"Climb the mountain not to plant your flag, but to embrace the challenge, enjoy the air and behold the view. Climb it so you can see the world, not so the world can see you." ― David McCullough Jr.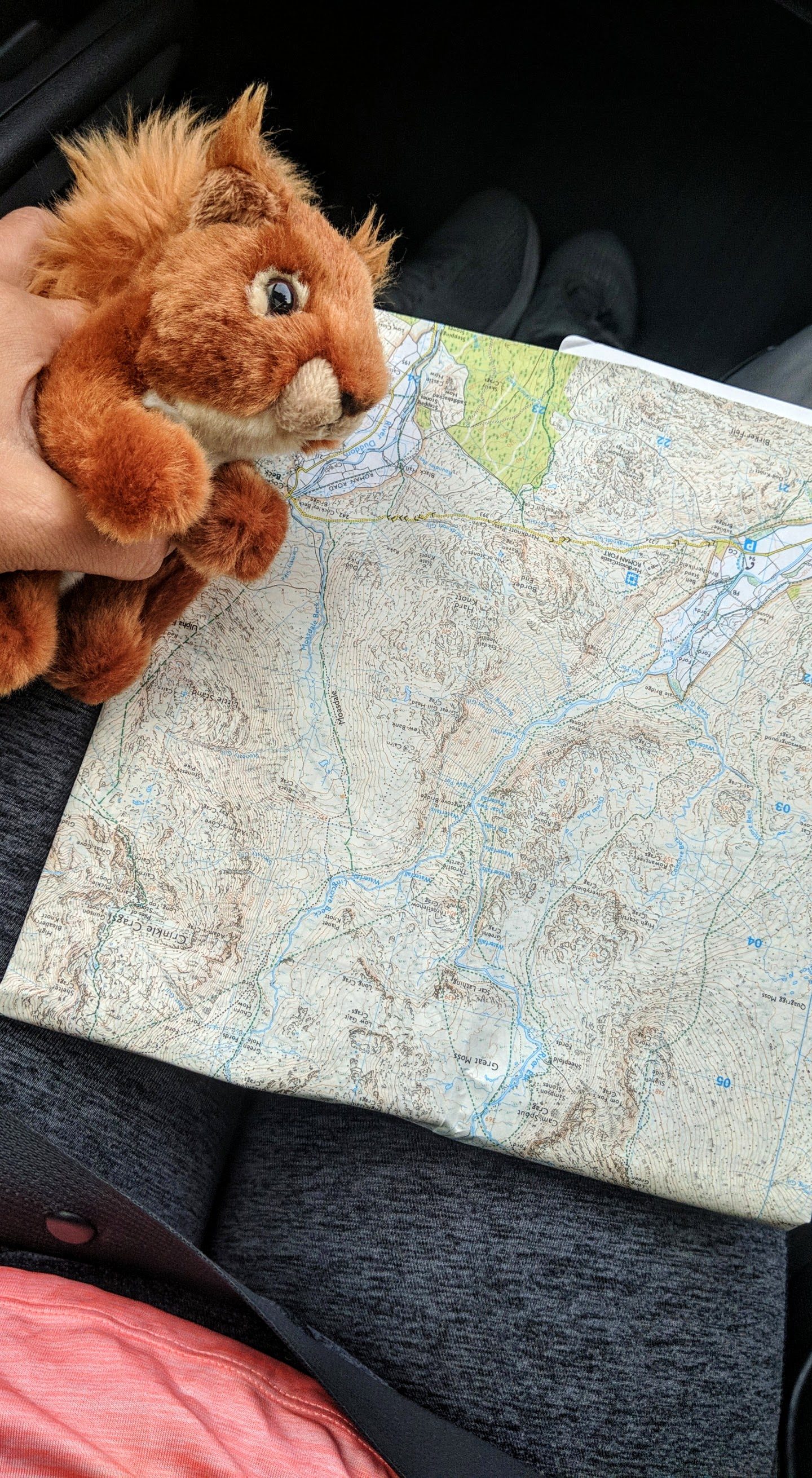 So the reason I stayed in a hostel for the very first time in yesterdays post (you can catch up here) was because I was about to climb my very first mountain! I have just done the maths and it was only 6 weeks ago, I have already lost count of how many I have done since! Time really does fly and all that jazz, it actually feels like a lifetime ago since I was making my way up Scafell Pike!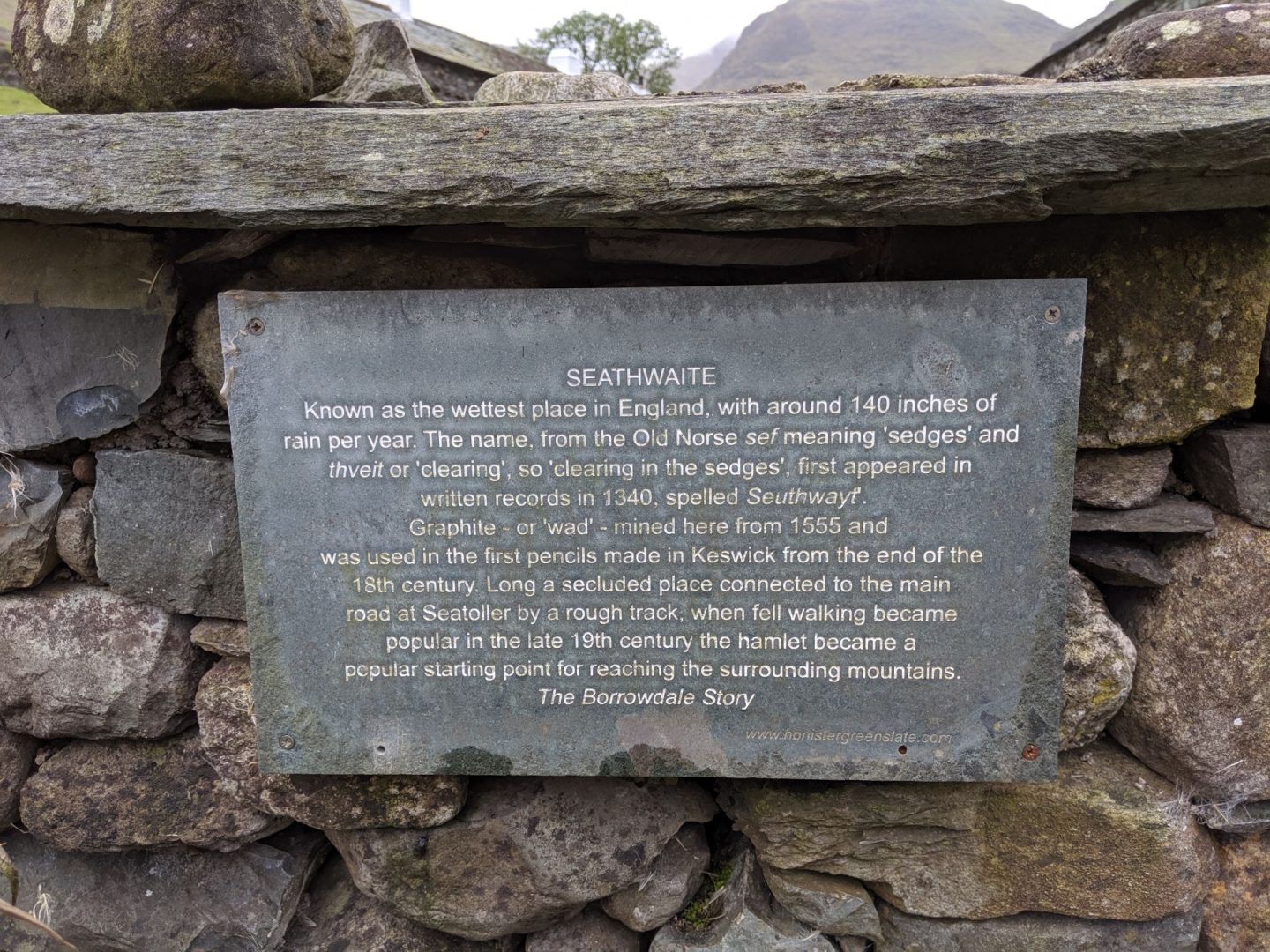 Scafell Pike at 978m is the highest mountain in England, which also makes it the highest summit in the Lake District and of the Wainwright hills and I really wish I could tell you more details about the walk then I am about to but the truth is when I started this I literally never even thought about climbing a mountain before, I was a very happy girl walking the coastal path and when it came to mountains I had zero idea! Looking back now I could never have predicted how the six weeks after this day would have gone that I would have climbed Snowdon twice, booked to go Ben Nevis and spent weekends in the Lake District walking up hills for fun. This day would end up having one of the biggest impacts on my life.
What I can tell you is that we started at the farmstead at the terminus of the road at Seathwaite in Borrowdale and walked up via the corridor route. At the time this meant fuck all to me but now since I have been walking up solo I am all about a route plan! I have since looked at Scafell Pike and can't wait to go back and try different routes and bag some more summits in the area.
So lets talk about this, nothing can prepare you for walking up a bloody mountain! I would consider myself pretty fit I can literally walk 16 miles up and down cliff sides and had been doing all summer without an issue but walking up constantly for miles is a whole new thing! I am not even sure you can actually prepare for it other than by actually just doing it. Might have been a bit smarter to try and climb a slightly smaller one but I live with insane notion that I can do anything in this world (gets me in trouble a lot). No matter what I was getting to the top!
Always time for a Insta photo shoot (I know I am a dickhead)
Scafell Pike Facts:
Scafell was thought to be higher, with the Scafell Pikes being the term for Scafell Pike and it's subsidiary summits.
The Summit of Scafell Pike is owned by the National Trust, donated to them in 1919 in memory of those who fell in the First World War.
At least 100,000 people climb Scafell Pike annually from Wasdale, which is by far the most popular path.
On a clear day from the summit, you can view summits in Scotland, Wales, Northern Ireland and the Isle of Man – and obviously in England!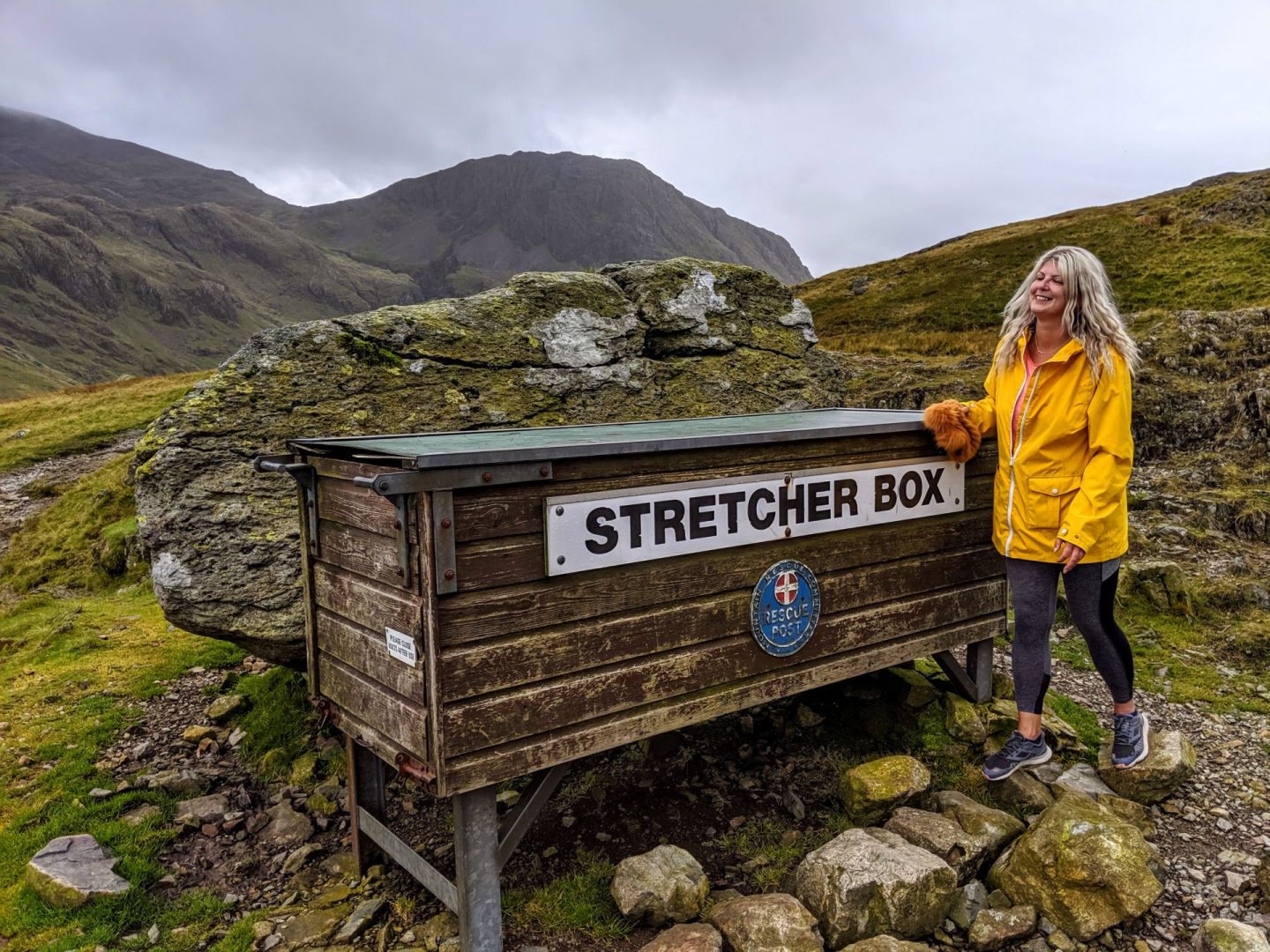 I know this might sound completey stupid but I had no idea that Tarns (used the right word there 🙂 ) happened, I don't think anything can prepare you for just how beautiful the world is was you start walking up! I could have just sat there forever watching the landscape change and stopping to chat to people. Another thing I discovered mountain people may be the friendliest in the world. I really believe that walking is one of those things where there is no judgement. No one puts you in to a class or judges what you are wearing, there is nothing but encouragement and support.
But the time I was 3/4 of the way up I really thought my heart was going to burst out of my chest, well if my thigh muscles didn't burst out of my skin first!! It really is all a mental game rather than a fitness one. Amazingly giving up never ever felt like an option, I knew I had to get to the top and I was going to do it regardless of how long it took! (It did take a while)
So for most of the summer I have been walking with what I thought was a pulled muscle in my thigh, turns out it is coursed by a knee problem pulling on my thigh and like a total dick I didn't put my knee support on until the pain started and by that point it was far to late.
Walking up to the summit was sheer agony and all I could think about was the pain, I have to admit it totally ruined the whole thing for me. Looking back now I don't remember what should have been happiness about reaching the summit just the pain in my leg. I do remember people around me cheering me on and giving me lots of encouragement to get to the top. With such a bad injury I should have probably turned back but I could see the top and there was no way I was giving up even if I had to drag my leg behind me.
But I made it not only to the top of my first mountain but to England's highest mountain! And it was bloody cold up there and a lot more crowded then I ever imagined! There most have been 50 people up there which now that I have been up Snowdon I realise it isn't actually a lot of people but at the time I was really surprised. Like did a bus drop everyone off?
Coming down I discovered not only that coming down is actually harder then going up but that the weather on a mountain can literally change within seconds.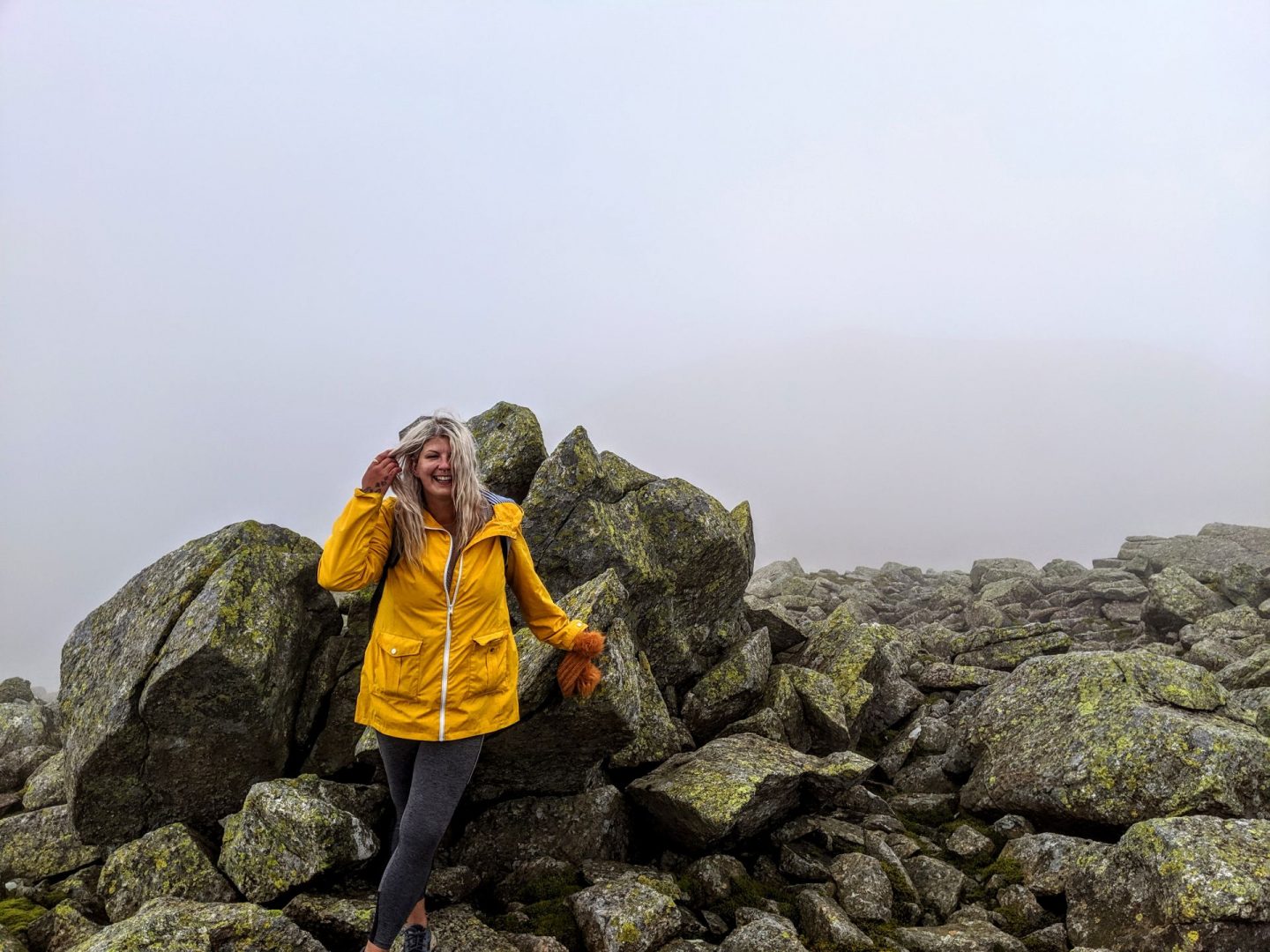 Upon the decent and with very wobbly legs I slipped on a rock with all my weight landing on my right elbow. The noise it made was so horrific that I actually lay on the floor in silence waiting for the pain to hit me. Luckily there was no pain, from the noise alone I was 100% that I have shattered my elbow! Could you imagine my first mountain and a shattered elbow? For the rest of the walk down I kept touching it waiting for it to just fall apart, I mine luckily it didn't but I still 6 weeks later can remember the sound of it hitting the stone.
Always a style icon!
I even made some friends on the way down! The amount of happiness I felt upon getting back to car, knowing I had just done something for the first time. That I just did something I didn't believe I could do was ridiculous. And even at this point I didn't know what a big part of my life it would become. I will say I was bloody starving once I got to the bottom. I think Scafell Pike will forever have a special place in my heart now.