"If happiness is the goal – and it should be, then adventures should be top priority." – Richard Branson
I am over the moon to tell you that last weekend I was lucky enough to work with YHA (Youth Hostel Association) now if you have read my blog for a while now you will know I am YHA's number one fan, so this was a dream come true. As a woman who spends a lot of time having solo adventures, YHA offers so much after a long day of hiking and outdoor activities alone with my favourite aspect being likeminded, friendly guests who are always happy to stop and chat with you after a day just talking to cows and sheep!
I took my friend Sarah to YHA Hartington Hall to discover what was on offer within YHA and the local area and guys it did not disappoint.
Our weekend looked like the following (don't worry there will be blog posts about everyday along with the routes we took!
Friday – Gritstone Trail, Part 2. Arrive at YHA Hartington Hall in time for dinner.
Saturday – Salomon and the dragon (Chrome Hill). An evening of food in Buxton.
Sunday – Thors Cave, cake and Hartington.
All the above trails were within 30 mins drive of YHA Hartington Hall with Buxton only being 20 mins away. Whether you are a solo traveller, couple or a family there is something in the immediate area to keep everyone happy. Not only that but YHA Hartington Hall also offers a wide range of accommodation choices (this shocked me and will change how I will travel with my partner in the future).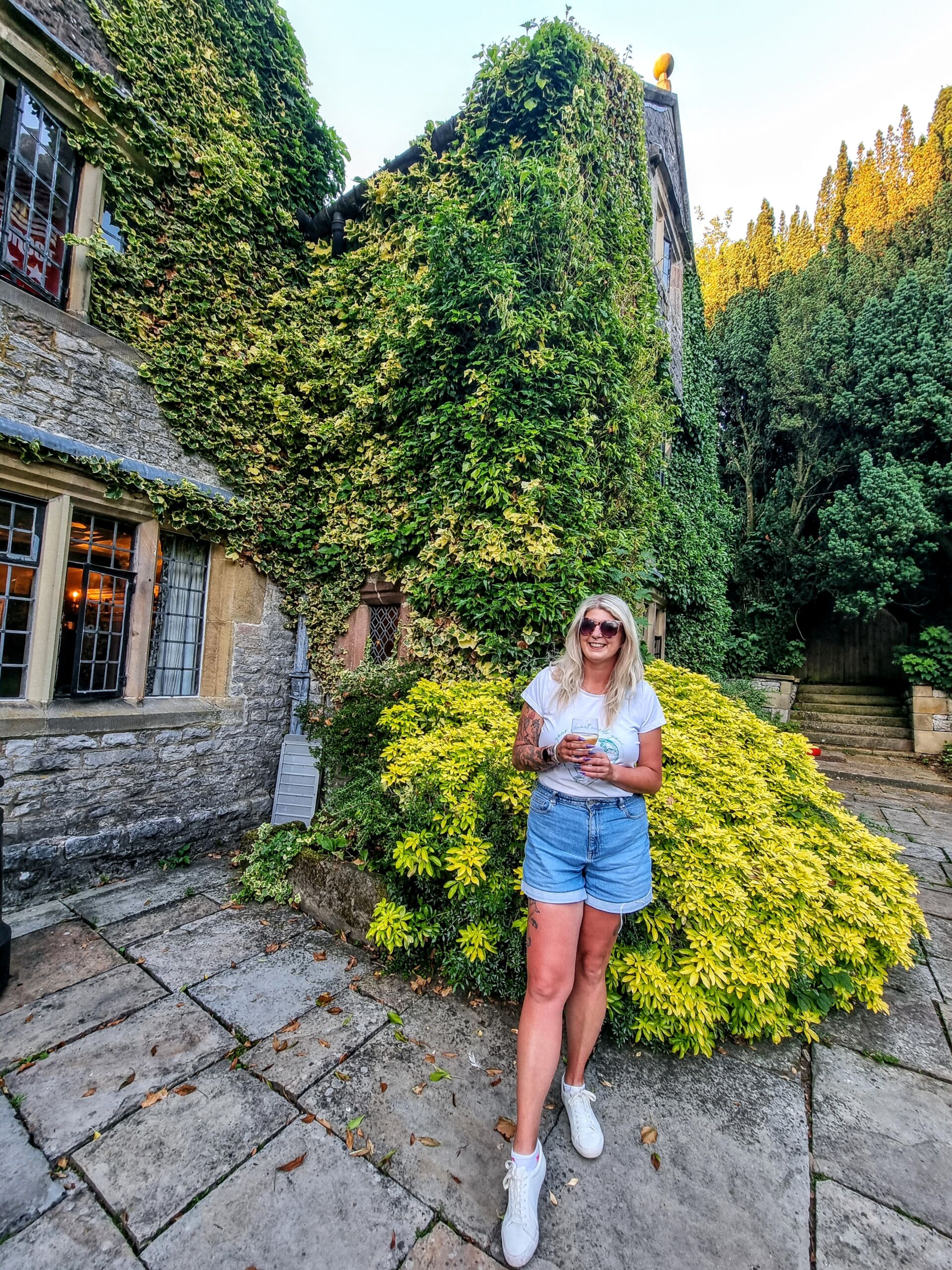 Dorms & Private Rooms– What everyone thinks of when picturing YHA, yes it's a bed in a shared bedroom and no I have never had a bad experience in a dorm. If anything you meet wonderful people and if you are lucky some of those people will become life long friends!
Premium Room – The Roost – This is a self-contained premium suite, set away from the hostel with its own living area, kitchenette, bedroom and bathroom. I would highly recommend this for couples who are looking for something a little bit more romantic.
Bell Tents – Now I am going back to Hartington Hall for the bell tents, they looked so much fun and judging from all the laughing and smiles they were fun! These spacious tipi-like tents are fully kitted out with a double futon bed and three single futons plus all bedding and can sleep four/five people. They also have eco-friendly solar lighting, and comfy bean bags for you to chill out on during the day plus bedside tables, a coffee table, rugs and soft flooring. All bell tents include a BBQ fire pit.
Landpods – Just like the bell tents the landpods offer something a little more special. They are slightly elevated off the ground for a comfortable night's sleep under the stars – you can even open the roof for a better view! With LED lighting these cosy pods include all beds and bedding. There is a table, bench and BBQ firepit outside so you can make the most of the great outdoors and dine al fresco.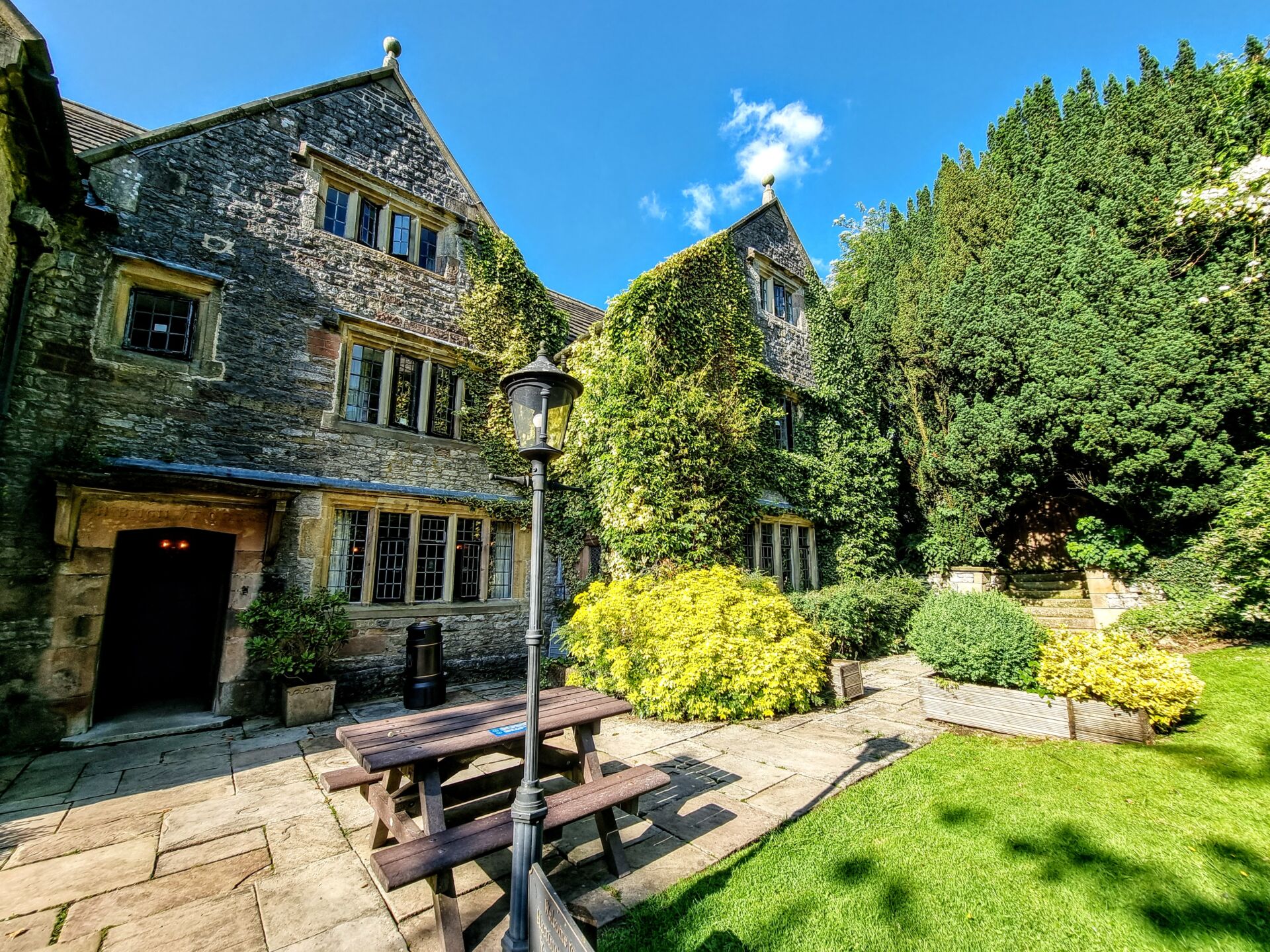 Things to do in the area!
The county of Derbyshire has many attractions for tourists and local people. It offers Peak District scenery such as Mam Tor and Kinder Scout, and more urban attractions such as Bakewell, Buxton and Derby. Such places include Bolsover Castle, Castleton, Chatsworth House, National Tramway Museum at Crich, Peak Rail steam railway, Midland Railway steam railway, Dovedale, Haddon Hall, the Heights of Abraham and Matlock Bath.
In the north of the county, three large reservoirs, Howden, Derwent and Ladybower, were built in the early part of the 20th century to supply the rapidly growing populations of Sheffield, Derby and Leicester with drinking water. The moorland catchment area around these is part of the Peak District National Park and extensively used for leisure pursuits such as walking and cycling.
There are many properties and lands in the care of the National Trust that are open to the public, such as Calke Abbey, Hardwick Hall, High Peak Estate, Ilam Park, Kedleston Hall, Longshaw Estate, and Sudbury Hall on the Staffordshire border.
Notable gardens in Derbyshire include the formal gardens in 17th–18th-century French style at Melbourne Hall south of Derby, the listed garden at Renishaw Hall near Eckington, Lea Rhododendron Gardens near Matlock, the Royal Horticultural Society recommended Bluebell Arboretum near Swadlincote, and the extensive gardens at Chatsworth House.
*Dorms at YHA Hartington Hall are temporarily closed. YHA are looking for a safe plan to reopen them.