"Wild woman are an unexplainable spark of life. They ooze freedom and seek awareness, they belong to nobody but themselves yet give a piece of who they are to everyone they meet. If you have met one, hold on to her, she'll allow you into her chaos but she'll also show you her magic." ― Nikki Rowe
Alex is such an inspiration to me, she is smart, beautiful, adventurous, friendly and strong! She truly embodies the modern woman and guys I am totally jealous of her body, If I could just have one part of her toned body I would be happy (all though I am writing this sat eating a box of chocolate). You can find Alex at @theoutdooralex on Instagram she is totally worth a follow.
1. Can you tell us something about yourself?
My name is Alex, @theoutdooralex on Instagram. I'm doing my PhD in orthopaedics looking at movement mechanics in the elderly. I'm very lucky to have grown up travelling the world with my parents. I was raised in three countries before moving to London at 18 and then later on to Scotland, which is now my adopted home. When I'm not working, I'm usually found in the gym or around water swimming, SUPing, bodyboarding or surfing. More recently I've gotten back into hillwalking. In the winter I'm known to cancel plans for a snow day. I'm an all-around board enthusiast so I'll pretty much ride anything and am always keen to give anything a go at least once.
2. What is the first memory of an adventure you had? And why does it stand out? 
I don't know if this counts but growing up my best friend and I had a meadow and a boulder field behind my house. We'd spend all day making up our own little "adventures", climbing rocks and falling out of trees. No adventure was complete without a few scrapes and bruises, much to the dismay of our mothers… I was fortunate enough to be surrounded by nature from an early age and have a dad who loved long walks so I can't really pinpoint my first adventure memory. They've just been a part of my life for as long as I know.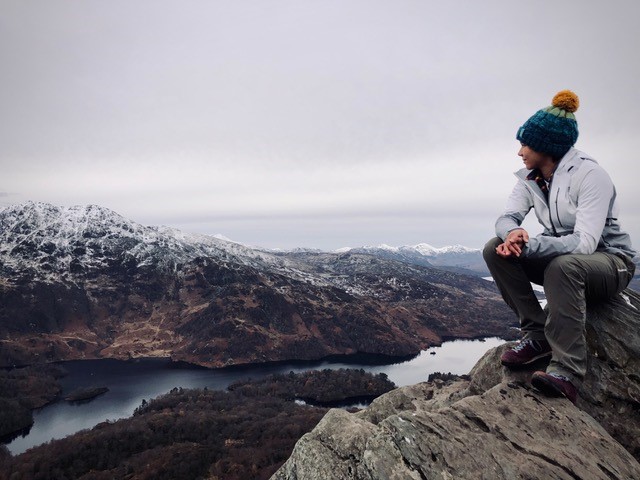 3. What are three things on your bucket list?
Hard to just pick three! But if I had to choose:
Cycle the Hebridean way
Summit Everest
Surf Pipeline (JK that'll never happen!)
4. Are there any women that inspire your adventures or that you look to for inspiration?
Inspiration is everywhere. I look to both men and women for inspiration as I don't think gender has anything to do with it. For example, Ross Edgley and Alex Honnold are absolute heroes but equally I also think Cal Major and Mollie Hughes are very cool too. One of my favourite chicks is 11-year-old Sky Brown who skates and surfs better than most adults and certainly far better than me! Other women I enjoy following are pro surfers Stephanie Gilmore and Coco Ho, pro cliff diver Rhiannan Iffland, and crossfit athletes like the Dottirs and Tia-Clair Toomey. They're all SO badass!
5. What piece of advice would you give your younger self?
Do what makes you happy and don't let the opinions of others influence that.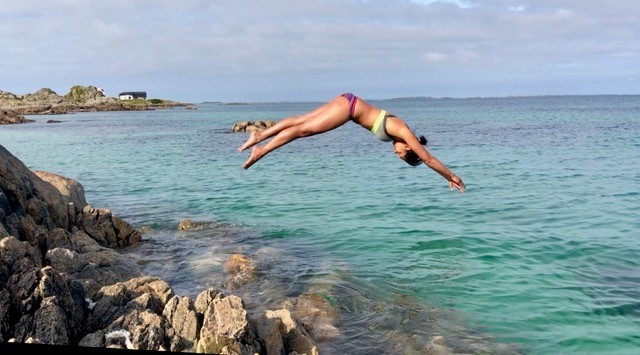 6. What advice would you give someone who is just starting their outdoor journey?
Just start. Do your research, stay safe and go. You won't regret it. Oh and don't forget to pack snacks.
7. What is the hardest adventure/hike you have done and why?
Either climbing Mount Kenya or swimming the Corryvreckan Whirlpool. The Corryvreckan off the west coast of Scotland is the world's third largest maelstrom and at slack tide it goes flat, allowing a 45 minute window to cross it. It's only about 1km between the islands of Jura and Scarba but the currents in the 200m deep stretch can make the swim as long as 2.5km, depending on which way you're pushed. I swam it with an injured shoulder, having torn two tendons a couple of months prior… and I'm also terrified of deep water, which didn't help!
Mount Kenya was my second proper multi-day expedition. It was a mammoth trek as a 15-year-old, scrawny kid and my first real taste of adventure (I think). It was the first time self-supporting (in a group) and putting my navigation skills to the test over a five day trek. It's definitely still my barometer for comparing difficulty to and an experience I look back on for motivation nowadays.
8. What is your favourite thing about the outdoor community? 
I like that everyone shares a common passion for nature, being active and the environment. Most people are genuine and grounded, which I haven't found as much in other communities.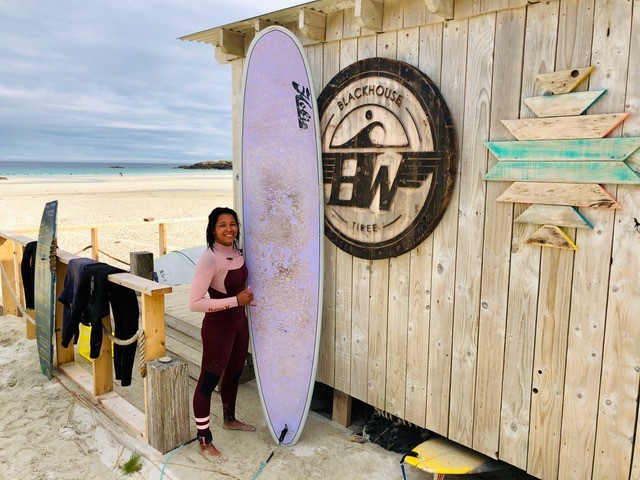 9. Is there anything you would change about the outdoor community?
No comment.
10. Is there a sport/adventure pursuit you would like to try? If yes what's stopping you?
Several: parkour, free diving, spear fishing. What I think I'd like to learn most though are proper mountaineering and ice climbing. My PhD has been super demanding so I haven't been able to commit time to investing in these activities. Plus there is always the cost involved and students don't get paid a lot so I have to decide where the money gets spent. I also currently don't have a car so that definitely makes getting to remote places for these things more difficult.
11. Has the outdoors impacted your mental health?
Oh for sure. It's my reset button during stressful times (which is quite often hen you do a PhD it turns out!) Being in or on water is most soothing for me. It's hard to think about anything else when you're cold and just focusing on your breathing.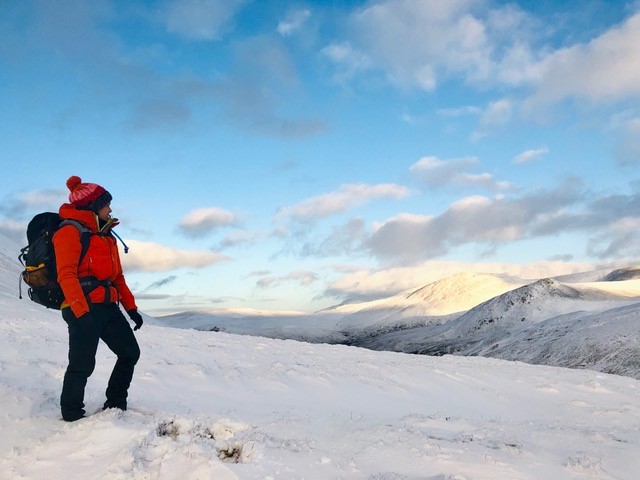 12. What does a typical adventure day look like for you?
It actually starts a few days (or even weeks) prior, depending on what I'm doing. I enjoy all the planning, looking at route maps, weather, tides, winds etc. Then comes the kit prep, packing all the essentials from equipment to clothing to food (crucial!) and coffee.
I'm not a morning person so the day itself usually involves a reluctant start when the alarm goes off and a groggy reach for caffeine. Once a coffee is down I can focus on the day ahead. Most adventures revolve around water so I get over to it and check the conditions as safety around water is paramount and then get set up – whether that involves donning a wetsuit, inflating the SUP or waxing the boards. Whether I'm on aquatic or terrestrial missions, coffee and snacks are always key throughout. The day usually ends with soup and crisps in the car and then finding a nearby pub.
13. You look insanely fit, what training do you do to stay in shape?
Haha thank you but I'm not at the moment! I just love being active and doing things. During 'normal' times I train 10-12 times a week across weight training, conditioning circuits, indoor and outdoor swimming, diving and yoga. I have more recently started running (which I'm awful at) and doing more calisthenics/gymnastics-style training without access to a gym but it's also a great way to learn about how my body operates and how to move well. Most weekends will involve a hill or trail walk, SUPing, surfing/bodyboarding if the swell is right or if the whether is really poor, I've been known to visit the bouldering wall… although if you're a real climber avert your eyes if you spot me there!
14. Congratulations on your recent engagement, do you think you will go on an adventure for your honeymoon?
Thank you! I don't think we will specifically plan an adventure for the honeymoon but I'm sure whatever we do or wherever we go will certainly involve some sort of adventuring. We usually end up doing something like that regardless of the occasion. We always say "no bad days" and try to live by that by making the best of whatever day or situation we have. That way every day ends up being an adventure.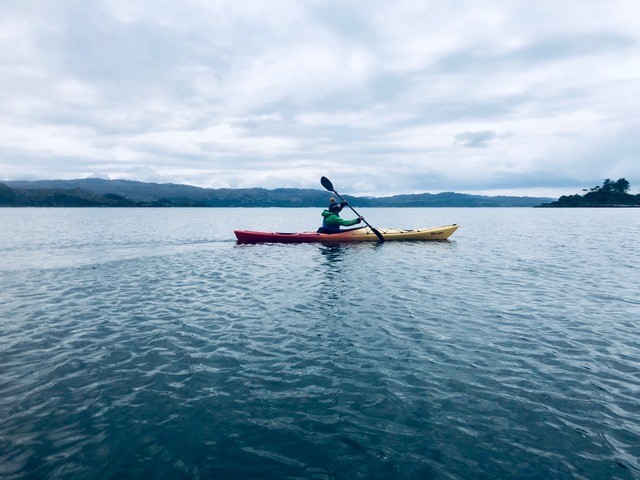 15. How long have you been sea swimming for? And what made you start?
I grew up swimming (splashing) in the sea or pretty much any body of water I could find but took up open water swimming properly only two years ago. I had swum competitively through school but fell out of love with it when I went to university. For some reason I wanted to do a triathlon (I don't know why!) but didn't have experience of actual open water swimming. I met a friend who'd been doing it for a while so he took me out the very next day and I've been hooked ever since.
16. What advice would you give someone who is thinking about starting on their sea swimming journey?
I give everyone the same advice I was given when I started open water swimming: grab a buddy, start with a puddle and work your way up! Seriously though:
1- Swimming is always fun with company.
2- Start in the shallows so you're comfortable and gradually build up depth and distance. If swimming in the sea, be well aware of tides and currents.
3- Be seen! Wear a bright swim cap or you can use a tow float for added safety.
4- Warm up well! The water in the UK tends to be cold year-round so wrap up warm after your swim (even in the summer) as your body temperature continues to drop after you get out and you can get into real trouble if you don't warm up properly.
5 – Stay within your depth. Regardless of whether I'm in the sea or freshwater, I always tend to handrail the shore or bank so it's easy for me to get out if I need to. That also helps deal with my fear of deep water!
6 – Eat cake. Cake is an integral part of outdoor swimming.
17. What are your top three favourite outdoor brands?
Patagonia, Rab and Not the Safe Route 😉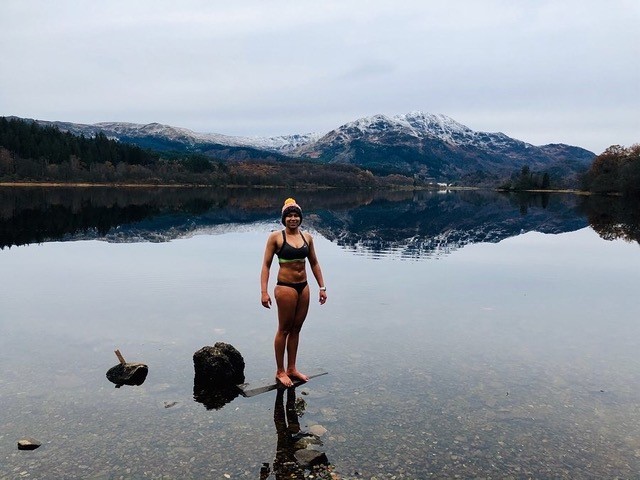 18. Are you happy with their selection of women's clothing?
100%
19. How did you find lockdown? Did you discover new ways to have adventures?
I absolutely hated lockdown. I have never spent so much time indoors. I live a full-on lifestyle and love being outside and being busy. Between a full-time PhD, training 10 times a week and outdoor pursuits, I am almost never home. Being home has taken a huge adjustment and I found it really uncomfortable to begin with. Having said that though, I am super grateful to have been locked down in Edinburgh. I have used Holyrood Park, the Meadows and Portobello beach to maintain my sanity. I'm really not sure how I'd have coped without.
20. Will your adventures changes after Covid-19?
Maybe. I'd love to travel more internationally, when restrictions allow. However, I'm all about micro-adventures and local days/overnights out so I'll continue to do these. I also love touring Scotland and there is so much I have left to see that is right on my doorstep so I'm pretty happy with domestic travel right now.