"When Adam and Eve were dispossessed Of the garden hard by Heaven, They planted another one down in the west, 'Twas Devon, glorious Devon!" Sir Harold Edwin Boulton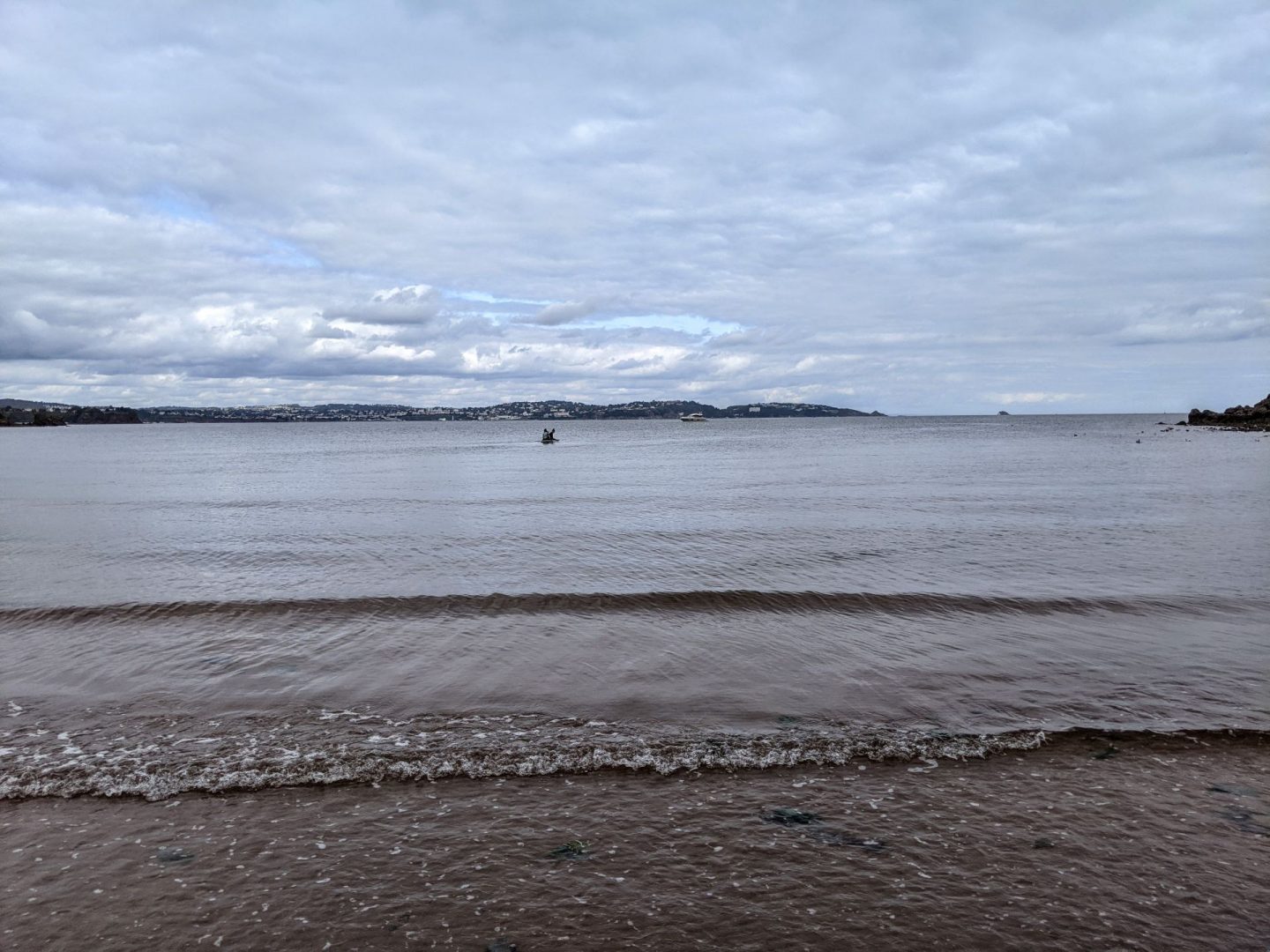 Not giving up on my dream of standing up on my paddleboard in the sea we headed back to Broadsands for some more paddle time! Despite the weather not looking great of was actually rather overcast and the breeze was warm. I swear autumn starts a couple of weeks later down south!!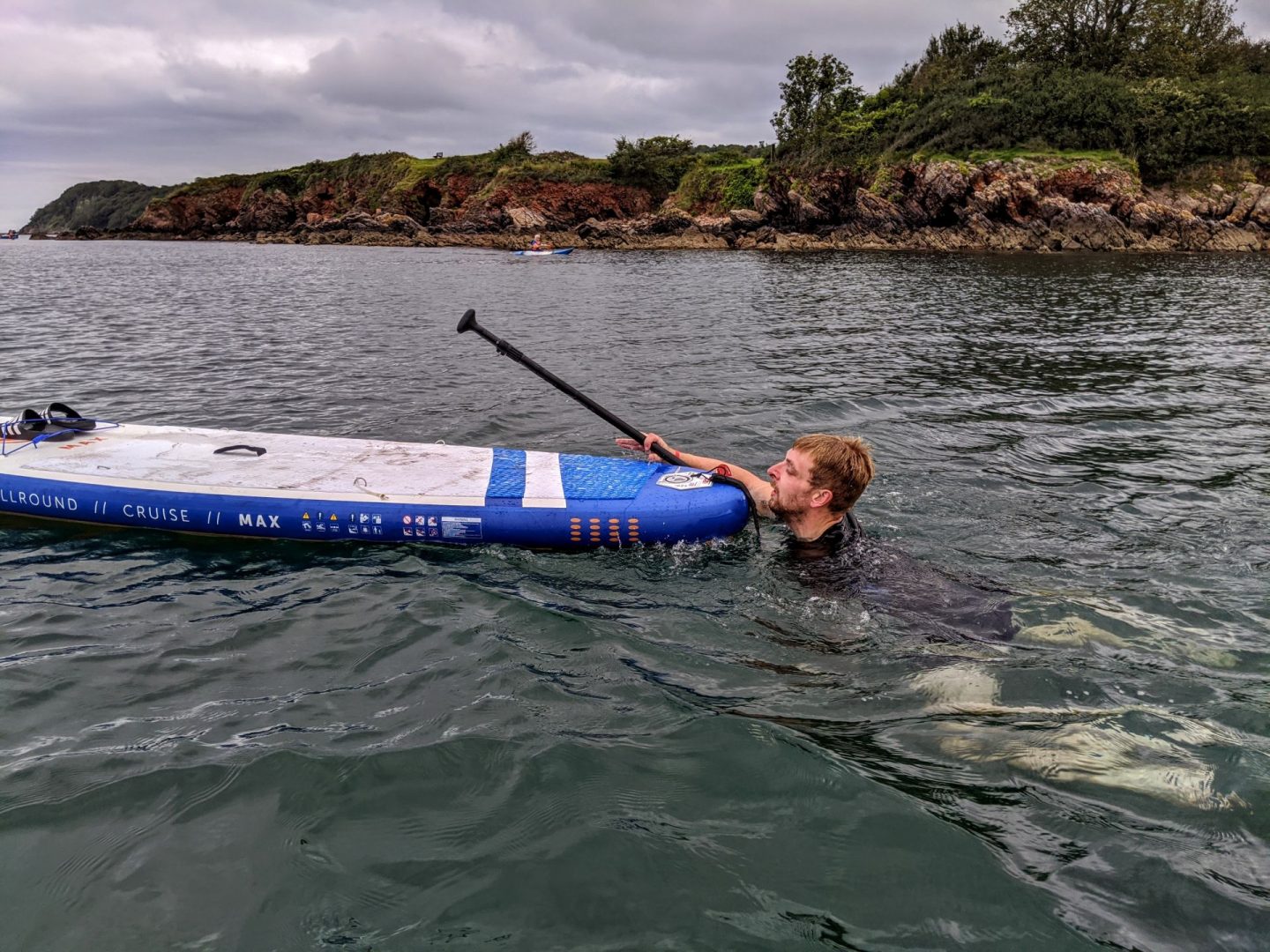 So Alex tried the whole standing up thing as you can see it didn't go great and it went even worse for his sunglasses, which I was secretly happy about because I didn't like then! RIP Sunglasses! Judging by the number of swear words that popped out of his mouth I imagined the water was pretty cold!! He took it all with good grace though, even about the sunglasses!
I have to admit he was much more graceful than me when it comes to getting back on his board. I literally need three people to brace the board while I climb up like a fat sealion getting onto a rock! Alex just got back up in one swoop!! Not that I'm jealous or anything (I'm bloody fuming). FYI Alex is much more graceful than me in actual life too! Image Bambi on ice crossed with the hippos from Fantasia and that's where I am.
I opted for staying on my knees as the choice of words that came out of Alexs mouth as his skin hit the water was enough to put me off falling in. And the fact that I still can't do it! Years of eating Haribo has turned my core to jelly and I'm ok with that!! And as you can see, I either need to lose wait for find a better Insta husband! I mean all it would have took was for him to shut "breath in", am I asking too much!!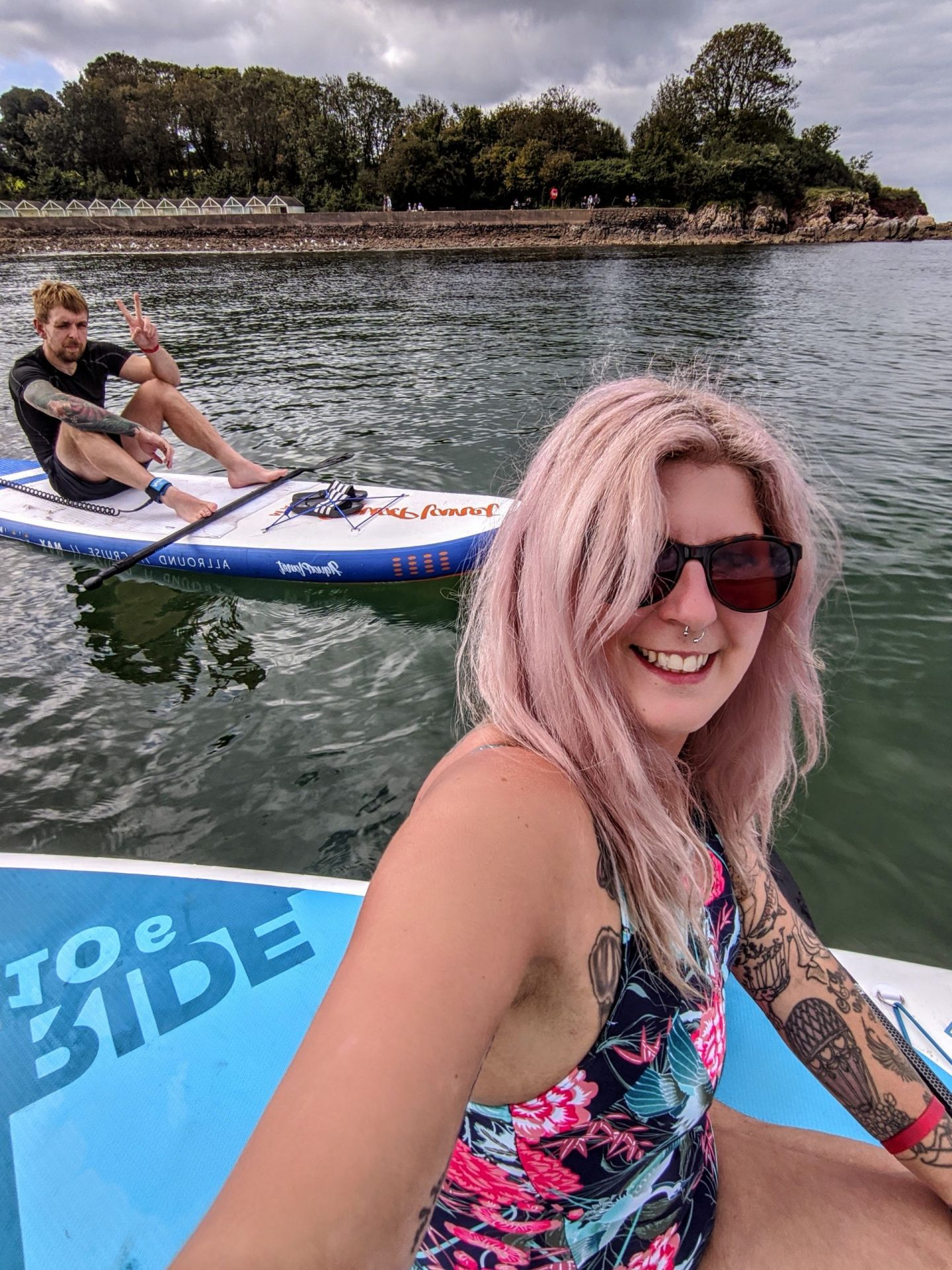 A bit about Broadsands….
As you drive, or walk, down to Broadsands in south Devon you can't help but be impressed with the viaduct overhead. This huge viaduct, designed and built by Isambard Kingdom Brunel, is part of Brunel's impressive legacy in this area. This limestone viaduct was completed in 1859, 6 weeks before Brunel's death. It was constructed to carry trains from Paignton to Kingswear, on a line which is still in use today.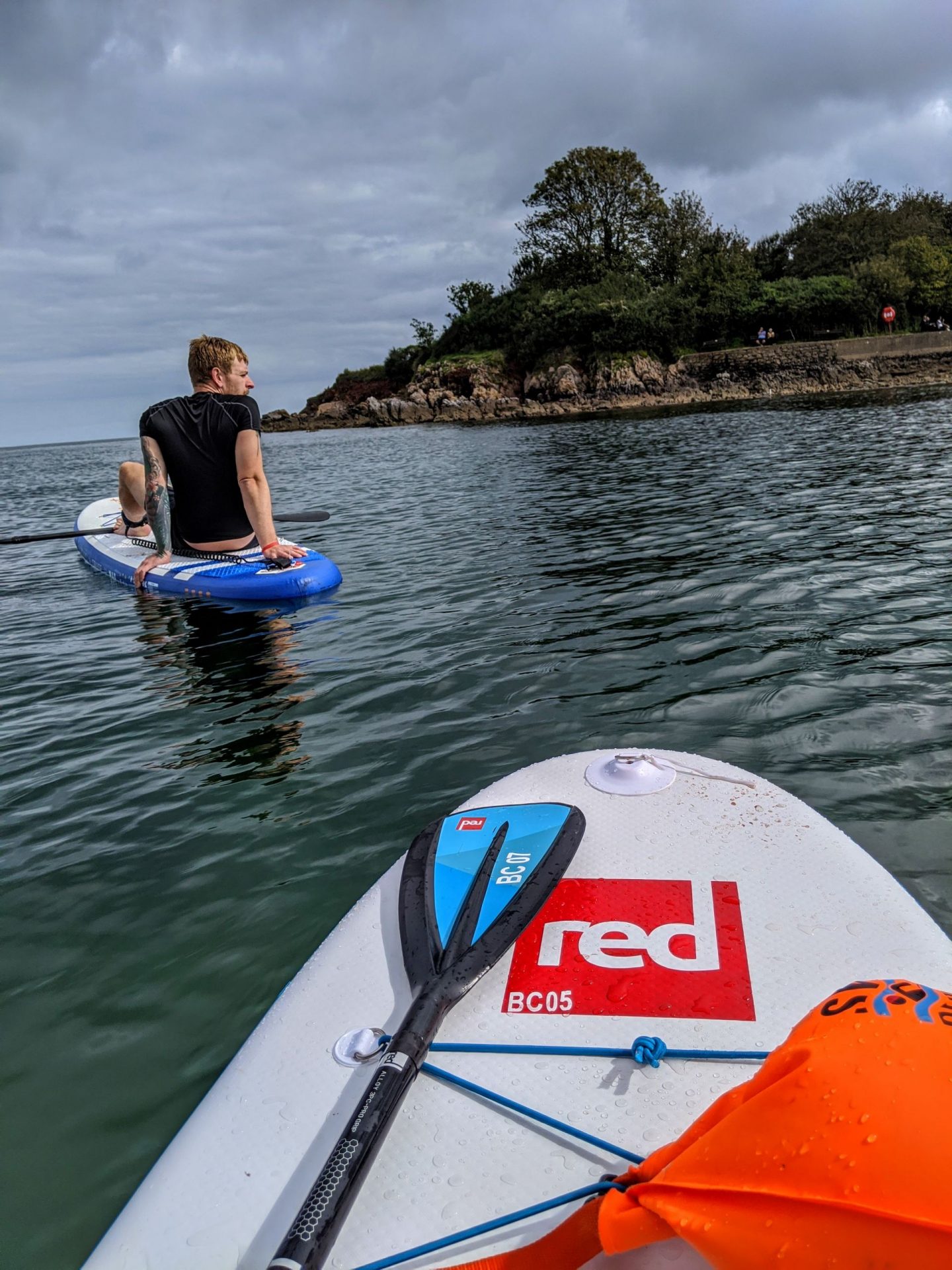 The most notable thing about Broadsands is its beautiful location, surrounded by rolling hills. The beach itself is a lovely semi-circle bay of sand. It is backed by pretty beach huts, with a strange under-used building halfway along the promenade which is mostly used for storing boats.
There are beach huts at either end of the beach with a little patch of grass in front, huts which look straight out to sea, and huts which look onto the grass playing field. It is possible to hire a beach hut for a day or a week, or you might just want to hire a deck chair for a couple of hours. There are good clean toilets, with disabled facilities, as well as beach showers.
At this point he was just showing off and I was still on my knees!! We headed back to the beach and in search of some food! With we ain't paddling we are eating!!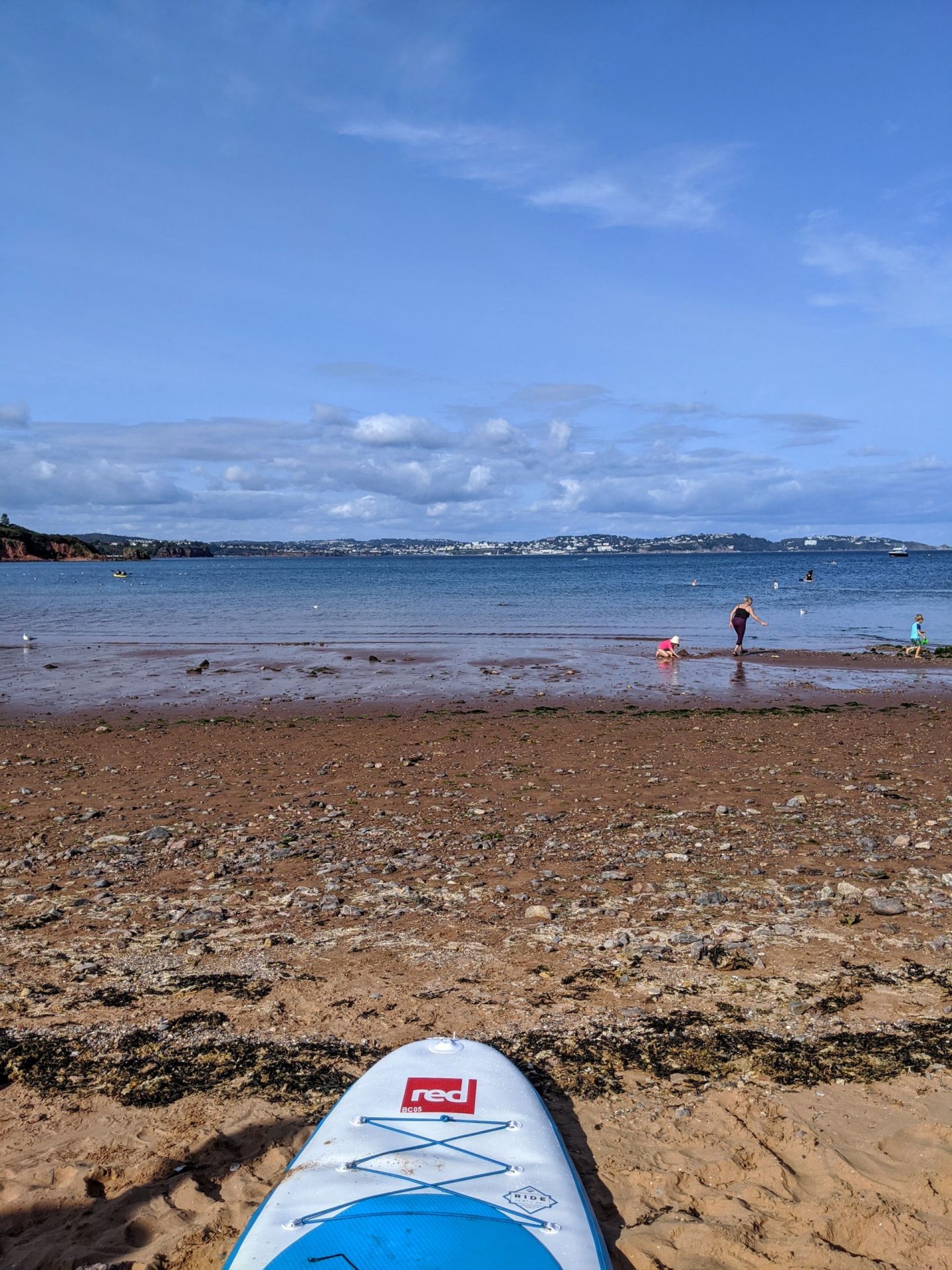 I have popped some links below to paddle boards , floats and wetsuits that I have used and loved, these are affiliate links just so you know!