"The fishermen know that the sea is dangerous and the storm terrible, but they have never found these dangers sufficient reason for remaining ashore." Vincent Van Gogh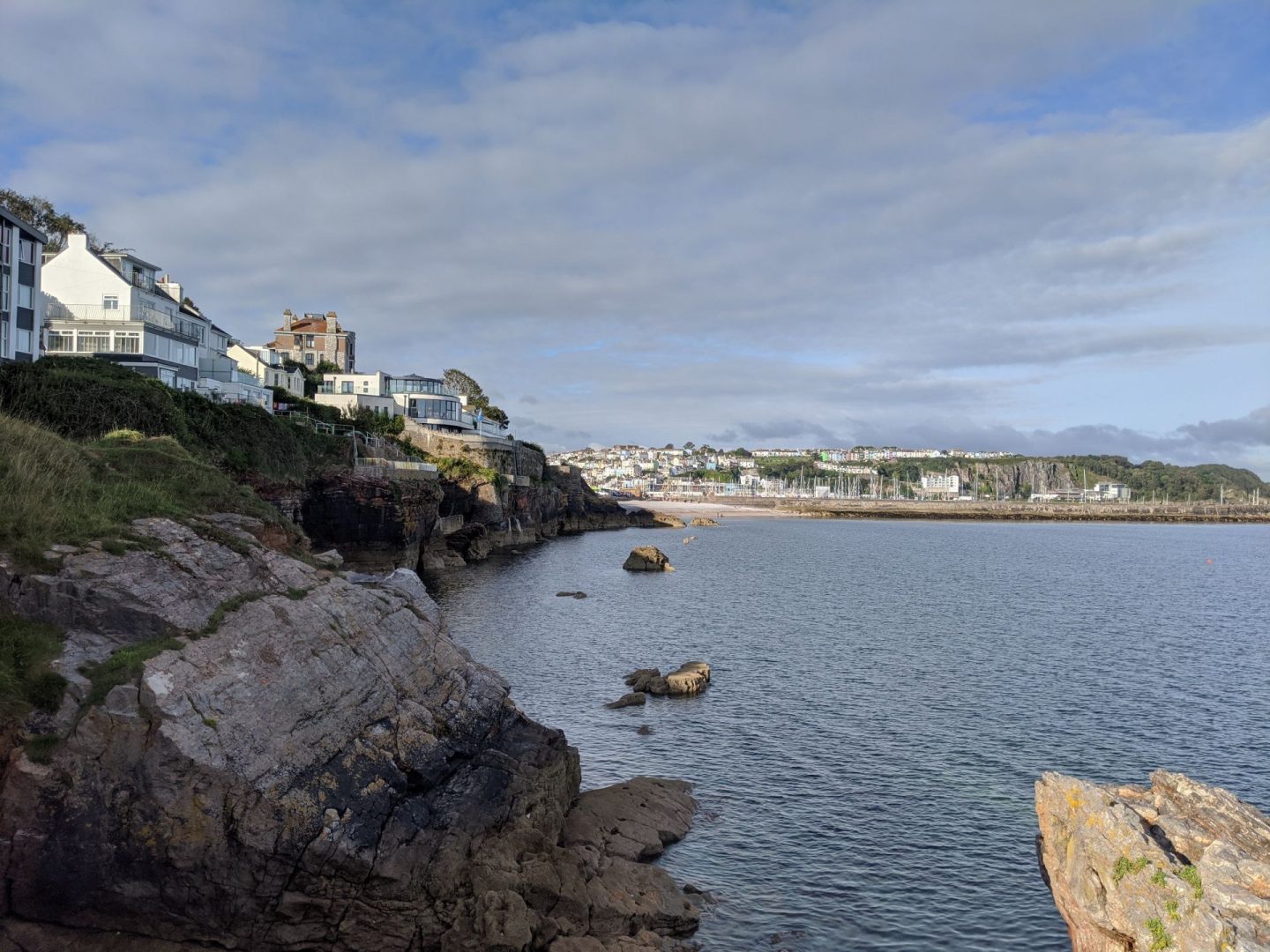 If you have been following me for a while then you will know my favourite kind of hike is a coastal path if you are new here then you can expect a lot of posts on coastal paths and the sea in general, its my thing! But back to this post!
I am very proud to say I am an ambassador for the British Canoeing association. Their vision 2020 for the sport is to be the first choice watersports for all. Behind their Vision is their clear messages:
"Do it – join over 300,000 households who go canoeing"
"We aim to be the number one Olympic and Paralympic canoeing nation"
The British Canoeing association sent us to Devon to put our waterways memberships to good use and with the Go Paddling website we were able to plan lots of spots to paddleboard at. With almost a full day of paddling boarding ahead of us we decided to stretch our legs with a walk up the coast ok maybe less to stretch our legs and more to wait for the water to warm up a bit.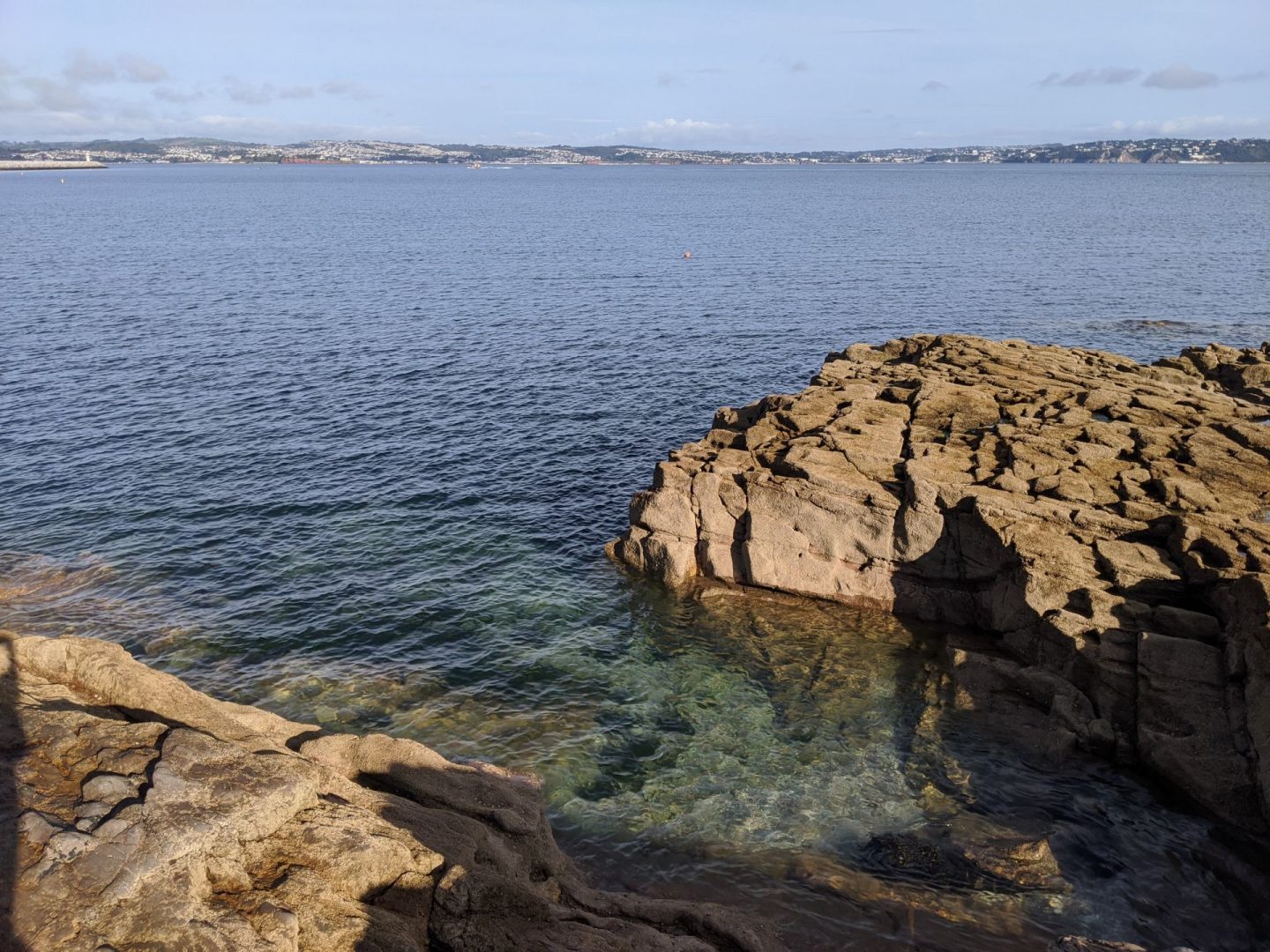 Trying to get Alex out for a hike is a nightmare, he loves fitness but doesn't understand why you would hike for 8 hours when you could cycle/run the same distance in half the time (only non hikers think like this). Despite this, every now and again I manage to get him out for walk (I am yet to get him up a mountain but I am working on it). Not sure it was the fact he was on holiday or all the sea air but I managed to get him out with no fight at all! And the fact there was a café on the path was literally the icing on the cake for him.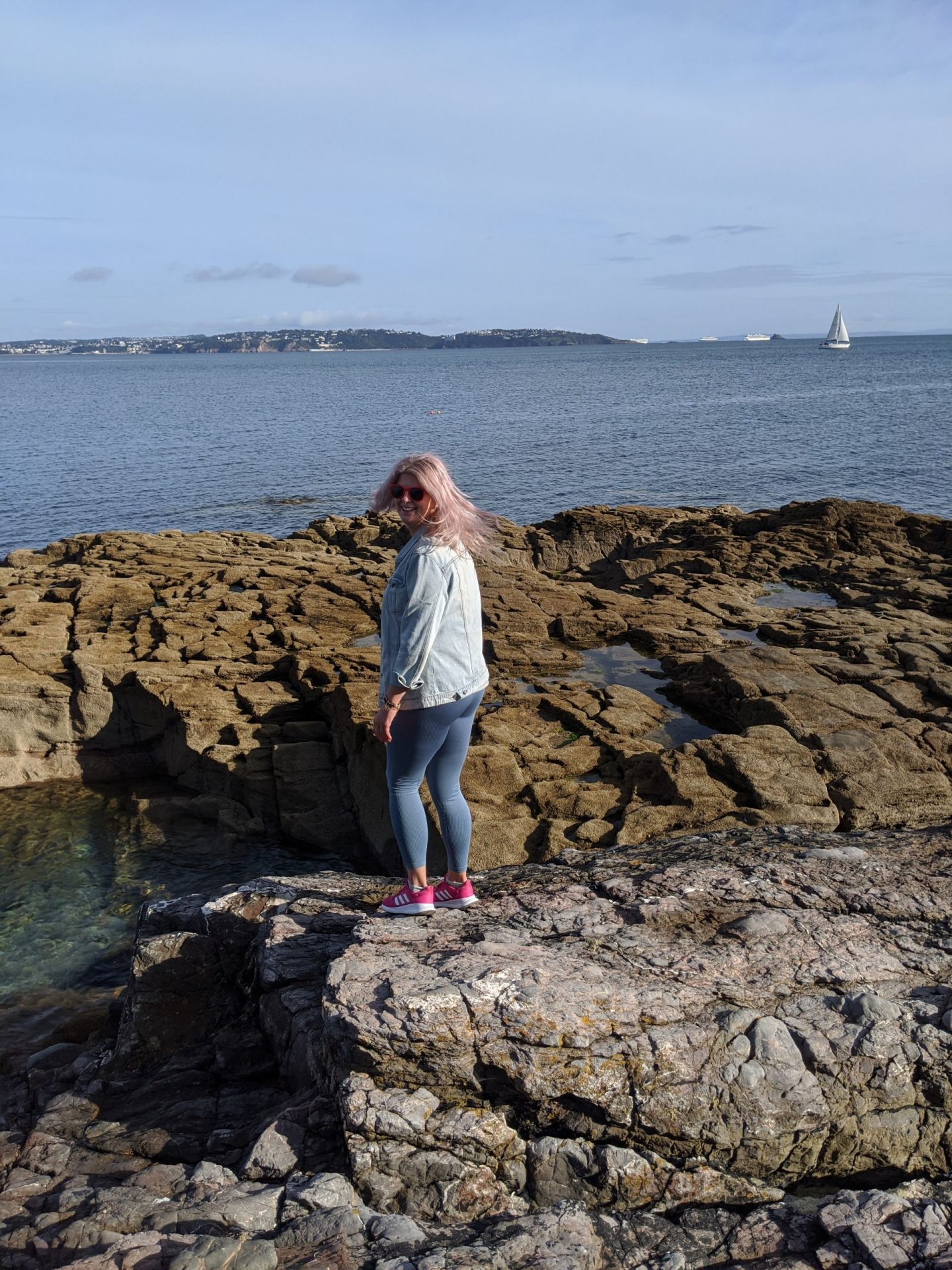 Having a boyfriend who is anti social media and still thinks Tik Tok is a character from Return to Oz (amazing film by the way!) has its issues. Trying to get him to take enough pictures so there is at least one good one of me in the roll is a challenge! He has about five pictures in him before he gets bored. This is the best out of a bad bunch! (Spoiler he did get better, thank god!). I mean seriously the universe is cruel how did I fall for a anti social non adventure guy, in his defence he does try!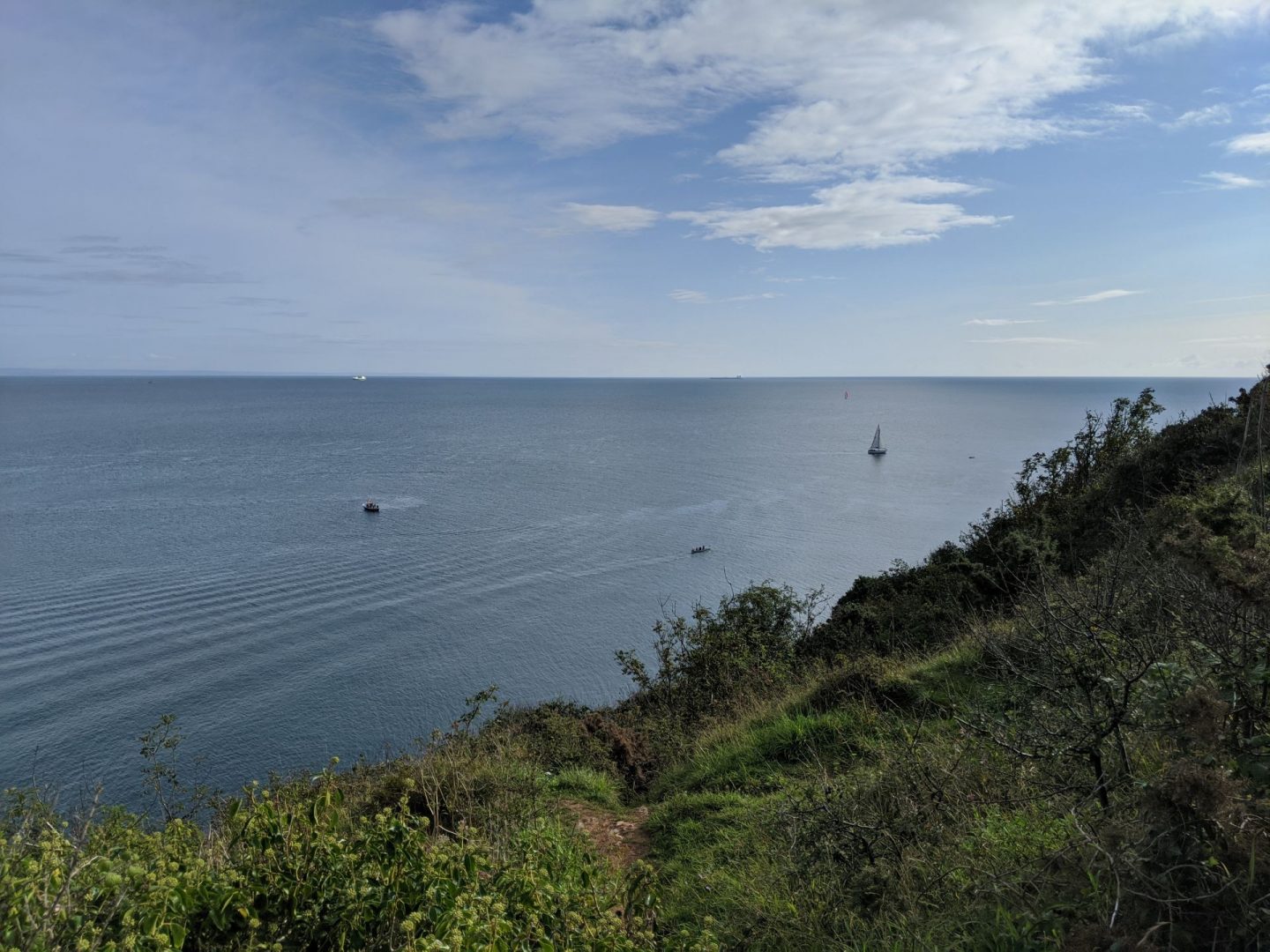 I have never found a coastal walk I didn't love and that is especially true when it comes to the Southwest Costal Path! This time a year ago I was walking over a hundred miles of the coastal path through Cornwall. My dream is to be able to walk it all in one go but for now I am happy to do it in bits. I can't believe I am about to say it but I might actually prefer the Southwest path to the Welsh Coastal Path, just don't tell anyone that!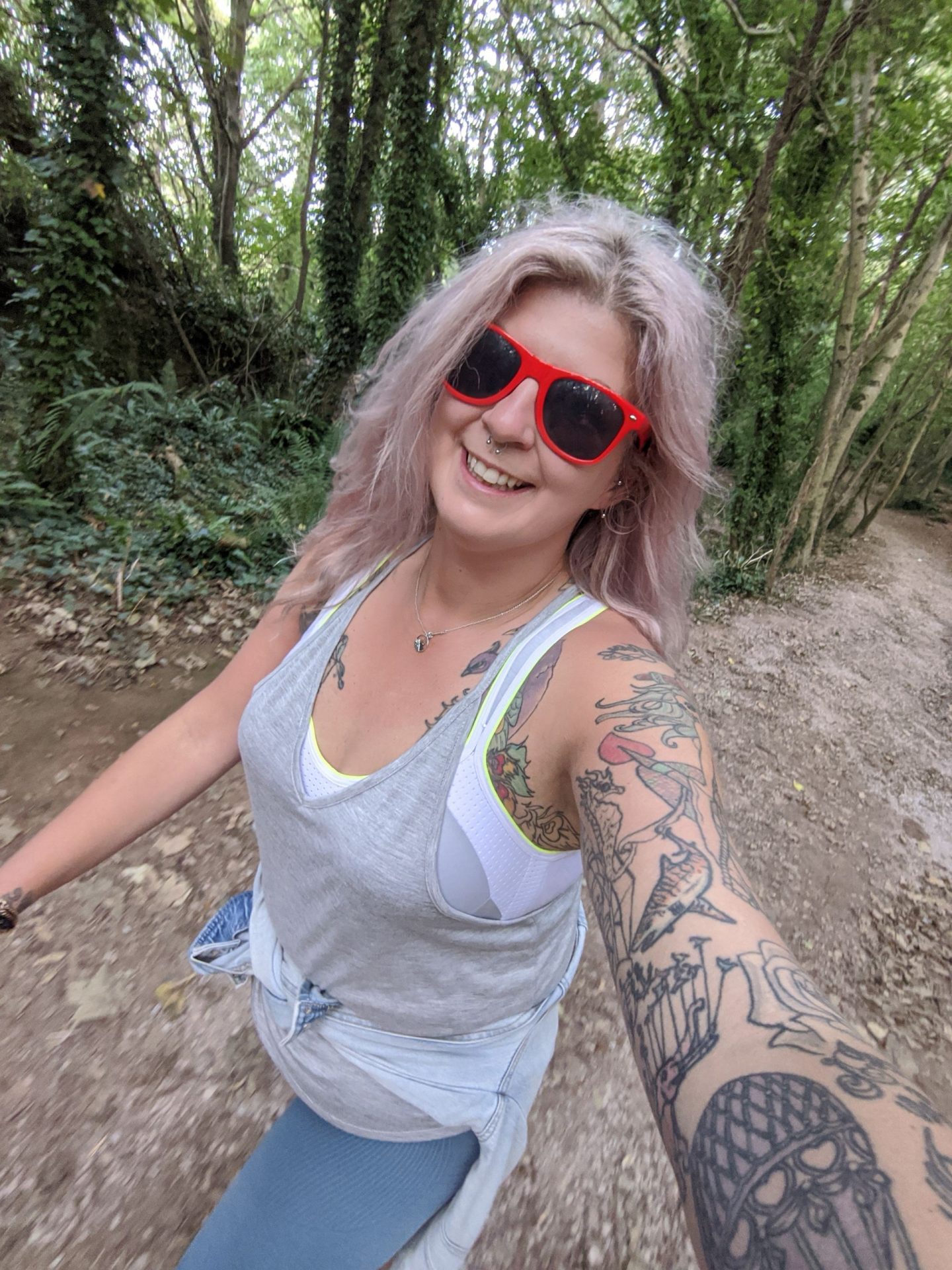 Always happy to be outside in nature!
Berry Head is a National Nature Reserve. This stunning headland, with its iconic lighthouse and Napoleonic Fort, is surrounded by water on three sides and offers exceptional views across Torbay and beyond. It is Torbay's most designated heritage site being a Special Area of Conservation, National Nature Reserve, Site of Special Scientific Interest and Scheduled Ancient Monument to name only four! The guillemot colony is protected by the only Area of Special Protection in the UK, which prohibits boats from entering the cove during their breeding season.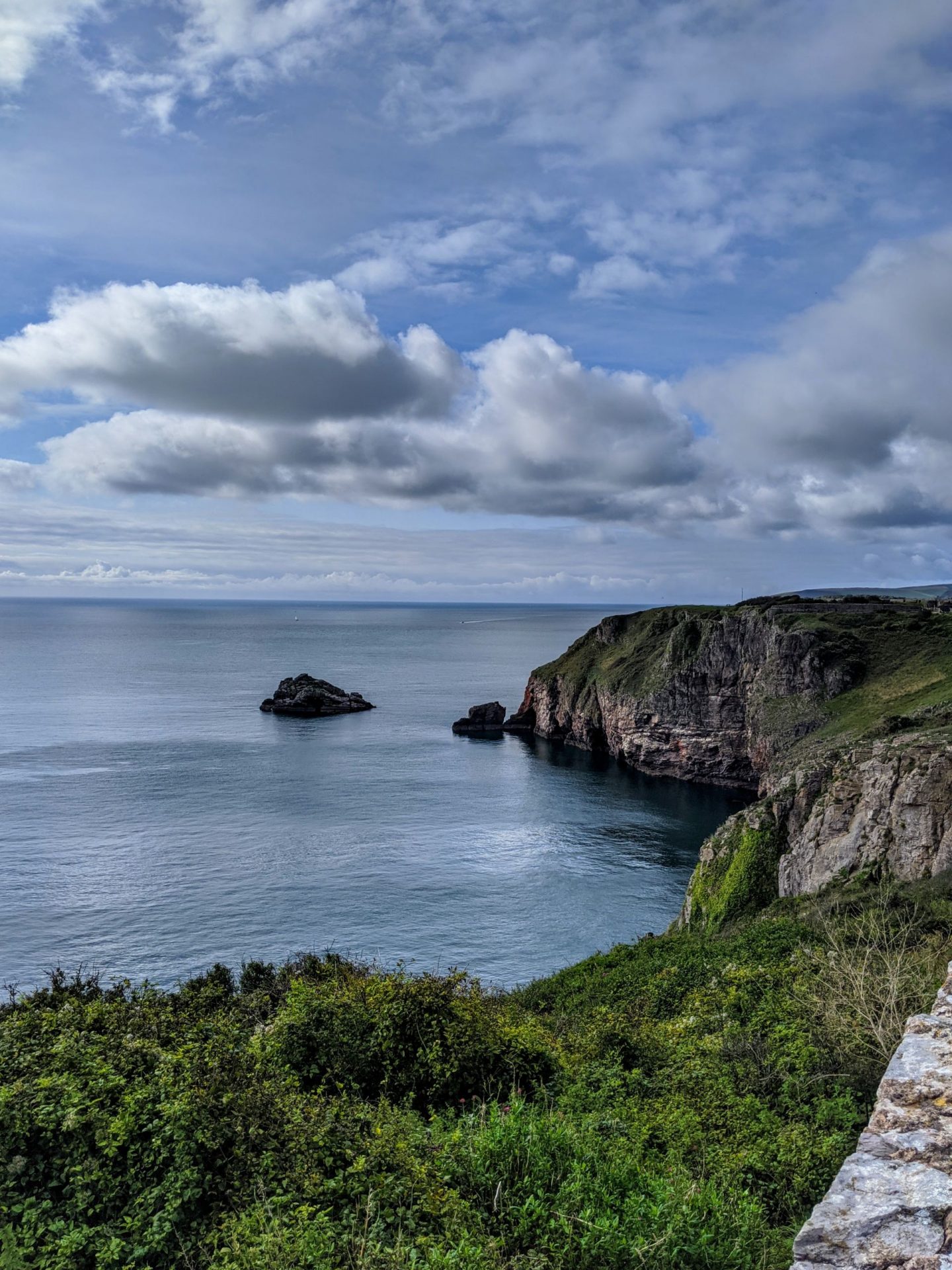 Berry Head is home to a colourful and rare assortment of plants, animal species and grasslands – the site has recorded 200 varieties of bird, fifty of which breed within or close to the reserve. The most numerous residents, the guillemots, live and breed on the cliffs, peaking at 1,400 birds during the breeding season. Hidden in the quarry caves are a small colony of greater horseshoe bats, one of Britain's most endangered species.
It didn't take Alex long to get into Insta life!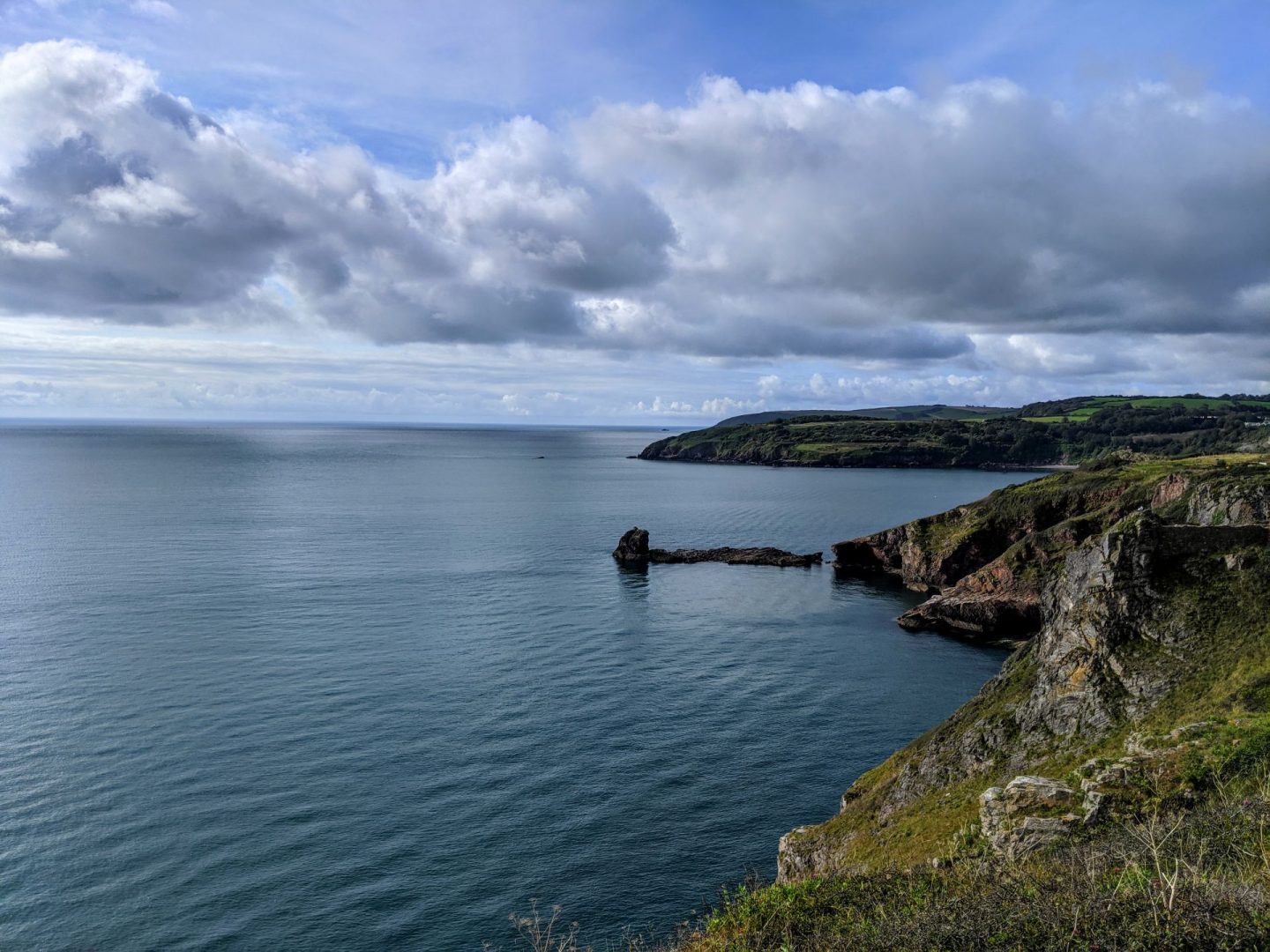 The headland towers 200 feet above the English Channel protecting what was an important naval anchorage during the Napoleonic War. There are two garrisoned forts (dating back to 1795) that were built to protect Brixham Harbour from the perceived threat of French Invasion. Limestone was quarried here from 1780 until the 1970s. In the latter years, limestone from Berry Head was used to produce steel for the manufacture of Ford cars at Dagenham.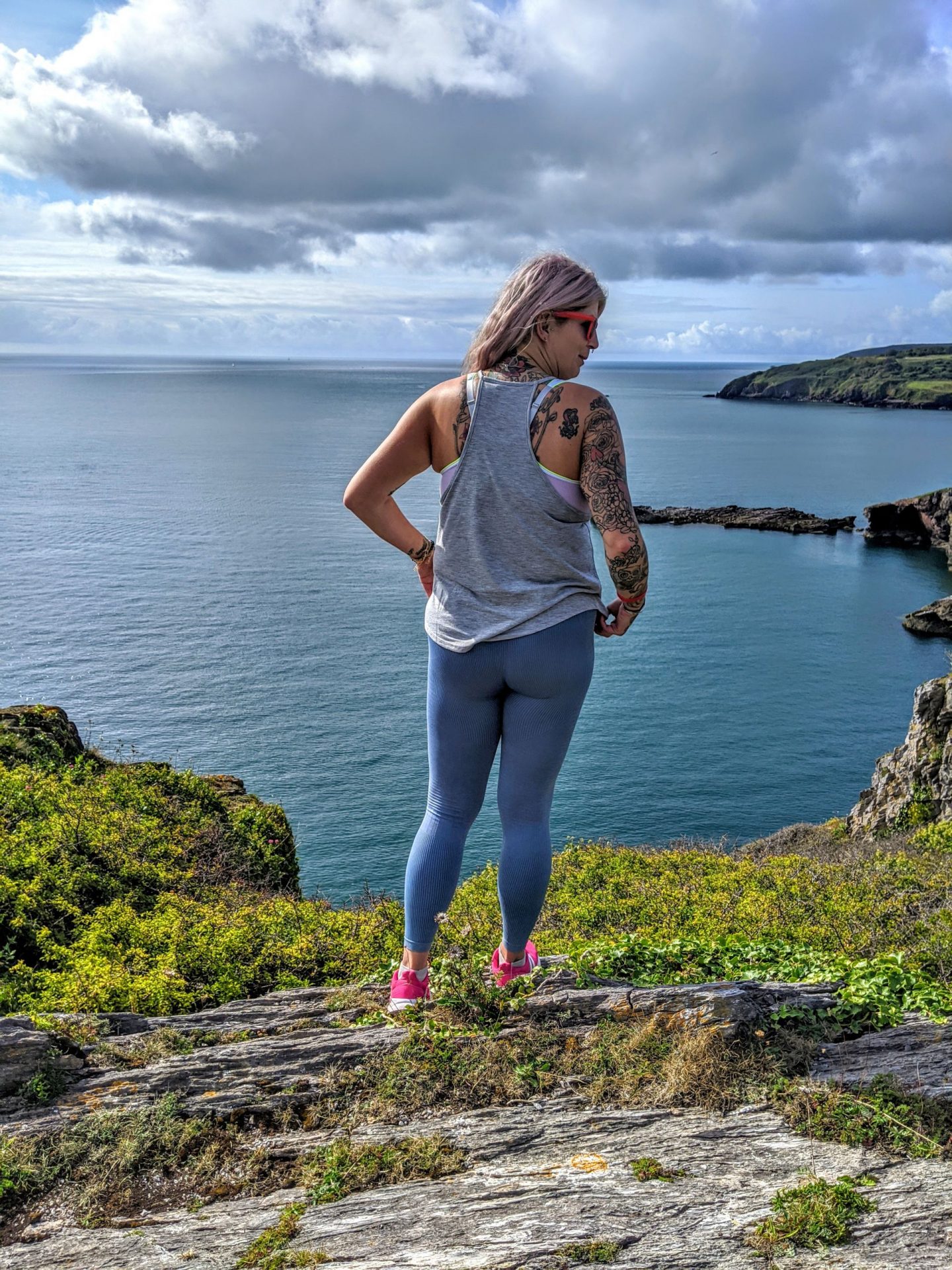 Pretty sure my bum here is the only reason Alex managed to take more than five pictures of me in one go! Although I will let him off because I like my bum in this picture but I am pretty sure its the leggings doing all the hard work here!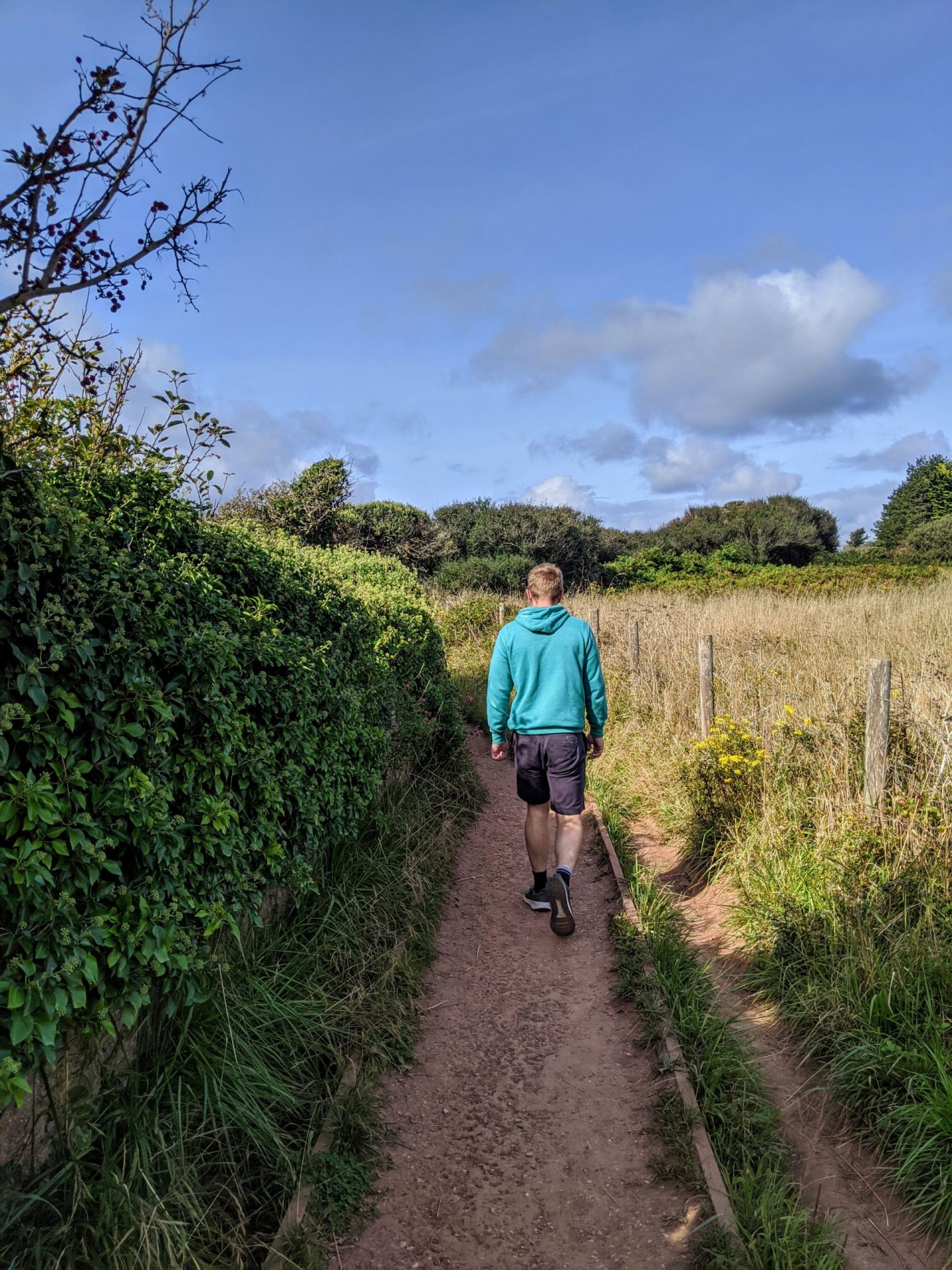 I love September coastal walks, the air is still warm, there are less people and the bushes have the last of the summer berries on them. They always feel more like a stroll rather then a hike, maybe because everything including myself is winding down for the changing of the season. This year hasn't exactly panned out the way I had hoped for, in January I started planning my adventures for the year ahead which including almost 500 miles of coastal path of which I have done about 60 miles. This walk felt bittersweet but just reminded me of how much I love them and that there will always be other years!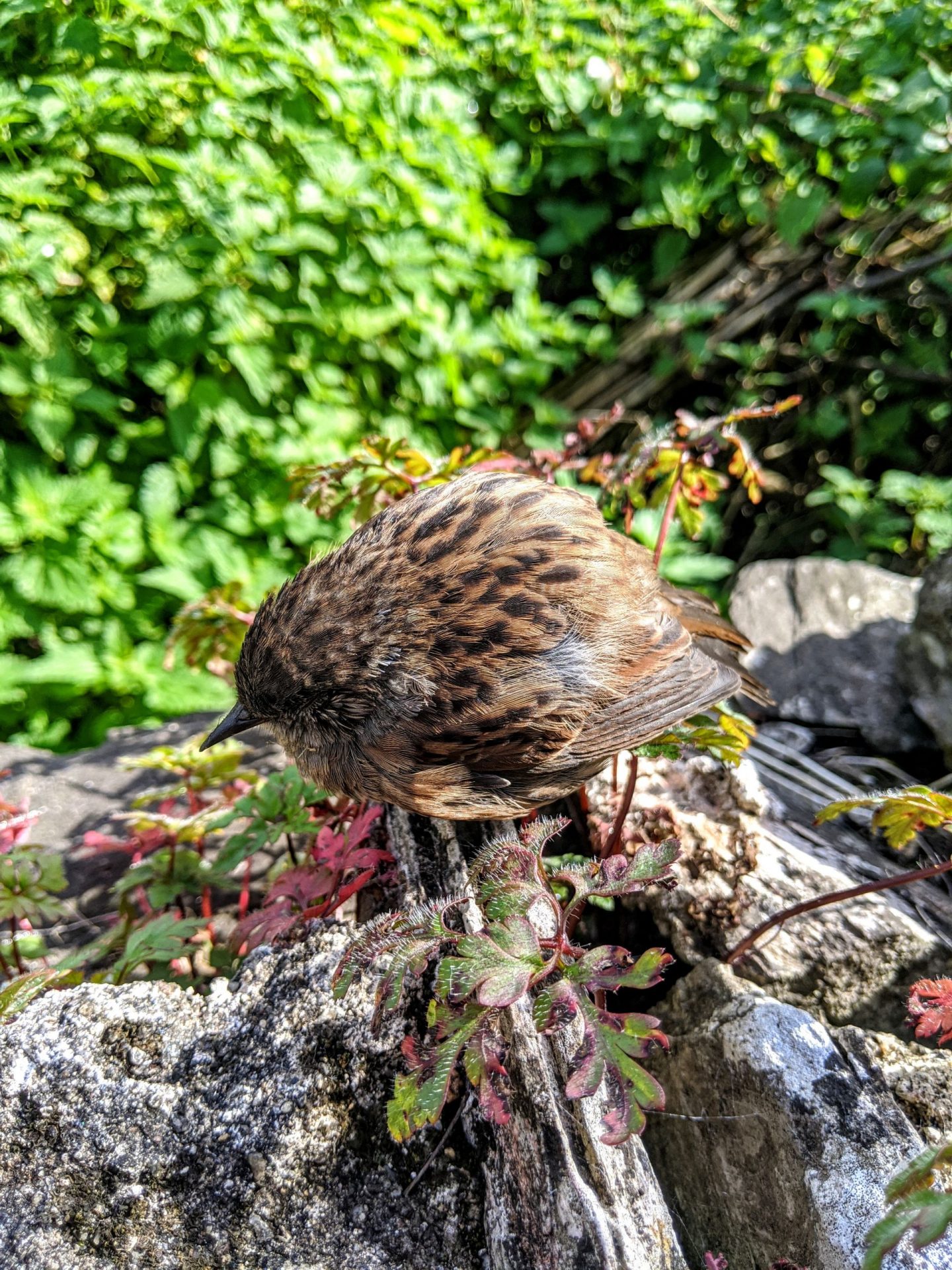 I have been told this is a young robin, feel free to correct that in the comments below. Not going to lie thought the little chap was dead, he let me get cm's away from him and never moved once!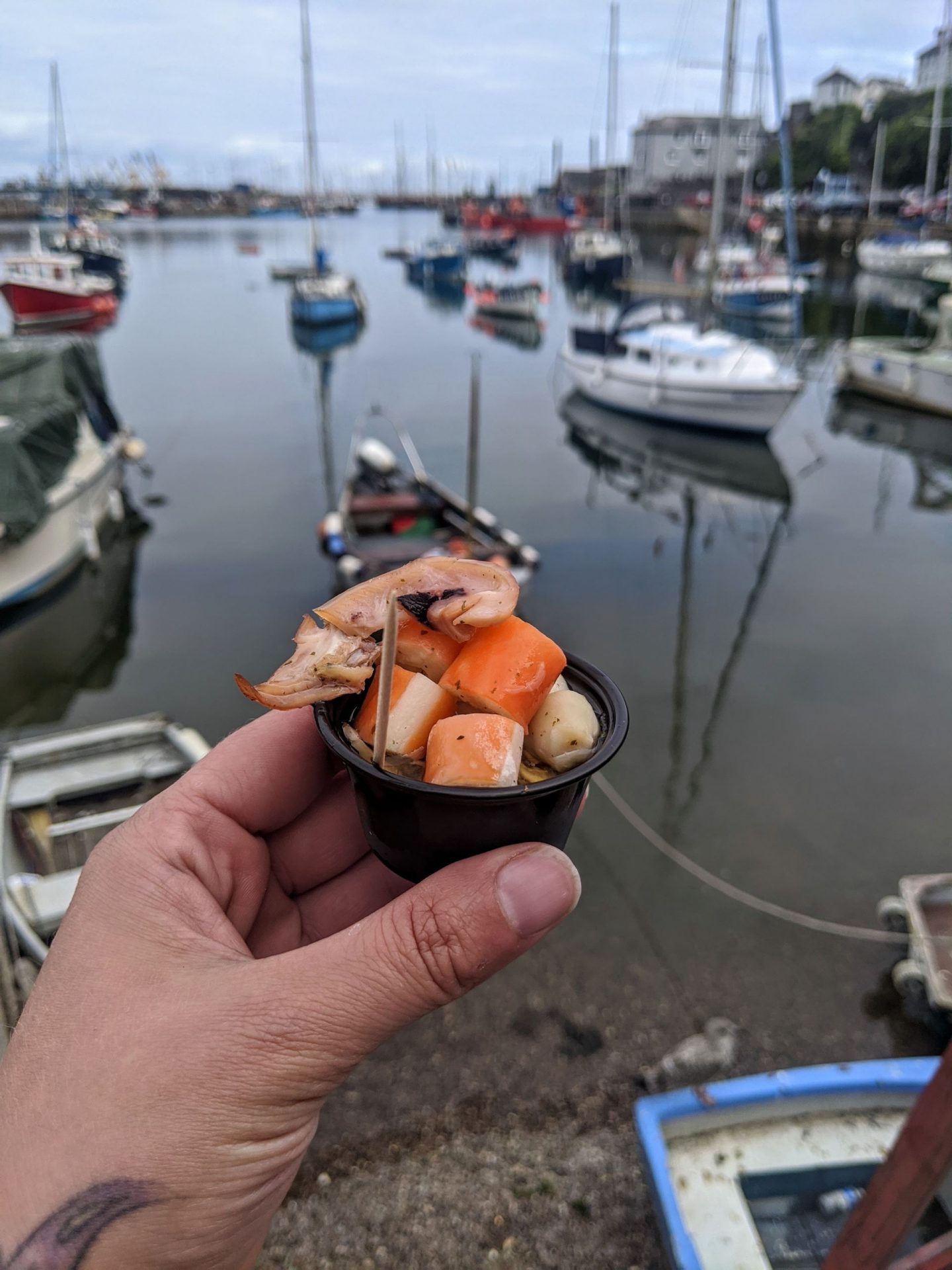 When I found out we were going to Devon the first thing I did was write a list of foods I wanted to eat, top of that list was fresh sea food from the harbour and it didn't disappoint.
I promise there will be lots of paddleboard content coming in the next few days! I am just working up to it that's all! In fact for the rest of the week its just going to be paddle board this and paddle board that!