"I would love to live in Dorset or Devon and swim in the sea every day come rain or shine." Lady Amelia Windsor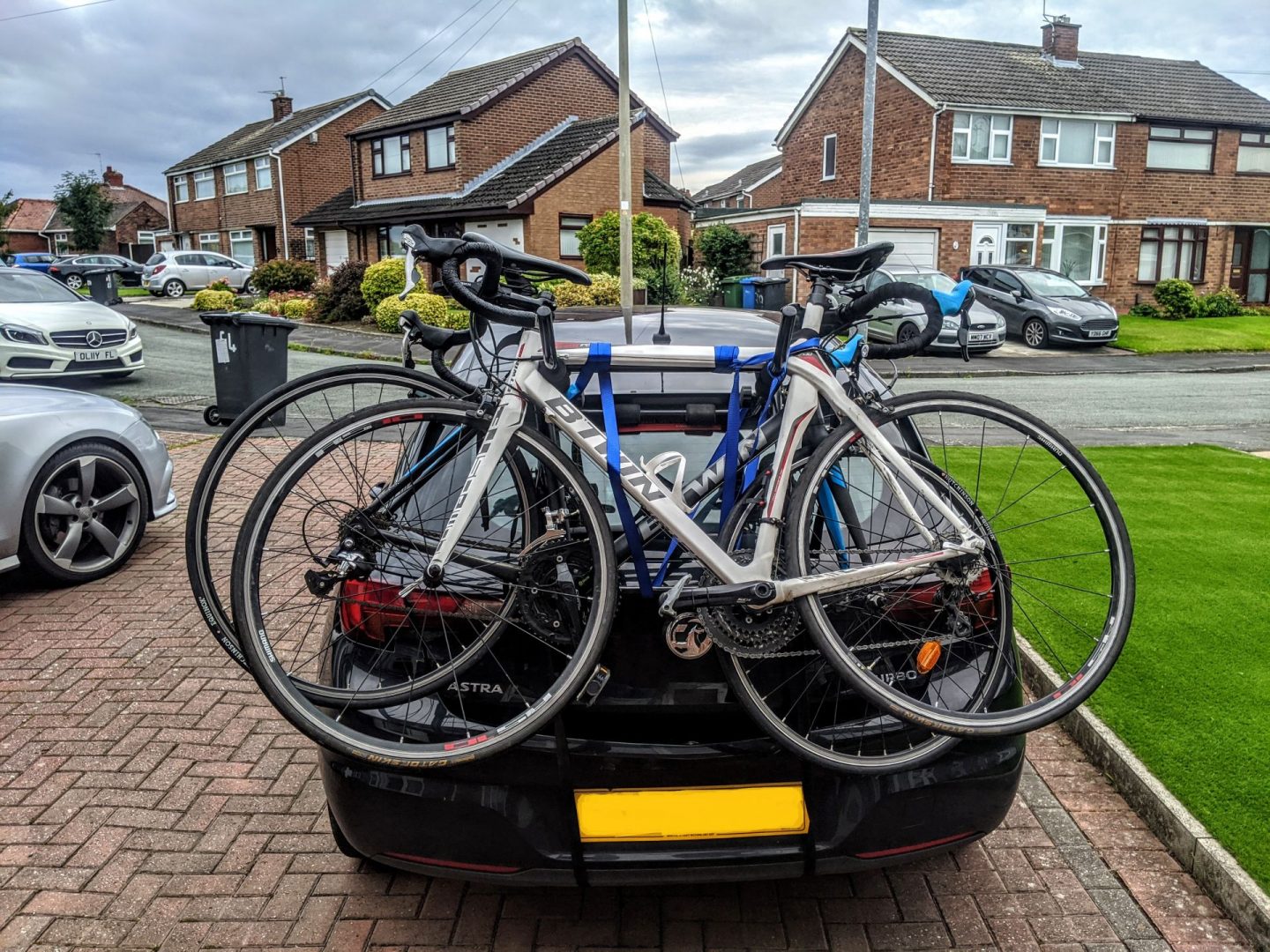 I am not going to lie I have always wanted to be one of those families who went on UK breaks with bikes on the back of their cars and kayaks on the roof and guys I have reached that dream!!! Me and Alex have been on a couple of European drinking holidays in the past but last week we went on our first adventure holiday together. Adventure holidays are nothing new to me but for Alex, this was his first time and honestly, I wanted him to love it so much as I do so can start booking more of them. A couple of weeks ago I managed to get him on a paddleboard for the first time and he didn't hate it. So when the British Canoeing Association contacted me to get involved with them I jumped at the chance and dragged Alex along for the ride!
We stayed in a Bailey Caravan on the Hillhead Caravan Club Site, this was the first time either of us had stayed in a touring caravan or on a caravan club site and now all I can say is that I want a caravan! The only rule Alex implemented during our stay was no pooping in the van because he didn't want to empty it, surprisingly I was ok emptying it but he couldn't live with that either! So poops were done in the main toilet block the whole week! Over all the actual caravan was more spacious than I imagined it to be (we stayed in a touring caravan). It did make me realise I could probably live solo in a van (watch the space for 2021 and me giving up my house). But guys we didn't go to Devon to stay in the caravan all day so off we go!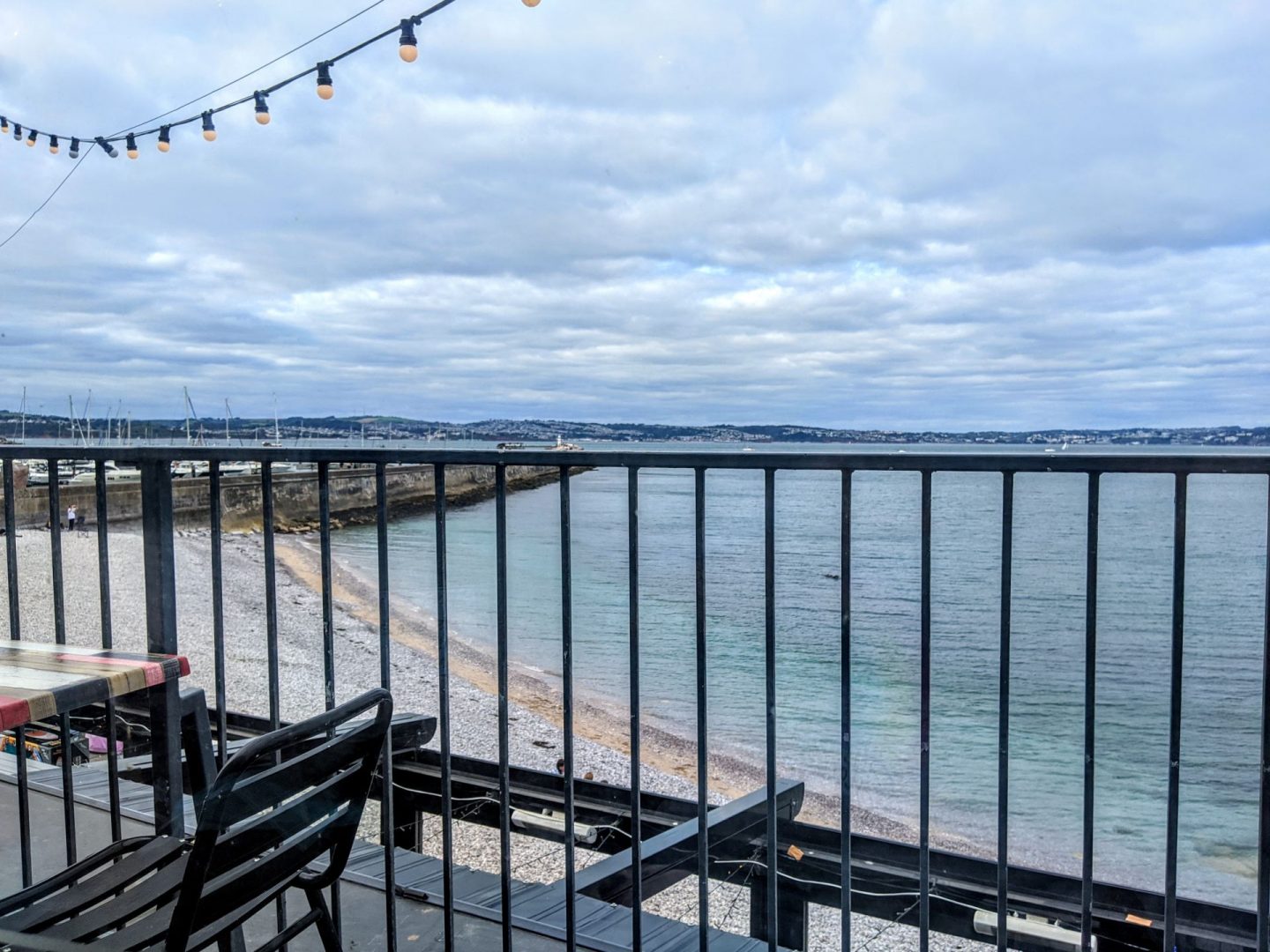 I am very lucky to be an ambassador for the British Canoeing association even more so that they sent us to Devon to put our memberships though there test, with thanks to the Go Paddling website we were able to plan lots of spots to paddleboard at. So when I started paddle boarding my two biggest fears were where is it not only safe but legal to paddle and do I need a license? Something I no longer need to worry about thanks to my waterways license which leaves me feeling so much more confident out on the water.
After a 4.5 hour drive down to Devon (Alex drove partly because I was worried about driving with the bikes on the car, it was our first time doing that but mostly because Alex hates my driving). The first thing we wanted was food lots and lots of food and when at the sea it would be rude not to eat fish and chips! 2020 for us like most has been pretty stressful and although I had lots of content to make while away we decided that this trip would be the perfect time for a mini break which meant diets were out the window! I must say if you are ever in Brixham or within a 30 min drive then you must stop at this chippy! It is situational on the car park of Brixham marina and possibly the best fish and chips I have ever had!
This was to be my first-time paddle boarding in the sea something that worried me a lot and why more than I would tell anyone. I absolutely love the sea and plan on moving to the coast in the near future but I also know that the sea is as dangerous as it is beautiful. So we spent our first afternoon wandering around Brixham, this was also my first time in Devon so I wanted to explore. Over the next 5 days, we would fall in love with the small fishing town, unlike its neighbouring town Torquay, Brixham is tiny in comparison and a lot less lively in the evening which suited us down to the ground! Leaving the rain of the north and being greeted by a warm Septembers day was just what we both needed!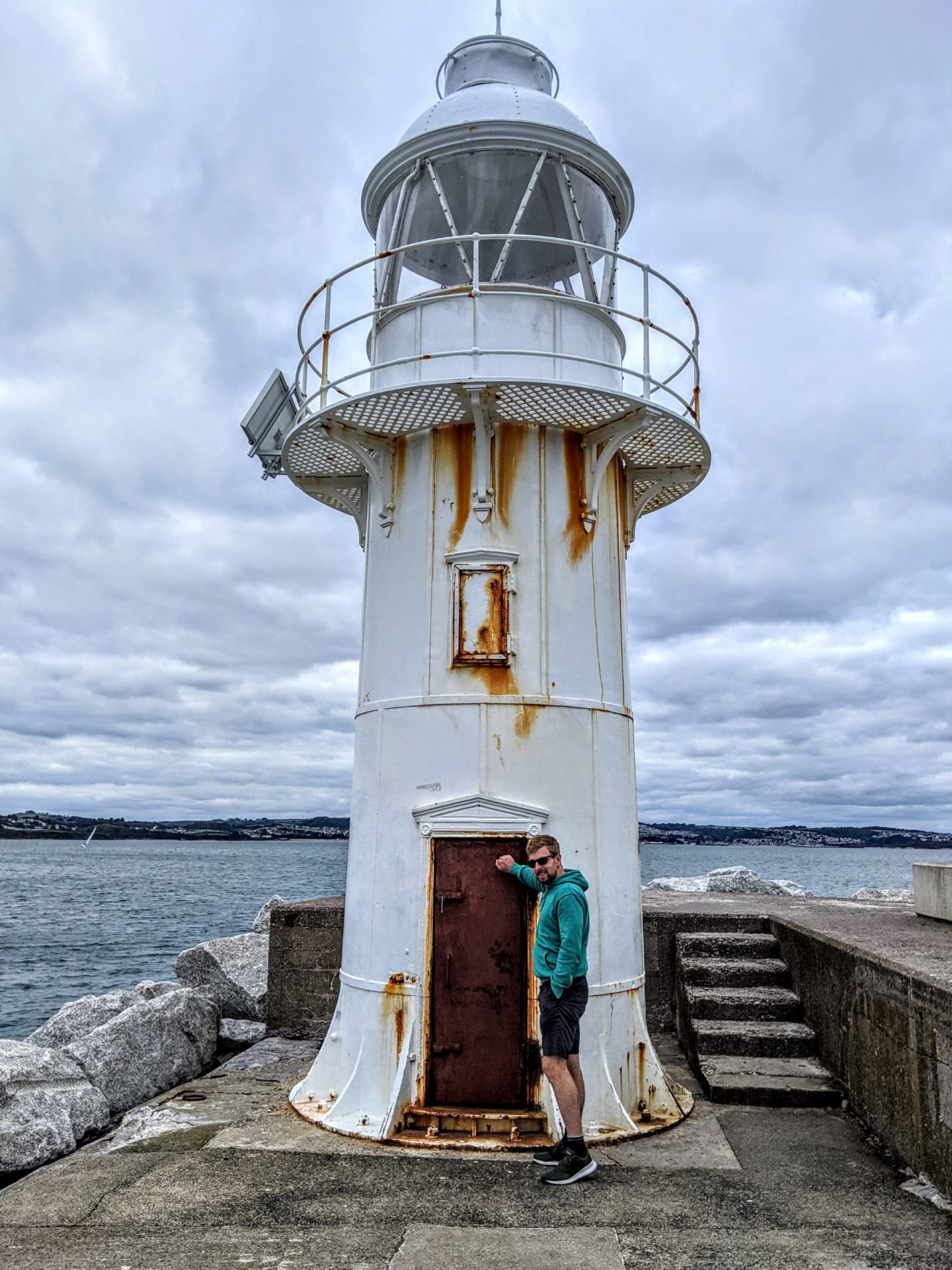 We walked along the pier because I wanted to see the tiny lighthouse, the whole walk we followed an elderly local gentleman who literally stopped to speak to everyone on his travels, he was a total vibe! At the pier it was our turn to speak to him, he was so happy and certainly looked like he walked the path every day! He told us we had to knock on the door to wake the keeper before telling us the story of when locals used to have to wake the keeper. With his beaming smile during this story, we had to knock on the door! We then followed him back on the pier while he stopped to talk to all the new people on his trip!
Brixham isn't just about fishing. It's still one of the busiest fishing ports in the UK and a working town, but it's also a place where you can discover a range of arts and culture, excellent local food and some unique attractions. Brixham attracts visitors for its character, charm and combination of tradition and an enthusiasm for contemporary styles.
Originally a Saxon settlement, Brixham was the landing place of William of Orange during the Glorious Revolution, and many of the town's inhabitants, who are descendants of the Dutch army, have Dutch surnames. Many of the street names in Brixham reflect the town's history, with some also bearing Dutch influences.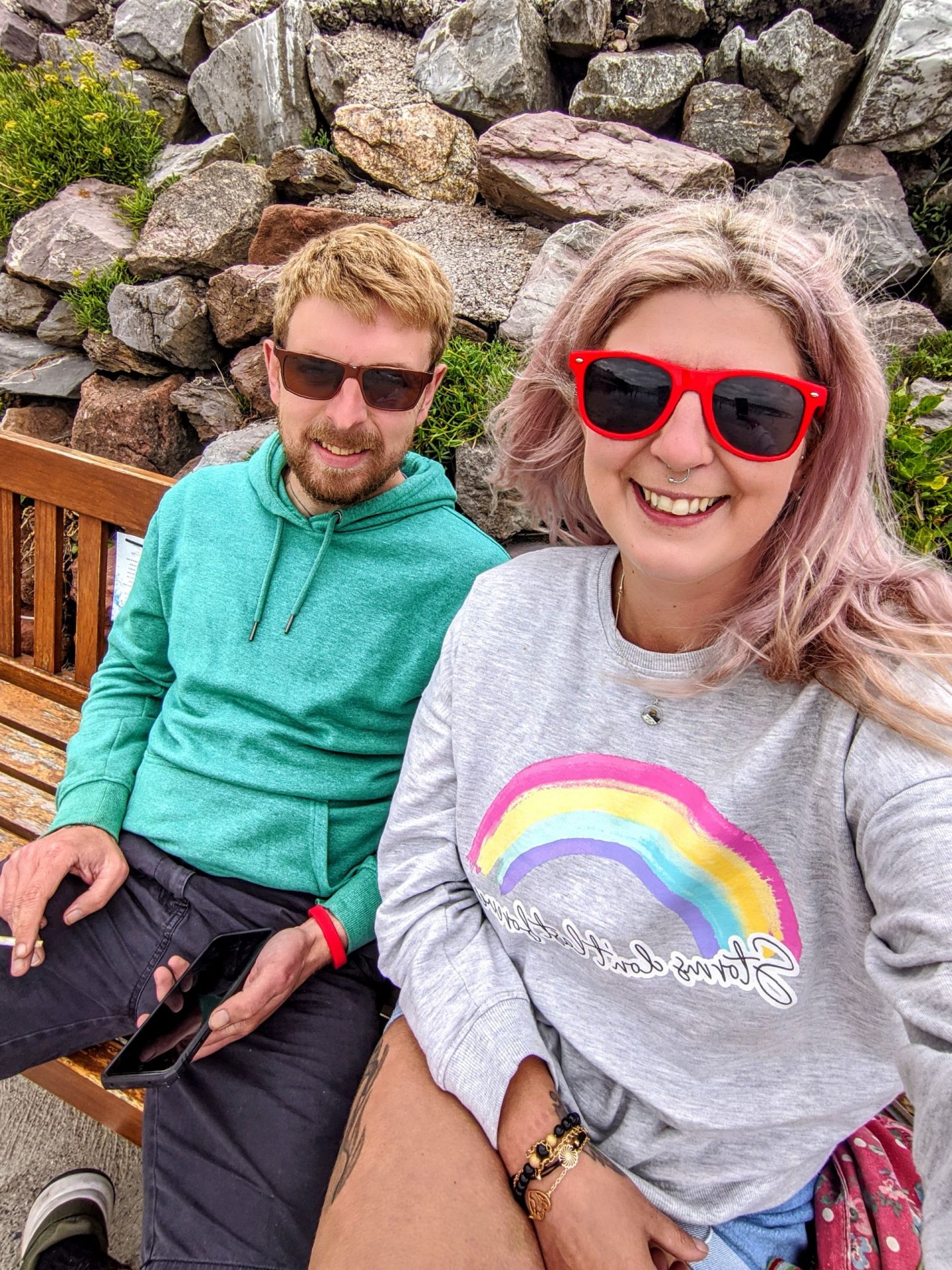 I actually got him to smile in a picture!
A landmark attraction of Brixham is the Golden Hind replica. A fascinating recreation of Sir Frances Drake's flagship, you can experience five decks of Tudor history and adventure. Best of all, the Golden Hind allows you to step into history, experiencing the real feel and atmosphere of the Tudor Age of Discovery.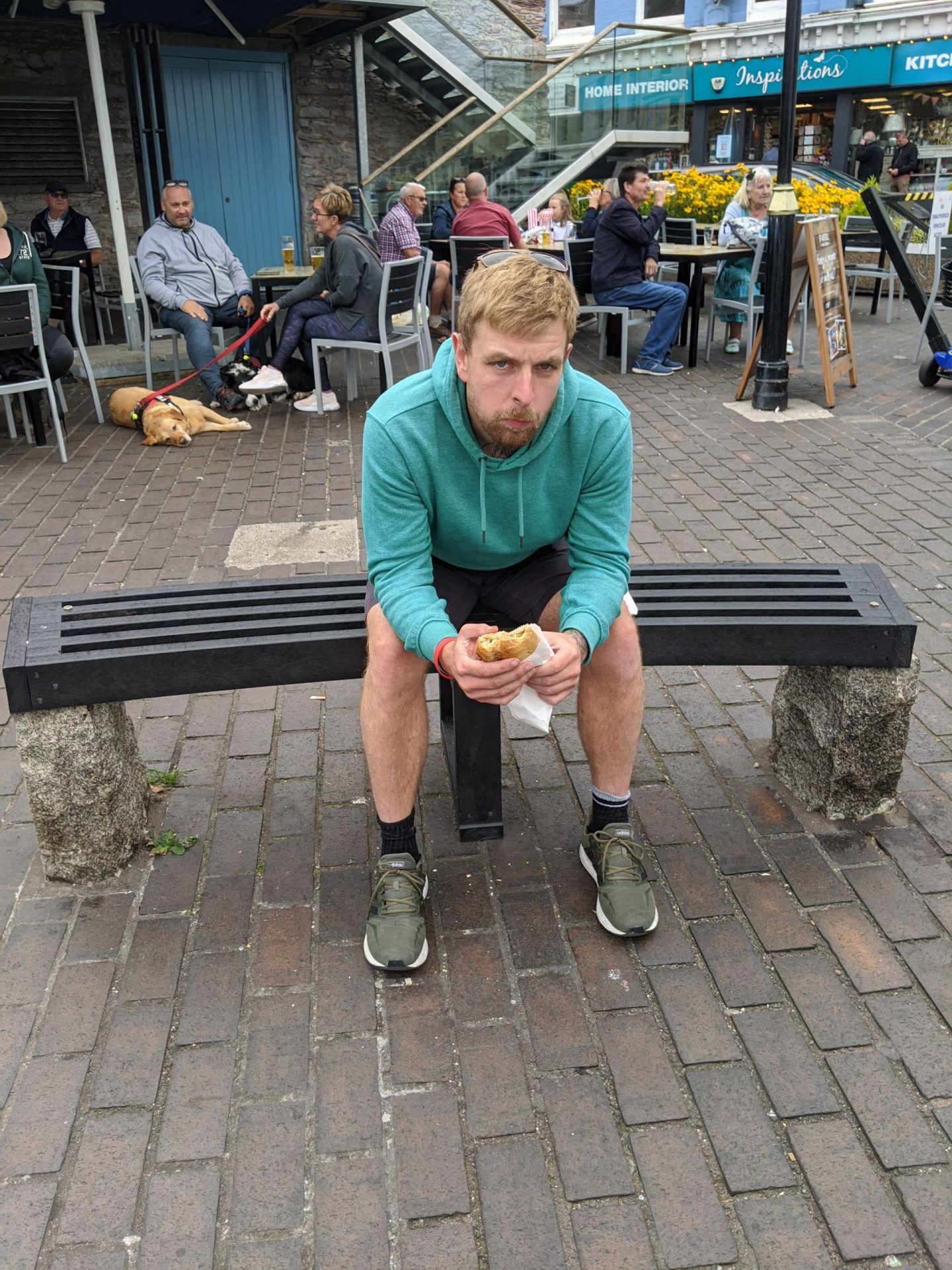 Apparently you should never interrupt a man and his pasty! And you really shouldn't film him eating one for Tik Tok! Honestly he treated the pasty better then he treats me and I am pretty spoilt!
We strolled, laughed, ate, drank and had just a really lovely day! But it wasn't quite over! Alex wanted to take my crabbing virginity!
Its a crab life for me! After an hour of me talking nicely to the sea we didn't catch anything! Not even a shopping trolley! Alex was determined to get me a crab while a ay so we decided to give up for the day, regroup and make a new plan! Really we were just ready for a pint and an early night!
Eventually we headed back to the caravan site to experience life there and guys if I am not a caravan club member by this time next year I am going to be very disappointed indeed! We spent the evening in the onsite pub, drank, ate some more and chatted away to other members! The whole day was a perfect introduction to Devon, exhausted from the early start and over excited for the next day we were both fast asleep by 9pm!