"As a woman I have no country. As a woman my country is the whole world." -Virginia Woolf
When it comes to girl crushes, Nikki has my heart! Beautiful, fearless and all-round adventure woman! I want to know who does her hair because I am yet to see a picture of her looking bad! The second a gust of wind hits me I look feral! Nikki's smile, colourful world and positive energy will give you some serious adventure inspo! You can find Nikki on Instagram @nikkiholmes4
1. Can you tell us something about yourself?
Hi I'm Nikki I'm 30 years old and I'm a huge lover of all things outdoors, particularly hiking. I live in Newcastle so I'm fortunate enough to be so close to the coast, the Lake District and Scotland where I love to hike. Hiking and the outdoors has been a part of my life for pretty much all of it. Getting into the mountains is one of my favourite activities to help me feel strong not only physically but mentally too. Life is too short not to do the things you love so I try and make the most of every opportunity and get out as much as I can between my shifts in a Hospital in Newcastle.
2. What is the first memory of an adventure you had? And why does it stand out?
I started my outdoor adventuring in May last year and this is a really memorable day for me. I set off on a solo adventure to climb Catbells in the Lake District at 05:00am in the morning from Newcastle. The Lake District is somewhere I would go for holidays as a kid and I have always loved it. I remember I sat on the summit surrounded by beautiful snowy mountains in total solitude and felt complete happiness. I promised myself from that moment I would continue to do more of what I love. Since then I have continued my adventures to the Lake District and bagged numerous peaks. I have also been Munro bagging in Scotland and went on an expedition to hike the three highest mountains in Morocco.
3. What are three things on your bucket list?
I would love to hike in Nepal, this country looks so beautiful with so many mountains. I would like to complete the Wainwright's in the Lake District and the Munros of Scotland.
4. Are there any women that inspire your adventures or that you look to for inspiration?
The women that inspire me are mostly my friends that I hike with. They always say yes to adventures and aren't afraid to get stuck in and push themselves and I find this very inspiring. There are two women who really inspired me to begin my own outdoor adventures. The first is Iona Rendall also known as Iona.Adventurer on Instagram. Iona created a walking group is called Iona's Adventures and has over 3000 members. Iona has helped bring so many people who have a love for the outdoors together. She is so lovely and makes everyone feel so welcome on her group walks. She also encouraged me to go for the Morocco expedition and I'm so glad I signed up to be a part of her team. I have met so many lovely people through her group. The second is Nic Hardy also known as Adventurer. Nic on Instagram. I have followed her for a while now and I have loved watching her complete her Wainwright and Munro challenges I find her determination very inspiring. She also shares her walking routes on Komoot which is so helpful for others. I have completed some of these and have many saved for future adventures.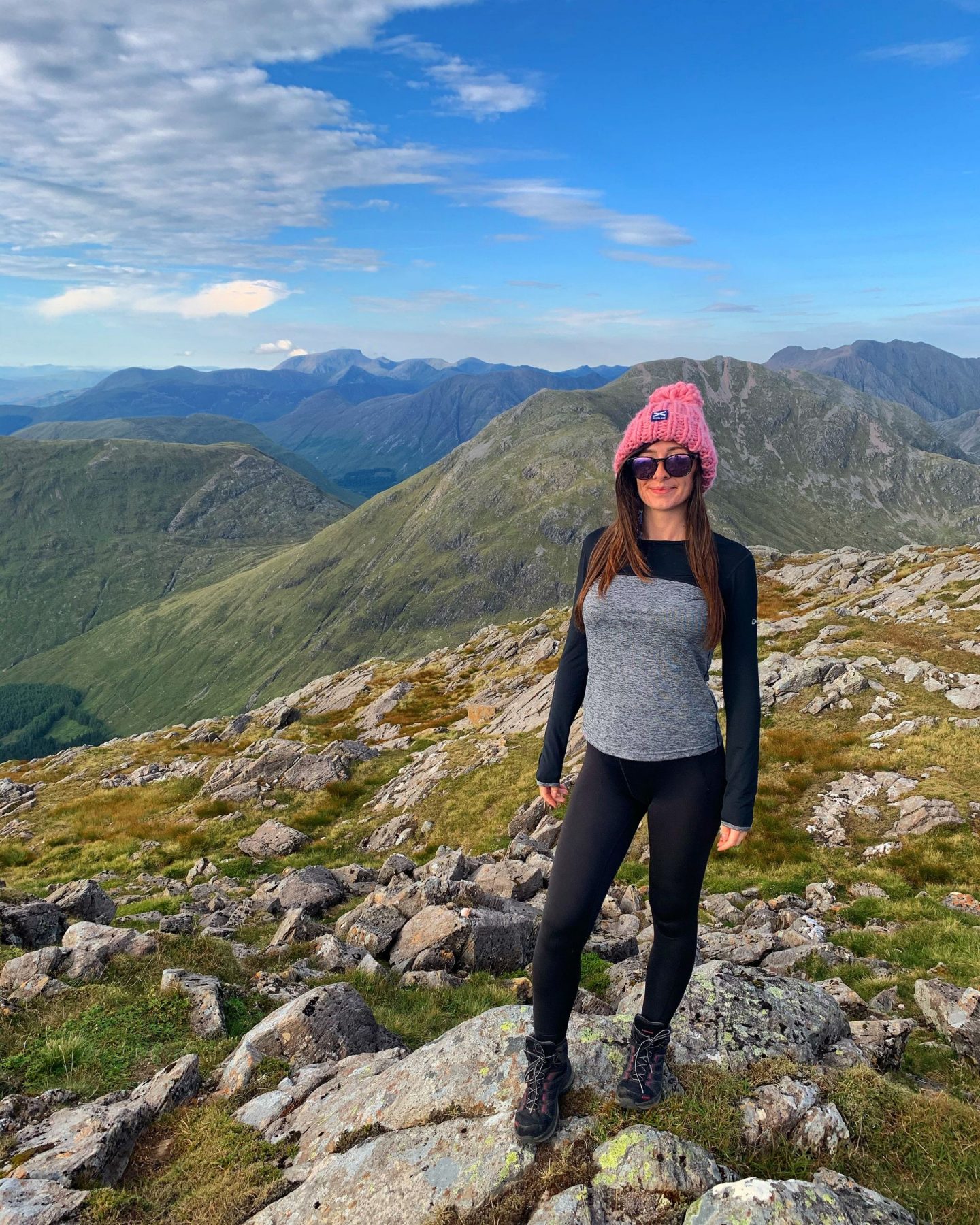 5. What piece of advice would you give your younger self?
Always be yourself and don't worry too much about what others think about you. Grab life by the balls and go for every opportunity that's given to you. Keep on hiking don't give it up for weekends on the drink it's not worth it. Keep on travelling, talk and enjoy conversations with people, learn about their life experiences and get to know as much about the world as you can. Also stop using plastic so much, look after the planet more.
6. What advice would you give someone who is just starting their outdoor journey?
The advice I would give to anyone starting their outdoor journey would be just go for it and don't be afraid to try something new or out of your comfort zone as you never know what opportunities this may lead too. No matter how big or small the walk, hike or adventure be proud of every step you take. If your a solo hiker or unsure about going out alone maybe try and join a hiking / walking group. Instagram can be a great way to meet like minded people so don't be afraid to reach out. Although it can be nerve wracking, you will meet some brilliant people.
7. What is the hardest adventure/hike you have done and why?
I signed up for an expedition to Morocco to hike the three highest peaks with Iona Adventurers walking group last year and we completed the expedition in September. I had never done anything like this before and the group were total strangers before I signed up. If someone had of told me at the beginning of last year that I'd be scaling the three highest peaks of North Africa I'd of been like 'no chance'. It is something that I wasn't even sure would achievable for me but it has become one of my greatest achievements. I was not overly confident about meeting new people and I wasn't massively experienced in hiking but I put myself out of my comfort zone and said yes to the opportunity because to me it seemed like a once in a life time. I am so glad i did as it showed me what I am actually capable of and I have made some truly amazing friends through the trip.
8. What is your favourite thing about the outdoor community?
Instagram has been a great way for me to connect to other people who are passionate about the outdoors and I have made so many new friends in the past year. I don't have many friends at home who enjoy the hiking as much so it's been great meeting people who love getting out into the mountains who just want to go out together and enjoy the experience.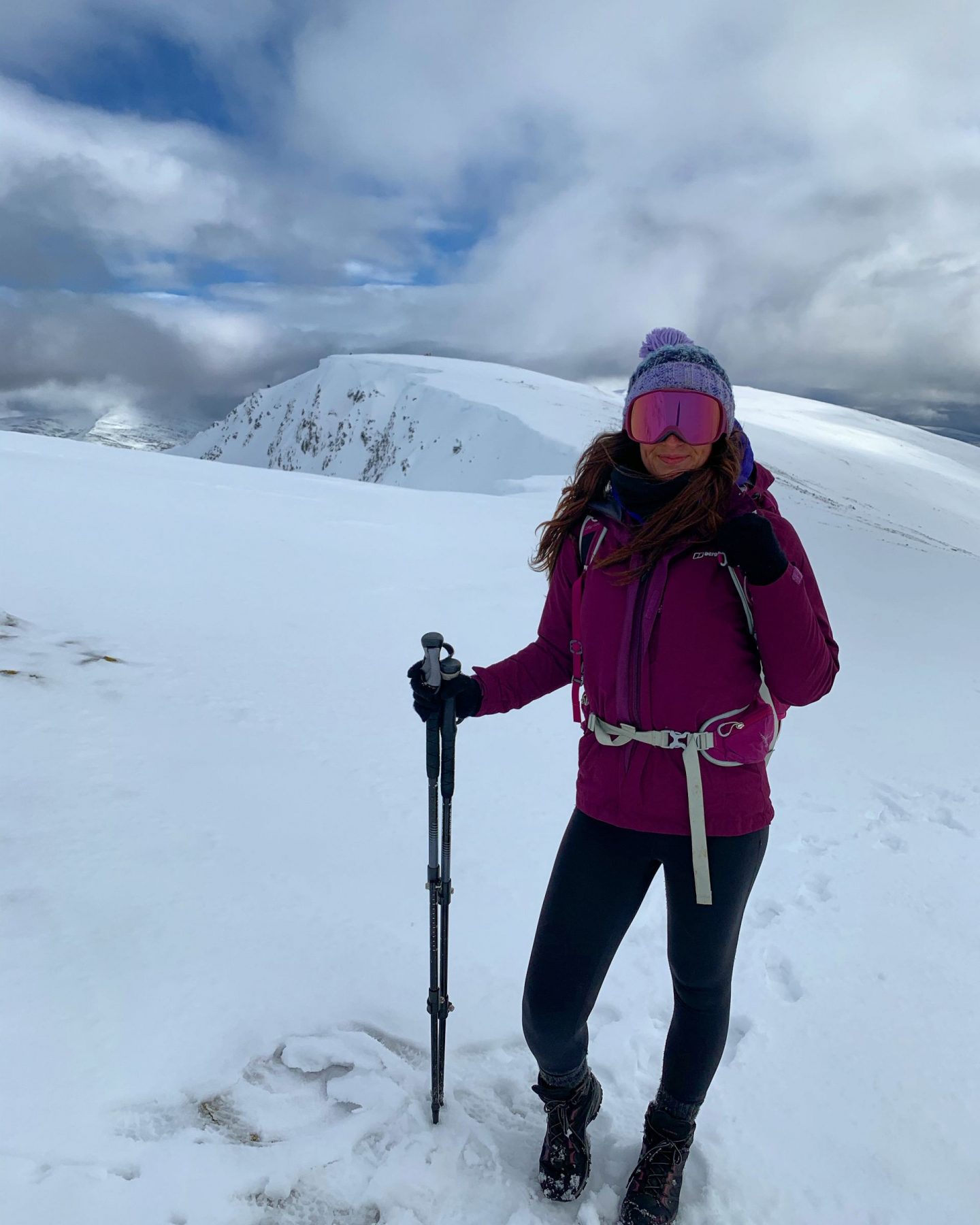 9. Is there anything you would change about the outdoor community?
There isn't anything I would change. The people I chose to follow on social media are supportive of one another and love to share their adventures with each other and I see many positive comments and advice shared on posts.
10. Is there a sport/adventure pursuit you would like to try? If yes what's stopping you?
I would love to give a Via Ferratta a go. This was on my to do list this year but Covid got in the way. Hopefully I can still squeeze this in before the weather gets too bad.
11. Has the outdoors impacted your mental health?
The outdoors has had such a positive impact on my mental health. Just over three years ago I lost my dad to cancer and I found this incredibly difficult to deal with. I went on a bit of a spiral and I knew that I couldn't continue going on like that. That's when I decided to go to the Lake District on a solo hike. This is somewhere my dad used to take me when I was a kid and he was always my outdoor inspiration. This day was definitely a turning point for me. I realised how good it made me feel both physically and mentally since then I fell in love with the outdoors and continued climbing mountains and going out walking. This has helped me to heal and channel my feelings into something positive.
12. What does a typical adventure day look like for you?
Every adventure day usually involves me setting an alarm for an early start then involves me snoozing it for about an hour, I just love sleep. I usually have a hiking route planned and my bag packed days before so I'm up and ready to go. I love long days where you can bag multiple peaks. I also love to try and get a sunrise or a sunset into the day. It doesn't have to be a big adventure every time, if I'm outside with good company that's the best type of adventure for me.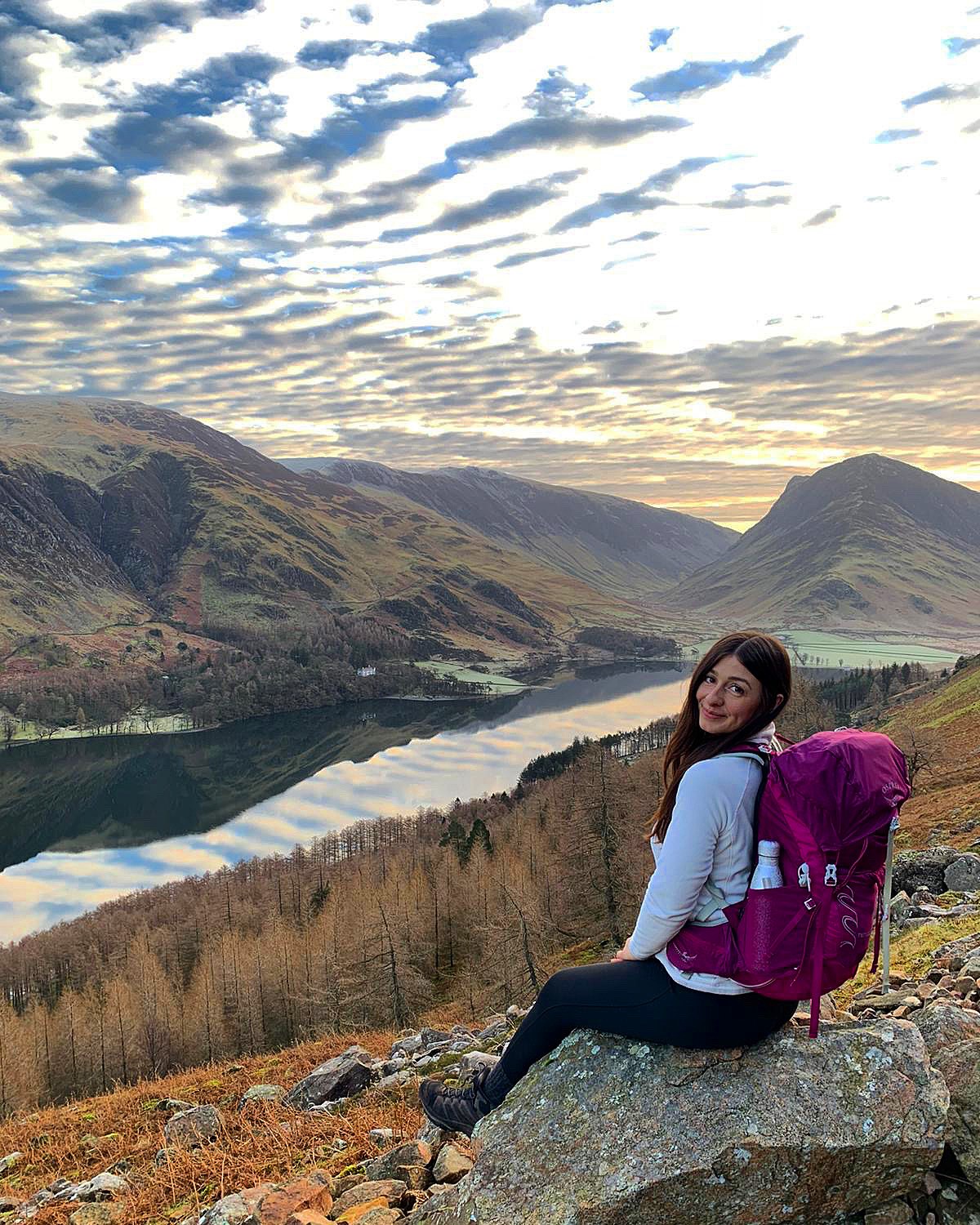 13. What is the one song you would pick to sum up your time outdoors?
I love rusted root – send me on my way. I think it's such a happy, uplifting song and I often listen to it when hiking or on a road trip it always makes me smile.
14. What three things do you always carry on your adventures?
Snacks, a hat and a map.
15. What is your favourite snack while on adventures.?
I love a good egg and cress sarnie although I often get ridiculed for my sandwich choice. I have a sweet tooth so jellies and chocolate always make it into the snack pack.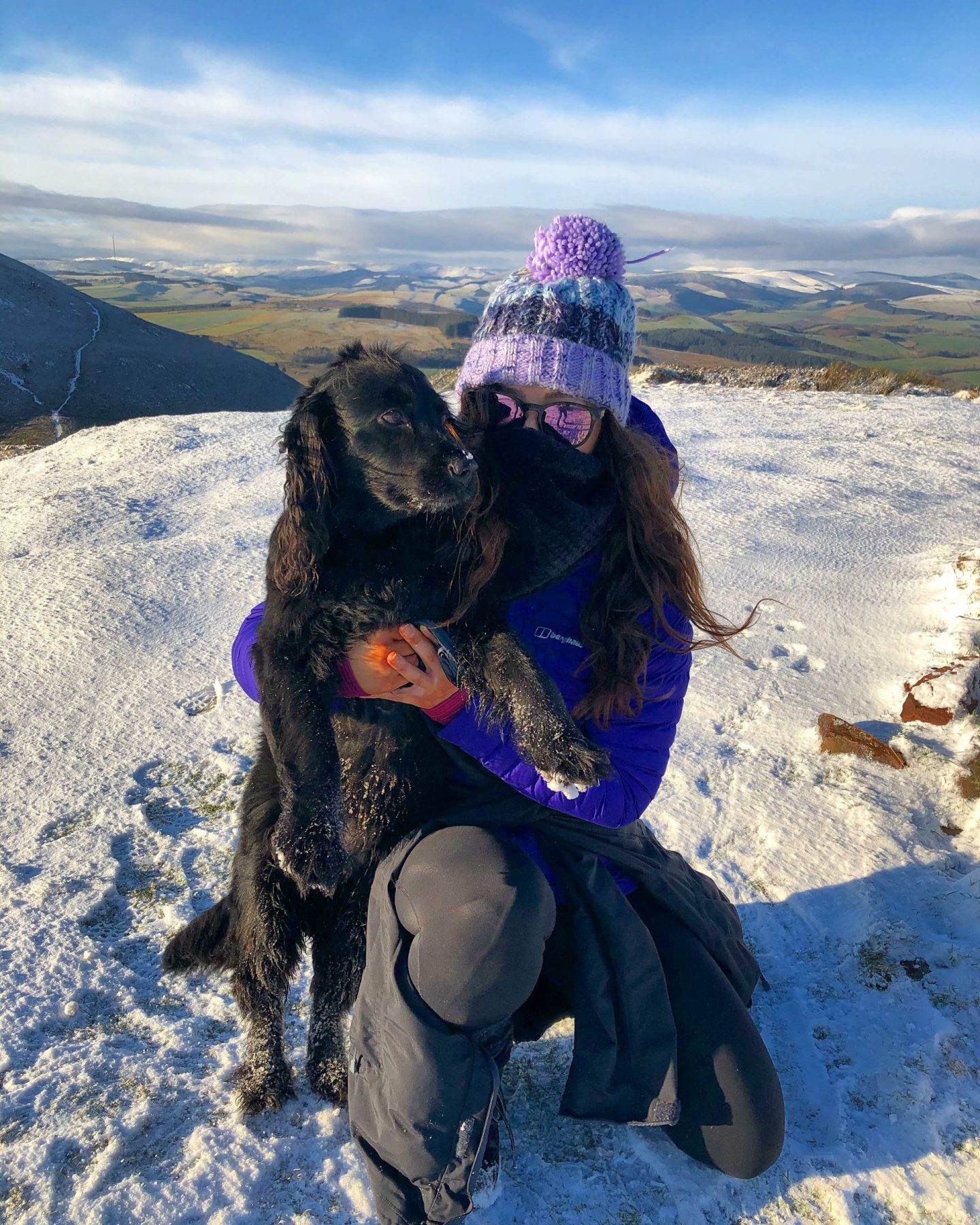 16. What are your three favourite outdoor brands?
Lowa for hiking boots, I genuinely don't think I will ever try another brand of hiking boot. I have used these boots for years and they are so comfortable, I never get blisters or sore feet.
Berghaus mainly for their waterproofs I love them, especially my Gortex jacket.
Nike, I really love their leggings and I prefer to walk in leggings when hiking. I find them so comfortable and breathable and have a good stretchy waist.
17. Has Covid-19/Lockdown affected how you will go on adventures in the future?
I definitely have a new appreciation for my local area especially Northumberland National Park. I don't think my adventures will change too much however I have recently taken a litter picker and a bag out with my on my walks too try and help tidy some of the places that have been left a bit trashed when the lock down was eased.
18. What kind of adventures did you have during Lockdown, in your area?
Me and my boyfriend spent a lot of time doing silly challenges in the garden such as 'how many toilet rolls can he balance in a tower on my feet while I do a headstand' this kept us occupied for a while and we were delighted with a record 7. We would also walk to the hill at the back of my house for sunsets it's just under 100m but there are beautiful views over Newcastle reaching to the Cheviot Hills. When lockdown eased we started venturing to Northumberland national park which is less than an hour from where I live. This place is beautiful with so many hills and waterfalls galore. It's always so quiet and the unspoilt we barely bumped into another person when out walking.