"Do not stop thinking of life as an adventure. You have no security unless you can live bravely, excitingly, imaginatively, unless you can choose a challenge instead of a competence." Eleanor Roosevelt
I loved reading this interview from Emma, such a beautiful, positive outlook on life. She is a daily source of inspiration for me, she has also made me want to explore sea caves so watch the space! You can find Emma on Instagram @south_lodge_story post any photos that's fine, any you need just let me know, if you post any from the sea caves can you credit @cambosmith
1. Can you tell us something about yourself?
Hello, I'm Emma!
I like going to explore new places, near or far. I like the feeling of being remote and somewhere wild. There is still many places around Scotland I haven't been to that i'd love to visit. This in turn lead me to hill walking, you cannot beat a summit view! It's a completely different perspective of the landscape. There is something empowering and primal about being up in the hills. I also love the sea and water based activities too. Again it's just a different perspective of exploring the area and it's great fun!
I used to work in hairdressing but after suffering from a bad virus, the right side of my body became weak, along with a twisted pelvis and misaligned ribs. I knew it was time to concentrate on my health. It took almost 2 years to sort me into a relatively pain free state. That's how my love of doing the hills started. I was mentally stimulated exploring and it has made a massive impact on my physical well being.
2. What is the first memory of an adventure you had? And why does it stand out?
I grew up in a town on the east coast of Scotland, Arbroath.
When I was 6 years old my Dad took me to the base of the Arbroath cliffs to show me some horse and cart trails on the red sandstone. He said that supposedly the monks of Arbroath Abbey had extracted sandstone from the cliffs to build the Abbey and these were the trails from their carts. We had ventured around and had to climb back up. I remember saying I was scared, but he said I didn't need to be scared and would keep me safe. I'm not sure what I would make of a 6 year old at the base of the cliffs now! But … I had a great time!
3. What are three things on your bucket list?
I would say, and it's not outdoor related. But learning one other language at least, fluently.

Witnessing a tornado. I think storm chaser programs are amazing. I always hold my breath watching them. The adrenaline would be insane being in sight of them!
To be honest witnessing any of the natural occurrences on our planet which can turn somewhere into a hostile environment.

I've always been a creative type, I studied art for a little while.
Making an outdoorsy diary of my favourite outings. Something I can physically pick up with my hands, rather than be lost in the cloud.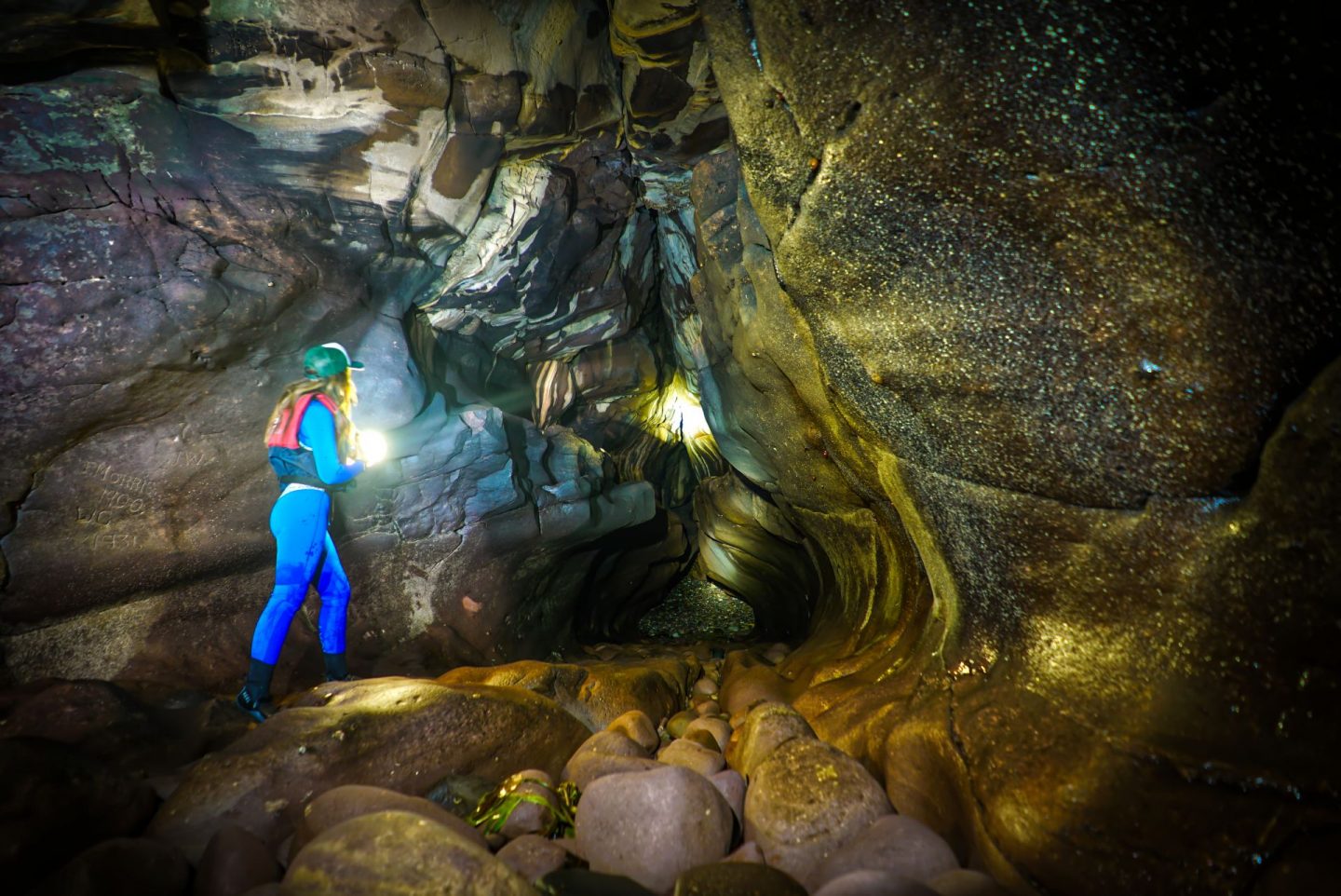 4. Are there any women that inspire your adventures or that you look to for inspiration?
Megan Hine. She is like the female Indiana Jones. I love her Instagram! It's cringeworthy how much I crush over her. But she is super cool. I love all the places she explores and i have read her book. She speaks about creativity, imagination and empathy amongst other things which can be crucial to surviving when you are on your own or with a team of people in challenging environments.

I also love @geology_with_helga account.
5. What piece of advice would you give your younger self?
Don't be afraid to say no to things and don't feel made to do anything under pressure.
6. What advice would you give someone who is just starting their outdoor journey?
Just go for it.
Don't feel you need to buy every bit of the latest top end kit. If you enjoy it enough, the fun is building all that kit up and appreciating every items needs.
Have a read of the area or route before hand. Check the weather and preferably make your first hill, a dry occasion, and allow yourself the time to do it in daylight hours.
If it is hiking, get yourself some boots, a good enough waterproof, snacks, some water and see how you get on.
The same with any water based activities. Try a lesson first or rent a board. Best to always start somewhere calm and sheltered.
Mainly stay safe and have fun.
7. What is the hardest adventure/hike you have done and why?
The most challenging hike I've done was doing the Curved Ridge, it's not what you would call a hike either, it's what's regarded as a grade 2/3 scramble. A challenge, if you're not already a climber. My friend guided me up and I think it was probably only my 12th munro. I had already done the mountain route of Stob Dearg, but this route going up is something quite different in comparison!
There had been rainfall so the rock was kind of wet and greasy, the visibility wasn't that great. Most of the route you are relying on the strength of your arms and your grip of the rock. Your feet are an afterthought.
It was adrenaline pumping most of the way and it is very exposed. There is a lot of good handholds but I remember coming to an area on the route called The Crux. This was the most challenging part for me. It is a vertical wall and much smoother than the rest of the route. I'm not very tall either and trying to find a decent hand hold I remember was quite difficult. But my friend got us to the top, without ropes, i still have no idea why i agreed to it. But I will never forget it! I'd love to do it again, but perhaps in drier conditions, it all added to adrenaline anyway! Haha.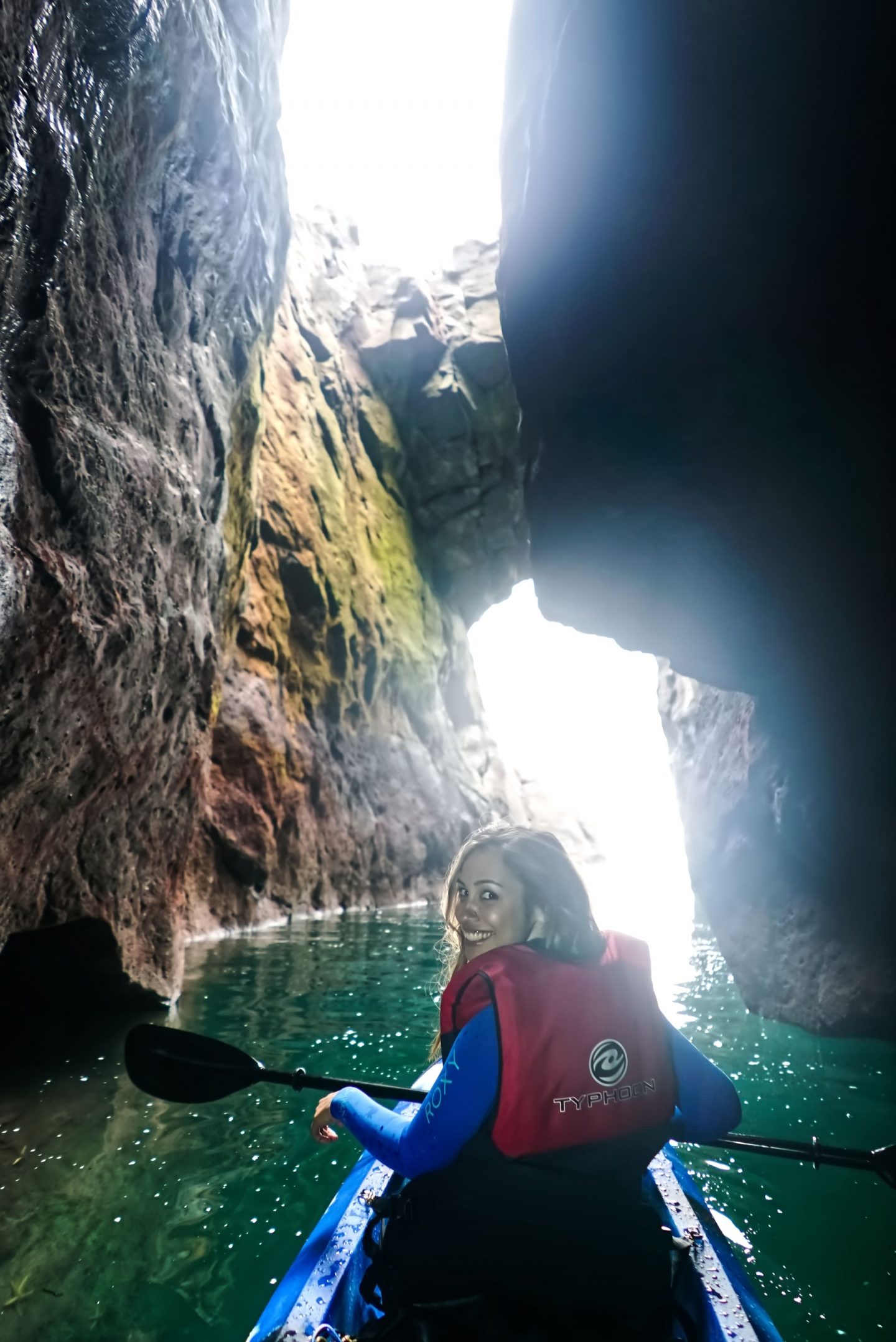 8. What is your favourite thing about the outdoor community?
The variety and positivity. Whether it's hiking through a forest or up a hill. Paddleboarding, climbing, swimming, cycling, everyone is always so buzzed up after it and you can completely relate to that happiness.
Also the age group is very mixed. Some people I see out, are in their 70s. I remember speaking to a guy on the Ben Lawers Range who was in that age category. He was living in the south of England and planned to relocate back up to Scotland. As it wasn't happening as soon as he had hoped, his wife told him to go and do some munros. He told me he had set up a night camp by Mount Keen and did a night hike. I thought. Will I be doing that in my 70s?! Regardless, what a great time he was having!
9. Is there anything you would change about the outdoor community?
Remember everybody starts off with little experience. Nobody was born an outdoor elitist. It takes time. We are always learning. Encouragement all the way.
Other than that. It's great!
10. Is there a sport/adventure pursuit you would like to try? If yes what's stopping you?
Probably diving, i'll state when I first started hill walking, it was in Glencoe. I was blown away with how different the landscape is. The terrain and geology of some of our mountains is completely different to sea level. I love geeking out over that. But under the sea is an alien world to me. It's a world I've not really explored.
The reason is mainly cost. Taking up an outdoor hobby can be pricey, especially if you enjoy a few of them.
11. Has the outdoors impacted your mental health?
It has an incredible impact. You always get a great nights sleep from being outdoors. Any problems or stresses. A walk up a hill or doing some form of exercise soon helps to distract you from that. It's easy to see why people become addicted to being outside, it makes you feel so much better. I think as lockdown has demonstrated, that's all most people want to do right now.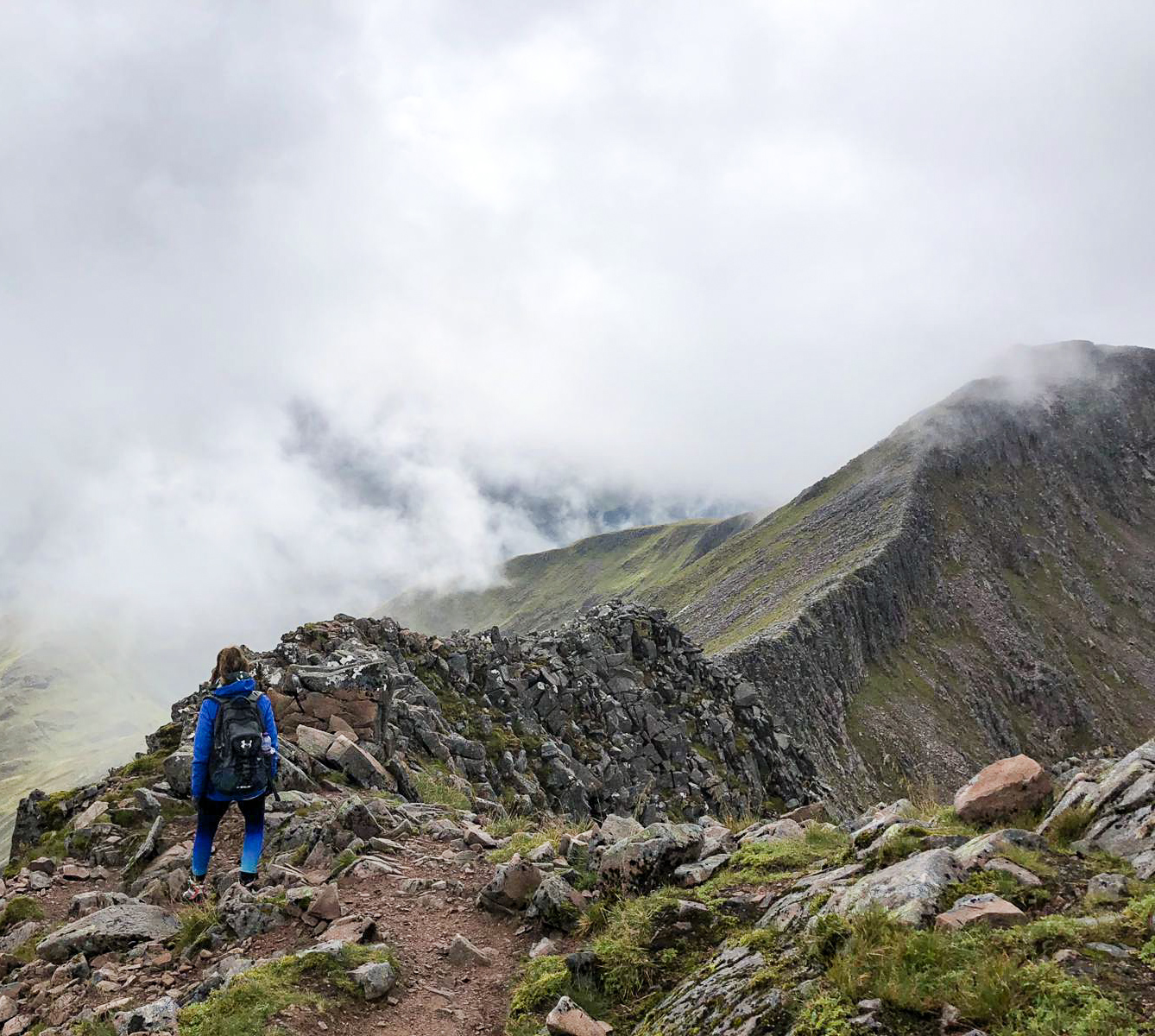 12. What does a typical adventure day look like for you?
No matter what I'm doing I always like to pack my bag the night before. The amount of stuff that begins to add up in your kit is unbelievable so I like to be organised. I always like to read up on the route and check the weather.
It's always a reasonably early start.
I don't tend to eat very much on my hill walks. I start the morning with a meal shake, it's the only time I ever have them as a breakfast, is before the hills. A coffee for the journey. I take sweet snacks, or dried fruit and nuts. The reason is, in summer I like to do a circuit of munros ( although after lockdown not sure my fitness or mentality is up to it ) Last year I planned to do 4 munros at Glenshee. But whilst up there I decided I'll just go for 9.
Glenshee is mainly a plateau with little incline between the munros. In the end I did 8 as my daylight was running out ( that day i started late! ) But I found eating little and often helped and didn't make me sluggish.
Afterwards however!… I eat loads. Anything salty I can get my hands on.
I remember I tucked into a KFC one time. It was so wrong, then so good, but so wrong. Felt a bit ill after!
Much the same as paddleboarding. Last Autumn my friend and I went out on Loch Tay. I packed some firewood and hot chocolate for us and she made the sandwiches. Paddling and a lunch by the fire was so nice.
13. I love your Instagram (its one of my faves) How did you get into exploring sea caves? And can anyone do it?
Thank you!

The sea caves is completely new for me. I have done kayaking plenty of times, but exploring into caves on one was entirely different. My friend who guided me, I've known from our school days in Arbroath, we reconnected on Instagram last year with a mutual passion for exploring. I noticed he posted the most incredible picture of a cave. I thought, no way?! This is in Arbroath. Are you for real! This is so exciting! I thought, I need to see this. Once lockdown was over, I'm going up there!. Ever since I've just been shouting out about it and it's amazing to think that this underground marvel is in my hometown.
I would never have done this myself. Caves are dangerous places and with the changing level of the tides you can become trapped with your kayak in one of the tunnels. I had full trust in my friends knowledge of the tides and swell. Its been his playground for the last 20 or so years but he knows you can't afford to be complacent.
14. What advice would you give someone wanting to sea kayak?
I'd recommend starting with some coastal based coaching. Or some lessons. Or in my case a guided trip! Gain your confidence with the sea first. It's an amazing experience and it's something i will want to participate with more of in future.
15. You do so many amazing outdoor activities, how do you find time for them all?
At the moment I have free time on my hands. But I still probably haven't been able to do them all as much as I would like. I'm a fair-weather person. Sometimes I don't care how wet it is. But being up a mountain in rain, gales and clag can be mentally tiring. It really depends on my mood. I'm quite happy to go for a local walk or check out somewhere a bit closer to home if the weather isn't as good. Sometimes I'm out once or twice a week and sometimes it's once every 3 or 4 weeks.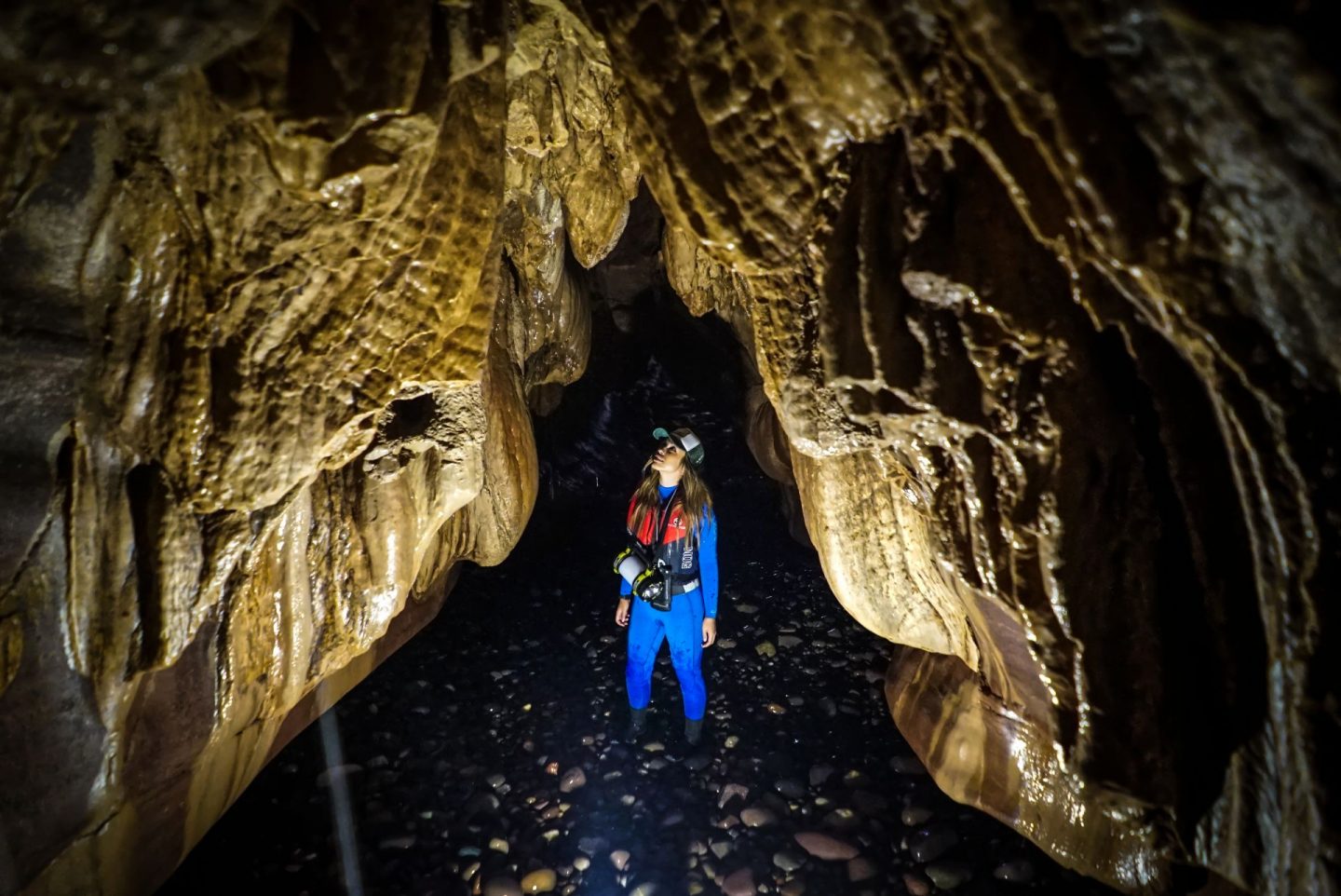 16. What are your three favourite outdoor brands?
The North Face. I have a few of their jackets, but my thermoball jacket is so good in summer for not overheating on slightly chilly days.
If it rains it dries very quickly. It's also great for keeping me warm in winter.
It's one of my favourite items.

BBCo Headwear. I love their hats and caps!

I don't have a third. It's a mix of different brands but i like those that offer sustainability with their products.
I like a good moisture-wicking top and quality waterproofing.
17. Are you happy with the selection of women's clothing in the outdoor community?
Sometimes, but in most cases not especially, I'm always happy when I do find something that I think is for me. I tend to prefer the range in the men's clothing.
18. Have you ever experienced sexism in the outdoor community?
To be fair in terms of my personal outdoors experience. I've never had anybody remark on what I do based on being a woman. Perhaps the odd inappropriate remark which would answer yes to your question. But that falls under the general category rather than the outdoors community.
Also, I may be asked.
You're not doing that on your own, are you?
I sometimes wonder, is it because I am on my own, or is it perhaps because I'm a woman? I understand the main reason they ask however is that they care. But I think what frustrates me most with that question is.. I wouldn't do it if it were something I couldn't do. I've never been afraid to think let's turn back or do this another day.
I imagine these situations might be more noticeable if I were trained in a specialist field. I think women have to work a lot harder to achieve the same respect in what's been for a long time, a predominantly male environment.
19. How did you keep yourself entertained during lockdown?
By watching your videos. Haha. I don't think I've seen anybody be so creative with a wheelie bin and inflatables. Your Instagram was so entertaining to watch. I took up running in the early hours of the morning at my local country park, I made foccacia art, my cooking has probably never been so good. Hmmmm. A challenging time for everybody.
20. If you had to pick between mountains and sea which would you pick and why?
So hard to choose as it depends on my mood!
But the mountains were what got my interest going with exploring around. There is a sense of achievement after being up one. So, at the moment, it's mountains.