"Adventure should be part of everyone's life. It is the whole difference between being fully alive and just existing." Holly Morris
I am so lucky to have an Instagram feed full of inspirational women, one of those amazing ladies being Carla and a woman I am in awe of. Honestely the amount of things you women juggle just leaves me speechless, I have no right to complain about being busy or not having enough time! You will love this interview, happy reading! You can find Carla on Instagram @summit__seekers and @carlai85. Don't forget to check out Carla's website www.summit-seekers.co.uk for some amazing adventures.
1. Can you tell me something about yourself?
Carla Imbrenda, 34. I practically live in the mountains and love all things mountains … hiking, biking, climbing, wikd swimming, scrambling…I'm happiest with my mini tribe or solo hiking if I am not guiding others through new adventures.
2. What is the first memory of an adventure you had? And why does it stand out?
Its not a first adventure but it is for sure the one that planted the seed of becoming more knowledgeable and aware that safety in the mountains doesn't just make it easier but you enjoy it more. I had recently moved to Wales (from Cornwall), was 22 years old and decided that I was going to go get lost for the day with Gabby my eldest who was at the time 3. We had never seen mountains before really so off we set in the car from Llangollen armed with Karrimore walking shoes, the compass/whistle that came free with these and no mobile phone. We found our way to the Ogwen Valley, what an epic view that was driving along the A5, the entire Snowodnia Mountain Range silhouetted for us. As they got closer I felt more at home, I remember that. Finally parking up in a layby that had a style in it and a sign that suggested this would be a walking route … so we climb over and off we go up a steep path of steps. We begin to follow a waterfall, its all very pleasant and awe-inspiring… 2 men with large rucksacks ahead of us quickly disappearing as Gabbys little legs don't move that fast. Suddenly the steps disappeared and the ground changed from beautiful crisp waterfall to boggy and muddy wetlands, it dawned on me we were very much alone and I spotted a heard of enormous cows in the not so distant horizon and I couldn't figure out how to back track. I now know we were somewhere to the right of Tryfan headed up towards the west face … not ideal at all! To avoid cows and bog we jumped from rock to rock until we came to the top of a steep crag where I then proceeded to descend with my nkw terrified 3 Yr old …we made it back to the car and for about a year after this she refused to come on solo hikes with me.
3. What are three things on your bucket list?
Haute Pyrenees Route (next year)
Alps (I havent been and I want to do it all)
Via Ferrata in the Dolomites (and trad climb there too)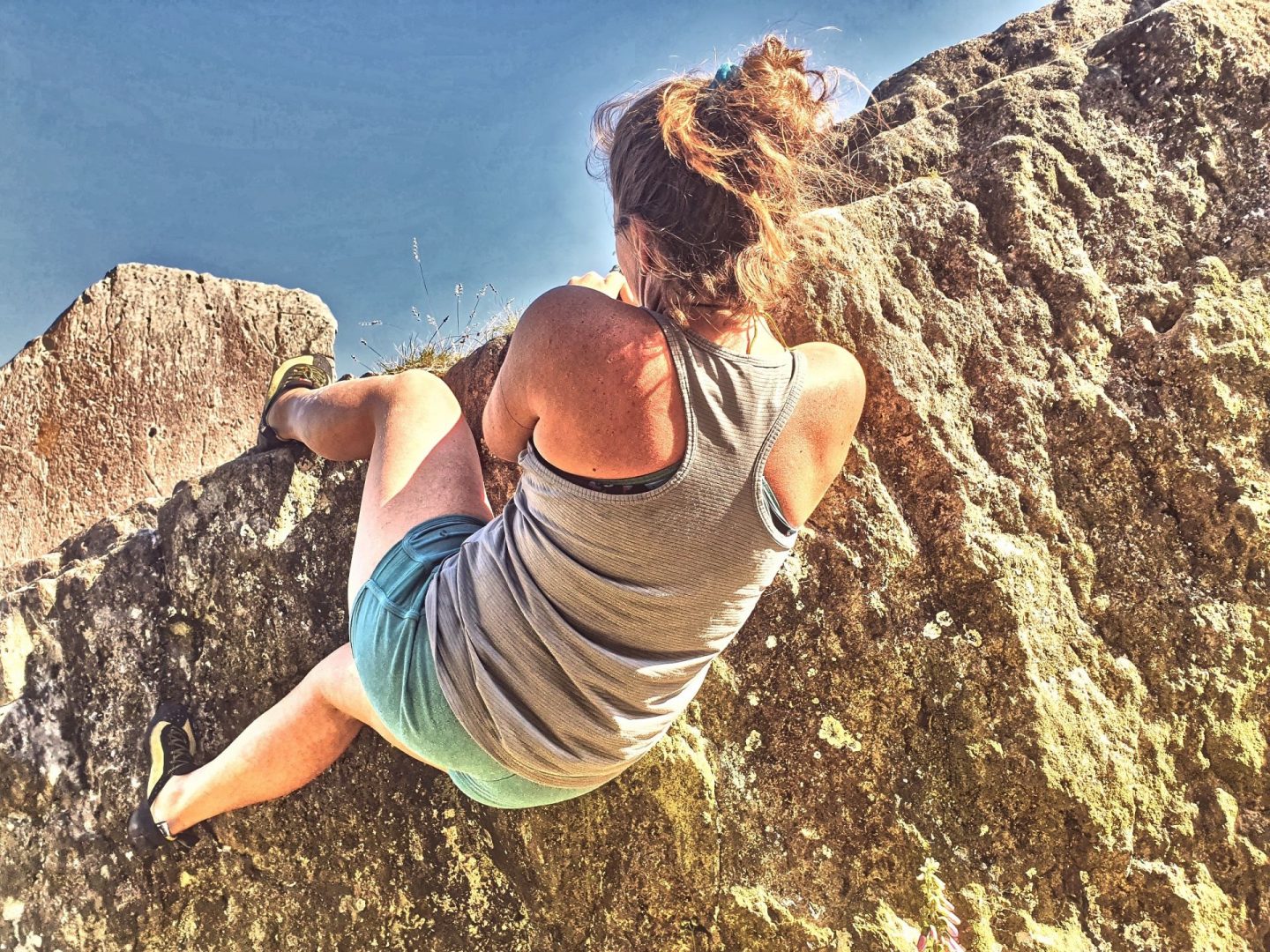 4. Are there any women that inspire your adventures or that you look to for inspiration?
So many, all of them. I find Jasmine Paris pretty incredible, to find the motivation and drive to complete and win by such a long shot while still incorporating mother duties is epic. I am also massively inspired by my sisters who have both faced some epic life altering situations and still retained their awesomeness and all my female friends. We are all pretty ace in our own way.
5. What piece of advice would you give your younger self?
Don't sweat the small stuff, less arrogance and more ears and choose your people carefully.
6. What advice would you give someone who is just starting their outdoor journey?
Get involved with group hikes you meet an array of people on these events and some are highly experienced and/or qualified with a wealth of knowledge that their own passion for the outdoors means they are happy to share. Say yes to as much as you can!
7. What is the hardest adventure/hike you have done and why?
Welsh 3000 with my slightly injured friend. I soko'd it the year before and although that was hard I did it in a really good time … doing it slowly is pretty brutal but she was amazing and determined and injured but kept going and we helped each other.
8. What is your favourite thing about the outdoor community?
The amount of adventures available to join in on. The awesome experiences I would not have had and the endless suggestions of places to go.
9. Is there anything you would change about the outdoor community?
I would like to see more diversity within the outdoor industry such as instructors and guides. I think we still have a long way to go regarding environment and we need to start coming up with solutions for the recurring issues of parkind and over crowding the small surrounding communities.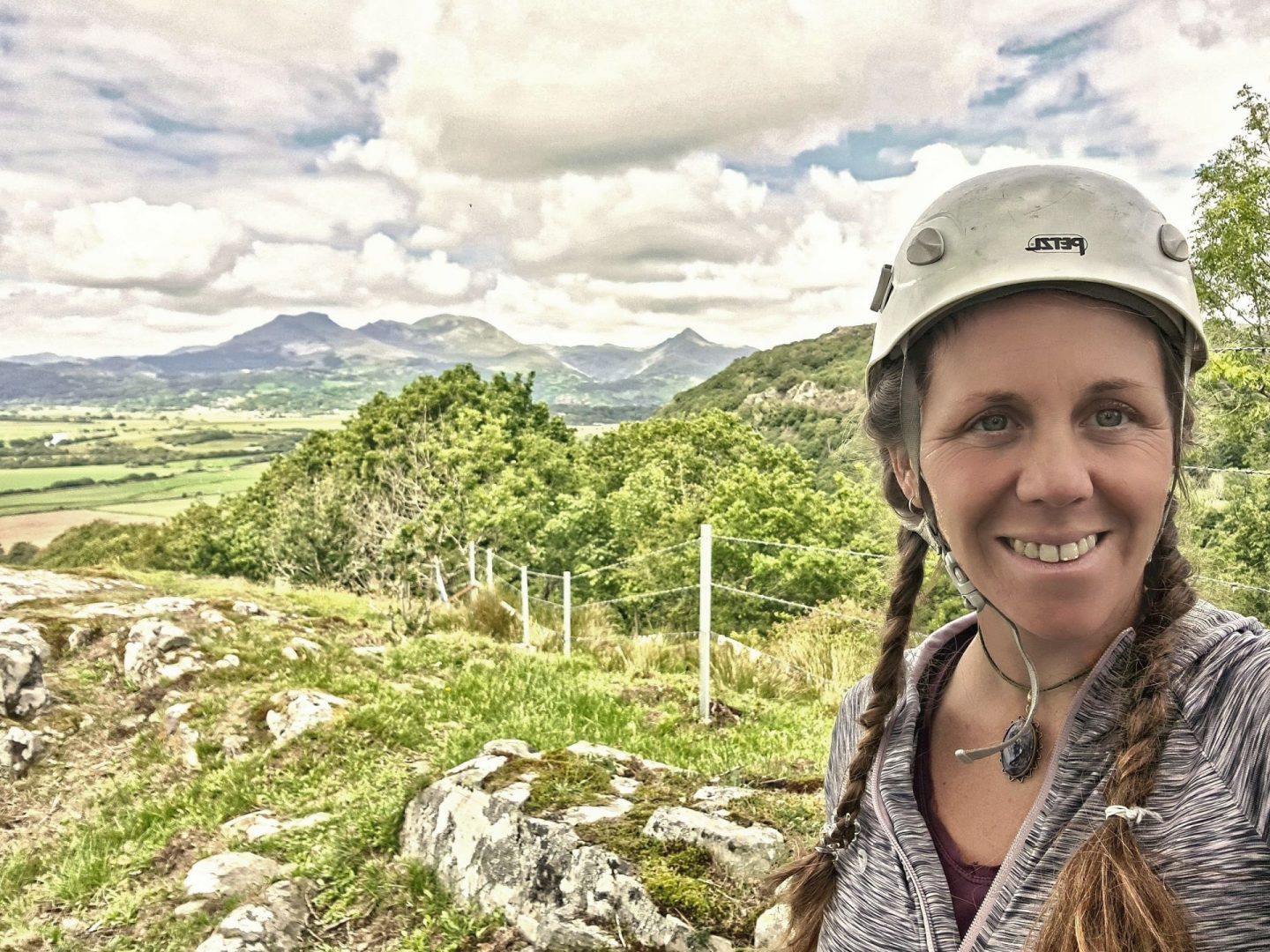 10. Is there a sport/adventure pursuit you would like to try? If yes what's stopping you?
Ice climbing and skiing – time and money 🙂
11. Has the outdoors impacted your mental health?
I got into the outdoors because of my mental health. I've always been active and enjoyed being outside but following the most horrendous ordeal and depression after a long drawn out situation with my youngest daughters dad drove me to get outside. A little wildly and desperately at first but eventually I got my shit together and began to structure myself and my adventures. Training for the Welsh3k in 2018 really helped and from there to become an ML.
12. What does a typical adventure day look like for you?
I don't have a typical adventure day but I would say I often like to incorporate 2 or 3 things on my solo days out …so I might bike to a spot, scramble up some rock hike to the summit and try and find a wild dip somewhere.
13. What three things do you always carry on your adventures?
Snacks, rehydrated water and my headphones (music).
14. Tell us about your family & how do you find balance?
I drag the poor buggers with me and get them involved. Or Gabby my eldest (now 16) and I trade off free time.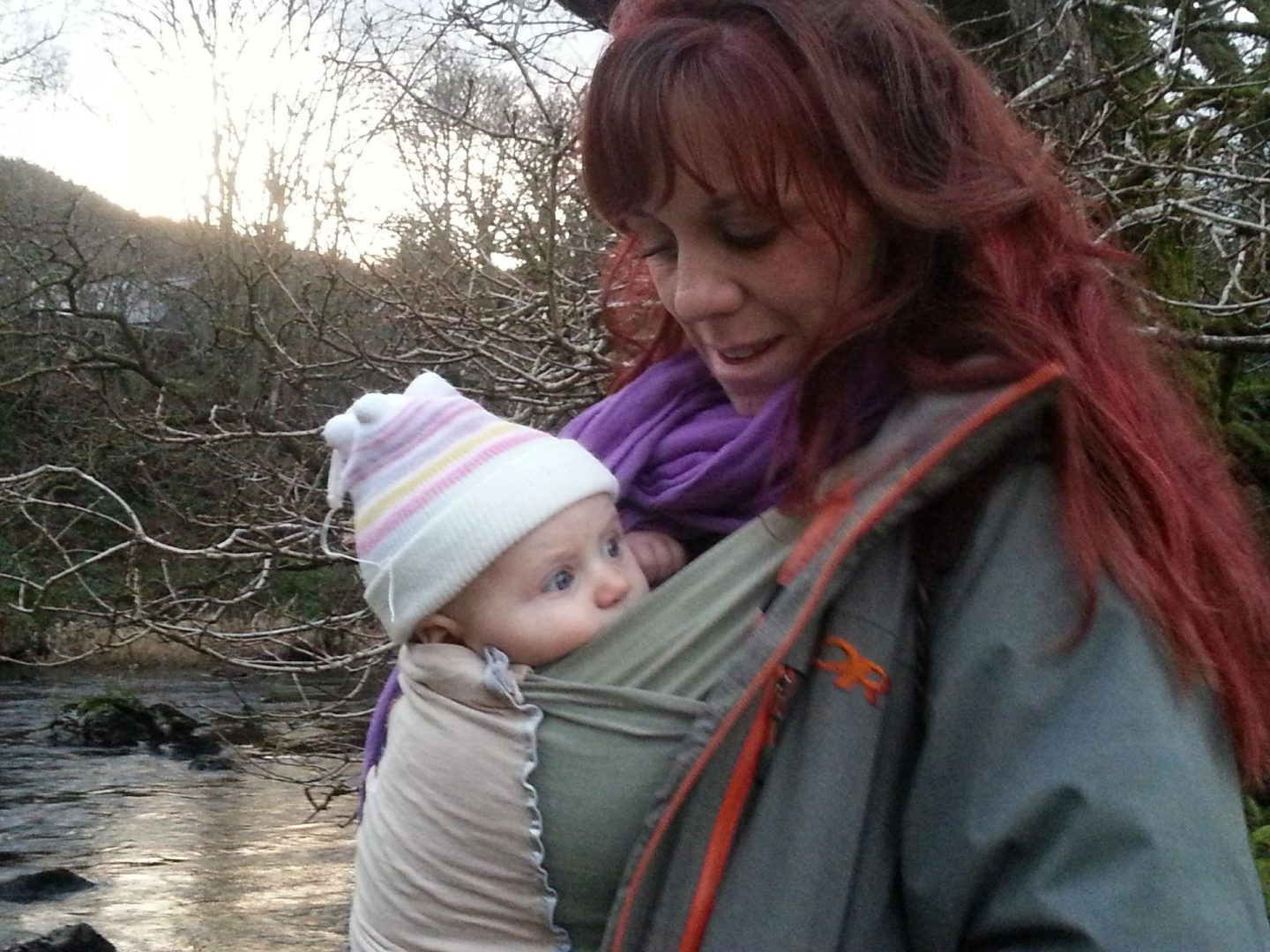 15. Can you tell us about being a mountain leader? What got you started?
The desperate need to find a freedom from the feeling I had nothing worth living for that drove me to the mountains. This in turn made me drag the tribe which in turn highlighted the need for safety in the environment … this followed naturally to the course and my passion for sharing what saved me with other people.
16. I really want to try outdoor climbing, what advice would you have for me?
Get the basic kit helmet, harness, shoes and belay device. research instructors and find someone who you feel fits what you want to do and book a day course. The beauty about the outdoors is its mainly free in this country and anyone can access it but choosing to honour someone's time and effort to gain skills and qualifications in a certain field not only supports the industry and individual but also means you will get more out of it than someone who is jist sharing their own knowledge. Plus its easy to pick up bad habits from self taught folk. once you have had an intro into something then you can take that knowledge and with friends or volunteers go and enjoy developing the skills with a good solid foundation. Look for MIA instructor's…the levels they have to achieve to qualify means that it is impossible for them not to know their stuff.
17. What are your top three favourite outdoor brands?
Mountain Hardware
Third Rock
Black Diamond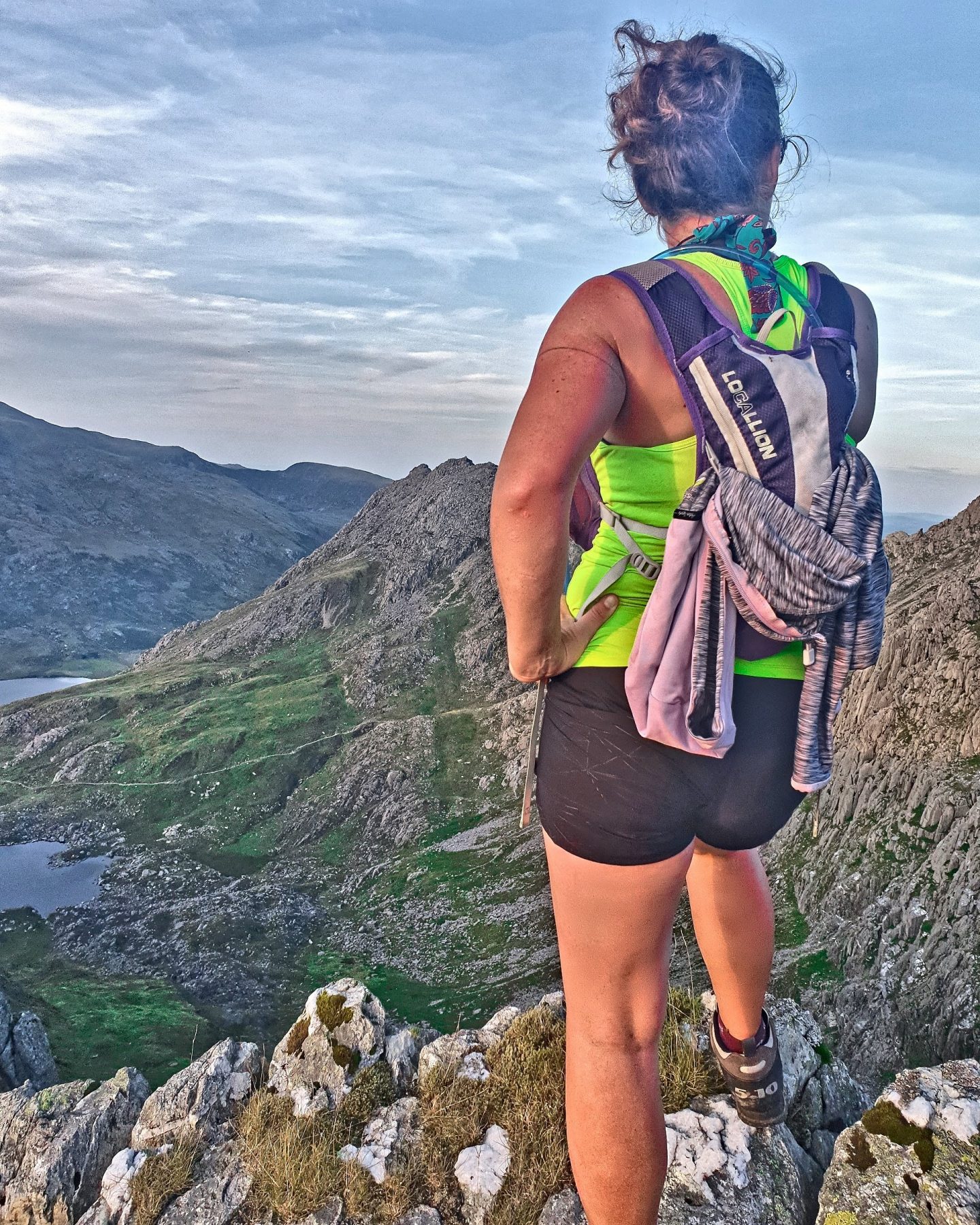 18. Are you happy with their selection of women's clothing?
For the most yes
19. How did you find lockdown? Did you discover new ways to have adventures?
I enjoyed a lot of the same adventures from different more interesting routes and staying lower than usual discovered some lovely local spots which will help me advise guests who come to stay in the area
20. Will your adventures changes after Covid-19?
No, I will still be a mountain mad woman haha!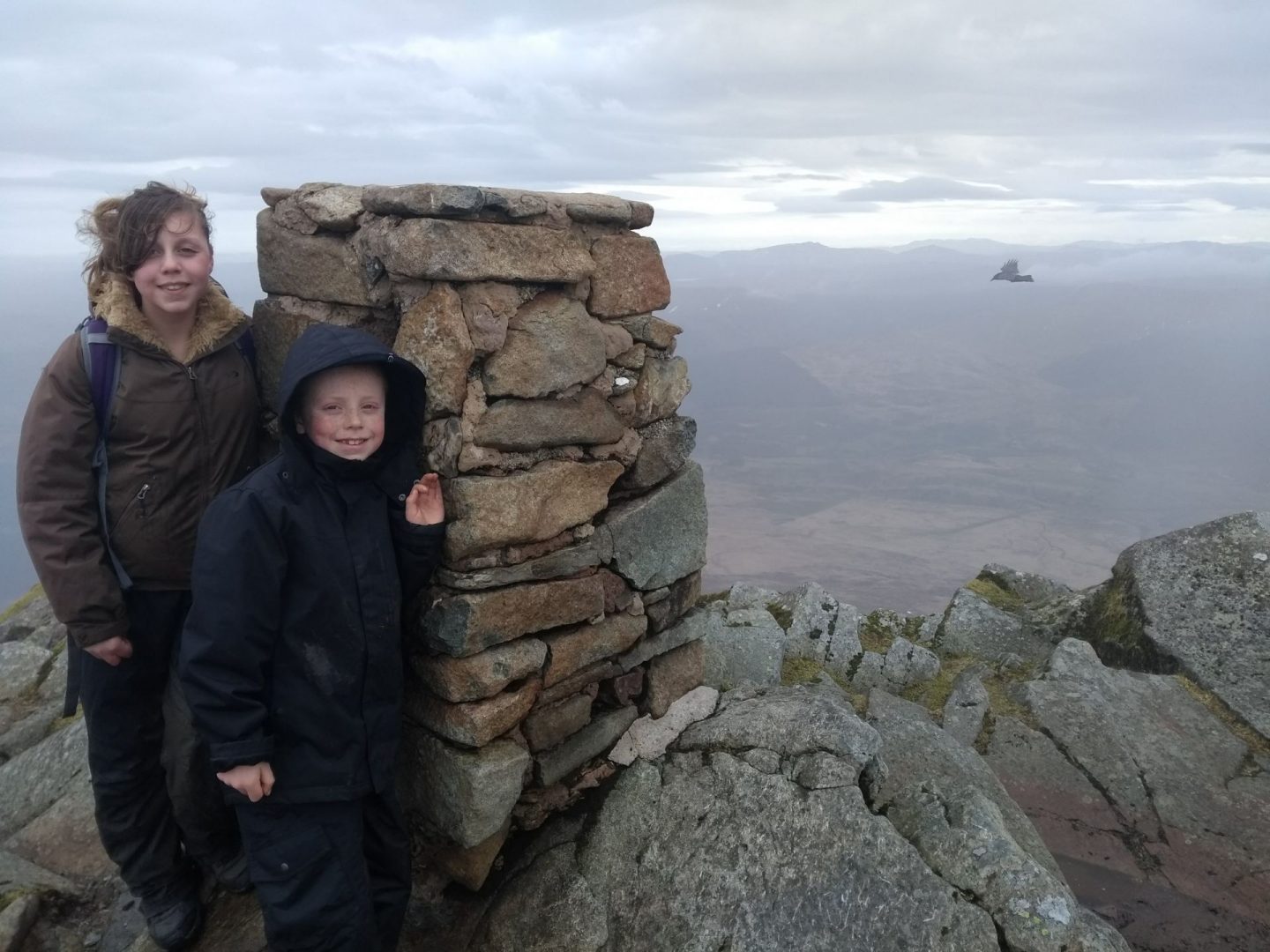 .
.