"Wild woman are an unexplainable spark of life. They ooze freedom and seek awareness, they belong to nobody but themselves yet give a piece of who they are to everyone they meet.
If you have met one, hold on to her, she'll allow you into her chaos but she'll also show you her magic."
― Nikki Rowe
I am so proud to call Lisa a new friend of mine. She has a smile that can light up a mountain. She is beautiful, funny and runs her own business a true strong and inspirational woman. You can find Lisa on Instagram @happyjustwandering
1. Can you tell me something about yourself?
Lisa, 33, Hiking | Scrambling | Paddle Boarding/Suppin'
2. What is the first memory of an adventure you had? And why does it stand out?
My Dad took me on lots of walks as a kid. Many of the same paths and routes his own Dad had took him on. And the very first adventure was coming down a hill, following my Dad, and then suddenly I was gone. Lost to the bracken. It had slowly been creeping up and the next thing it was past my shoulders and up far past my head. Thing is, to my Dad I was lost. While I was loving life, exploring a completely new world. That bracken was a jungle to me. And I was intent on making an adventure.
My Dad did find me, FYI.
3. What are three things on your bucket list?
I achieved one of my bucket list dreams last year. I have three top things I want to experience. For my mum.
My mum passed away unexpectedly in my late 20s. There were three things she always wanted to do/see (1) The Grand Canyon (2) The Northern Lights (3) The Lost City of Petra, Jordan. I made a promise to myself that if she couldn't get to see them, I would.
Last year I did the hiking trail to Petra – approaching it from the back (instead of the crazy tourist route in). It meant climbing in 42C heat but the moment you see the Monastery coming out of the rock, was what I feel can appropriately be called epic. I shed more than a few tears exploring this beautiful place – which I may have never seem, if it wasn't for my mum.
4. Are there any women that inspire your adventures or that you look to for inspiration? 
My mum remains one of my biggest inspirations for adventures. My mum encouraged me to do a intercultural exchange programme when I was a teenager. Even though we were super close, she'd won a scholarship for an exchange programme when she was 16 to live and go to school in the USA for a year. This was a truly empowering experience for her and she wanted me to have the same. So I did. Although I lived in Brazil. And it remains a defining life experience for me. My love of community, confidence to travel and adventure all stems from that beautiful country.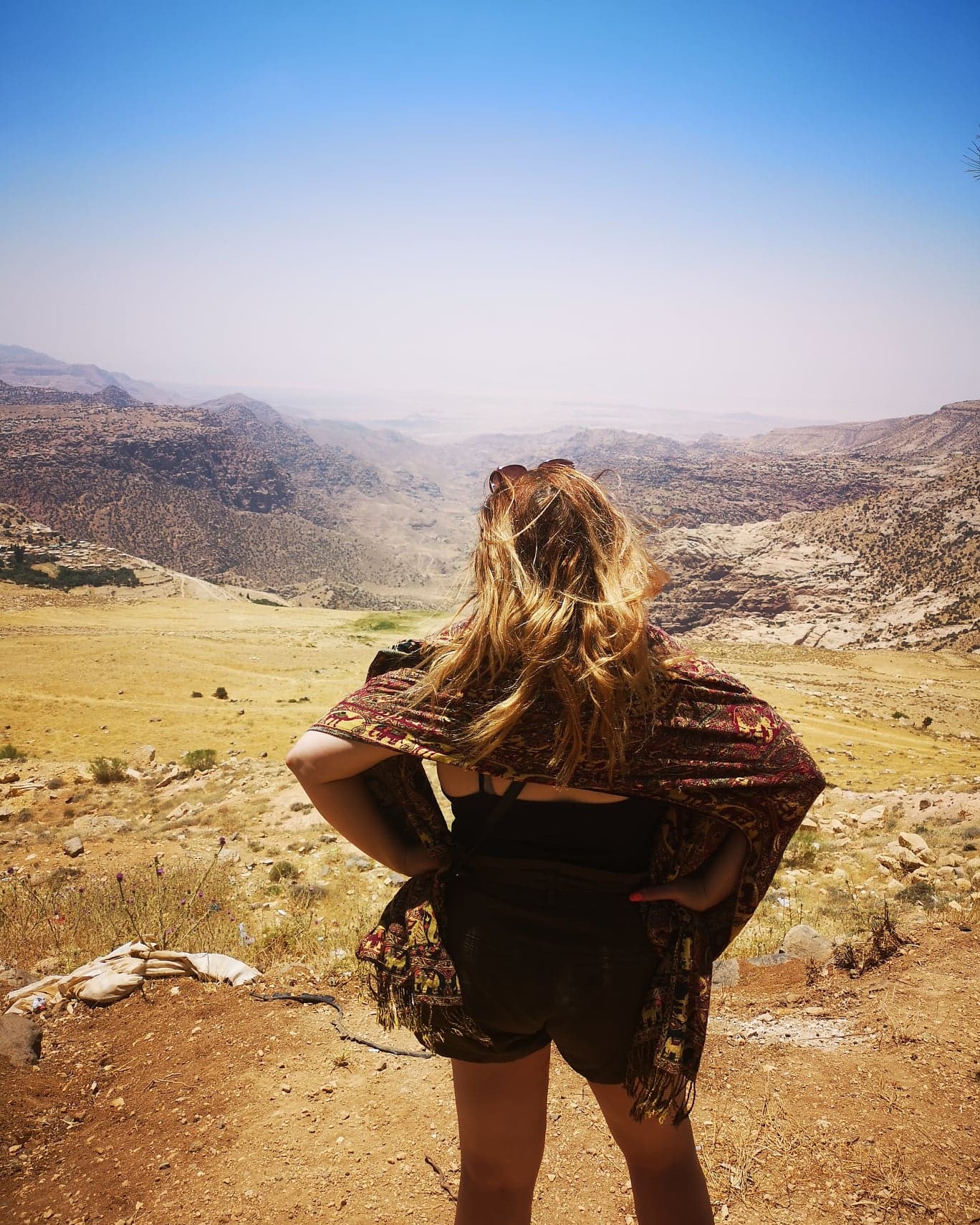 5. What piece of advice would you give your younger self? 
Just enjoy the journey instead of focussing on the destination. Oh, and start saving for a campervan sooner.
6. What advice would you give someone who is just starting their outdoor journey? 
I got in a real funk with the outdoors. Especially when I didn't feel as fit as friends. And there really isn't much fun in feeling like a tag-a-long who is keeping everyone else from enjoying their adventure. If you ask my friends, for the longest time, I would always stipulate before any holiday/day out that I'd come on the condition there were no hills. "Lisa doesn't do hills". Thing is this is more than likely in your own head. Everyone who loves the outdoors, is passionate about sharing it. So, don't worry about stopping when you need to. Second, just do it – even by yourself. Find low-level routes, with good paths, and just enjoy being out without worrying about time or pace. You won't look back!
7. What is the hardest adventure/hike you have done and why?
For 4 years I organised a 23-mile charity walk as part of my job. Each year I was unfit for it. Particularly the first year. I couldn't even bend my legs to get into the car after it was over. But I also still loved the experience. I met so many people, who believed in what we as a charity, were trying to achieve. And that cause kept all of us going – in some often really horrific weather conditions.
8. What is your favourite thing about the outdoor community?  
There's simply not one thing I love about the outdoor community. But personally, I've benefitted from just the support of so many people keen to share their routes and encourage as many people to love it just as much as they do. They passion also means they are also super protective of their playground and do so much in raising awareness about making sure it stays the beautiful, natural place it's supposed to be.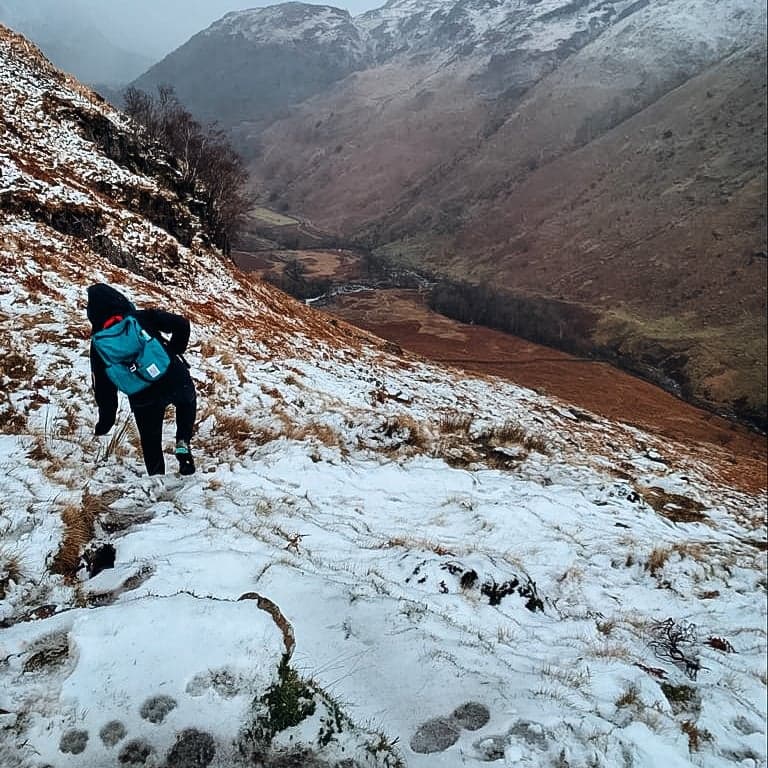 9. Is there anything you would change about the outdoor community? 
Over the last few years, I've become aware of the struggles for many of the BAME communities in accessing the outdoors. And it's been terrific seeing the growth of so many initiatives such as Black Girls Hike and Kit Collective in remedying this. I am hoping that this is only the start in creating even more inertia in supporting diversity within the outdoors community.
10. Is there a sport/adventure pursuit you would like to try? If yes what's stopping you? 
Rock Climbing is something I've only ever tried a couple of times on an indoor wall. I'd really love for this to be the next adventure for me to tackle. As I love a good scramble. But I really want to understand the technical side much more.
11. Has the outdoors impacted your mental health?
'Nature is cheaper than therapy' they say. And for me, Hiking remains one of the biggest aids in helping me improve my mental health. I've suffered from Anxiety for almost as long as I can remember. Being out in the hills, concentrating on putting one foot in front of another and the feeling of absolute freedom is something that truly helps organise and calms my often-fraught mind.
Don't get me wrong I have a love/hate relationship with the uphill parts. But the confidence and success you feel at accomplishing the climb – even if you're not rewarded with a view – is something that can't help but trickle to other elements of your life.
12. What does a typical adventure day look like for you?
A typical adventure day starts early. Even earlier if there is a sunrise to catch. I like to block out a full day, even for small to medium walks, as there's more time then to go off and explore places you hadn't planned to as well – I am known for abandoning my car en-route to somewhere because I've spotted a pretty hill to climb. A good adventure day would include a scramble, a water spot to take a dip or paddle and a cracking view! If there's time for a sup after – all the better!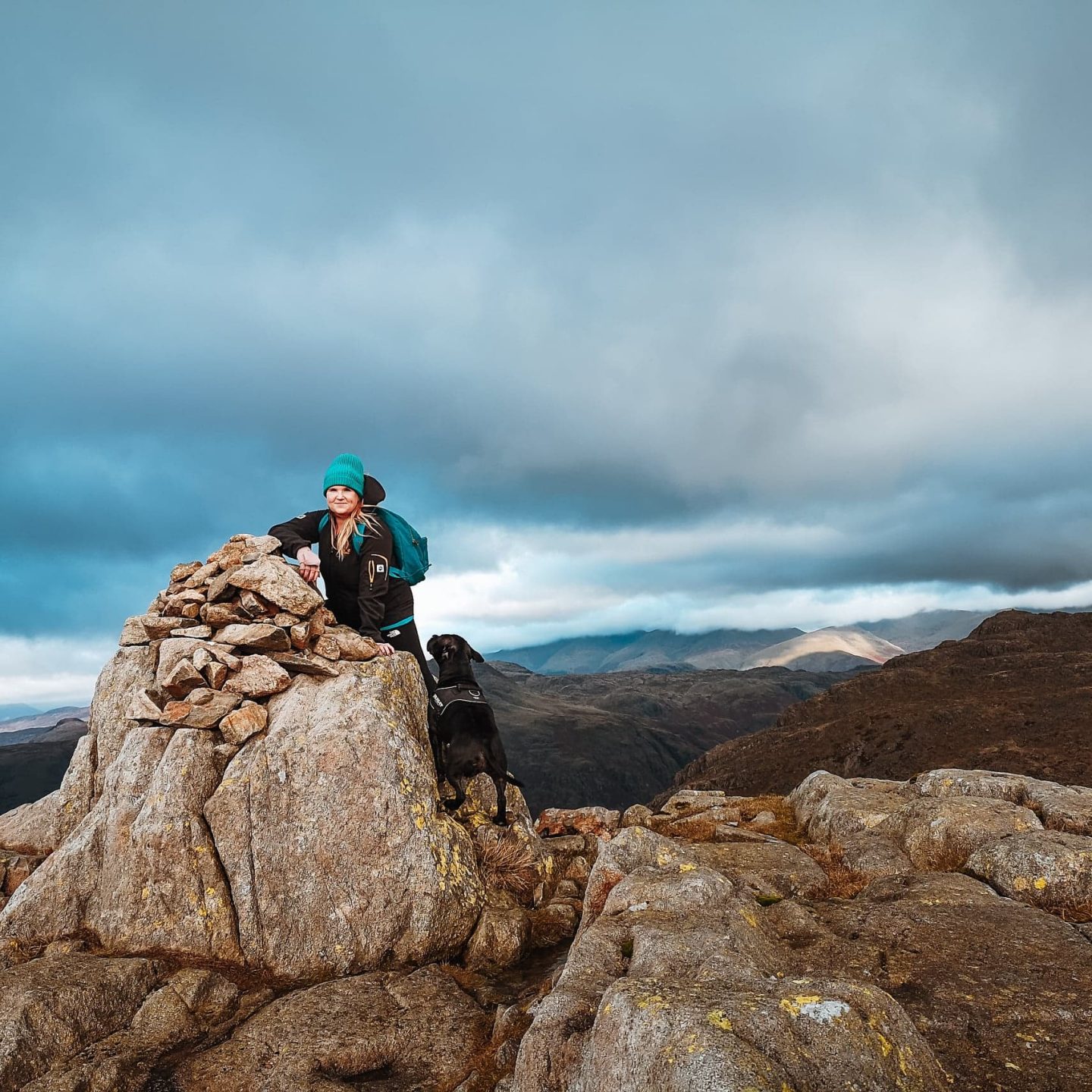 13. What is the one song you would pick to sum up your time outdoors? 
Possibly cause it's always on my playlist and I always belt it out – Go Your Own Way by Fleetwood Mac
14. What three things do you always carry on your adventures? 
Snacks – I usually carry something cake-like to celebrate at the Summit with.
Waterproofs.
My rescue dog, Jake.
15. What is your favourite snack while on adventures.? 
CAKE!
16. What are your top three favourite outdoor brands?
ACAI
JACK WOLFSKIN
Topo Designs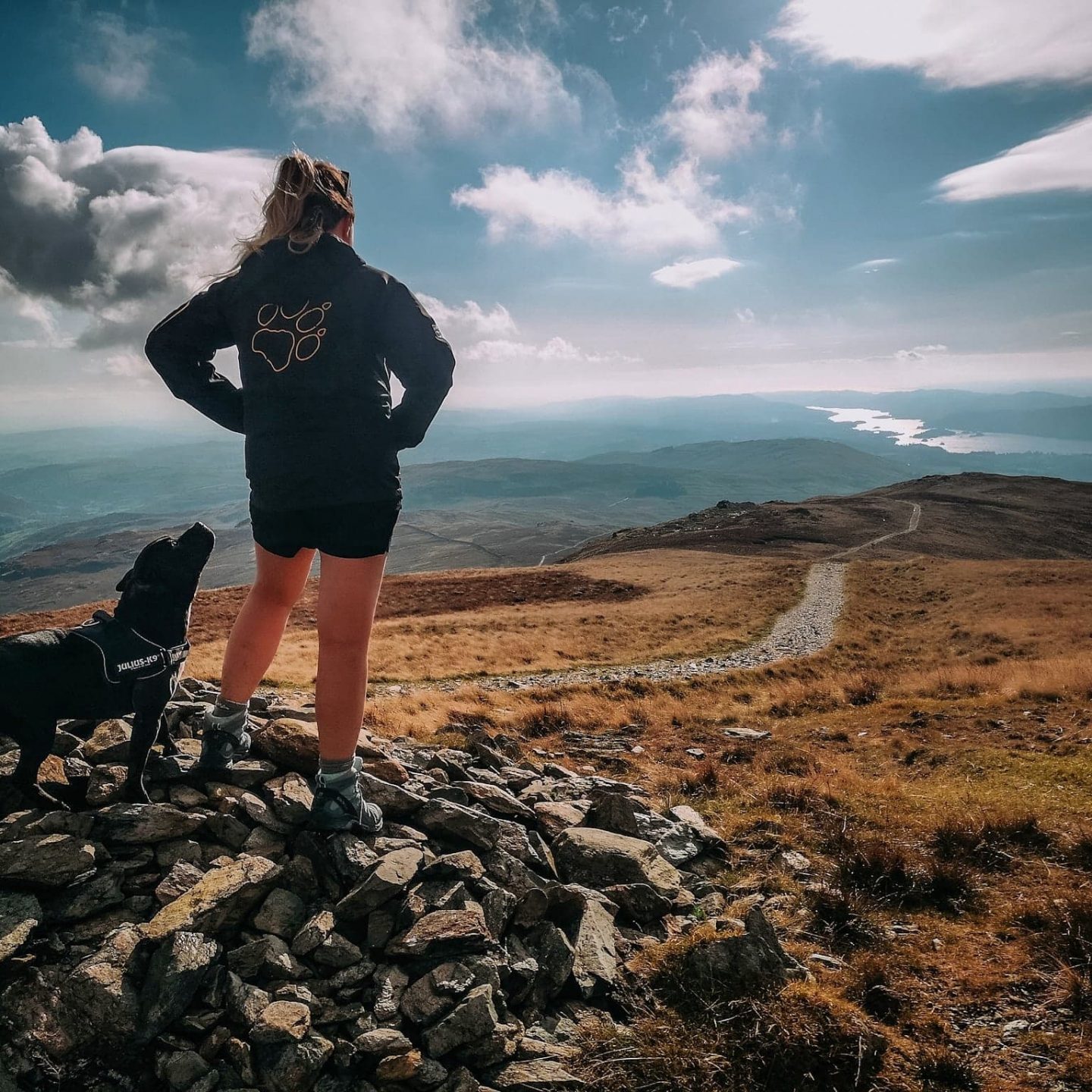 17. Are you happy with their selection of women's clothing?
ACAI do but I am not happy that generally there are limited clothes for plus-size hikers within outdoor clothing brands – particularly those aimed at women. Hikers come in all shapes and sizes. And I follow and continually to be inspired by many plus-sized females absolutely killing it on trails worldwide.
18. How did you find lockdown? Did you discover new ways to have adventures?
Lockdown was tough. For someone incredibly social it was odd. I also had lots of adventures planned that I started to pine for. Being so close to the Lake District yet not allowed to visit was tough personally – especially as I use it as a way to support my mental health – something that took a bit of battering during lockdown.
However, I did find new ways of having adventures. I planned city hikes. Hikes that got me out of the city, seeking out new places I've never visited before. Which meant I also got to appreciate Bluebell Season after all.
19. Will your adventures changes after Covid-19?
The biggest thing that will change is the fact that I have an even greater amount of gratitude and appreciation for the outdoors and everything it personally gives me.