"Adventure should be part of everyone's life. It is the whole difference between being fully alive and just existing." ― Holly Morris
When it comes to having it all Laura is the woman to turn to for inspiration. Spending time between home, boyfriends and her camper van, life really is an adventure every day (I am kinda jealous). You can find Laura on Instagram @lauraoutdoors
1. Can you tell me something about yourself?
I'm Laura and I'm a 30-year-old freelance graphic designer and all-round mountain girl based in North Wales. I'd been brought up in the mountains by my parents, my Dad in particular, who is an avid mountain climber both in the UK and abroad. I drive a campervan that I use to go on epic mountain adventures, but it also doubles-up as my mobile office!
2. What is the first memory of an adventure you had? And why does it stand out?
Dad taking me climbing in Snowdonia in the 1990's with just a rope tied around my waist (!!). I must have been about five years old and loved every minute.
3. What are three things on your bucket list?
I would love to climb some of the Seven Summits (the highest summits on each continent).
I'm also hoping to trek the Cape Wrath Trail in Scotland next year.
Seeing the Northern Lights would be amazing.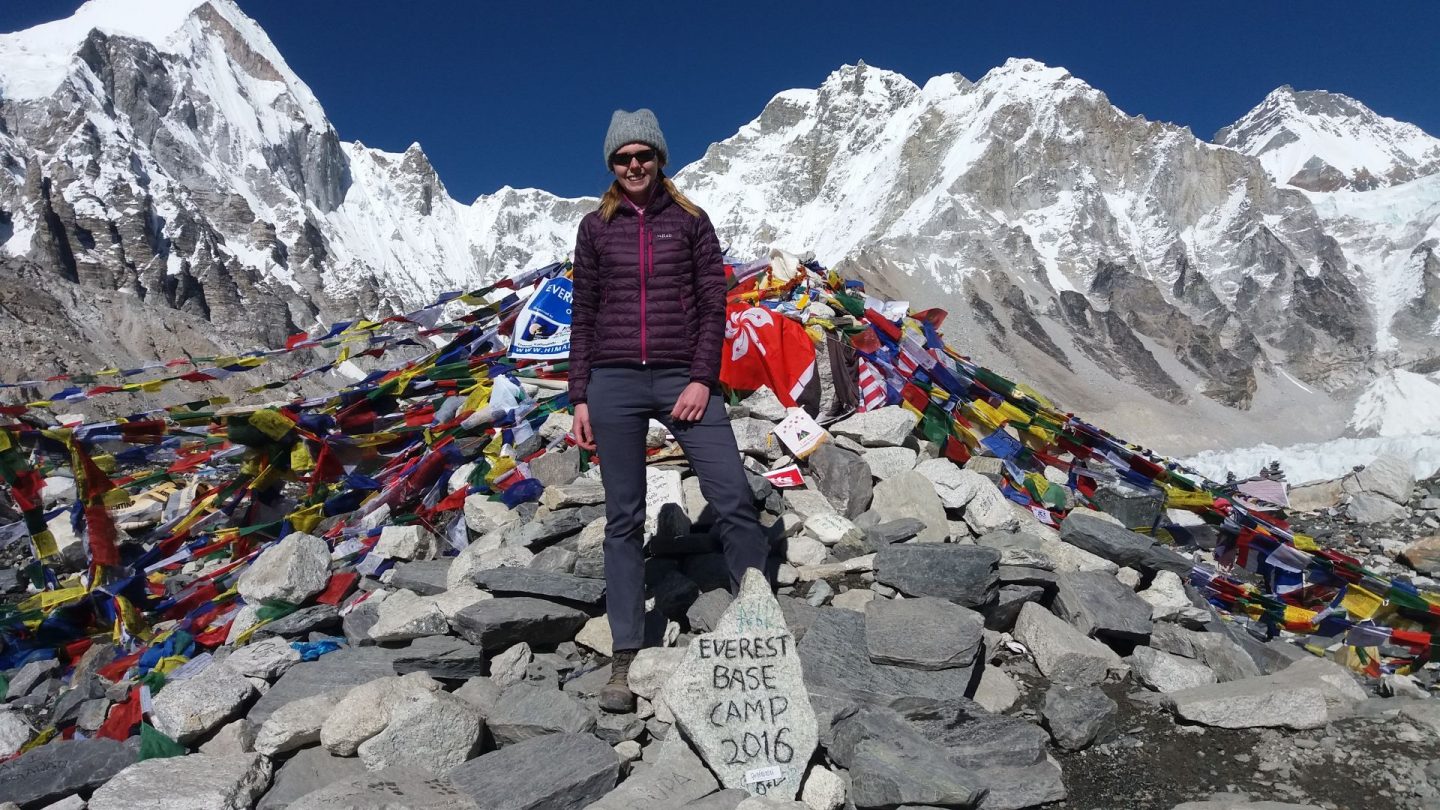 4. Are there any women that inspire your adventures or that you look to for inspiration?
I recently came across the ultra runner Beth Pascall – she proves that gender is no obstacle when it comes to being the fastest or the strongest!
5. What piece of advice would you give your younger self?
I remember posting a Facebook status almost 10 years ago that said something along the lines of "I've found what I want to do!! I'll become a freelance designer, travel the world and work from my laptop wherever I want!". Shortly after that status I got sucked into the corporate world and worked hard at desk jobs for ten years, rather than thinking about what I really wanted to do.
So, I'd tell my younger self to follow my dreams more.
6. What advice would you give someone who is just starting their outdoor journey?
If something is overwhelming or too much of a challenge, don't worry, try again another day or try something easier. The main thing is to just do what you enjoy, and if you don't enjoy it, don't do it! Also, taking a beginners navigation course would be a good move as you will learn how to read a map and navigate using a compass.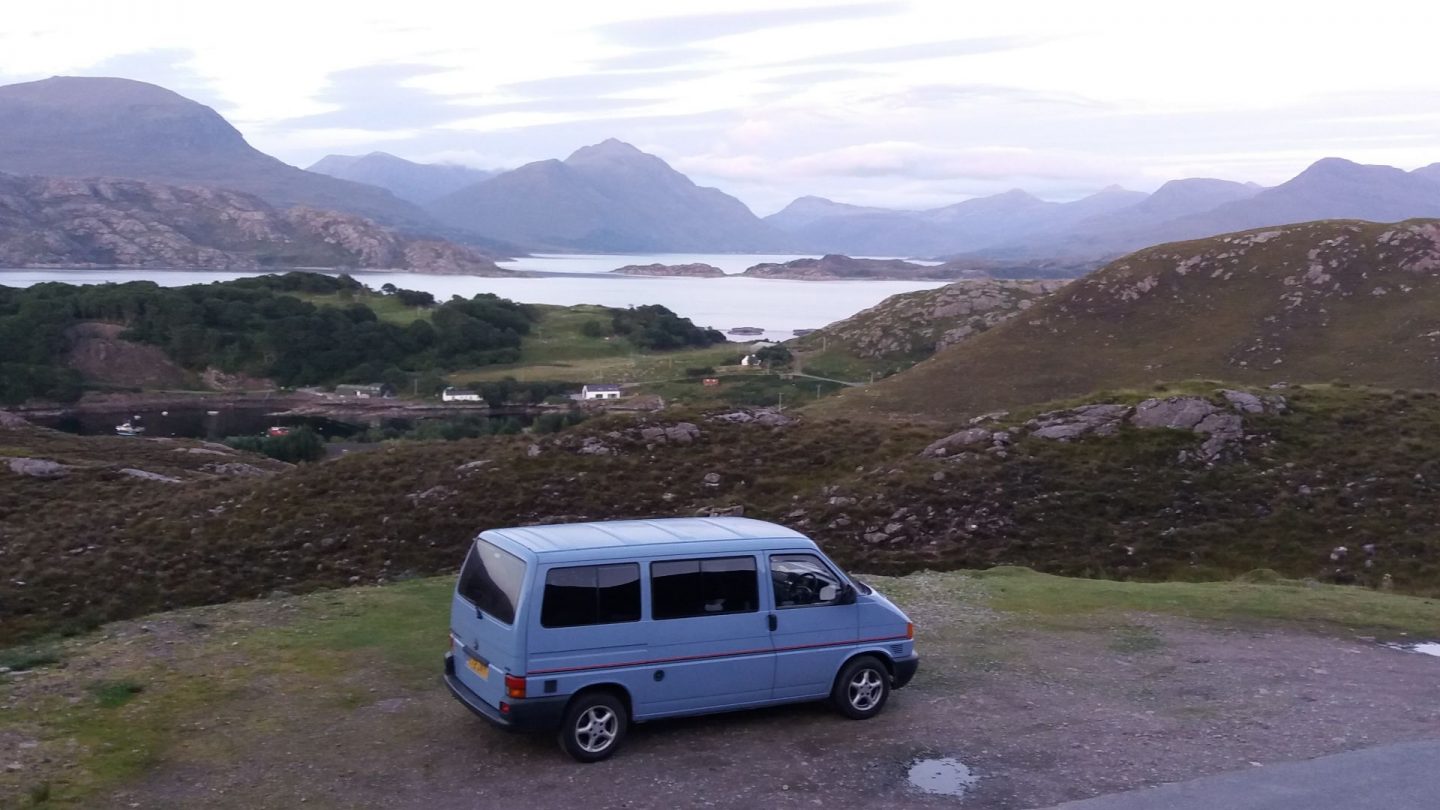 7. What is the hardest adventure/hike you have done and why?
Climbing Mount Toubkal (4167 m) in Morocco – I was exhausted due to the altitude but the achievement was incredible! Scrambling the Snowdon Horseshoe (Crib Goch, Snowdon and Y Lliwedd) in winter conditions was also a big challenge for me both mentally and physically.
8. What is your favourite thing about the outdoor community?
How friendly everybody is. I'm a quiet person and can easily get left out in social situations, but there's always a friendly face willing to come and introduce themselves!
9. Is there anything you would change about the outdoor community?
I would like to see more female mountaineering / walking groups.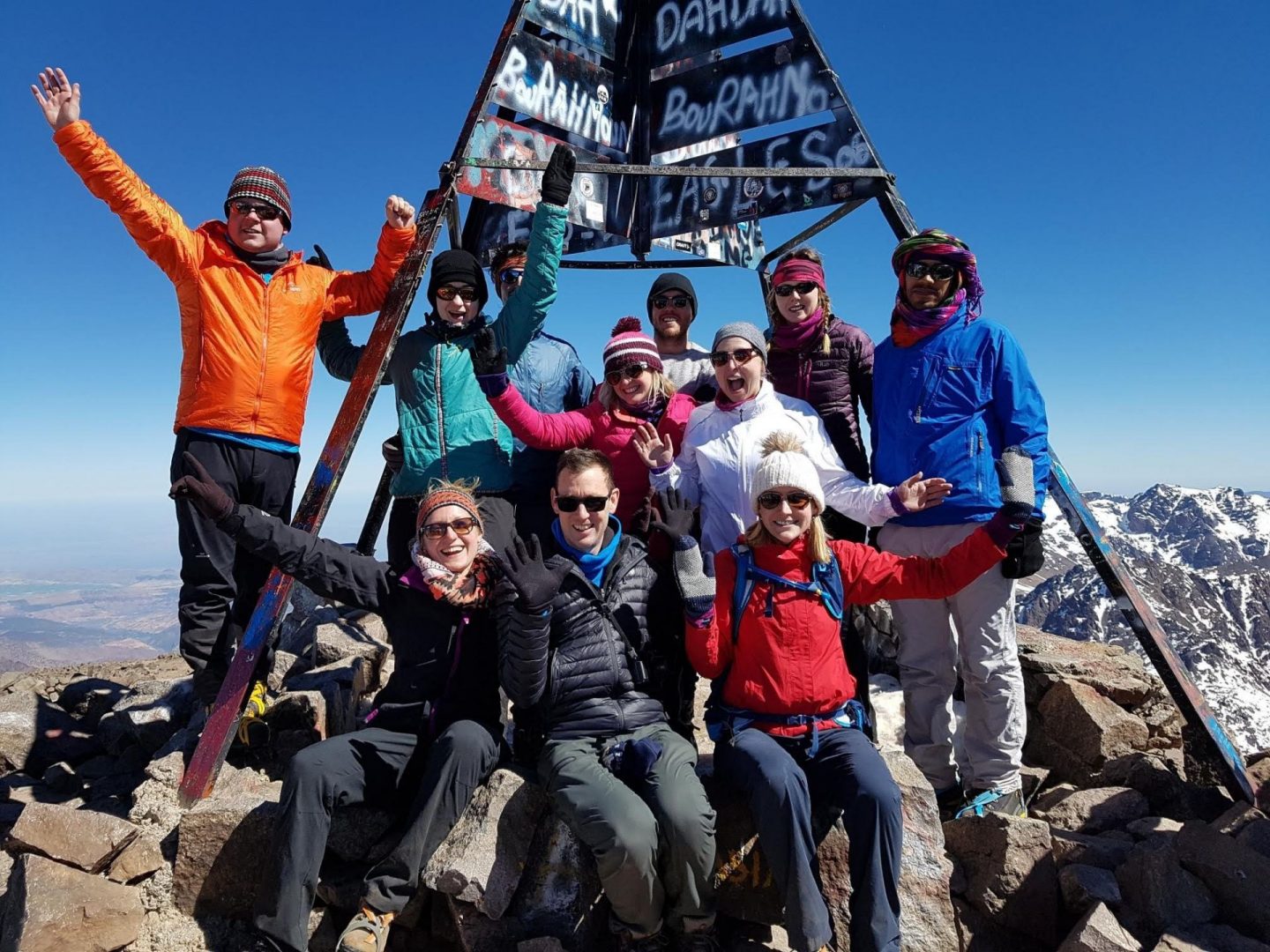 10. Is there a sport/adventure pursuit you would like to try? If yes what's stopping you?
Skiing!! I took three lessons on a dry ski slope before the lockdown, and I'm feeling apprehensive about giving it another try but I really should give it a proper go again!
11. Has the outdoors impacted your mental health?
Yes – the best thing about the outdoors is that it clears your mind. When I'm outdoors I'm too busy admiring the views, paying attention to the route or thinking about what treats I've packed for lunch to worry about anything else!
12. What does a typical adventure day look like for you?
I hate getting up early, so normally I would be waking up in my van without an alarm. I'd make coffee and peanut butter on toast, pack my rucksack, get my dog Skye ready, and head out on a mountain adventure. The best days always end with a BBQ and a glass of wine in a cup!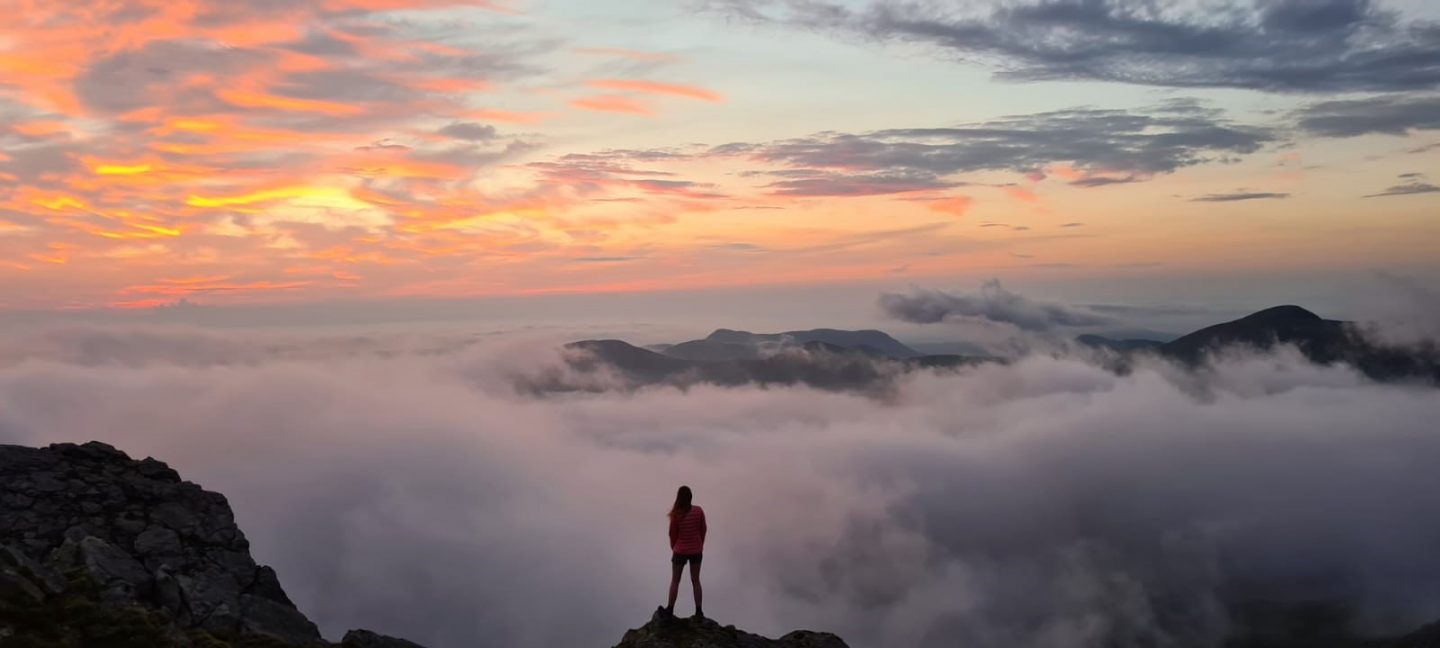 13. What is your favourite hike/outdoor memory and why?
Climbing Suilven, an iconic Scottish mountain, with Skye in 2016. It had been a dream of mine for a while so I couldn't keep the smile off my face for days.
14. You are a freelance graphic designer, can you tell us how you ended up in this career? Have you always been freelance?
I studied Graphic Design with Fine Art at Chester University and have worked in several different graphic design jobs since gaining over 10 years of experience in the field. I have always taken on freelance projects around work as I dreamed of working for myself one day, and so in January 2020 I made the decision to go part-time in work so that I could focus on my design business. Then the lockdown happened and I was put on furlough, which freed up a lot of my time to build my business. I took voluntary redundancy in July so now I'm fully freelance and have so much more freedom.
15. What advice do you have for someone wanting to go freelance?
Work, work, work! I managed my freelance design around a full-time job for a couple of years before I was in a position to leave my employment and go freelance. I would get home from a day in the office, have dinner, then sit down at my desk and work all evening. Then do the same the next day, and the next day. The only time I had a break was if I was seeing friends, family or my boyfriend. It's hard work but worth it!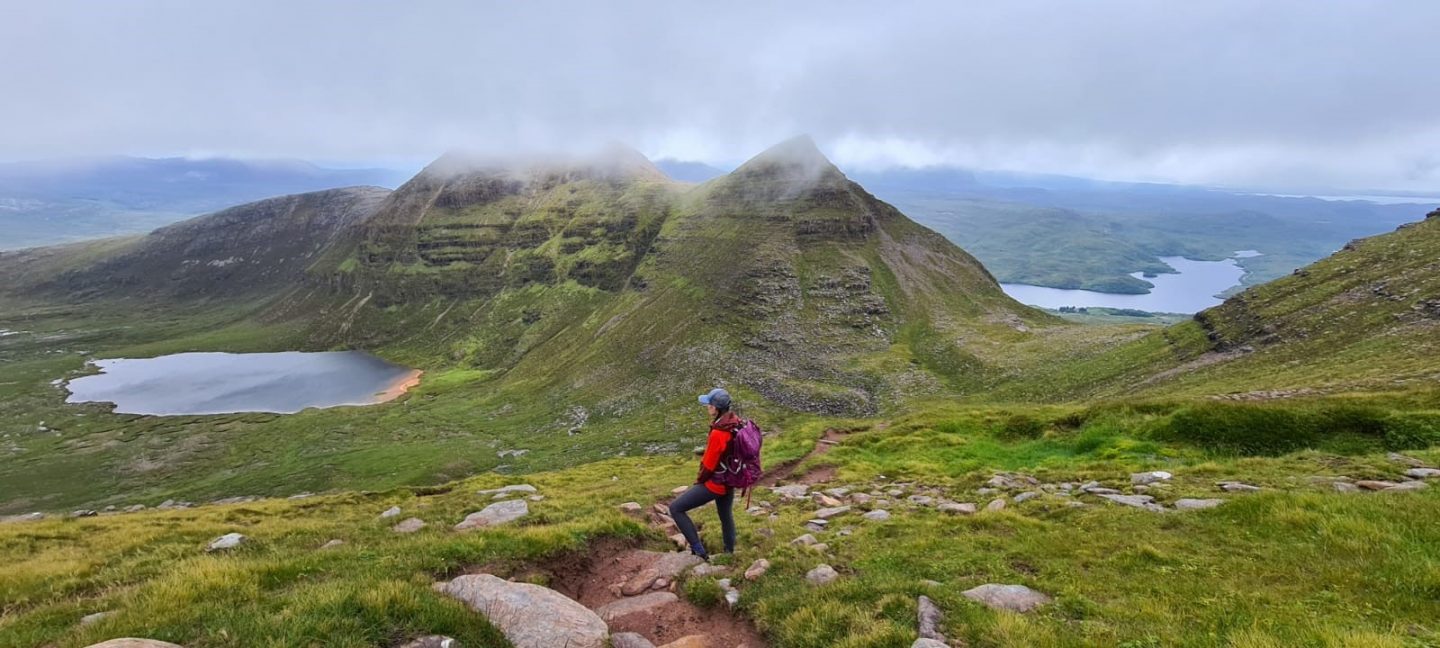 16. What are your three favourite outdoor brands?
Norrona – they're an awesome Norwegian brand that not everybody has heard of! I also like Patagonia and Rab.
17. Are you happy with the selection of women's clothing in the outdoor community?
I actually often wear men's outdoor clothes because there is more choice (I'm 5'10 and a size 10-12 so can get away with men's size small!). One of my pet hates is how women's trousers/shorts rarely have proper pockets!
18. Have you ever experienced sexism in the outdoor community?
Unfortunately, yes. Numerous times I've been out walking and have received intentionally patronising comments from male walkers asking if I knew where I was / where I was going.
It's sad to see that there are still people out there that think a woman can't get themselves to the top of a mountain alone.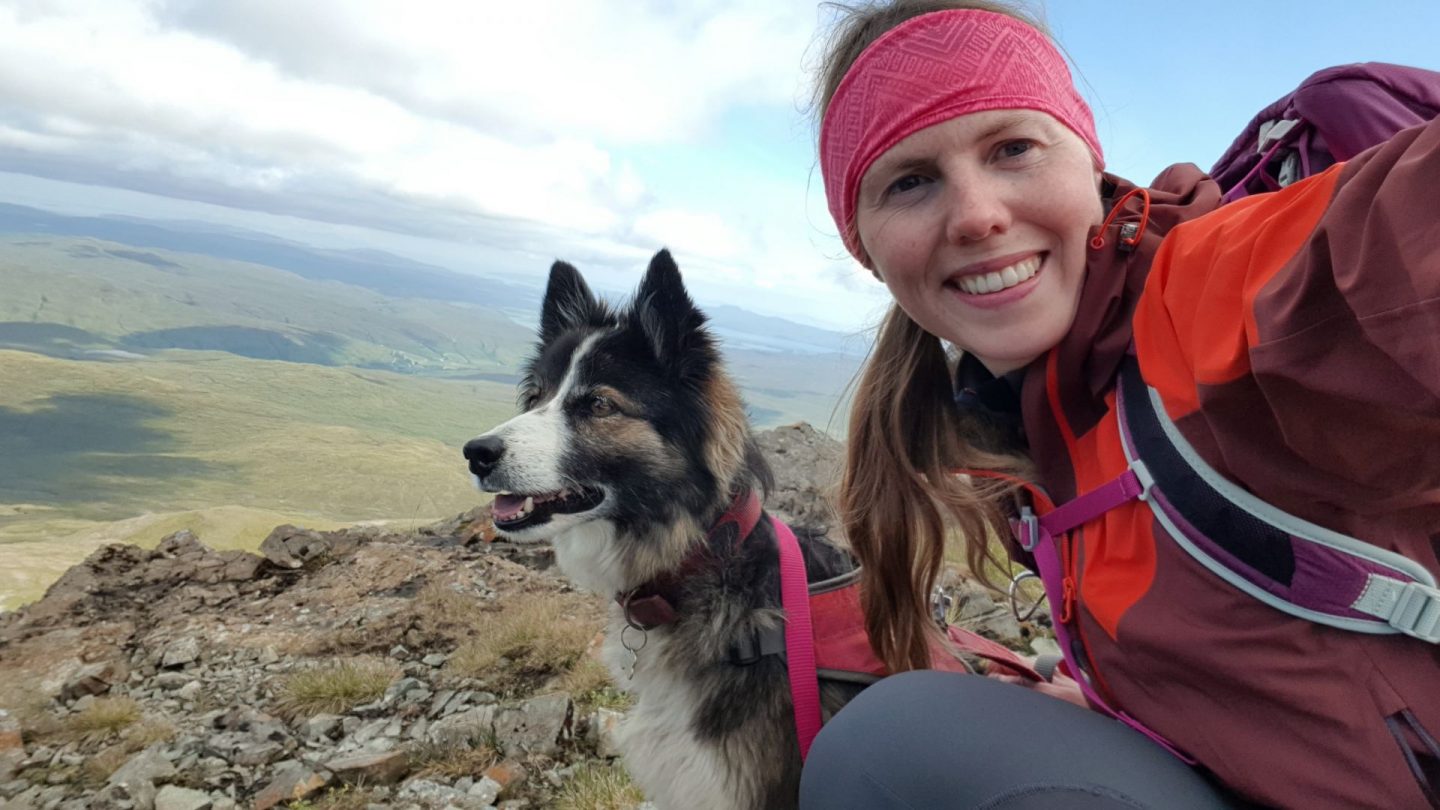 19. How did you keep yourself entertained during lockdown?
I worked on my freelance design business. The lockdown also forced me to take a break from working long days and made me realise what I really want from life, and that sitting at a desk all day and all night during the week wasn't it!
20. How do you find balance with being outdoors and being an adult?
I dropped the 'being an adult' bit as I wasn't very good at it!
I split my time between living at my parents / boyfriends house / campervan and get by on a small income. This is a decision I chose because it allows me the freedom to put my adventures first. Maybe one day I'll be a better adult and work full-time and buy a house, but It won't be any time soon!