"I love to see a young girl go out and grab the world by the lapels. Life's a bitch. You've got to go out and kick ass." Maya Angelou
Izzy is a little ball of sunshine, always smiling and super positive, I love seeing her on Instagram ♥️ You can find Izzy on Instagram @issyexploresoutdoors and she just starting to raise money for the British Lung Foundation Issy has a Just Giving Page go check it out and if you have any spare change please help her with her target.
1. Can you tell me something about yourself?
Hello! Thankyou so much Emma for asking me to feature on your amazing blog next to all of these inspirational women, I am really honoured! My name is Isobel but everyone calls me Issy, I am 28 (just!) and currently work as a teacher for Crisis with the ultimate aim to end homelessness. I previously worked as an ecologist (quite a career change!) and so I really love anything outside and won't say no to anything. The main things I love to do are running and hiking.
2. What is the first memory of an adventure you had? And why does it stand out?
I always remember playing outside because I was absolutely insect obsessed as a child (hence the ecology!) so I guess I was always exploring but my first real proper adventures I remember centred around the ocean. My Dad had a little speedboat and it was our thing to do together, a notable time being trying scuba diving when I was 11 and being able to swim with turtles for the first time (amazing if you get a chance to try!). This stands out because it was a turning point in my decision to study ecology at university and pursue scuba diving as a hobby; I recently lost my dad this year and always think of him when I am near the ocean.
3. What are three things on your bucket list?
Oh this is so hard, there are hundreds! Three things would be:
Diving with hammerhead sharks
Completing a marathon (I have Brighton marathon booked next year!)
Going island hopping around Scotland/completing the NC500.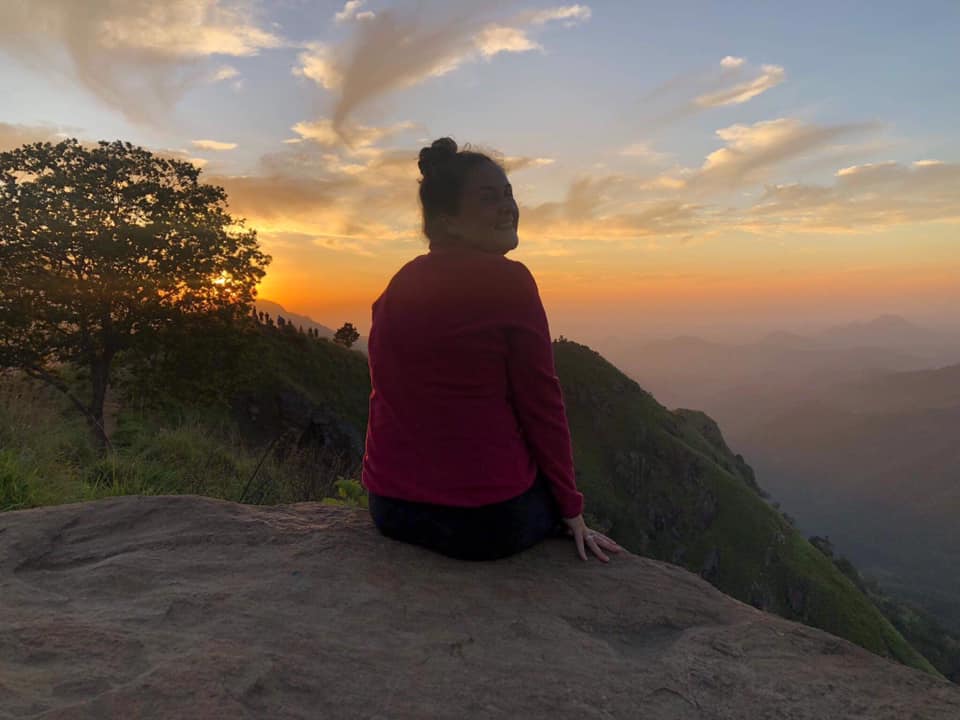 4. Are there any women that inspire your adventures or that you look to for inspiration?
My mum everytime; she has been a dedicated carer for years and now she has some time to think about herself. A lot of my adventures involve things she would like to do as well, and we are hoping to get a campervan next year to explore some more so I would definitely say she is an inspiration. I have also seen so many amazing women on Instagram that have also been so welcoming with places to go and top tips.
5. What piece of advice would you give your younger self?
To not let what you believe other people think about you hold you back from trying something and that it is never too late to start something new, it's actually really fun being a beginner! And literally no one looks at you when you are running outside so stop worrying about what jiggles, it really does not matter.
6. What advice would you give someone who is just starting their outdoor journey?
To just start! It doesn't matter if you aren't 'good' at it – whatever good is anyway?! Being outdoors is being outdoors and a walk to the park or a 3 min run is just as beneficial as going further if it makes you feel accomplished. Sometimes it can feel overwhelming to see people hiking mountains or marathon training but honestly just walking around a park is just as big of an achievement sometimes so just enjoy it, take it all in and everything will come in time. There is no rush! 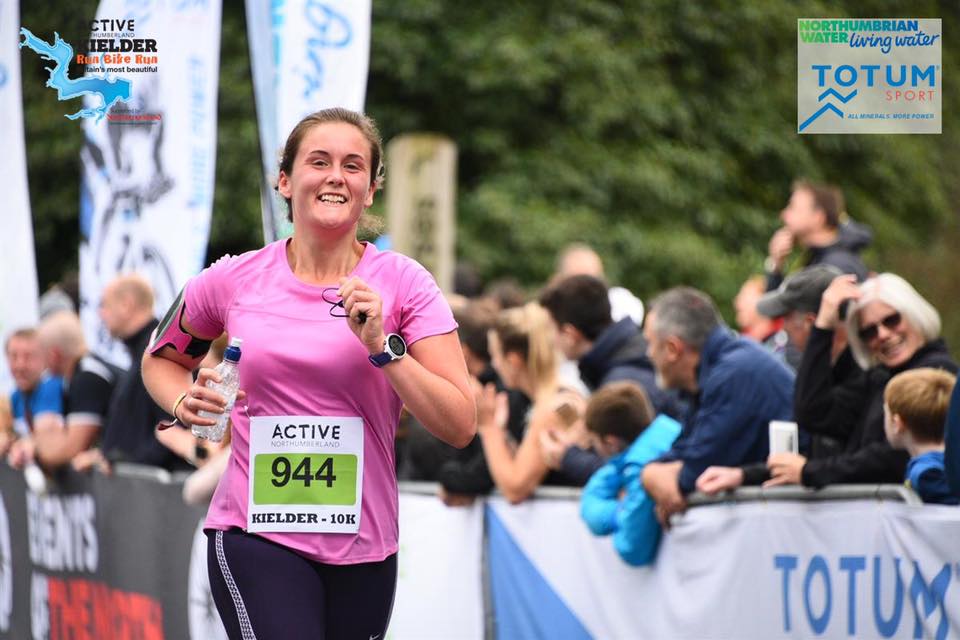 7. What is the hardest adventure/Run you have done and why?
I climbed Mount Sinai when I was 18 and I had not done much actual hiking at this point, we hiked though the night and because it was in Egypt it was so so hot. I remember thinking it was so difficult and I actually didn't enjoy it all that much but I will never forget the view when I saw the sunrise from the top and the sense of achievement. I have been obsessed with mountain sunrises since then and now I absolutely love hiking. I would love to go back now and have a better appreciation for it.
8. What is your favourite thing about the outdoor community?
How welcoming everyone is, I have never met someone who is not encouraging or happy to give advice whether that is online, at races or parkruns. I also love outdoor clothing so love seeing what everyone is wearing haha!
9. Is there anything you would change about the outdoor community?
Nothing so far, I have only had wonderful experiences such as writing for your blog Emma, how wonderful to of met you through my little square of Instagram and then how many more people I have met through your profile.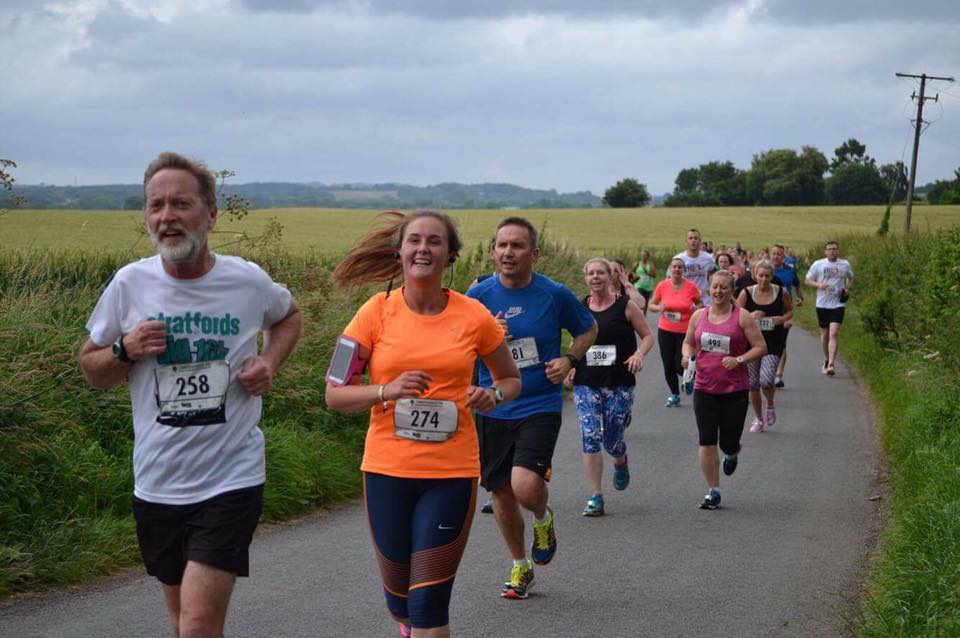 10. Is there a sport/adventure pursuit you would like to try? If yes what's stopping you?
So many but I really want to try surfing! I live in the Midlands so I could not be much further from the coast sadly so it's not something I have been able to commit to before. However, a new wave centre has opened in Bristol and I so want to book on to a women and waves weekend so I have popped that in my 30 before 30 list! Fingers crossed sometime soon!
11. What is the one song you would pick to sum up your time outdoors?
This is a tricky one, I don't think it sums up the outdoors for me but I always remember starting running when I listen to Like a Stone by Audioslave because I listened to them on repeat when I first started c25k. Definitely a lovely nostalgic feeling!
12. Do you have any tips for someone about to start running?
Definitely just to give it a go, it really is such an all-inclusive sport. I always thought runners looked a certain way, but it really is for all shapes and sizes and I have never met a runner that has made me feel otherwise. Most local running groups run beginners' groups and they are a great way to meet people or download the c25k app which is amazing and how I began running and recently came back into running. Parkrun is incredible and again there is absolutely zero pressure to complete it in a certain time, and I think I find booking a race really motivating. Whatever it is find your why, whether that's raising money, losing weight, achieving something or making someone proud. Honestly you can do it, just enjoy having the ability to do so.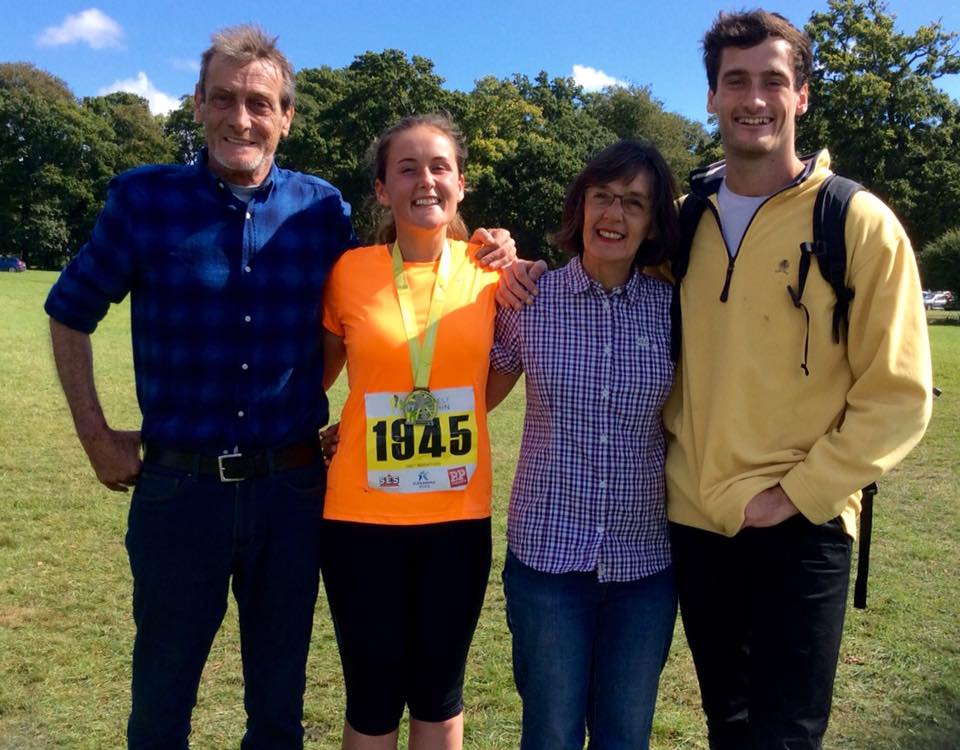 13. How much do you run in a week? Do you have a training schedule?
I try to run 3-4 times a week but I try and not put any pressure on that because I find that is when I don't enjoy it as much. At the moment I am following a half marathon training plan as I was due to run the great north run in September so I would like to complete the distance anyway and then I will be training for Brighton marathon in April 2021.
14. Has the outdoors impacted your mental health?
100% it has positively affected my mental health in so so many ways. Running has made me realise that I am capable and instilled confidence in me, being by the ocean makes me so calm and reflective and hiking allows me to spend time with others or have some much-needed head space. I never feel happier than when I am outside, I love exploring new places and physically pushing myself. I notice days where I have not got outside enough my mood is low and I am quite irritable. I do not think I am happier than when I am stood on the top of a mountain with the wind hitting me in the face feeling totally disconnected from all life's other worries and stresses.