"Don't ever accept anyone else's preconceived limitations. If there's something you want to do, there isn't any reason you can't do it." Amy Dodson
I am so excited about this interview, Becky was a massive influence for me when it came to changing my blog from lifestyle to adventure. And now I have met her I am an even bigger fan. When it comes to women in the outdoors Becky is certainly a woman I look up to for inspiration whether it is hiking in the Peak District or climbing Kilimanjaro Becky is fearless and educated which is exactly what the world needs more of. You can find Becky on Instagram at Becky the Traveller or Peak District Walks UK all her other links are at the bottom of the post!!
1. Can you tell me something about yourself?
Hi, I'm Becky, I'm 43, although I probably act more like a kid most of the time! I love all adventures but mostly hiking and wild camping in the UK.
The Peak District is my local National Park about an hour away so you'll regularly find me hiking and wild camping there. I love the Lake District too and I'm currently exploring the national park by doing the Wainwrights, a fab way to see places that I might not have thought about exploring – 100 to go as I write this!
I'm also a Mountain Leader Trainee, I did my training last September with a view to completing the assessment this year but my confidence has been knocked a little so I'm postponing until next year now.
2. What is the first memory of an adventure you had? And why does it stand out?
My biggest adventure that sticks out when you ask that question is hiking Kilimanjaro in Tanzania. It was a great adventure, although incredibly tough and hiking at high altitude made me feel sick, especially on the summit night. But after 8 hours hiking to reach the summit for sunrise it was totally worth it
The hike was also the start of a 6 month trip where I travelled to 10 countries in Africa, Southeast Asia and Oceania. I went on many adventures during that time, including white water rafting on the River Nile, hiking Kinabalu the highest mountain in Malaysia and finishing with some island hopping and scuba diving in Fiji.
3. What are three things on your bucket list?
I'd like to go to Antarctica to see penguins but I don't have a bucket list, I just do what I fancy when the time suits.
Next year I'd like to do the Snowdonia Challenge, that I was planning on doing this year in May, which is hiking all 127 Nuttalls on a long-distance hike from south to the north.
And I'm currently planning a shorter multi-day hike doing the Bob Graham Round – a fell running route, but I'm going to hike over 4 days (well that's the plan!)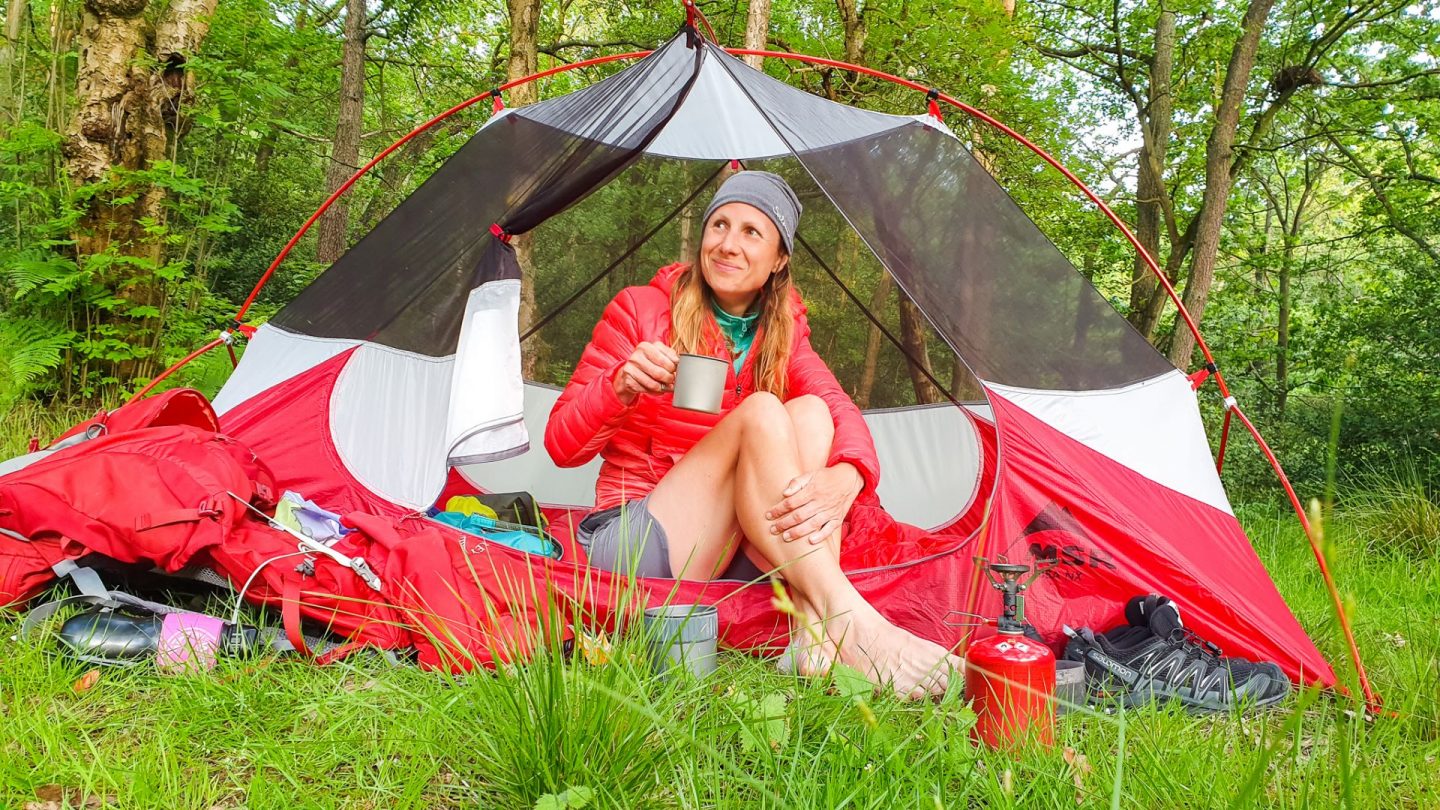 4. Are there any women that inspire your adventures or that you look to for inspiration?
Most women who are out having adventures inspire me, I don't think there's one specific person as there are so many women out doing it now!
And I love how supportive all the women are with other women, I've never been a girly girl and always felt the odd one out but now there's an amazing amount of people doing exactly what I love and it's brilliant
5. What piece of advice would you give your younger self?
Get into hiking sooner, learn how to read a map and don't drink so much, hangovers really are a waste of a weekend!
6. What advice would you give someone who is just starting their outdoor journey?
Start small and work your way up to the big adventures. Adventure doesn't mean hiking the biggest, toughest mountain it can mean simply getting outside and enjoying nature.
It's also handy to start learning map reading, I taught myself but there are loads of fab courses that you can do. Emma Holland does a beginner and refresher courses, I'm going to do one with her in October to brush up on my navigation skills!
Oh, and get a pair of hiking shoes or boots and a waterproof jacket. You don't need all the most expensive equipment to get started, my first hiking gear all came from Decathlon which has a great range if you're just starting out.
I'd also recommend checking the weather and don't go out in the worst weather on your first adventure, it might put you off – that's not to say you won't enjoy crazy weather in the future but that's where more expensive gear is handy!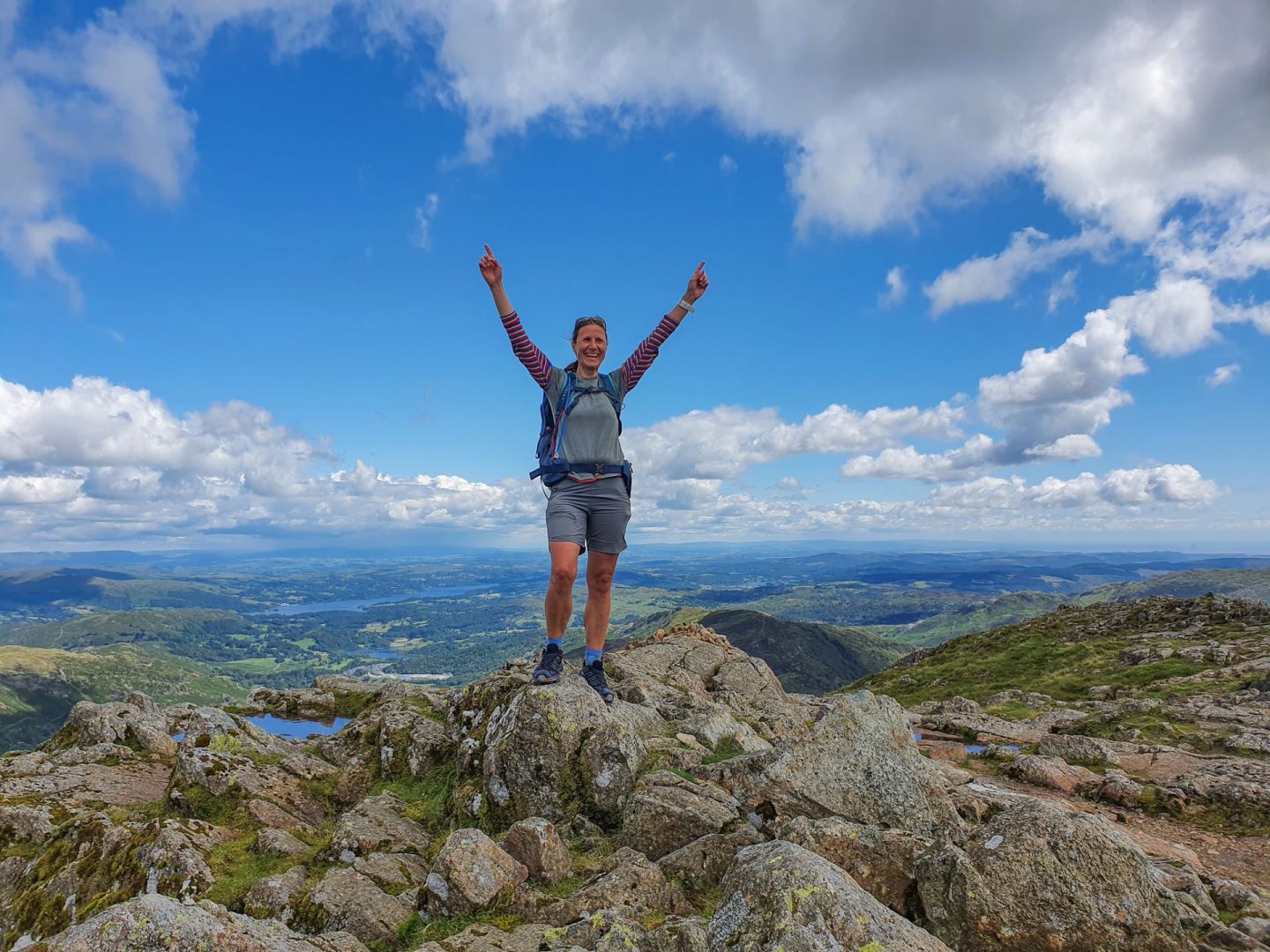 7. What is the hardest adventure/hike you have done and why?
My first attempt at the Welsh 3000s was definitely my hardest hike, 25 hours hiking over the highest mountains in Wales and my feet were a mess at the end!
The first 13 hours it rained and that had a big impact on my feet as I was wearing Gore-tex hiking boots, which of course, don't stay waterproof forever, but what they do it keep the water in and that meant trench foot – yes, it was yucky!
I did still go back last year and complete the challenge in 19 hours, so don't let my experience put you off!
8. What is your favourite thing about the outdoor community?
Meeting some flipping awesome people and sharing my adventures with people who love the outdoors too! Met some of my best friends via Instagram and the outdoors and it makes me incredibly happy to share my craziness with like-minded people.
9. Is there anything you would change about the outdoor community?
It would be amazing if more people fell in love with the outdoors, the outdoor community is wonderful but on reflection, it's very white dominated. It would be amazing to see more people from all ethnicities getting outside.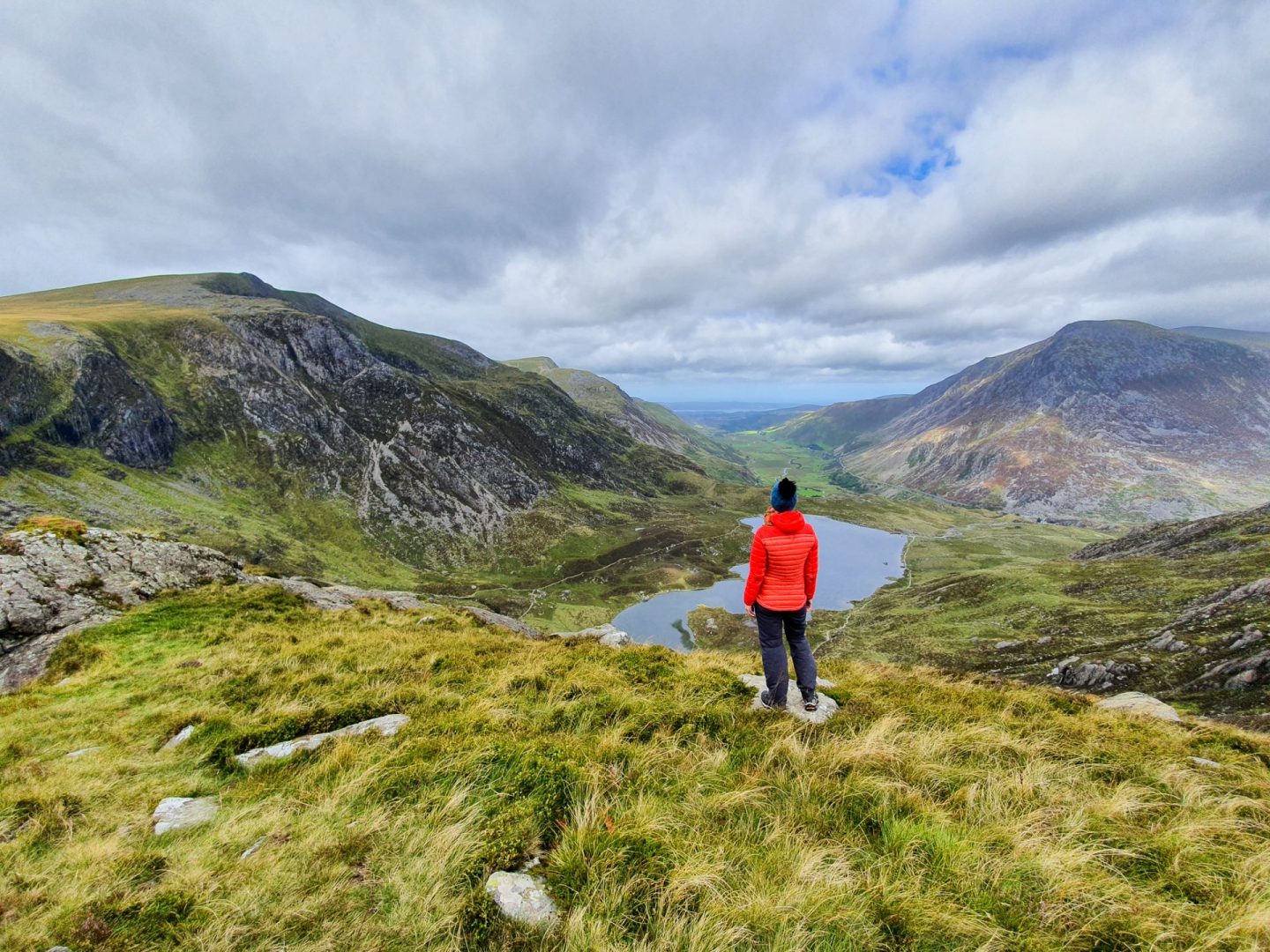 10. Is there a sport/adventure pursuit you would like to try? If yes, what's stopping you?
No, I don't think so, I've tried most sports and adventure activities that I want to try from rock climbing, SUPing, caving, scuba diving, mountain biking and even skydiving.
Actually, I tell a fib, I've never tried skiing and I'd absolutely love to give it a go, the main thing that's holding me back is the costs as it seems very expensive
11. Has the outdoors impacted your mental health?
The outdoors has only had a positive influence on my mental health, I generally feel in a very positive place when I'm outdoors. But if I'm ever having one of those bad days then I find that the outdoors always sorts my head out!
12. What does a typical adventure day look like for you?
Go hiking and go explore, that's it, I don't think I have a typical day, every day is different. I typically climb on something when I'm out though – a big rock, a trig point, maybe a tree whatever I can get on!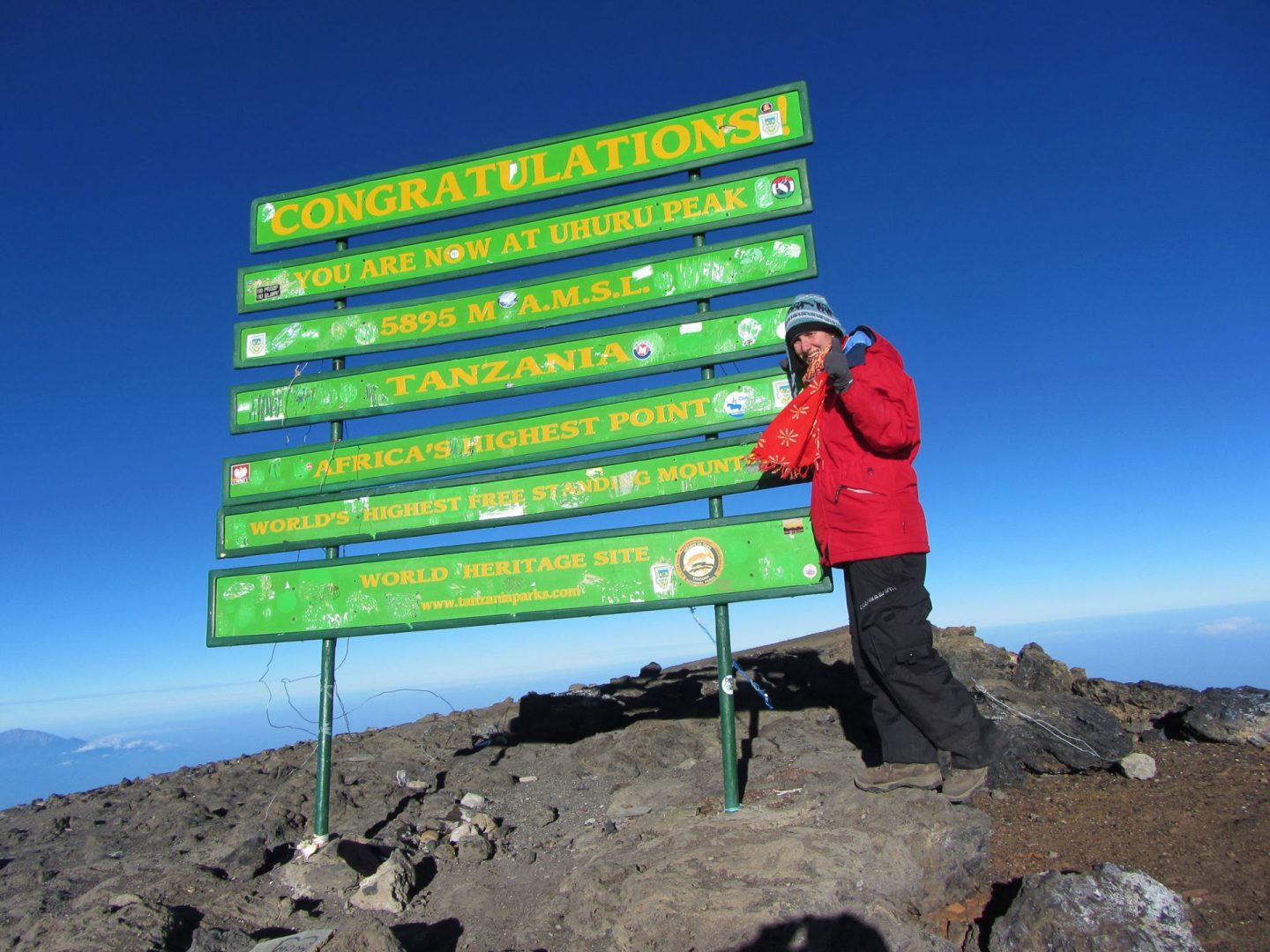 13. I am your biggest fan girl! When did you make the leap to work for yourself? And what were you doing before?
Aww, thanks Emma, I think you're amazing too 🙂
I took the decision to go full time with my Becky the Traveller website after about 6 months when I was made redundant from my job at the bank. Since I had some redundancy money to tide me over in the event I made zero money from the website it was a good opportunity to give it a go.
14. What has been a career highlight since working for yourself?
Lots of highlights but being able to go hiking when I want to is brilliant – no booking holidays I just go!
I also love it when I get messages and emails from people who've read my website content and gone on their own adventures and had a brilliant time – you never know who is going to read what you've written and the impact it will have.
15. Do you think people still read blogs? Would you encourage someone to go into blogging or vlogging now?
I know I read them! I like the personal touch to articles which you don't get from more generic websites. If you want to do it then go for it, but if you want to do it to earn money then be prepared for a lot of work! I've written a post about how to start a blog which is on my website that you might find useful.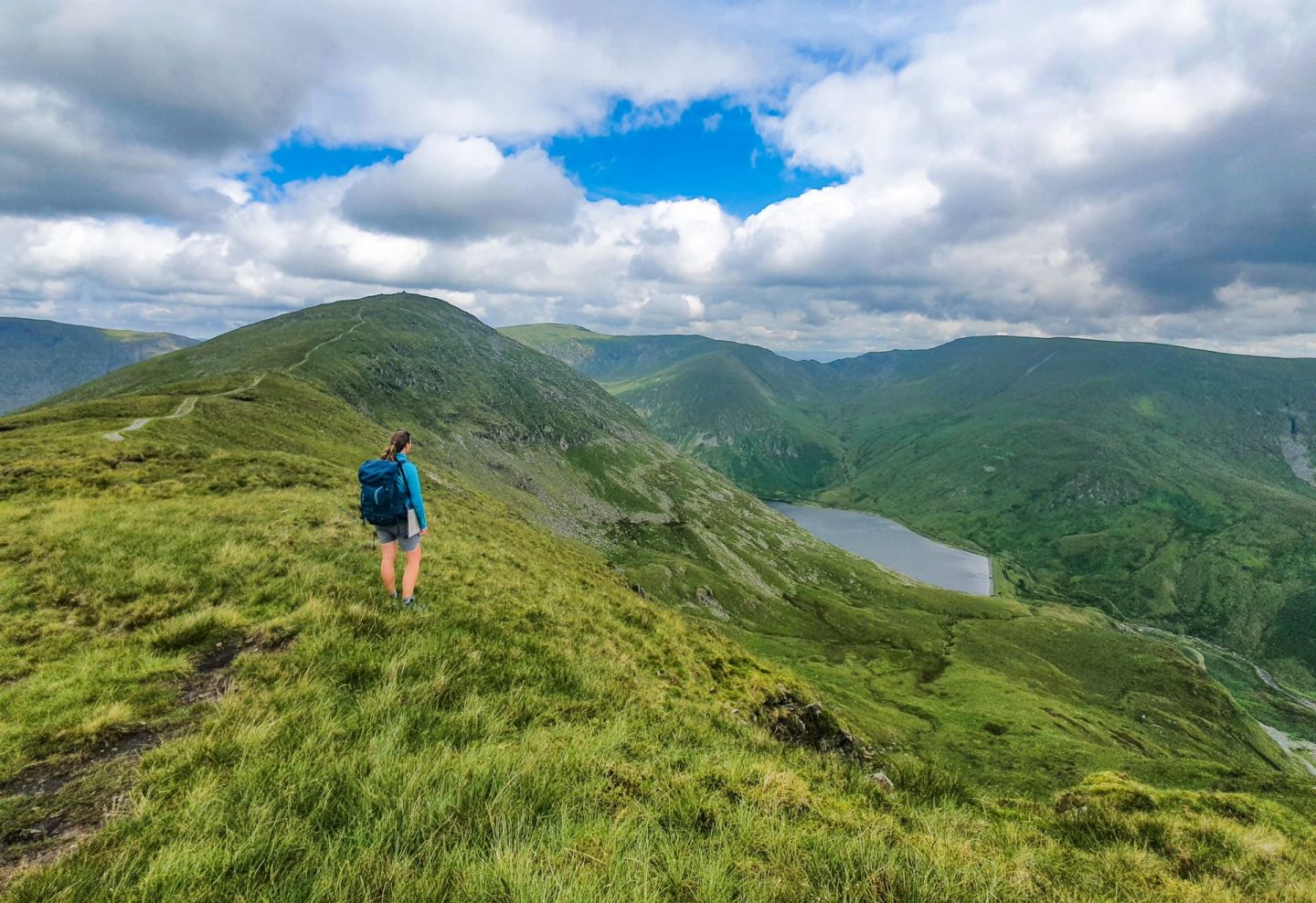 16. Is there a career goal you are working towards? Is it a secret or can you tell us?
My last goal was setting up my Peak District Walks website, which I set up in December and I'm pretty pleased with how it's going. My next goal is linked with the website as I want to create charity badges to raise money for the Peak District Edale Mountain Rescue team.
And I really want to pass my ML Qualification, that's a 2021 goal.
17. What are your top three favourite outdoor brands?
I love MSR, I used the MSR Hubba NX on my hike across Britain and it became my second home, they also have a fab lightweight stove – MSR Pocket Rocket Deluxe that I love.
Second would be Thermarest, I have the Neo-Air range of sleeping mats from the lightweight Uber, to X-Lite and X-Therm for winter. Without them I'm pretty sure I wouldn't enjoy camping as much as I do! I also have their winter sleeping bag and summer quilt, which I love both!
Third would be Salomon, I'm an Ambassador for the brand so it would be weird if I didn't like them! I aim to promote products I love and use. The XA Pro 3D hiking shoes were amazing on my hike last year and I'm now on my second pair (950 miles is a lot for a pair of shoes!) I also find their range of clothes – shorts, leggings, t-shirts and warm jackets are really comfy and also more importantly lightweight!
18. Are you happy with their selection of women's clothing?
To be honest, I'm happy with the range of women's clothing for me, because I like pink and purple haha but I know lots of other women would prefer a wider choice of colours.
I'm also fortunate that I have a body shape that seems to fit most hiking clothes, but I have many friends that struggle with finding clothes to fit.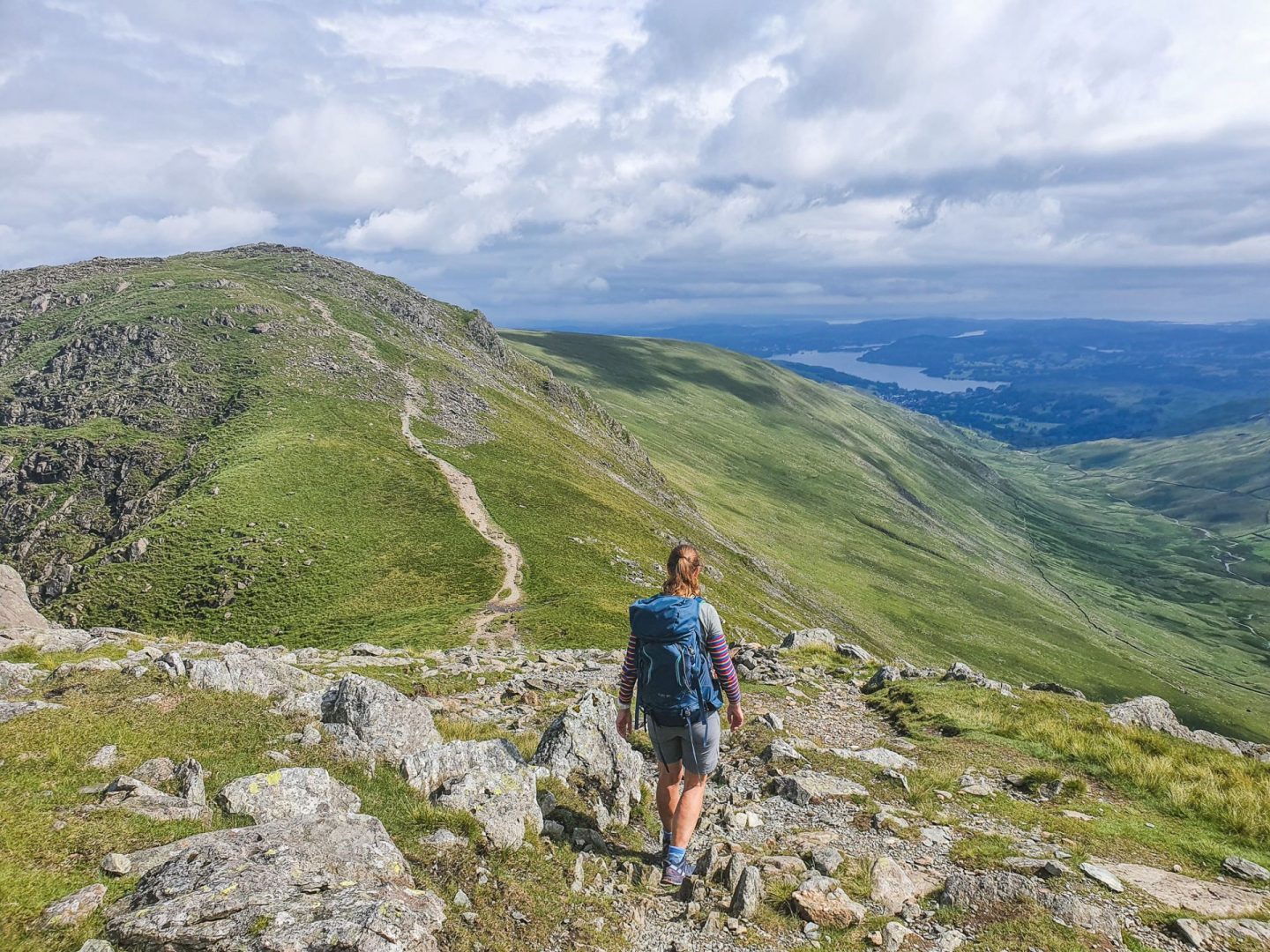 19. How did you find lockdown? Did you discover new ways to have adventures?
I feel I managed pretty well overall, during the time we could only go out for short periods of time I did a lot of running, so less time outdoors but maximum effort (or sort of!)
The previous year when I was training for my E2W Challenge I'd already explored a lot of the local walks and areas but I did find a few new spots.
20. Will your adventures change after Covid-19?
Not massively, I was already exploring lots of the UK and wild camping is perfect for isolation. The only impact at the moment is the group hikes I was organising in the Peak District. I've started them up again but only doing shorter walks in the evening with less people at the moment, hopefully, I can organise some more going forward.
Links
Website
Beckys websites Becky the Traveller and Peak District Walks UK
Instagram
You can find Becky on Instagram at Becky the Traveller or Peak District Walks UK
Facebook
You can find her on Facebook at Becky the Traveller and Peak District Walks Uk
Twitter
You can also find Becky on Twitter at Becky_Traveller and Peakdistrictwks