"She has fought many wars, most internal. The ones that you battle alone, for this, she is remarkable. She is a survivor."― Nikki Rowe
Another one of my favourite Instagramners! Jen is open and honest about her struggles with anxiety, she is a breath of fresh air and always smiling. You can find Jen on Instagram @anxiousandadventurous
1. Can you tell us something about yourself?
Hi, I'm Jen. I am 26 and I am a PhD student at Warwick Uni aka. a forever student. I love anything outdoorsey. My absolute favourite thing is walking through the forest or countryside in the rain. Everything is so green and fresh and I love the sound of the rain on my waterproof. I love camping, cycling, running and just being in the fresh air.
2. What is the first memory of an adventure you had? And why does it stand out?
My first memory of an adventure is camping in the garden with my dad and my sisters and brother. I must have been about 4 and it was so exciting and seemed so adventurous at the time! We camped a lot as kids and spent a lot of time outdoors making memories.
3. What are three things on your bucket list?
I would love to do the Tour du Mont Blanc, I don't think I'd ever get enough of the stunning views. I would love to do a big Scottish road trip, climb some munros and swim the lochs. Thirdly, I want to cycle from London to Paris. Being on my road bike is one of my happy places!
4. Are there any women that inspire your adventures or that you look to for inspiration?
I don't think I've ever met a woman and not been inspired by them in some way. Women are so much stronger and more resilient than they tend to believe, and I find that inspiring and SO encouraging. I love seeing all the outdoorsey accounts on instagram, they inspire me to get out there and make the most of life.
5. What piece of advice would you give your younger self?
Oo that is a good one. I'd probably say make the most of your time and freedom. Don't be afraid to do, be more afraid of not doing and missing out on incredible experiences.
6. What advice would you give someone who is just starting their outdoor journey?
Just have the best time, you won't regret lacing up your boots. There is no right or wrong way to enjoy the outdoors (although now I have said that, do remember to not be a dick and to leave no trace!) The outdoors can be a beautiful escape from mundane adult life, make the most of it!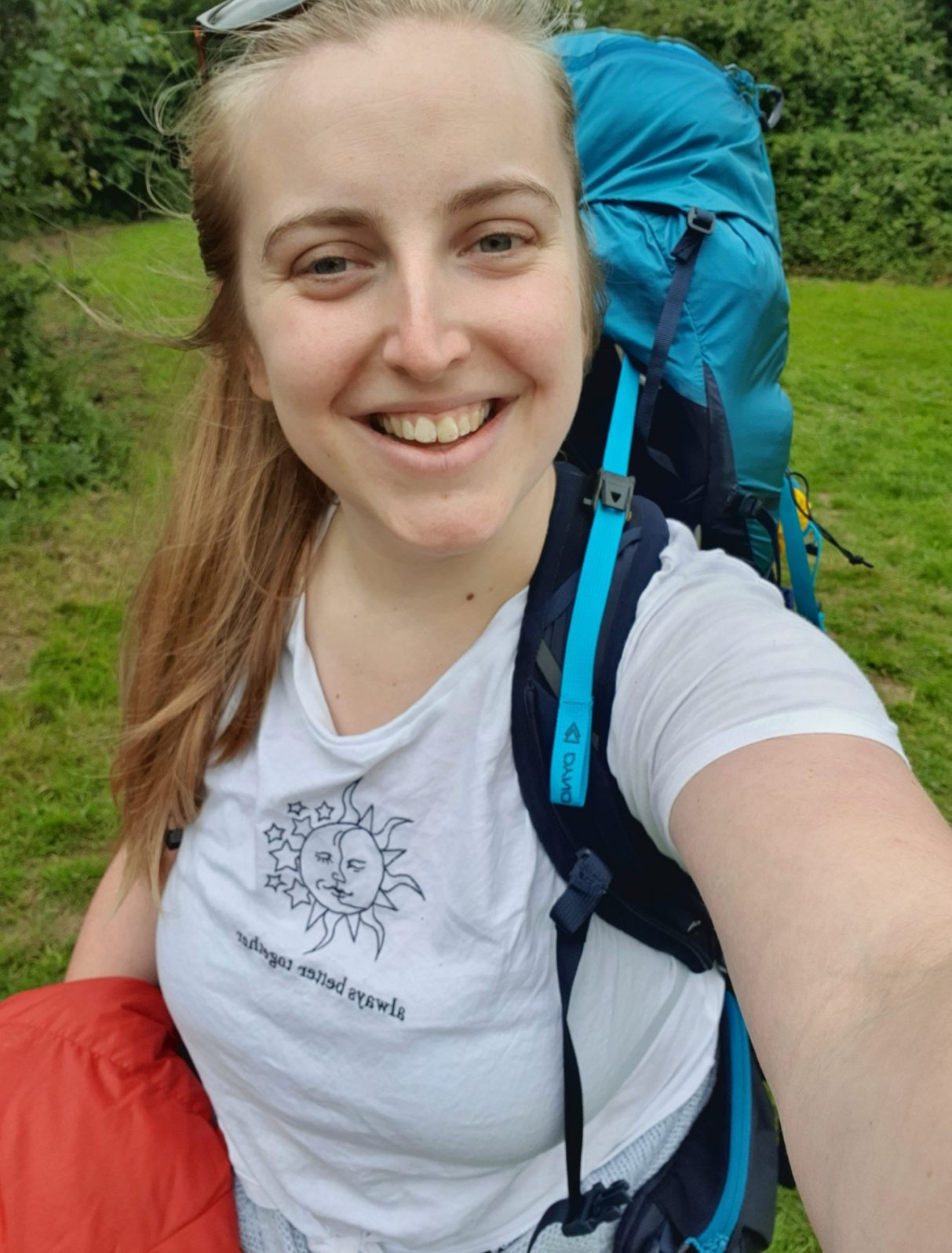 7. What is the hardest adventure/hike you have done and why?
One that really stands out to me was again when I was a kid, maybe about 9 and we summited Snowdon. We were about three quarters of the way there, when suddenly I felt overwhelmingly panicked and I had my first ever panic attack. I just couldn't wrap my head around being IN a cloud. We all laugh about it now, but at the time it was a huge deal to me.
8. What is your favourite thing about the outdoor community?
I love how friendly people are and how willing they are to help each other out. I think that is so different compared to day to day city life. If you're lost or hurt, no one on a hill or mountain would walk on by. I love seeing people out there just having the best times. It is great that you see a range of ages, from older couples to young families, it goes to show that you are never too old, or too young to give it a go.
9. Is there anything you would change about the outdoor community?
I wish it was more inclusive, for sure. I think it can be intimidating to people who have no experience or didn't grow up being outdoors. I can imagine it is daunting working out how to start. Also, I am LOVING seeing the work of pages like Black Girls Hike etc. It is inspiring to see that even in the face of adversity people are living their best life. There is so much more that can be, and needs to be done to make the outdoor community for inclusive.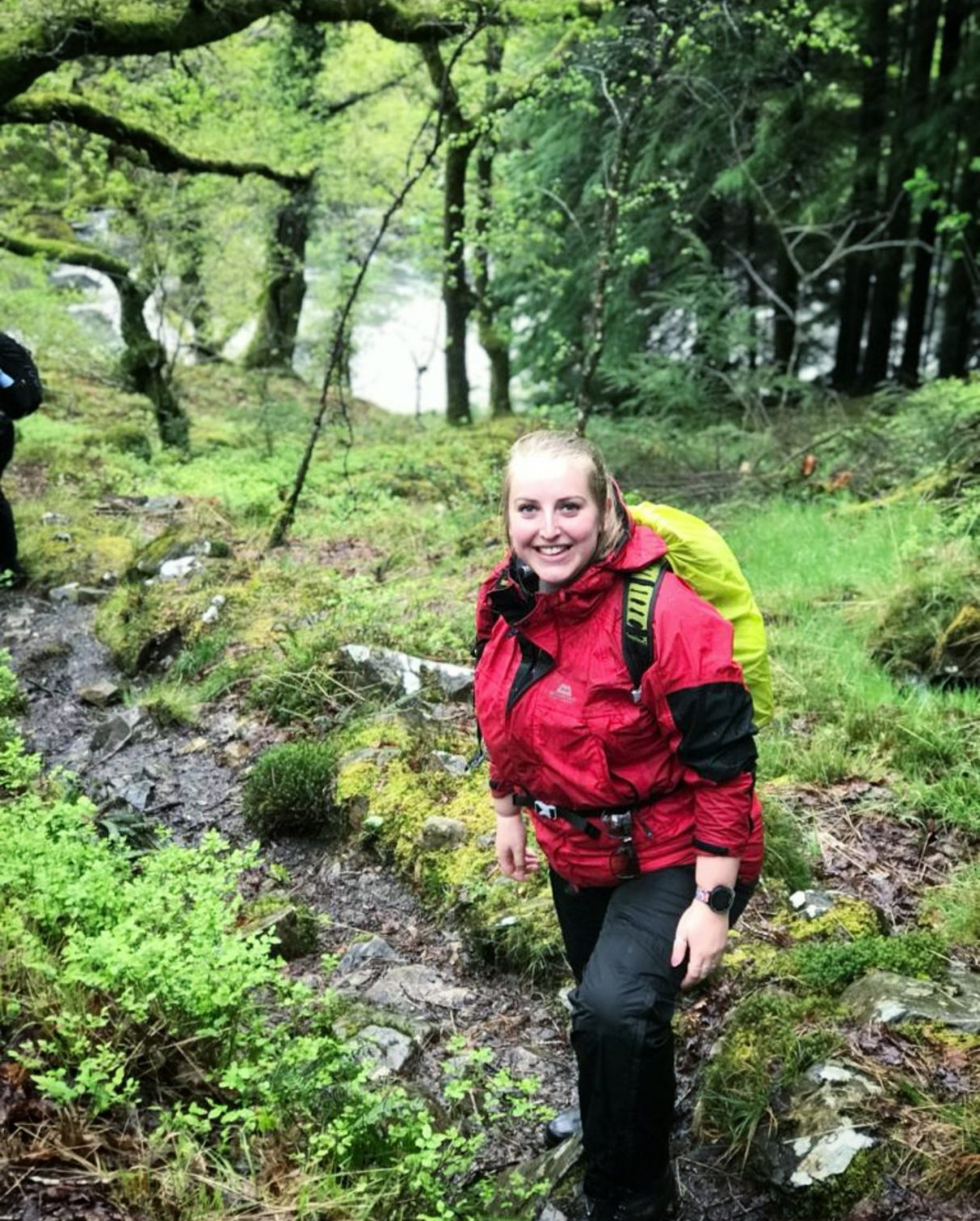 10. Is there a sport/adventure pursuit you would like to try? If yes what's stopping you?
I love water so I am keen to give wild swimming a go. I just don't really know how you pick where to go, especially living in Birmingham! This is something I am working on though- I will wild swim in 2020! I get major water-adventure envy when I am on instagram. I'd also love to wild camp, but I'm not gonna lie, the legality of it concerns me. My boyfriend loves it though, so maybe I'll start in Dartmoor!
11. Has the outdoors impacted your mental health?
Without a doubt. In the last few years I have struggled pretty badly with my little brain as I talk openly about on my instagram page (Anxious and Adventurous). Getting outside always makes a huge difference, especially if its raining! I have a favourite spot in Cornwall that I think back to when I am having a particularly bad day. I imagine I am sitting on the cliff edge, watching the water, the sunshine warming my face, wild flowers bending in the breeze. It makes me feel like I can breathe again and grounds me. I know no matter what is going on, the outdoors will always be there, enabling me to get out of my own head and remember how lucky we are to live where we do. I can't describe how much I love the greenery, fresh air and freedom it brings.
12. What does a typical adventure day look like for you?
I normally go with my boyfriend and/or my dad and stepmum. They started my love of the outdoors and have encouraged me to be curious and adventurous. The days can vary quite a lot but they tend to end the same way… In a nice cosy pub, with a G&T.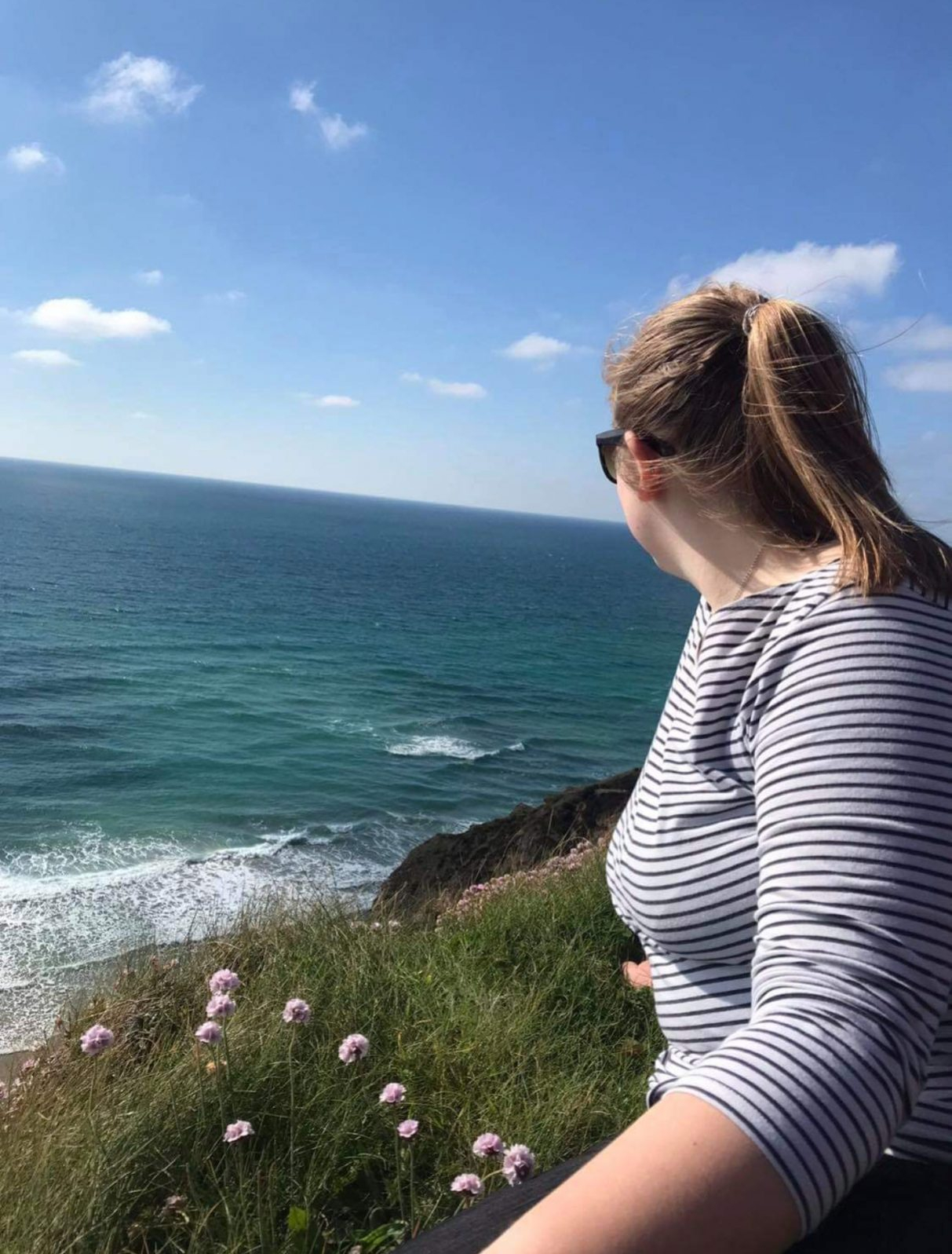 13. How has your running journey effected your life?
Running started as a hobby I did with my stepmum but actually turned out to be a real life saver. As my mental health got worse and worse running was able to pull me up to the surface. It could turn an incredibly bad day into just a bad one. Which sounds odd, but that slight improvement meant I could leave my bed, eat and start to function better. If I hadn't been a runner before my mental health nose dived, I don't know what would have pulled me back.
14. Do you struggle to find a balance between outdoor life and being a adult?
1000% yes. I am a PhD student so I have a limited budget. I do spend a lot of my time daydreaming about taking off for a while on amazing adventures and road trips- they'll happen one day! Also, my boyfriend has a new disability as a result of a sepsis induced coma last Christmas. We are still trying to work out what is manageable so things take a lot more planning these days! We used to be able to decide to go, and just go but that isn't the case now.
15. What is the one song you would pick to sum up your time outdoors?
American Authors- Best day of my life, its just so happy.
16. What 3 things do you always have in your back pack?
Snacks. I always have multiple snack options with me (I'm always happy to share). Spare socks just incase and clothing options for all weathers. I'm too indecisive to settle on one option and the weather in Britain can be a bit batshit haha