"Before the moon I am, what a woman is, a woman of power, a woman's power, deeper than the roots of trees, deeper than the roots of islands, older than the Making, older than the moon."
—Ursula K. Le Guin,
Amy was one of the first outdoor Instagram accounts I started following and definitely an inspiration for me when it comes to the Peak District, she is not only fearless but incredibly friendly and kind. You also need to be prepared for Islay her beautiful little dog that makes me want to get one soooooo bad. You can find Amy on Instagram @amycampbell_93 be warned though you will want an Islay ♥️
1. Can you tell us something about yourself?
I'm Amy, 26 and a final year PhD student at Newcastle University. My PhD is in ecology- slug behaviour to be specific! I'm researching how slugs interact with slug pellets and the effect that pellets have on their behaviour. Slug pellets are incredibly problematic due to the huge water pollution risk they present, as well as the risk to non-target organisms. My research provides insight into how changing the concentration and formulation of slug pellets may help lessen these nasty side effects, while improving the control of pest slugs. My PhD journey has been harder and more stressful than I could've ever imagined, and I'm sure anyone who has done one would agree that completely "switching off" from research and academic life is something that is near impossible (if you're not writing, what are you doing?!) and so this is where the outdoors has provided the most welcome escape for me.
I live and grew up in Northumberland, and so I'm completely spoilt for choice in terms of landscapes to explore. When I lived by the sea, I'd spend every evening on the beach or walking along the dunes. I spend every spare second I have outdoors- whether this be staying local and exploring local trails and fells on my doorstep or heading further afield to the Lakes or Scotland for a good hike up the mountains.
2. What is the first memory of an adventure you had? And why does it stand out?
I can't remember my first adventure, but I was taken camping a lot as a child. I spent a lot of time at Kielder with my parents and grandparents when I was little, where I was left to explore and learn skills like how to fish or row a boat with my cousins (and of course, how to rock a midge head net and why Avon's Skin So Soft is such a valuable commodity…).
3. What are three things on your bucket list?
The things I most want to do change with the wind! For now, I'd love to do some long-distance hiking in Norway and in Canada. Closer to home I'm planning to do the Northumberland coast path ASAP, Hadrian's Wall and hopefully the West highland Way before the end of the year! I'd like to do a winter mountaineering skills course this coming winter too!
4. Are there any women that inspire your adventures or that you look to for inspiration?
Honestly, not that I can think of right now. I'm mainly encouraged by people who go out and enjoy the countryside safely and responsibly, regardless of whether they're out for an hour long dog walk or a 5 day hike
5. What piece of advice would you give your younger self?
Have more confidence! I have to tell myself that even now- the imposter syndrome is real!
6. What advice would you give someone who is just starting their outdoor journey?
I'd urge anyone who wants to get outside to explore on their doorstep first! My confidence grew massively by going to familiar places and using a map and compass to navigate (even if I knew where I was going). Also, use your time exploring to learn about the environment and wildlife around you- buy some plant and animal ID books!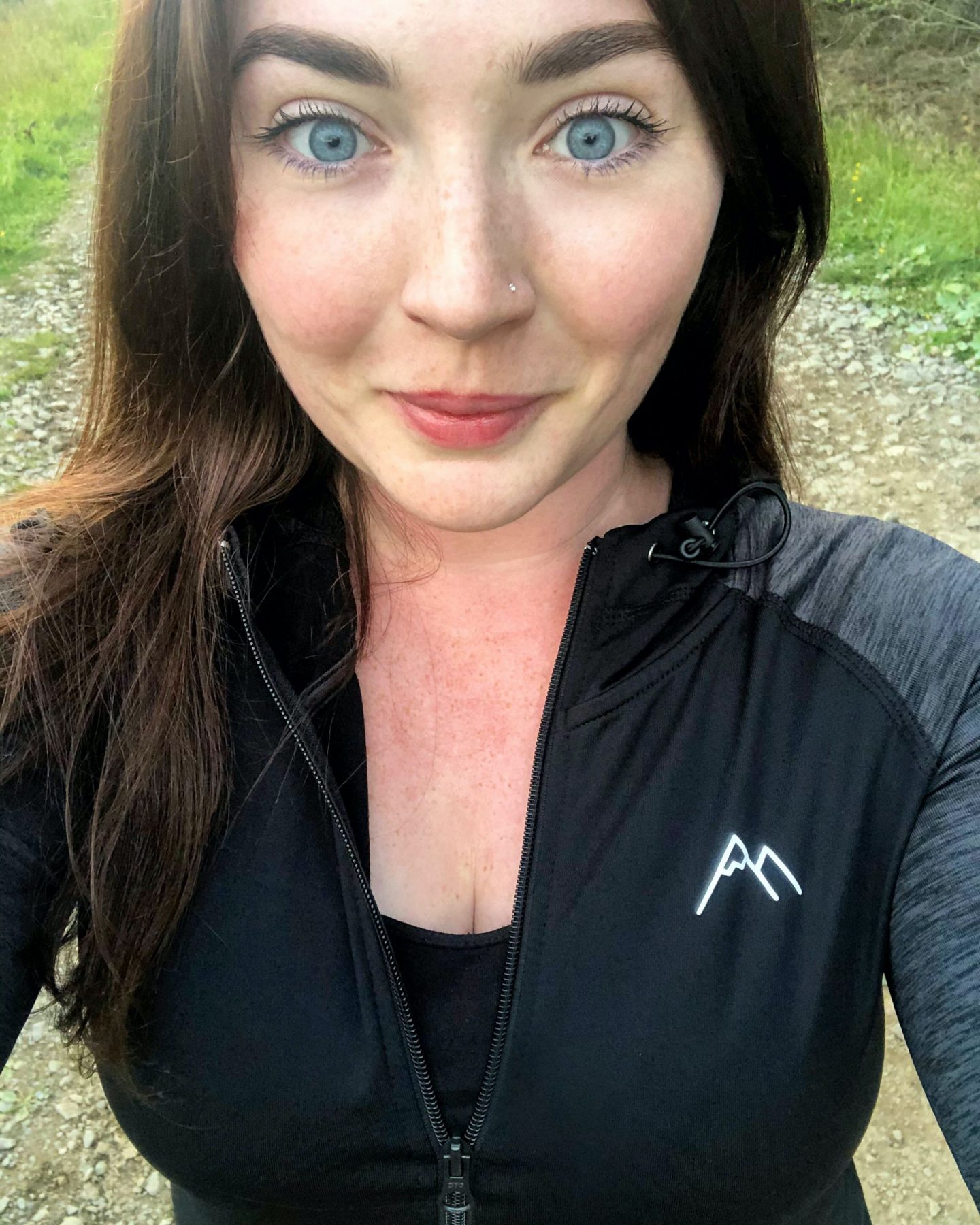 7. What is the hardest adventure/hike you have done and why?
Myself and my partner did the Great Glen Way last summer in 4 days. It was my first thru hike and I completely overpacked- my bag was a tonne weight! We did very little prep for this in terms of going for longer hikes with heavier bags and making sure our boots were worn in enough. Needless to say, we both came back completely exhausted with the biggest (and very infected) blisters! The walk itself was AMAZING though- I'd recommend it to everyone!
8. What is your favourite thing about the outdoor community?
The outdoor community is so welcoming and inspiring! Look how amazing everyone was during lockdown- encouraging people to explore local, climb mountains on their stairs or sit in wheelie bins of water…!
9. Is there anything you would change about the outdoor community?
The outdoors is for everyone, regardless of race, sex or background and I see encouraging signs that the outdoor community is trying to reinforce this at the moment- hopefully this momentum keeps up and grows!
I'd love to see more environmental education across the community from brands and individuals. Summer is a key time for breeding birds, many of which nest on the ground in the uplands or on beaches and so are at risk of human interference by those out exploring. Invasive species are a huge threat to our native biodiversity, aquatic invasives like New Zealand Pygmy weed can easily be spread to pristine waters if kit is not properly checked and washed after being in waters with the plant. Pirri Pirri Bur is quickly spread along pathways as its seeds hitch rides on walkers and dogs. It's so important to check yourself and pets before leaving an area, and then wash all kit thoroughly when home. Invasive species is probably my favourite thing to talk about (apart from slug behaviour of course…)!
Responsible photography needs to be encouraged too- the cute seal cub photo or candid shot in the middle of a field of oilseed rape (I'm sneezing just thinking about it) isn't worth it if you've a) disturbed wildlife and/or b) trespassed.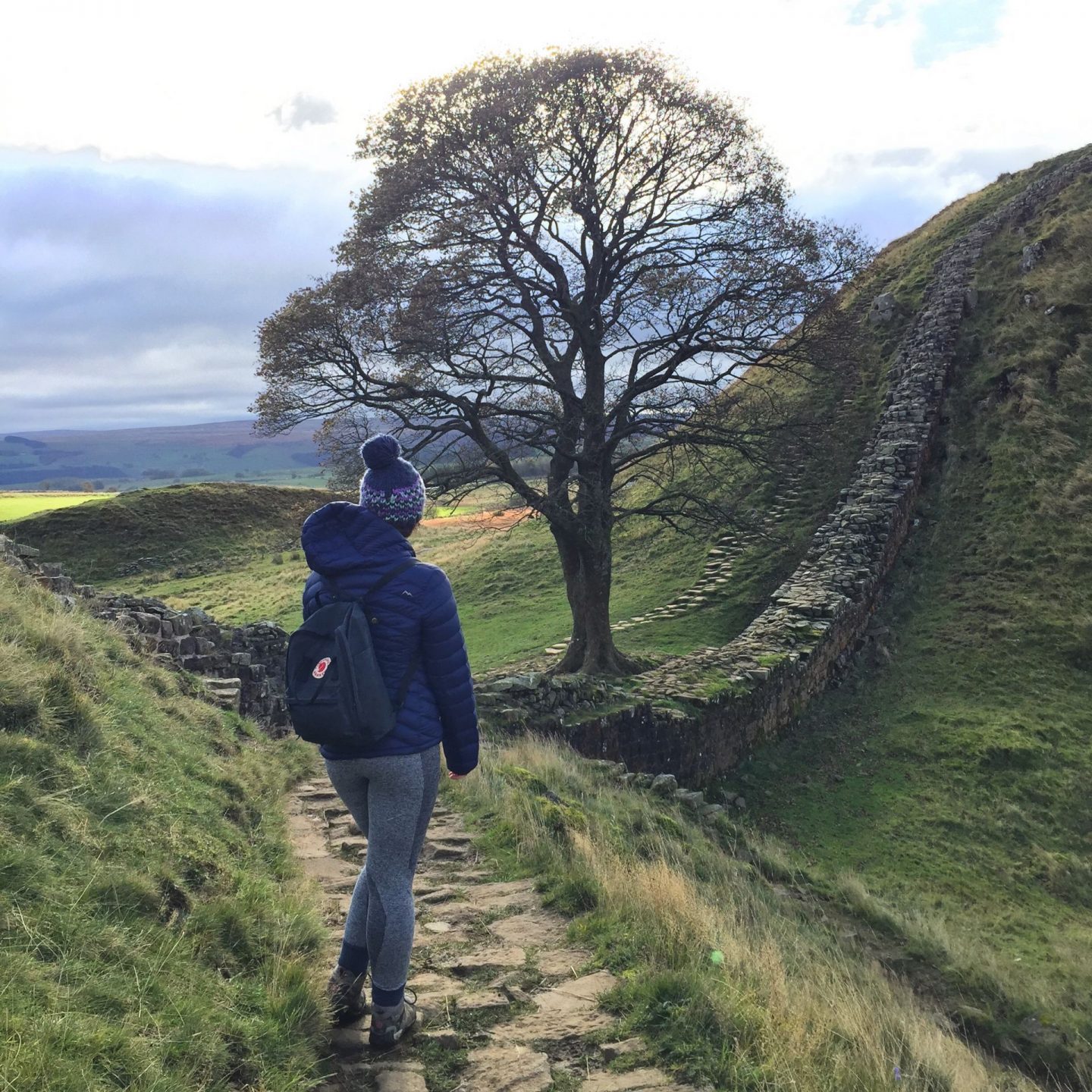 10. Is there a sport/adventure pursuit you would like to try? If yes what's stopping you?
I'd love to get out on an SUP more! I've taken lessons and been out with friends lots and I love it- being on the water is so soothing.
11. Has the outdoors impacted your mental health?
The outdoors has had a huge positive impact on my mental health. I'm always outdoors if I can be, and one of the biggest reasons for this is because of the peace being outside brings. During the more stressful times of my PhD, myself and my partner have taken ourselves away to the Lake District and done a good, hard hike as a way to distract and reset. The harder the hike, the more relaxed I feel at the end! As an ecologist, being surrounded by nature is where I'm happiest and most inspired, and I am equally as happy to watch the birds on the coast or count the bats foraging around a field as I am to hike up a mountain.
12. What does a typical adventure day look like for you?
Usually it begins the night before with me and my partner promising to wake up at 4am and be on the road for 4.30, only to wake up closer to 6am and not leave the house until a gallon of coffee has been drank. We live about an hour and a half from the Lake District and spend a lot of time there at the moment bagging wainwrights. Our dog, Islay, comes with us and is the best little mountain dog- she loves being out in the fells as much as we do! We have been following a lot of routes suggested in "Walking the Wainwrights" by Stuart Marshall, which means our days in the fells are long and difficult at the moment!
13. What is the one song you would pick to sum up your time outdoors?
My other half has got into the habit of playing The Lord of The Rings soundtrack as we approach lakes and the mountains start to appear… so probably that!
14. What three things do you always carry on your adventures?
Map, Sigg Hot and Cold One Flask and my Vango Storm Shelter!
15. What is your favourite snack while on adventures.?
I'm obsessed with chocolate covered raisins at the moment! I have a very sweet tooth!
16. What are your three favourite outdoor brands?
I'm a proud ambassador for Ascendancy Apparel- they produce substantiable, mountain themed activewear which is perfect for a day in the fells.
Sigg are another favourite- I have a cupboard dedicated to sigg flasks, water bottles and lunch boxes at home, they're the only water bottle I'll ever use!
Berghaus are probably my other favourite at the moment- I got leather boots at Christmas and they didn't need worn in at all!