"I have chosen to no longer be apologetic for my femaleness and my femininity. And I want to be respected in all of my femaleness because I deserve to be." Chimamanda Ngozi Adichie,
I am very excited to share today's interview with you, not only is Sarah one of my creative inspirations (I highly recommend checking out her YouTube channel). But she is extremely vocal about matters that are close to her and should be to us all. During lockdown Rachel felt like the honest friend we all needed telling us it's ok not to be ok. You can find Rachel on Instagram @rachelsarahm Twitter @rachelsarah_m and Youtube, Rachel Sarah
1. Can you tell us something about yourself?
I'm Rachel and I have just turned 28! I primarily got into the outdoors through climbing though recently I haven't done too much of that and have mostly been trail running in my local area rather than going further afield.
2. What is the first memory of an adventure you had? And why does it stand out?
Okay so this is very much a blur but it was some kind of hike in the Lake District when I was… 7 maybe? My dad's side of the family used to go out walking quite a bit and we were in the Lakes with them. The thing I remember most vividly was that my dad's ex girlfriend had a tantrum and didn't want to hike any further (she was not dressed for the occasion at all) and I found it hilarious because I didn't really like her.
I didn't really have many adventures like this and wasn't really a mountain-outdoorsy person until my adult life.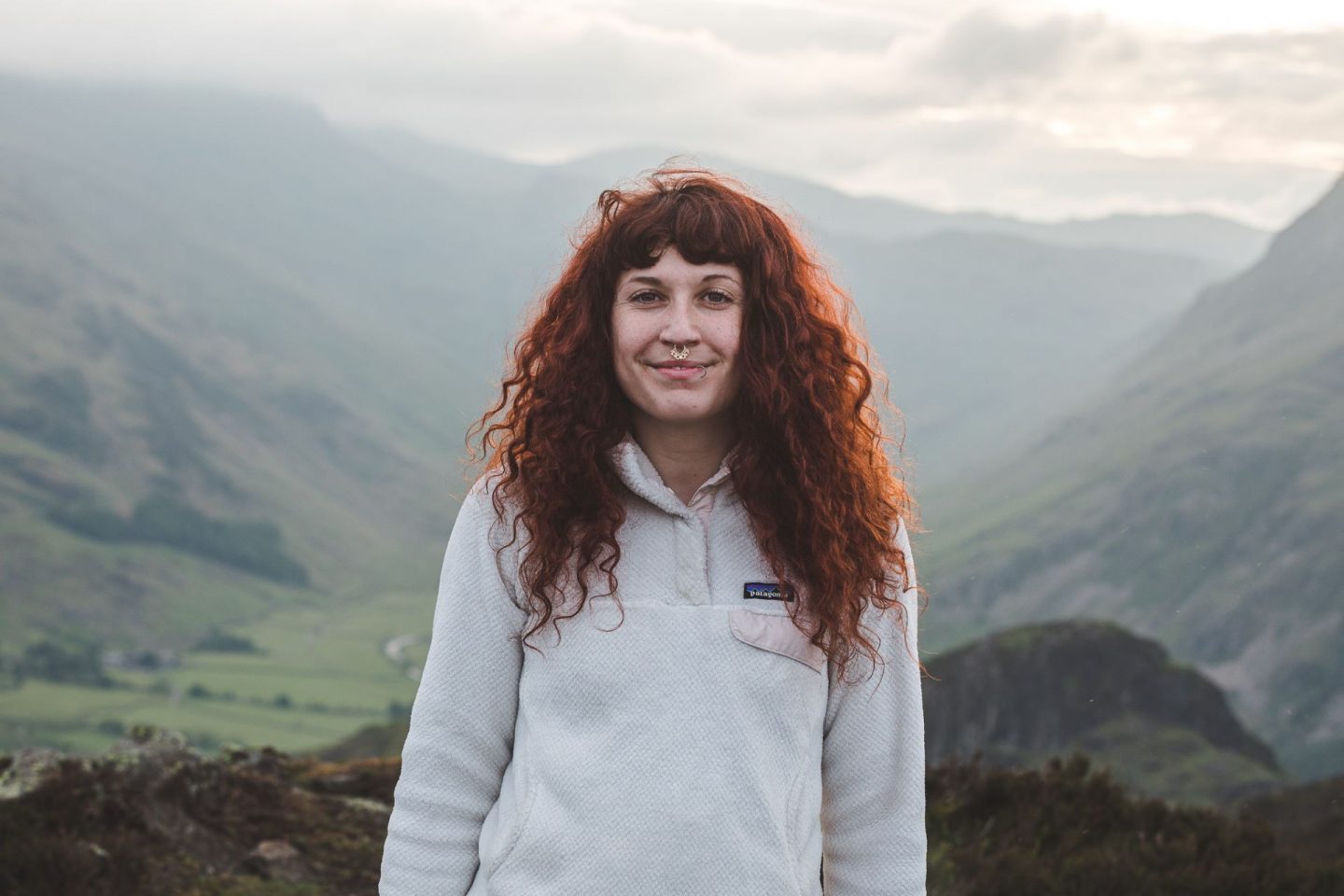 3. What is at the top of your bucket list?
Creating a film about Narwals in the arctic circle.
4. Are there any women that inspire your adventures or that you look to for inspiration?
There are a ton of 'regular' women I look up to, on places like instagram and YouTube. I don't really think there is anybody in particular but I find 'normal' people enjoying the outdoors a much more inspiring thing than athletes who were born into this life.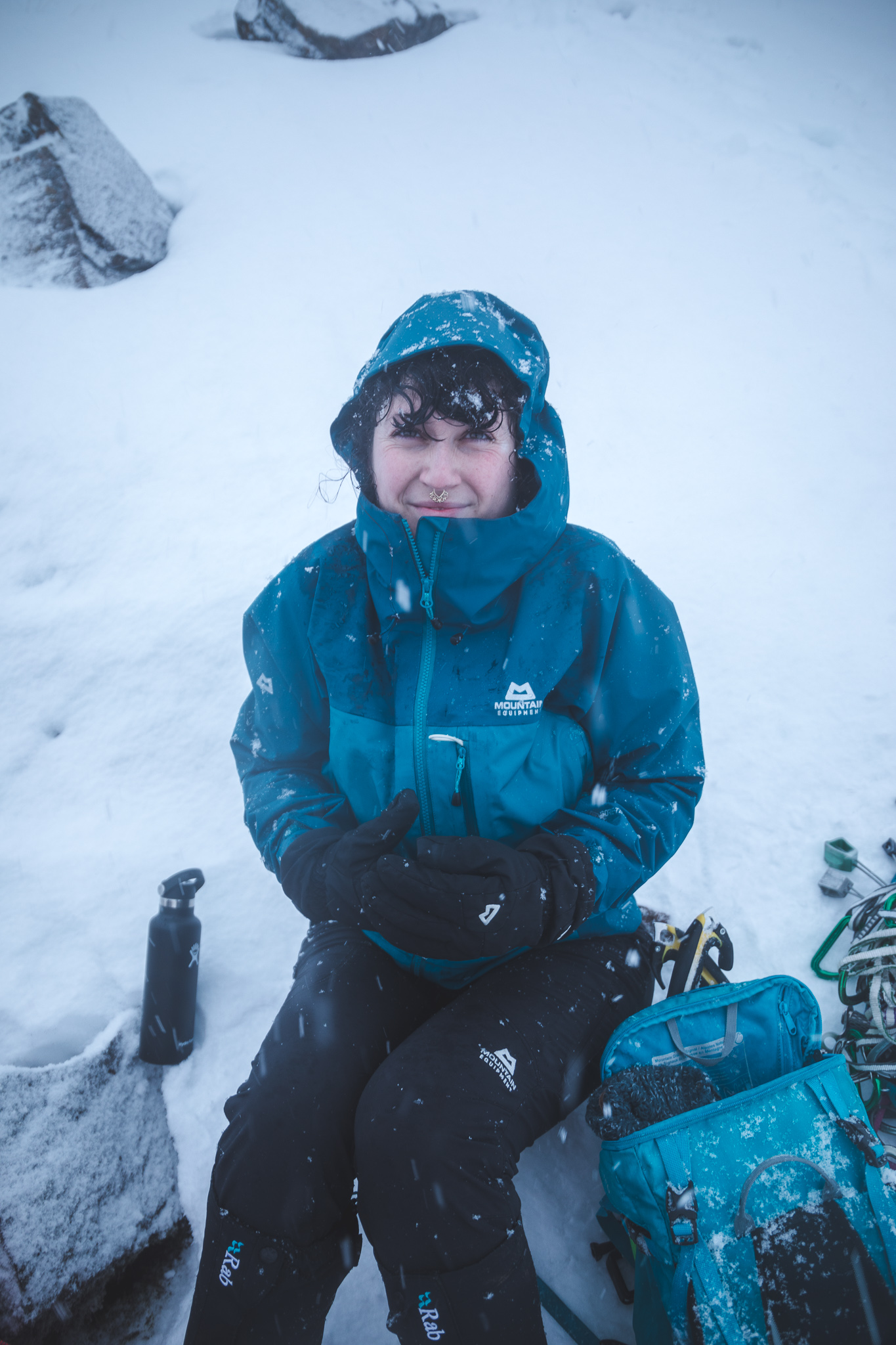 5. What piece of advice would you give your younger self?
Pick up a CAMERA IT'S WHAT YOU WERE MEANT TO DOOOOO!
6. What advice would you give someone who is just starting their outdoor journey?
Make friends, ask questions, learn how to do this safely. You don't have to have expensive kit but it is important to have the right kit so you're safe, especially in winter.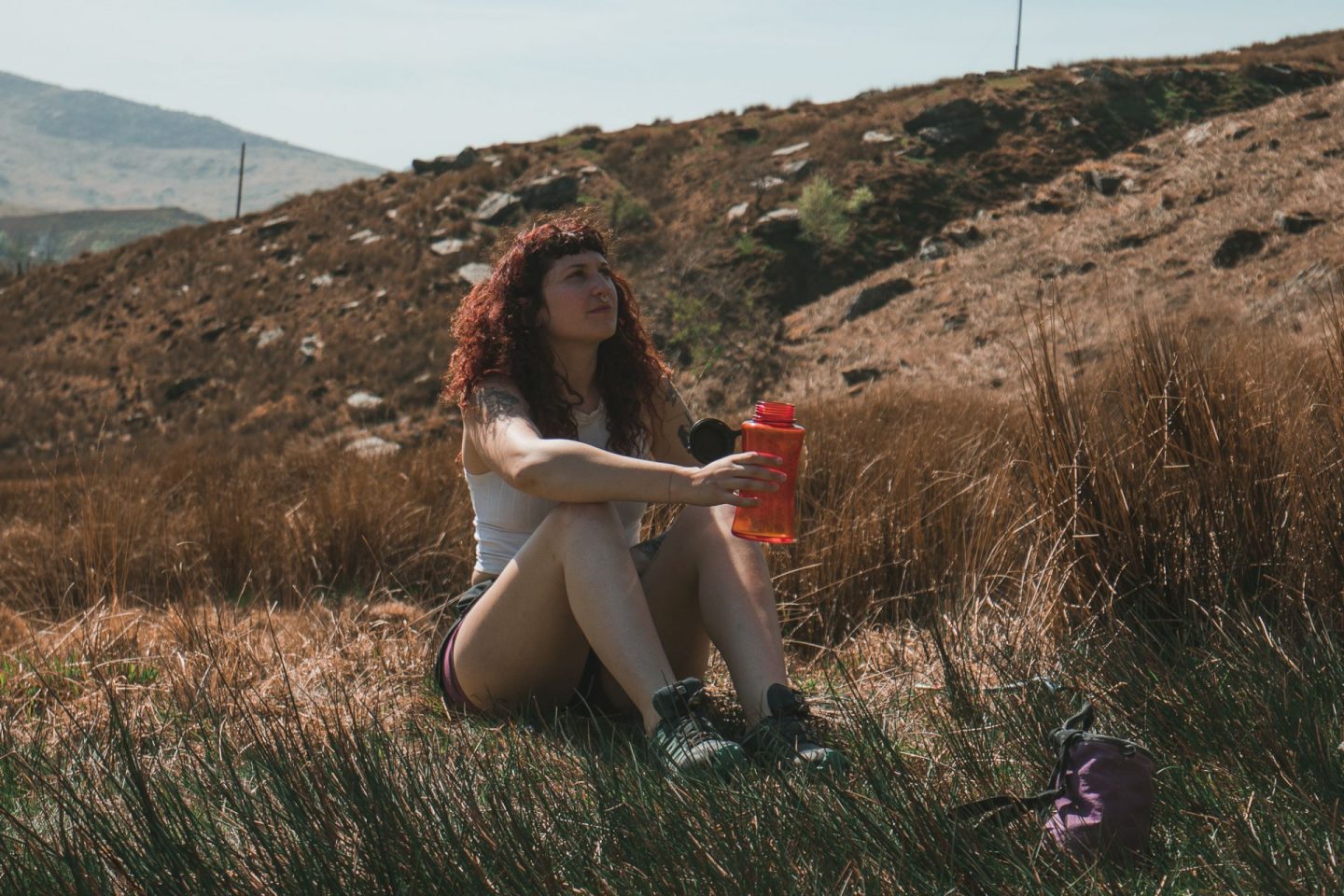 7. What is the hardest adventure you have done and why?
I don't know if I want to say it's the hardest but maybe the most disappointing/ freezing was a recent winter climbing trip in Scotland where we were caught in a whiteout on a ridge and had to retreat. I was pretty gutted because I was so excited about doing the climb and also for the photography that would have met us at the top (if it was nice weather). It was absolutely freezing galeforce winds and we couldn't see a thing. We also had soloed some of the route which is a thrill but also a little scary.
8. What is your favourite thing about the outdoor community?
How willing everybody is to support each other. If you have a question there is always going to be somebody who will take the time to answer it and help you out. Whether it's something about a route, about gear – anything. And the fact that you can just meet people in person who you'd only spoken to online until then!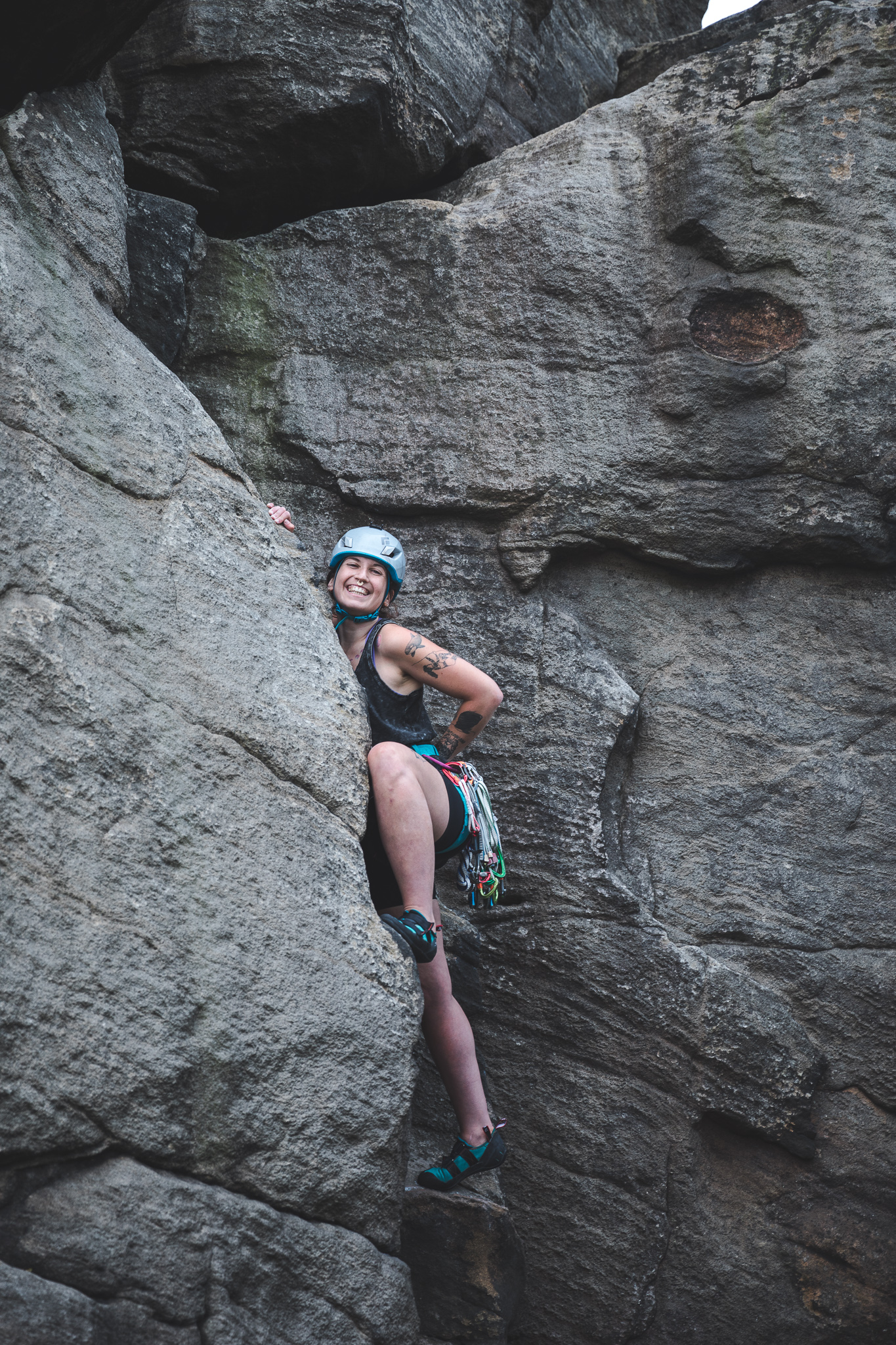 9. Is there anything you would change about the outdoor community?
From a professional standpoint (totally selfish!) I wonder whether there is a different way to approach free labour and marketing for outdoors brands. It's probably not something you're entirely aware of as much of a problem until your income relies on the kind of work many are doing for free for brands these days.
I don't really know exactly what the solution would be and I am aware that it's something that just is, influencer and micro-influencer marketing is a thing and I'm sure it's not just going to go away. But perhaps for people online (smaller accounts) to recognise that their time writing posts and taking photos/ videos is worth more and they should charge, rather than being happy that a brand picked them to send a bag to.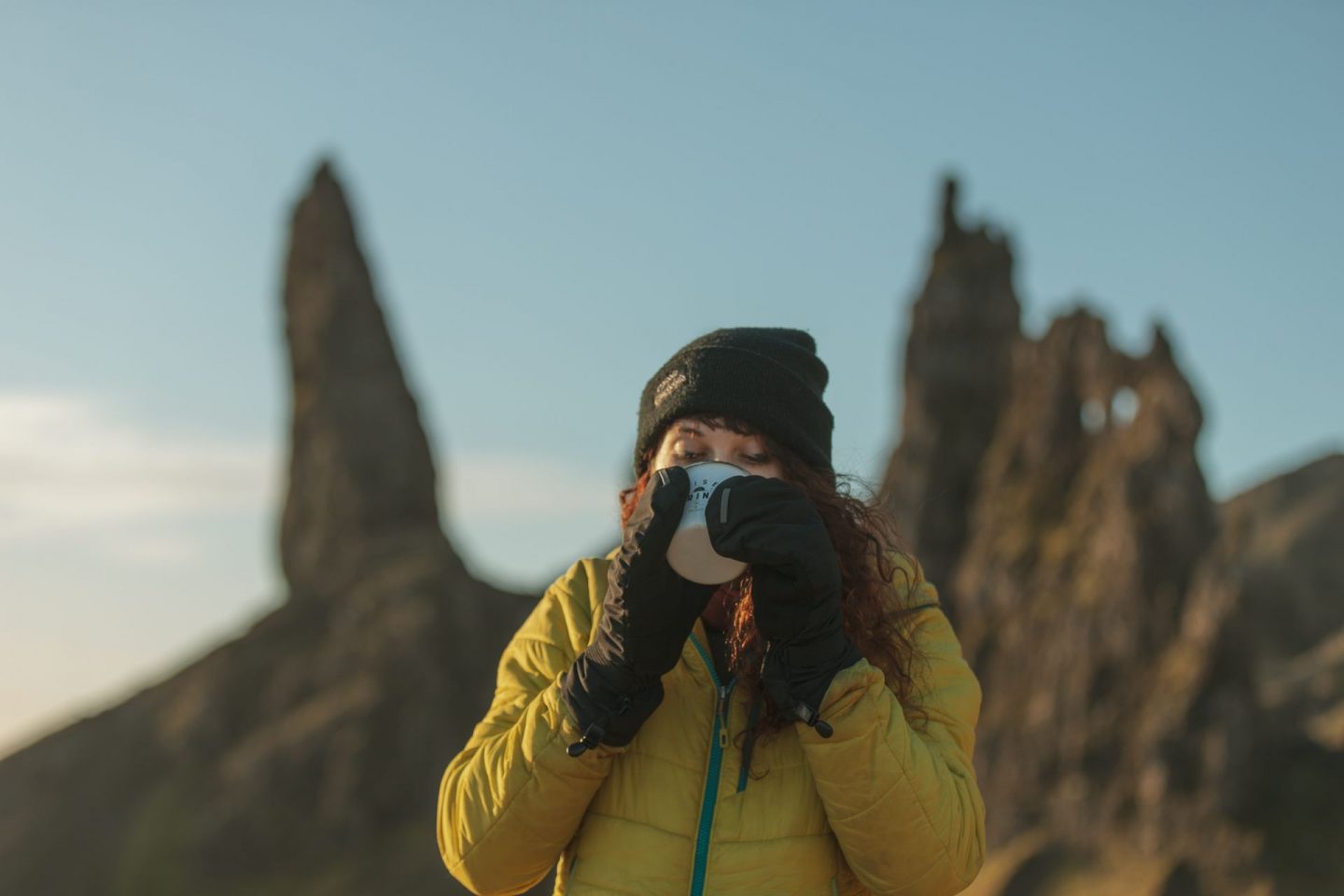 10. Is there a sport/adventure pursuit you would like to try? If yes, what's stopping you?
Surfing! My dodgy ankle is just a recipe for disaster. I don't think I'll ever be any good.
11. What does a typical adventure day look like for you?
Usually a horrendously early morning, a pre-dawn start. Setting out, taking off my layers every 2 minutes because I put too many on and I get too hot. Usually rushing to get to the approach of a climb whilst the sun is coming up and then some big dark cloud gets in the way and ruins the sunrise! Climbing all day, hanging off the edge of a mountain and looking out to the view. Topping out to sunset.
This hasn't really happened in months and months now, it's been way too long.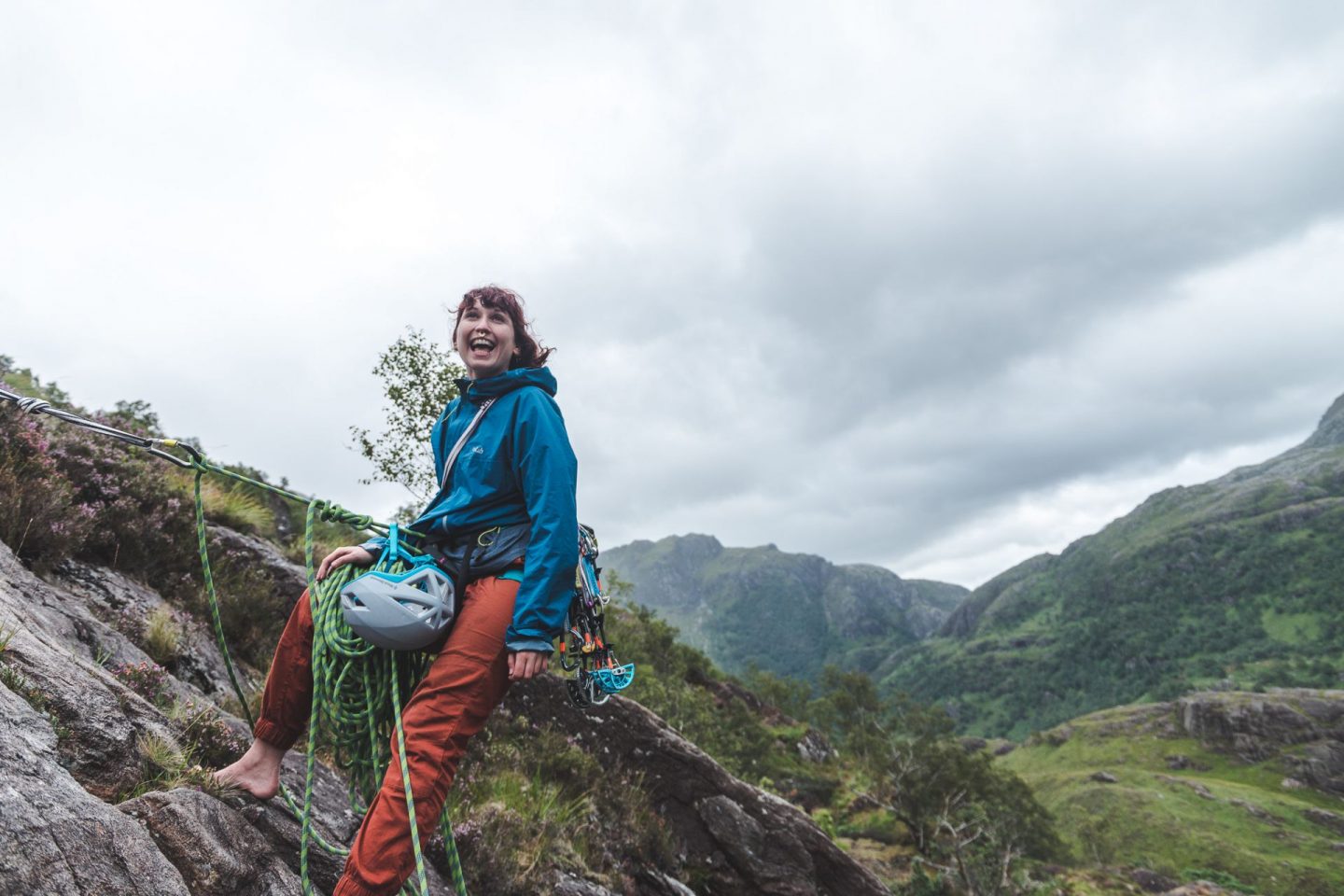 12. What is the one song you would pick to sum up your time outdoors?
Absolutely no idea but probably something super chill like a Ben Howard song. Something soft and acoustic that mirrors how the outdoors makes me feel.