"Not all girls are made of sugar and spice and everything nice… some girls are made of adventure and wine and all things fine." – Unknown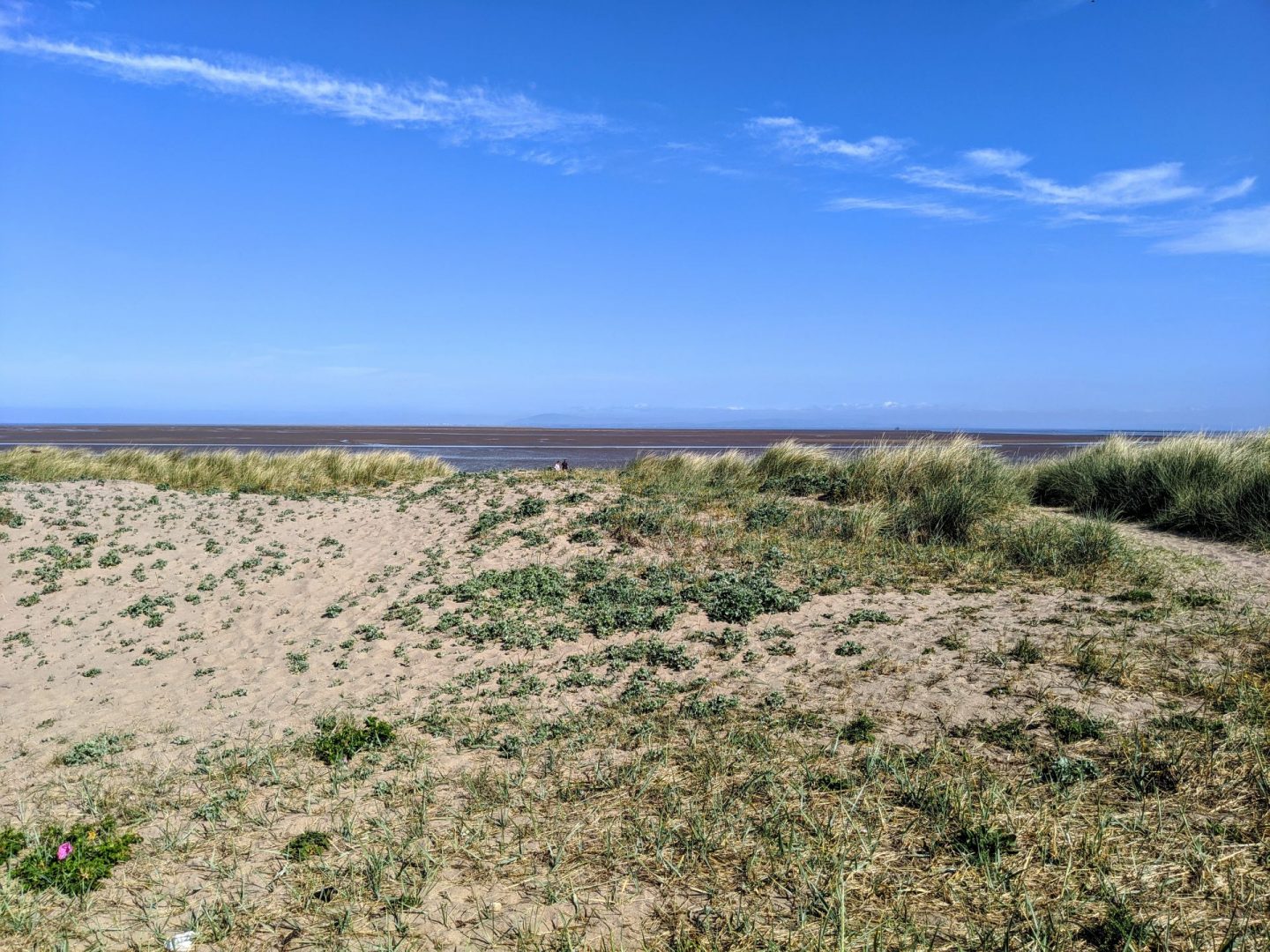 Me and the other half went on our first proper walk together the other day, although he is super fit (way fitter than me) he isn't a hiker, hes a cyclist and gym bod! But wanting to get involved with what I do he suggested we go for a hike. Which I thought was really sweet, although me wanting to get involved in what he is interested in totally backfired and now I am the proud owner of a road bike! Should have told him my hobby was eating pizzas!
So back to walk, I wanted to introduce him to my favourite kind of walk, the coastal kind. Still not able to go to Wales (the Wales Coastal Path is my favourite coastal path) and him living on the Lancashire border we decided to walk from Fleetwood to Blackpool and back a total of about 18 miles. I knew the walk was pretty flat and with his level of fitness wouldn't be a problem! Although he can over 18 miles on a bike in less than an hour so was slightly worried he would think walking takes too long!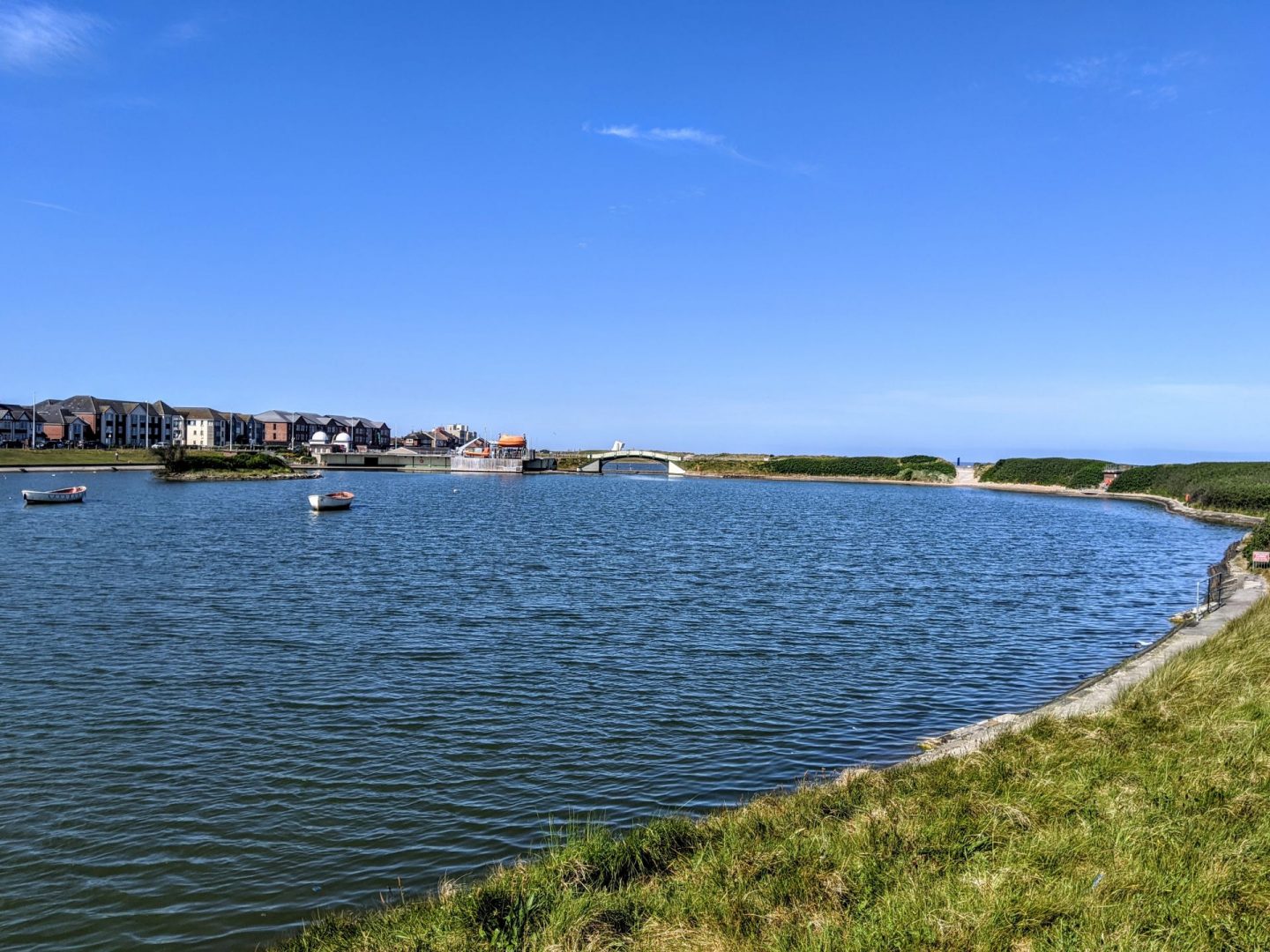 We filled up my backpack with snacks and headed to Fleetwood, it was also the first time I have ever been to Fleetwood which is odd because as a child we would so much time in Blackpool. Yet we never drove further down the coast. Fleetwood is so lovely not sure what it was like before Covid-19 but its quite especially considering how busy Blackpool gets. Unlike Blackpool the front is just houses and a boating lake with a couple of food huts at the end of the promenade. I am already thinking of going back and taking my bike.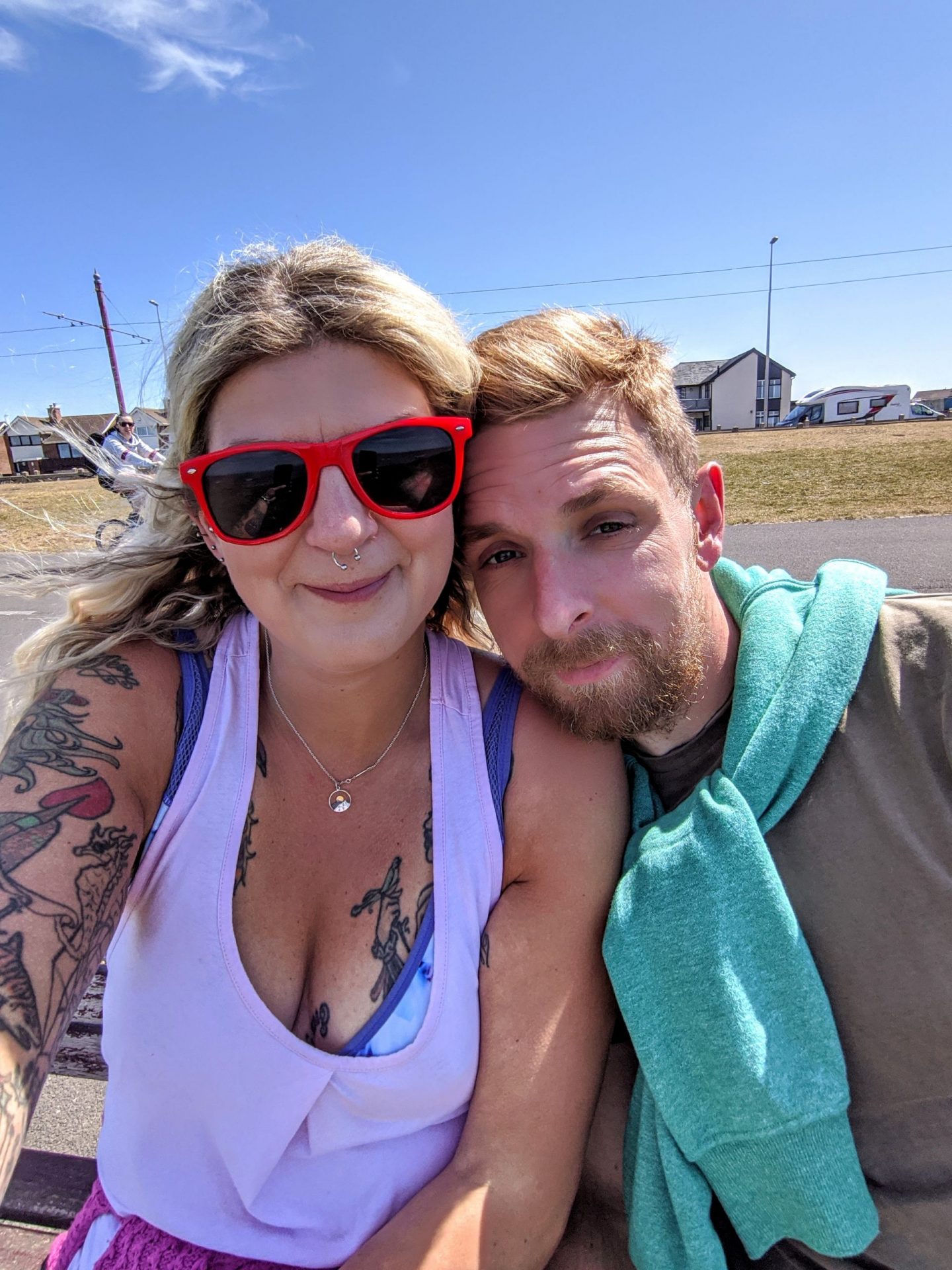 I can safely say it was one of my favourite days in 2020 so far. Due to our commitments and work we rarely get a day together. Certainly very rarely get a whole day to go and do something something we are making the most of. With me being off work we are trying to spend as much time together as possible, without the pressure of work and me commuting it seems to be going really well. Hoping to get him out on a few more hikes before I am due back in work.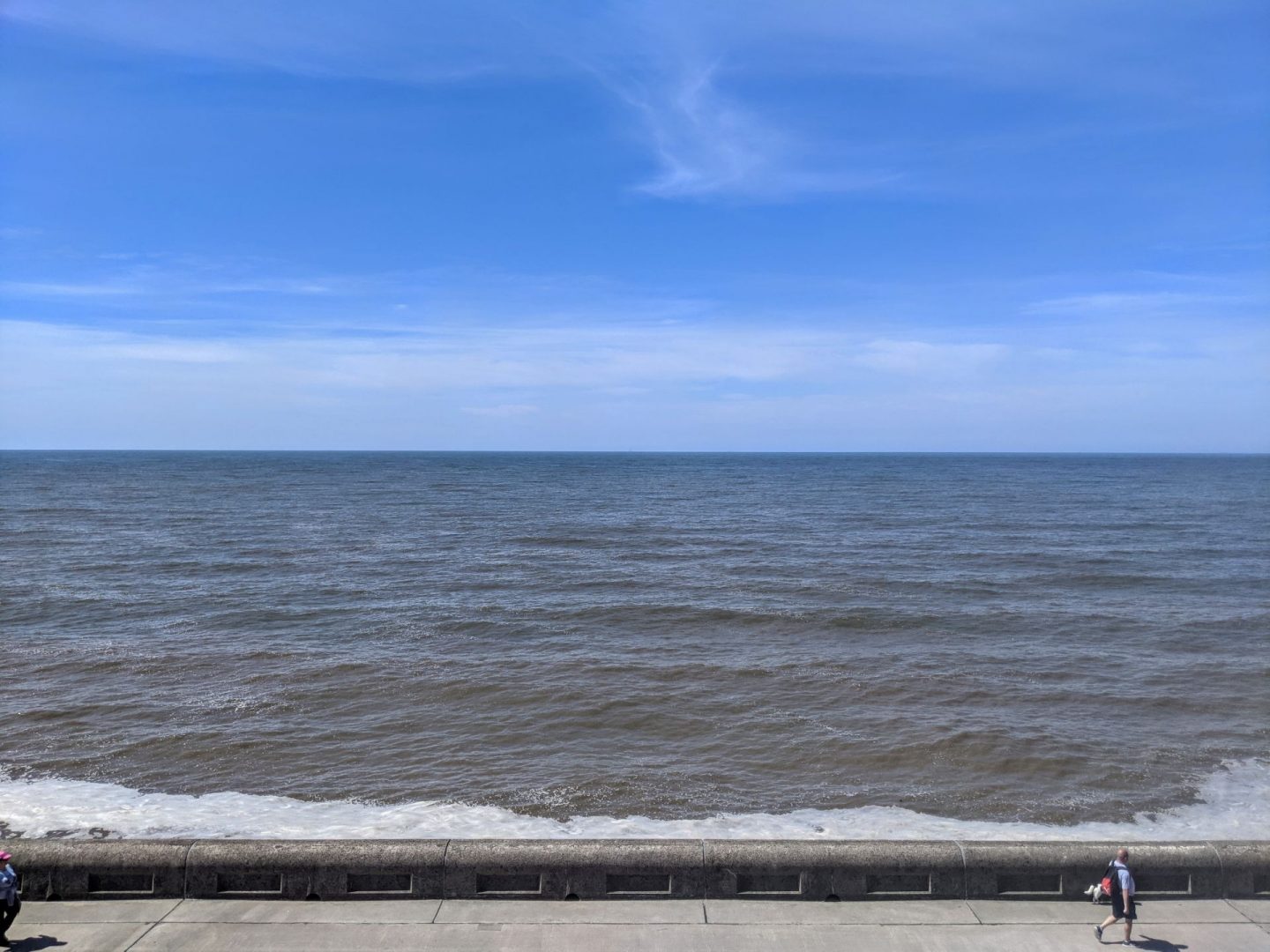 So the walk itself isn't technically, its pretty much the flattest walk known to man. You stay on the promenade the whole time which leaves more time for laughing and snacks. Its the perfect Sunday afternoon stroll, we passed families fishing over the sea wall, couples sunbathing on the beach and tiny kids learning to ride their bikes. The promenade is wide enough to socially distance, although the closer you get to Blackpool the busier it gets. In fact once you get to Cleveleys human footfall more than doubles. Cleveleys is also the area where cafes and ice cream stands start to pick up. It is also the first place we found public toilets which were a life saver, we still have some mystery and he is yet to see me pee behind a bush.
Eventually we made it to a much busier Blackpool, not wanting to stick around the crowds we grabbed some fish and chips and sat down next to the sea in our own little social bubble. Blackpool holds such fond memories for me of my childhood, I also feel that it is one of those love it or hate it places. I personally love it, it is what it is and the walk made a nice change from mountains and hills. Blackpool is never going to be as beautiful as the Lake District but it certainly has its own character.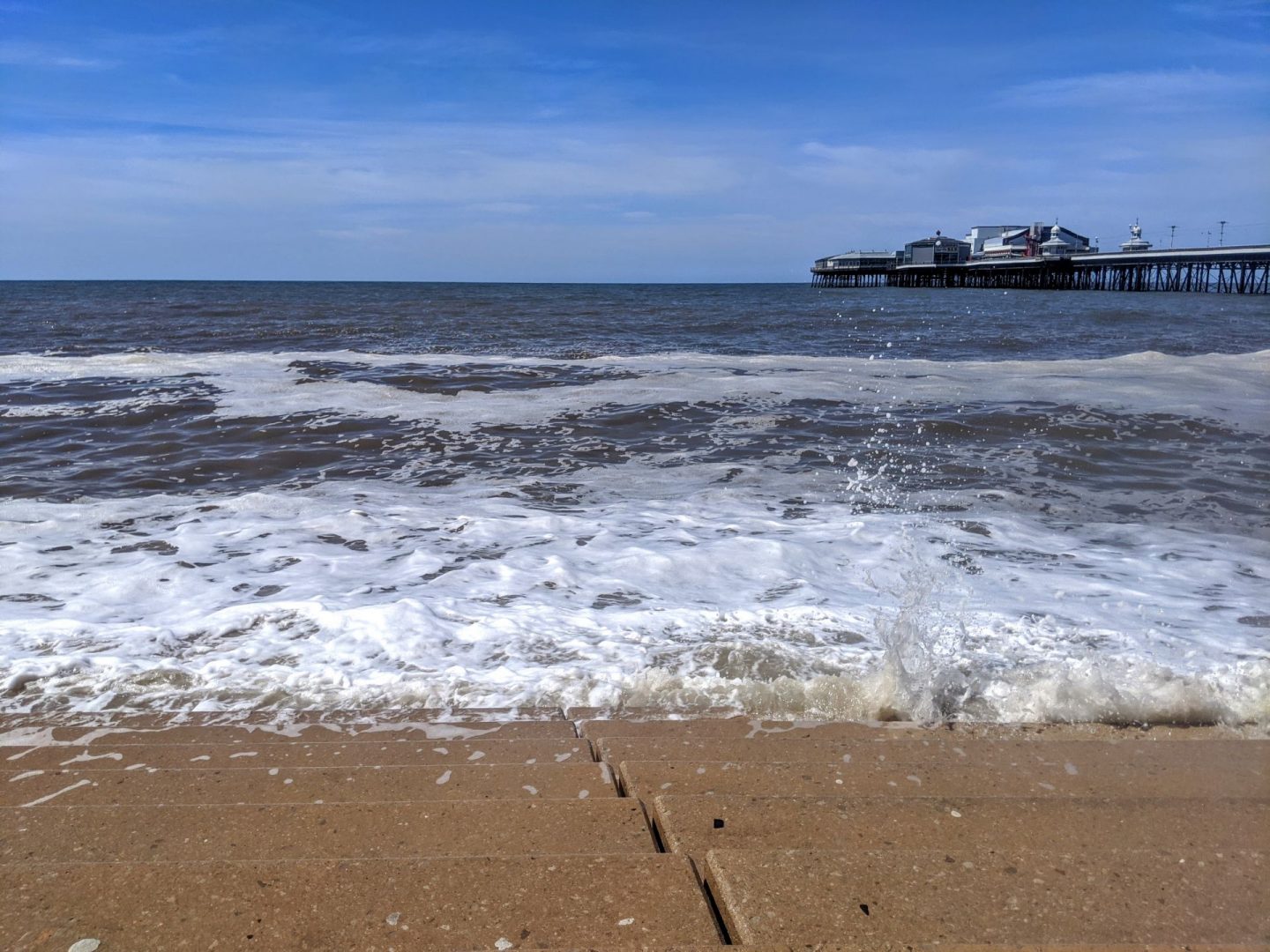 You follow the route along the promenade so its all concrete and you have to watch out for cyclists, of which there are lots! But the beach is always in view and its safe from the road. If you time it right there is a few ice cream stops and plenty of places in Blackpool to stop for a treat or two. On hot days it gets busy you are best starting either very early or after lunch to miss the bulk of the lunch time crowd out for a burger. Or miss Blackpool completely.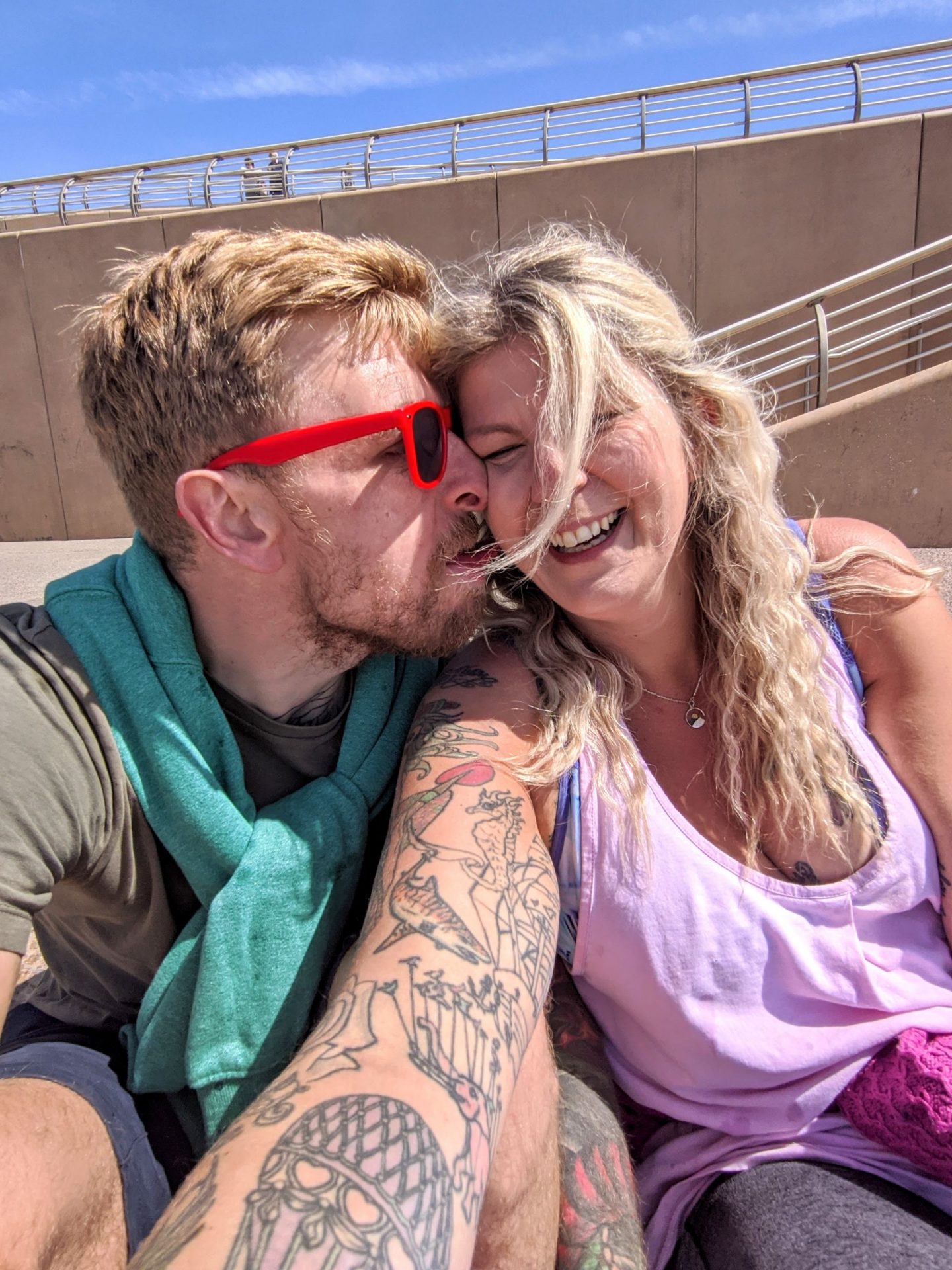 I don't think I have laughed so much in ages! He loves snacks as much as I do (thank god, imagine if I liked someone who didn't snack). Can't wait to get him up in the mountains where I will be getting my own back for the road bike!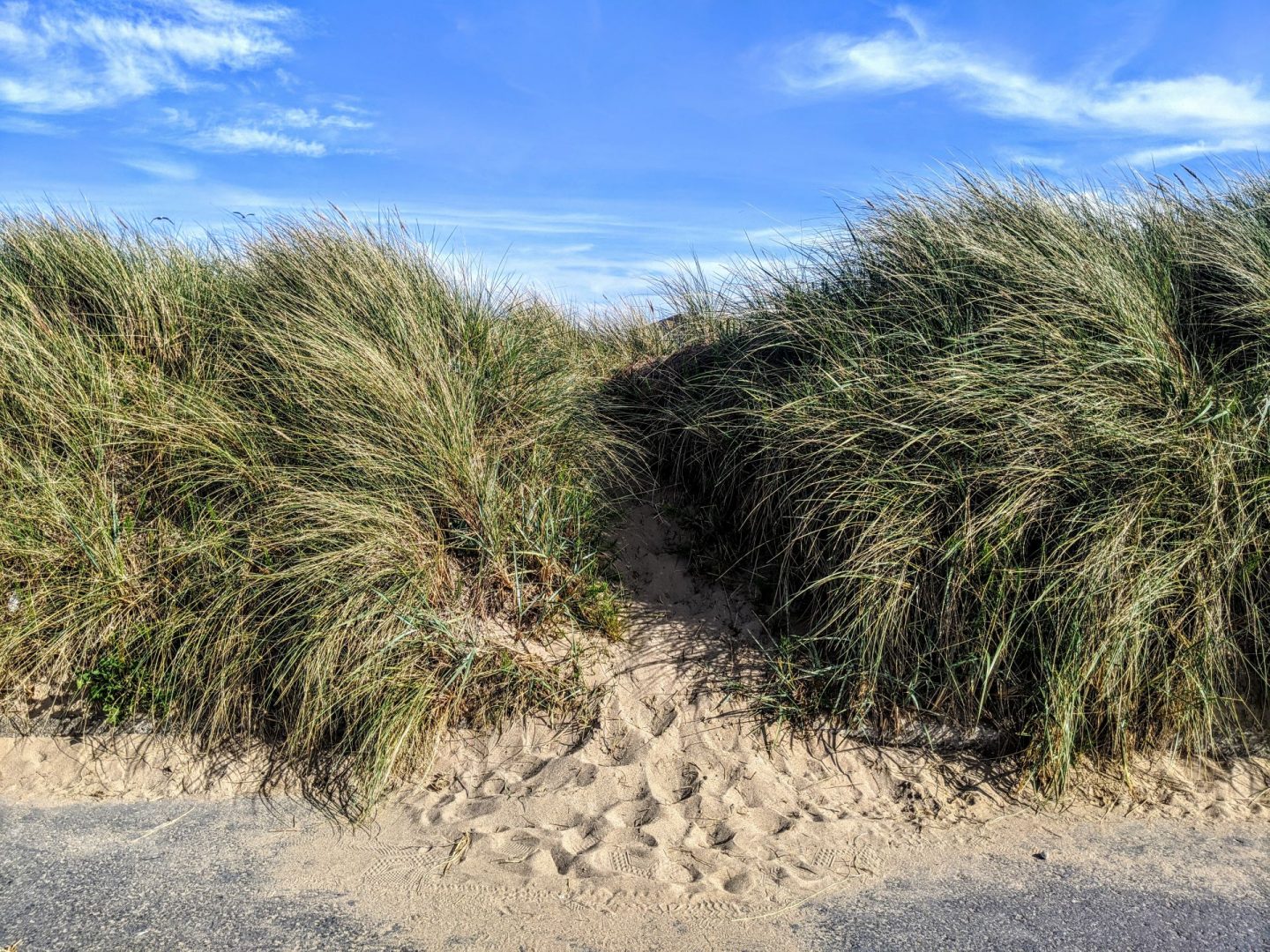 We eventually arrived back at the car, the day was perfect! The sun was out and hot, we slowly walked along the route stopping when we wanted to (mainly for food), we chatted and laughed for hours. Enjoyed an ice cream and just had a great day! Definitely my best lockdown day to date! After the hours drive home we stopped and picked up a take away before falling asleep on the sofa after a fall day of sea air. Bring on the mountains!