"Maybe we can be each other's soul mates. And then we can let men be just these great, nice guys to have fun with." — Charlotte York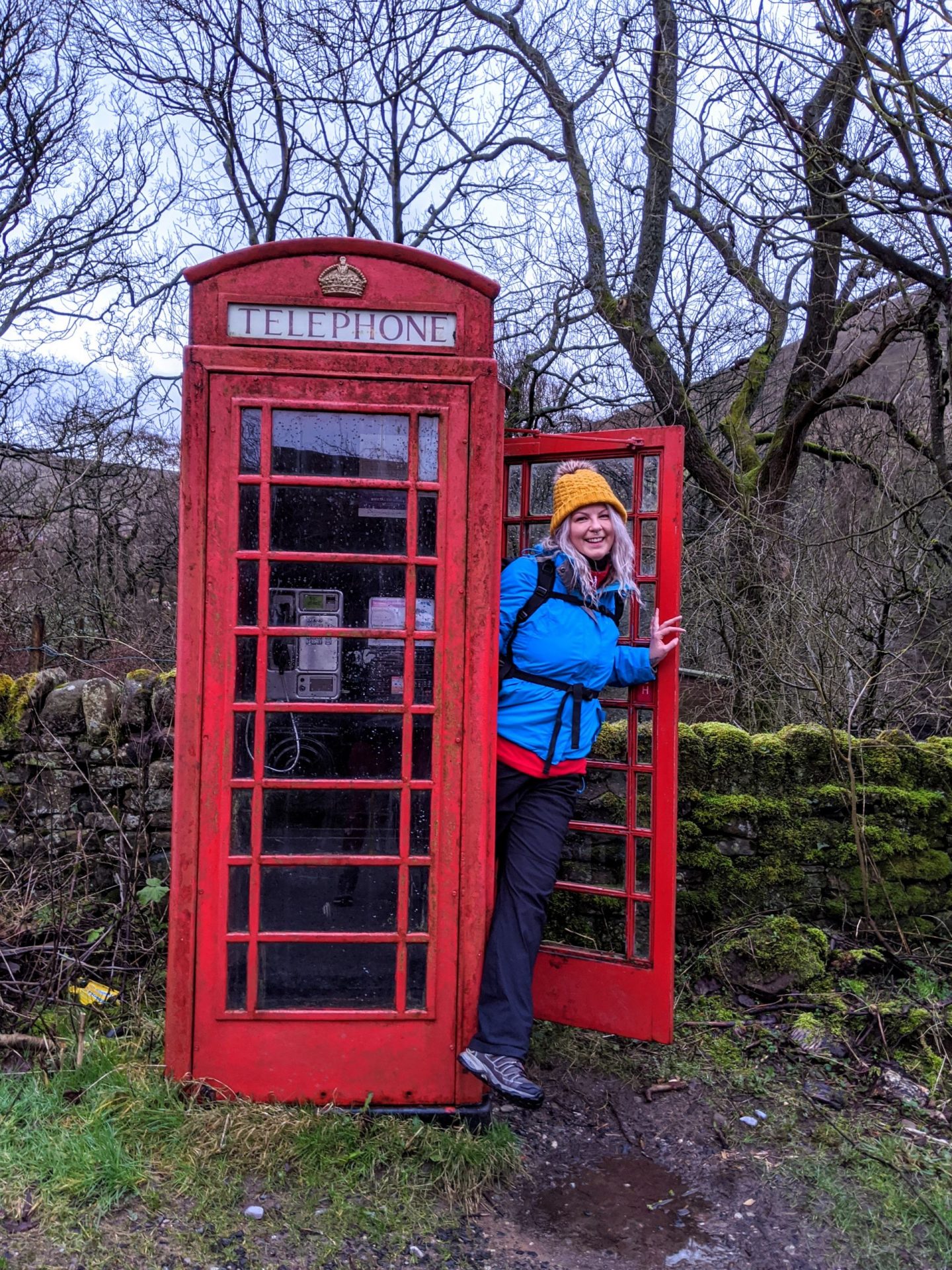 What better way to celebrate Valentines Day then a hike in the Peak District with a beautiful lady! I am super blessed to have an incredible group of friends, friends who love me through everything and are there when I need them and are there when I am not a great friend back. I wasn't happy about another valentine's day alone so when Chrissy offered to come out and celebrate Valentines Day with me I jumped at the chance to spend time with her.
And because Chrissy is an amazing friend and she knew I really wanted to hike Kinder Scout she plotted a hike (even though she's not a fan) that took us up Jacobs Ladder and across Kinder Scott and because it was February she still came out with me in the middle of a storm and with me being a miserable cow! Now if that's not love I don't know what is!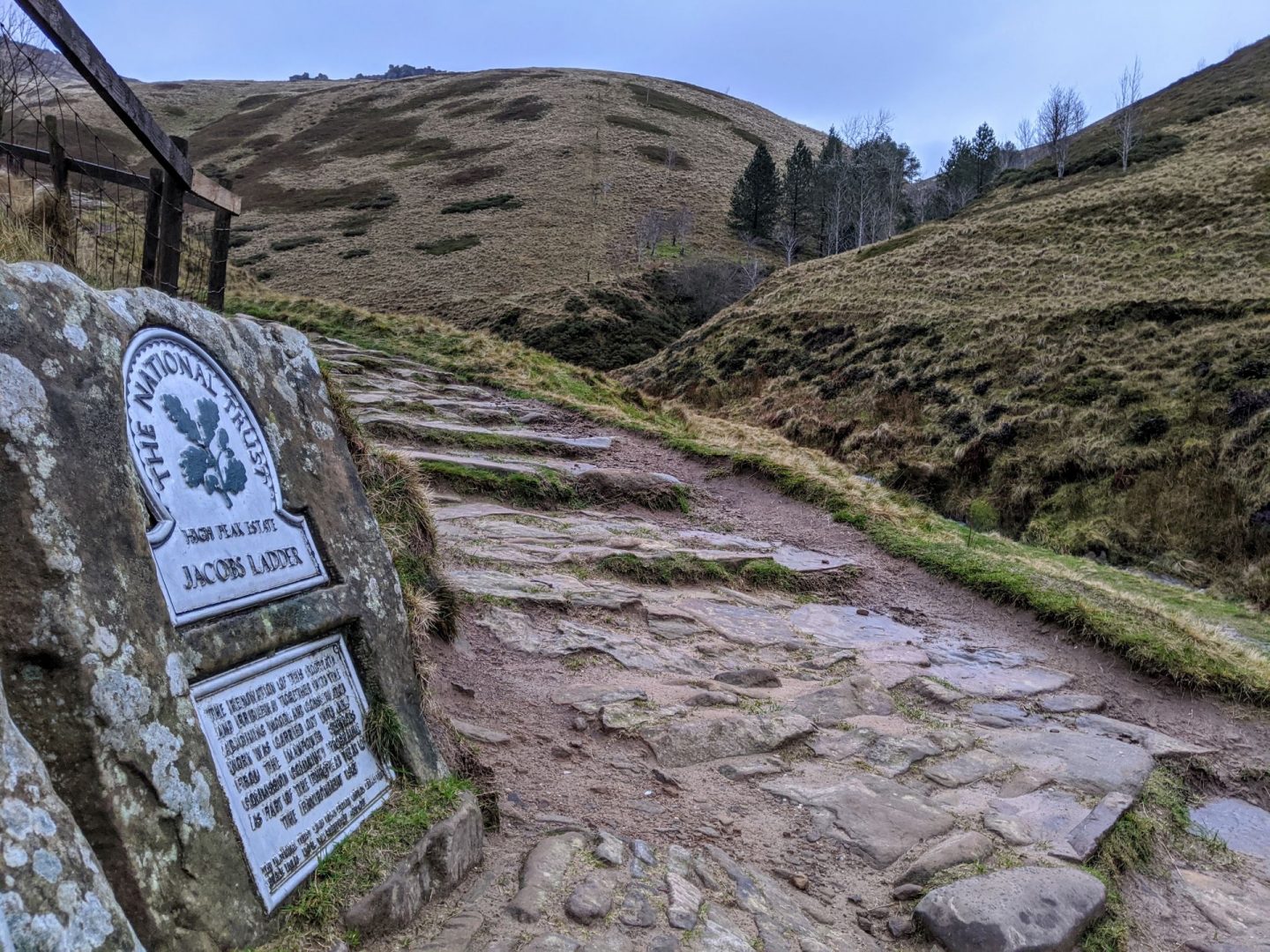 And if all the above reasons weren't enough to show what a good friend she is, she bought wine and cupcakes too!! I call dibs on spending every Valentines with her.
"Of all the paths you take in life, make sure a few of them are dirt." – John Muir And I recommend doing those dirt paths with a good friend (a friend who brings wine)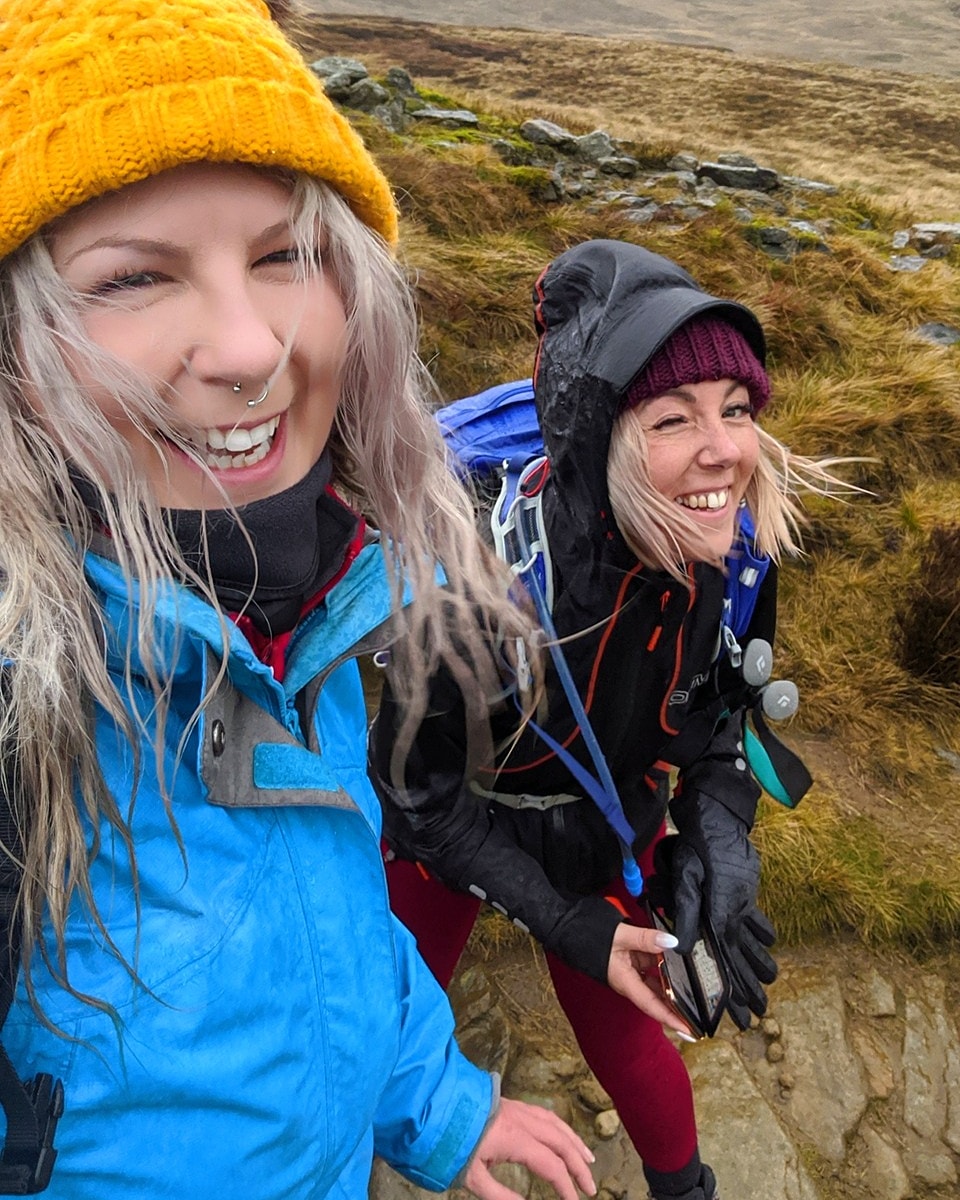 Is a hike really a hike without laughs, beaver faces, dancing and screaming? We don't think so either!!
This 9 second video means the absolute world to me, I am very shy despite being an oversharer and it can take me a very long time to open up or be myself in front of people even my friends! Or apparently it can take only a couple of months and a few bottles of wine and I'm all yours.
Nothing tests your mental ability more than choosing to hike and being pelted in the face by tiny bits of hail that feel like razor blades cutting your face and choosing to keep going!! Is it just me or is it that weather (other than the sun) is never behind you! 70mph winds in your face, just once come up behind me and give me a little help up the damn hill!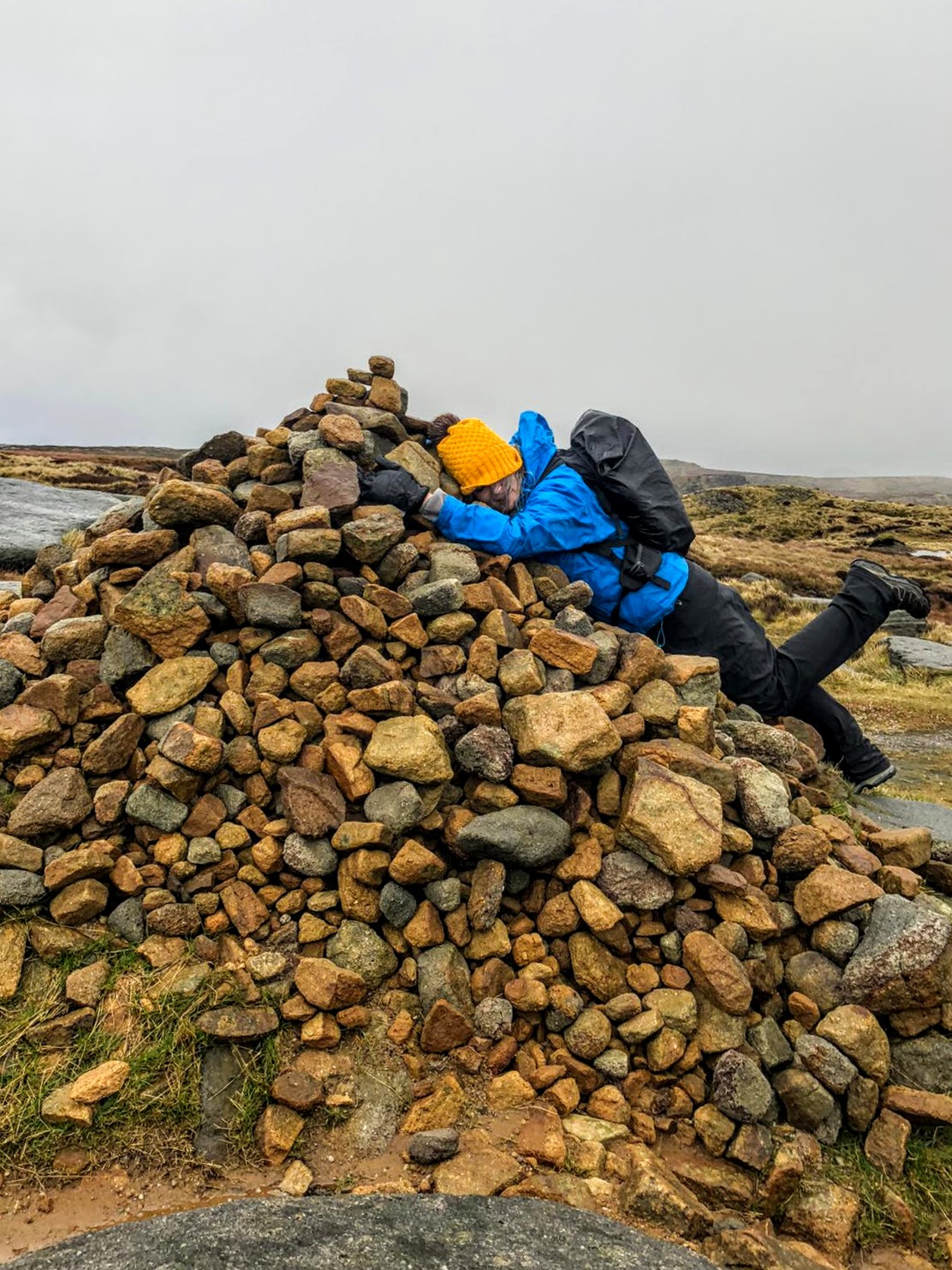 #mood
It is safe to say between my mood and the weather I could never have done this hike alone. Sure I could have physically done it but not mentally not at all, I would have been found days later crying under a rock. That's even if I had gotten out of bed. Despite being an eternal optimist there are still days where shit gets me down discovering hiking and the outdoors has really enabled me to address issues. It's pretty hard to be sad when you see the beauty of the world and the satisfaction of the actual journey makes me feel like I have accomplished something even if it's just that day.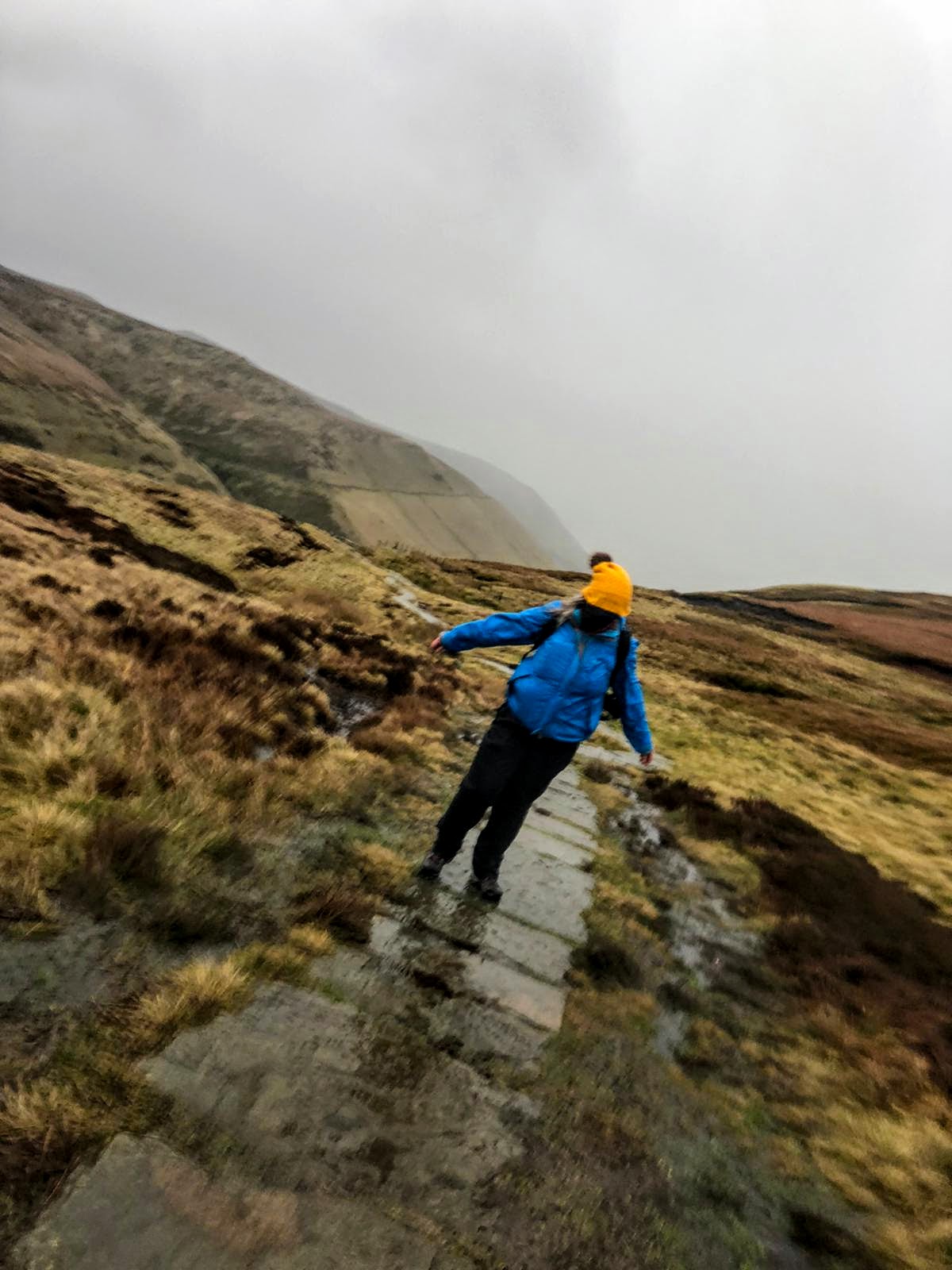 My mood and the weather meant I was so desperate to give up, go home and sulk like a child but another part of me wanted to keep going, scream into the wind and let the rain wash away my tears. My mind had long given up during this hike but my heart was bursting to finish it.
Despite it all, Chrissy kept going and didn't say anything about me constantly going over the same thing like a broken record. I definitely owe her some fun more upbeat hikes.
"When the rain falls you just let it fall and you grin like a madman and you dance with it, because if you can make yourself happy in the rain then you're doing pretty alright in life"Nick & Norah's Infinite Playlist
Putting me to shame with her poses, if I opened my legs that far I am sure they would pop off. Imagine the headlines, woman up kinder scout has popped her legs off in the hope of a good insta picture! The shame!
Kinder Scout was nothing like I expected, it was sooooo much more! I can't wait to explore and climb more in the drier months when I will have less fear of losing my boots in the mud or being blown off a rock! The Peak District is slowly winning me over but right now I can smell spring in the air and the sun is starting to warm my skin ready to get back to the Wales Coastal Path and lazy Sunday's hiking and swimming.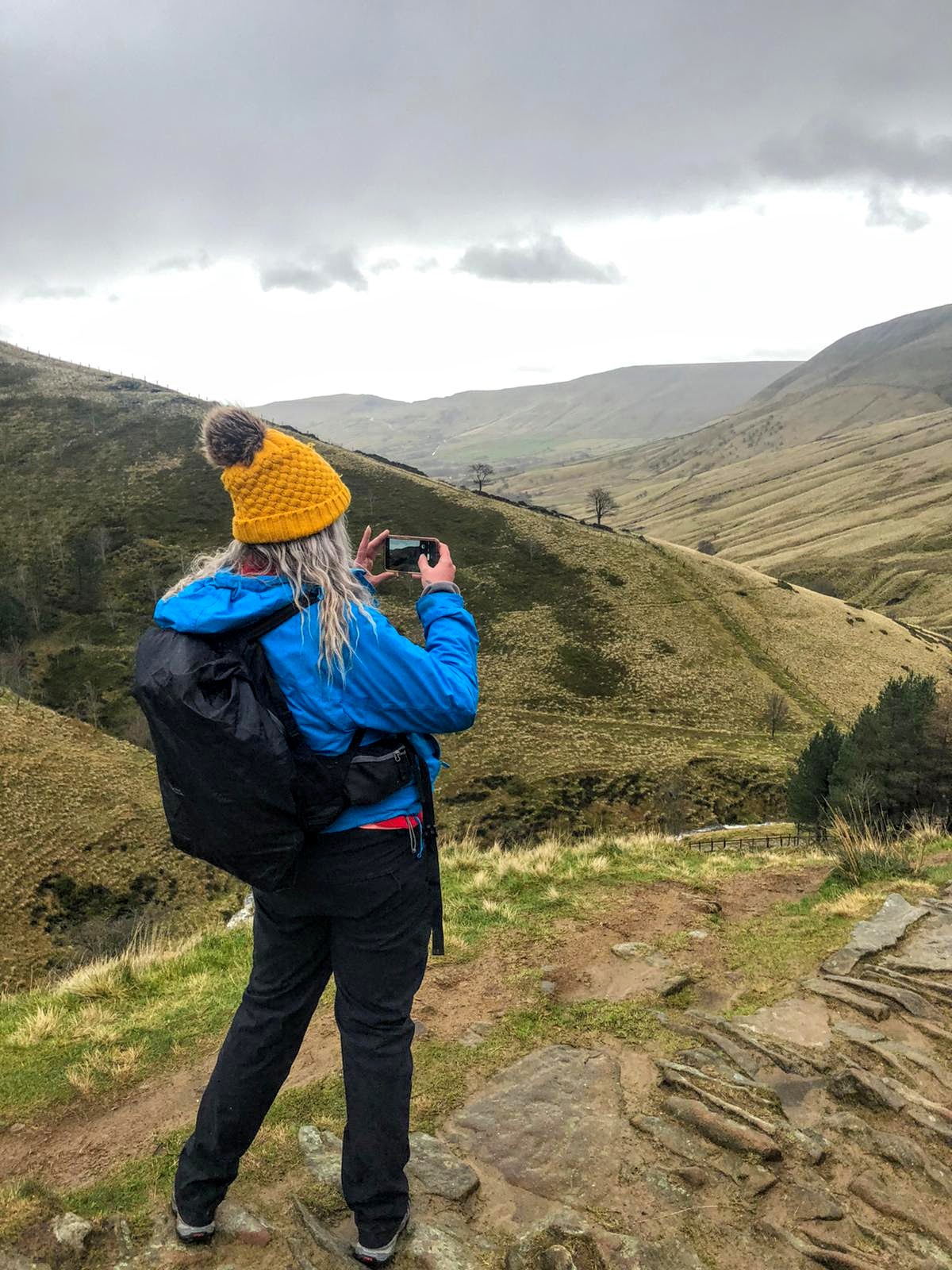 And in true hiking style as we came down the hill and started heading back to our cars the wind died down and the sun started to peek out from behind the clouds! Although not a believer in God or religion there are times like this when I think it could all be real, like something needed me to walk through that storm and scream the mood out of me into the wind. Whatever the reason being out in a storm, fighting against the wind for a few hours seemed to mess with my balance as walking on the flat sent me flying through the air and landing on my back, taking Chrissy out on the way down. And after what had been a very emotional hike it seems I had lost part of my mind as I couldn't get up for laughing, I looked like a turtle waving my arms and legs around trying to roll over.
Its safe to say I know who I am calling next time I am in a bad mood, best start stockpiling wine now!!