"I love to walk. Walking is a spiritual journey and a reflection of living. Each of us must determine which path to take and how far to walk; we must find our own way, what is right for one may not be for another.
― Edie Littlefield Sundby, The Mission Walker: I was given three months to live…
Still trying to be a better blogger I am desperately trying to catch up on old blog posts I had planned but never wrote, because you know life. So I am trying my hardest to get some of them up on here, because you know memories!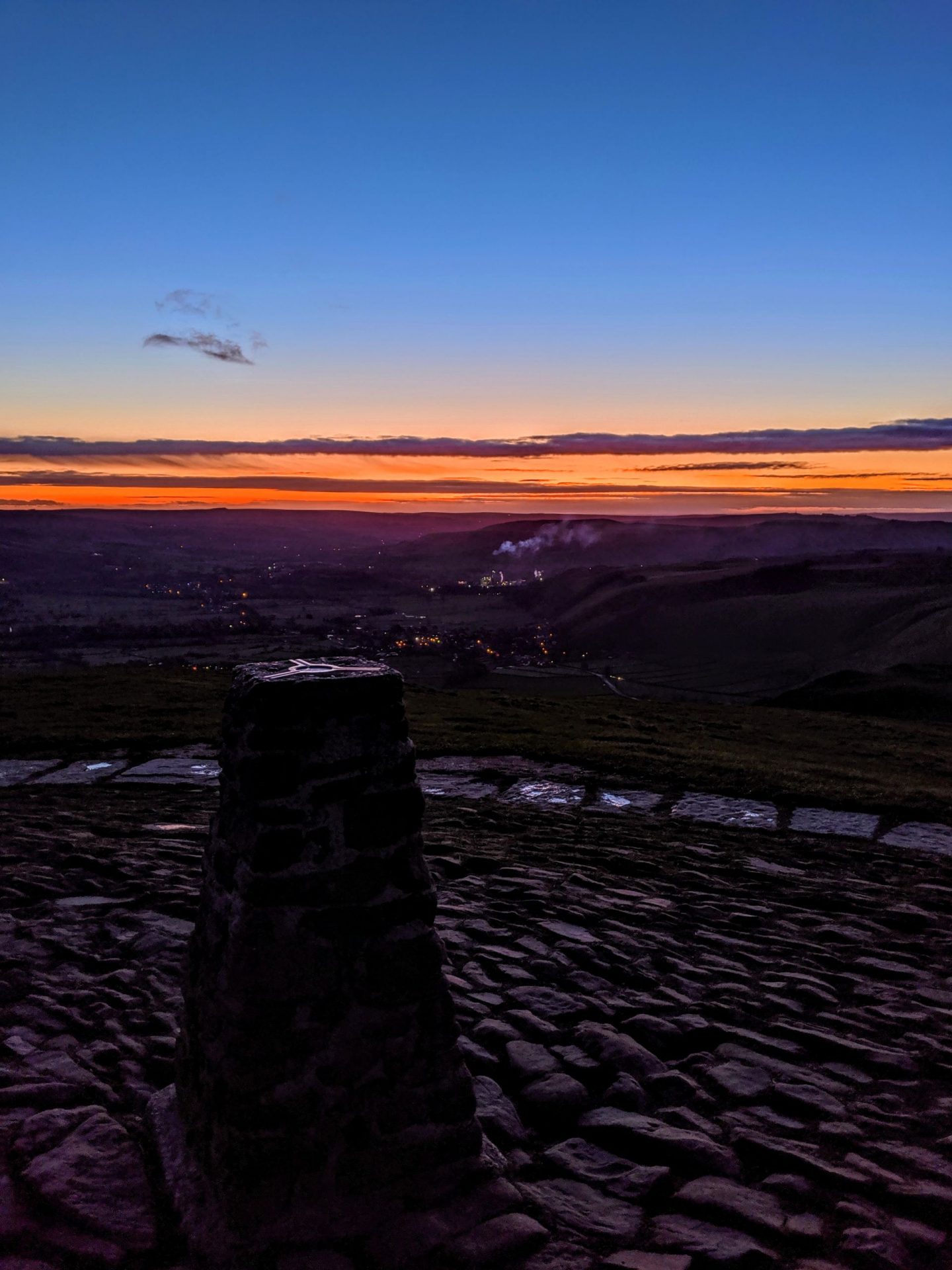 In November I went hiking in the Peak District for the first time ever! I know the worse part of that sentence is that I actually only live an hour away from the peaks. I grew up in a very Northern family we would spend our Sundays eating meat and two veg while watching tv. In fact I don't remember doing anything active as a child let alone doing anything in the outdoors. Although as a teenager I joined the girl guides and discovered my love of camping, hiking and kayaking although by my mid teens I had discovered boys and nights out and I never thought about the outdoors again until last year. Wow that was more ranting then I expected.
My point was I had never been hiking in the Peak District before and it was the one national park that I knew the least about. So I put some Instagram stories up about which walks would be best and the three clear winners were Kinder Scout, Mam Tor and Luds Church. Wanting to spend as much time outdoors as possible I decided to do Mam Tor and Luds Church on the one day.
I plotted out my routes and needed a lot of daylight hours so I decided to get up Mam Tor for sunrise. The one thing I forgot about is that I am a little scared of the dark because………………………………….I am scared of badgers like terrified of them! No idea why, but in my head, they can outrun me and have the sharpest teeth in the animal kingdom. I pretty much sat in my car until the sky began to lighten and I felt brave enough to get out of my car (yes I had a head touch).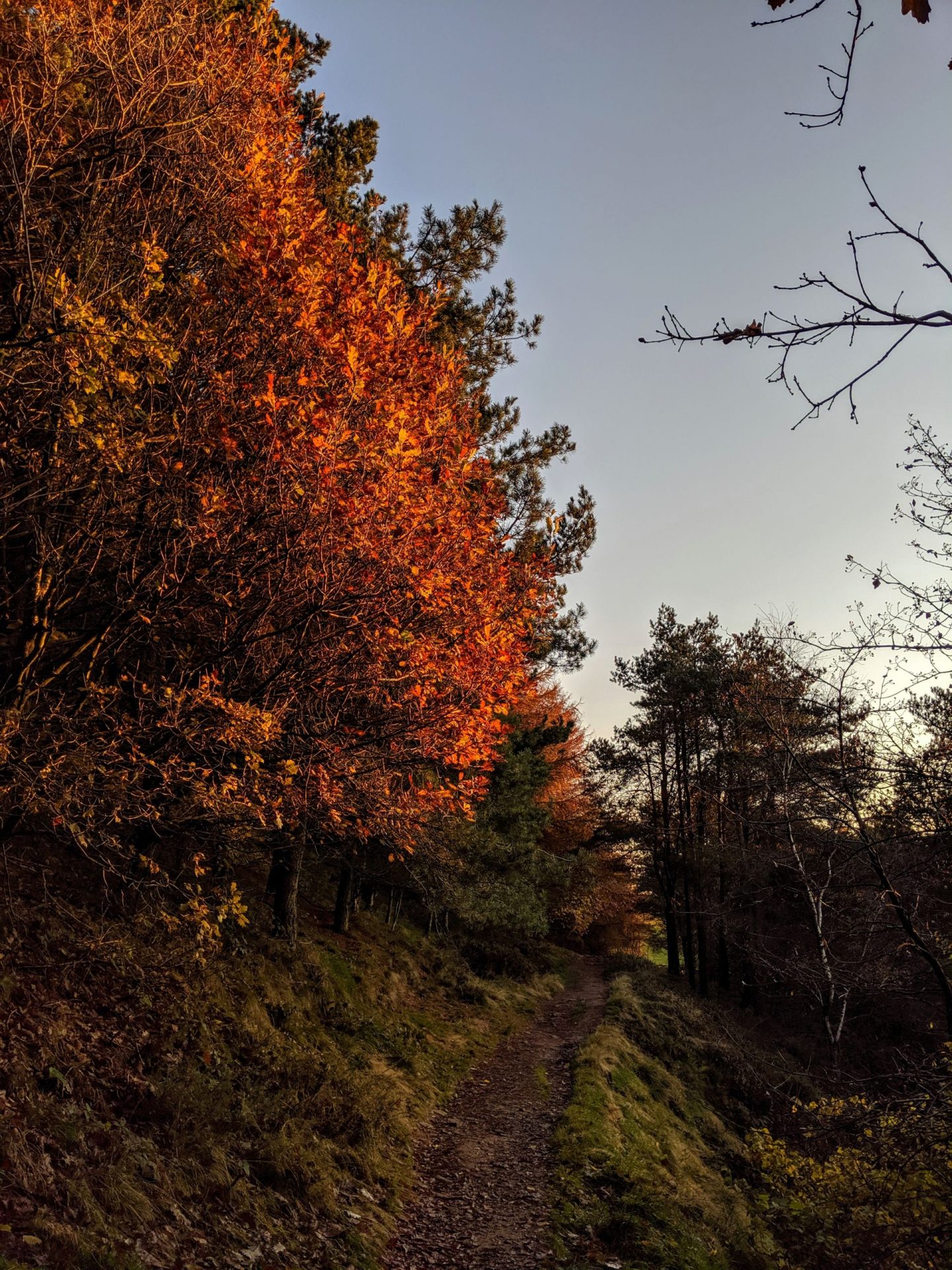 So this is also my first ever winter hiking and you know what it hasn't been even half as bad as I expected it to be, I might even say enjoyable! Although now at the start of March I am ready to be hiking in my shorts again only stopping to lay on hot rocks in the sunshine like a lizard!
Now I know the Peak District better I can actually tell you about my route, kinda, definitely don't hold me to it! So I parked in the National Trust car park at Mam Tor, got to the top just before the sun came up, slightly freezing to death I decided to keep walking, I figured I was now up high so would see it on my travels!
What I know now which I didn't at the time of doing this walk was I was walking along the Great Ridge! So along to Hollins Cross, Back Tor (which I might actually prefer to Mam Tor!) to Losehill
Mam Tor means "mother hill", it's also called the "Shivering Mountain". Whatever you prefer to call the 517m high hill it's difficult to miss, being visible from miles around. You can spot it from White Edge and Froggatt Edge, much of Stanage Edge, Bamford and Derwent Edges and Kinder Scout. Depending on the intervening terrain it can be spotted from lower levels too.
The top of Mam Tor contains a late Bronze Age hill fort with a double set of earth defences. They join with the huge landslip on the south-eastern side making it a formidable defensive position. The landslip started around 4000 years ago and has slowly been collapsing into the Hope Valley facing Castleton ever since. Because it's an active geological feature and its age it's difficult to tell if the builders of the fort deliberately used the sheer face of the landslip to augment the defences or if the two have merged as the landslip got bigger over time. In recent times the road past Treak Cliff Cavern to the Blue John Cavern has been destroyed by the movement of landslip to such an extent that attempts to repair the road have been abandoned leaving the centre section unusable for motor vehicles. This leaves each of the tourist attractions accessible by their own, opposite ends of the road.
Mam Tor (particularly on the landslip side) and the adjacent Rushup Edge are huge favourites with paragliding and hang gliding enthusiasts because of the almost constant supply of updrafts combined with spectacular views over the central Peak District. It's only on the calmest of days that you find glum-faced fliers unable to take to the air.
I really wanted my picture with the trig point but there was no one around to take one for me so I did the only logical thing I could think of! I climbed on top of it and took a selfie. I am in, the trig is in it which means it was a great plan! Looking back now, this was the point which would see me trying to mount every trig I see!
Before I knew it I had completed my first hike in the Peak District and I was pretty chuffed! Because of time, I had to miss the Cave Dale part of the walk-off but I will be back to do that! In fact since this walk I have done it!! That post will be coming soon enough if I can pull my finger out my arse and get on with this blogging stuff!!