The water is your friend. You don't have to fight with water, just share the same spirit as the water, and it will help you move. ~Aleksandr Popov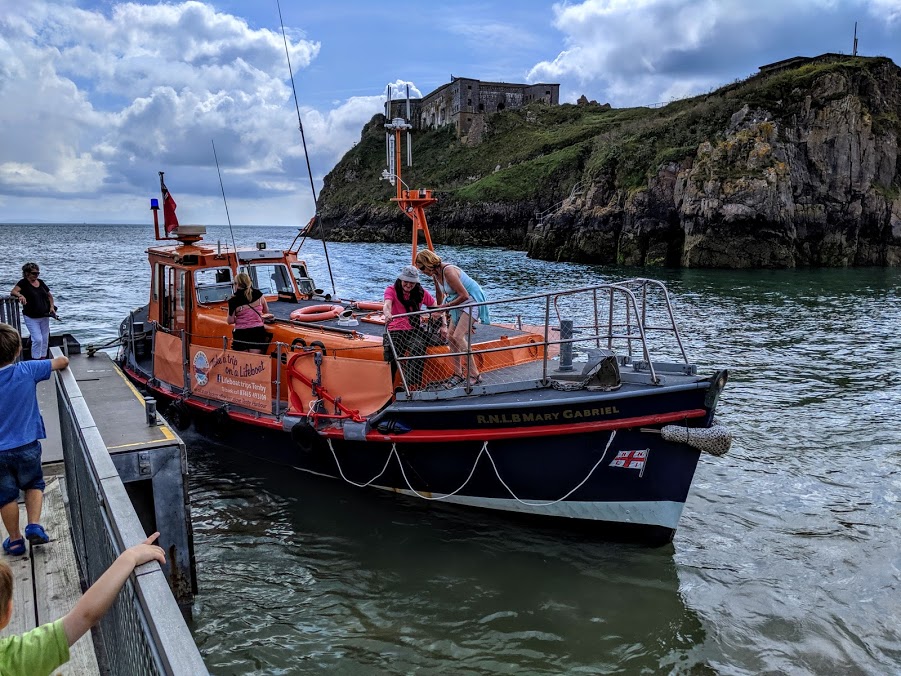 I love everything to do with the sea including boat trips, especially boat trips! Now from Tenby harbour you can get a lot of different boat trips (yes it's a tourist trap, no I don't care) setting sail from the actual harbour and the beach! Depending on the tide the trips launch from either the location. So you go buy your ticket from one of the boat sheds, now depending on the weather depends whether these are open. But rule of thumb is if they are closed first thing they will be closed all day. Prefer for crowds and to part with your money!
I decided to go on the ex lifeboat trip because I am a history geek and the trip had lots of information about the two lifeboat houses and local shipwrecks! And if I am honest I have never been on a lifeboat (which I am very thankful for) so thought it would be fun! Other trips including fishing, speed boats and trips to a couple of islands! And I did like the sound of them but not the sheer number of people queueing for tickets! The thought of being trapped on a boat full of kids and sight seers was nothing to put me off!!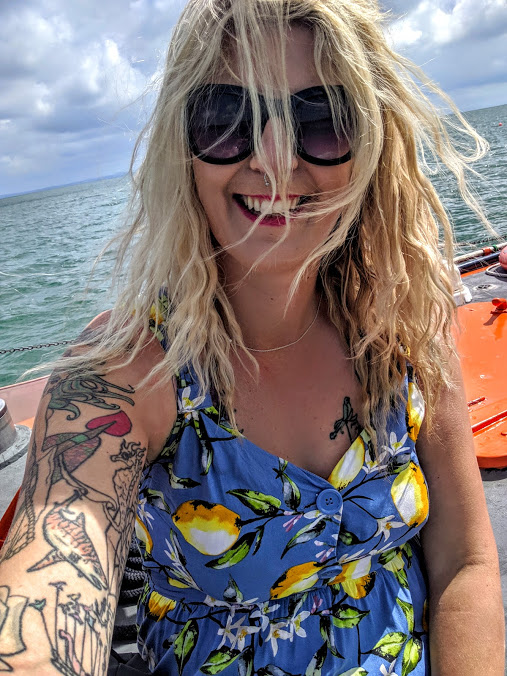 And judging from the smile on my face I had lots of fun! That sea breeze is like the fountain of youth!
One of the best bits of this boat trip was that it seemed to be the least popular of all the trips, I guess lifeboat history is a niche topic! There was only 5 of us on the boat which was perfect for me! Just an FYI don't hate people I just really dislike loudness and rudeness, I would definitely say I'm a peaceful soul who gets anxious around big crowds. The trips run all day, the harbour does get a little busy with boat traffic but being on a boat does give a different look to Tenby, you get to see all the pretty painted building in the background with castle hill in the foreground!
Shipwrecked Fishermen and Mariners' Royal Benevolent Society opened a lifeboat station in Tenby in 1852. The RNLI took over two years later, building its first station on the harbour beach in 1862. During the 19th century, six silver medals were awarded at Tenby for rescues off the coast.
In 1905 the RNLI built a new boathouse and slipway, with rollers so that the boat moved easily, on the north side of Castle Hill. This was a Tenby landmark for more than 100 years, when the station and slip were replaced by modern equivalents nearby. The old lifeboat station's conversion into an unusual house was documented by the Channel 4 television programme Grand Designs. And yes since returning from Tenby I have watched that episode again.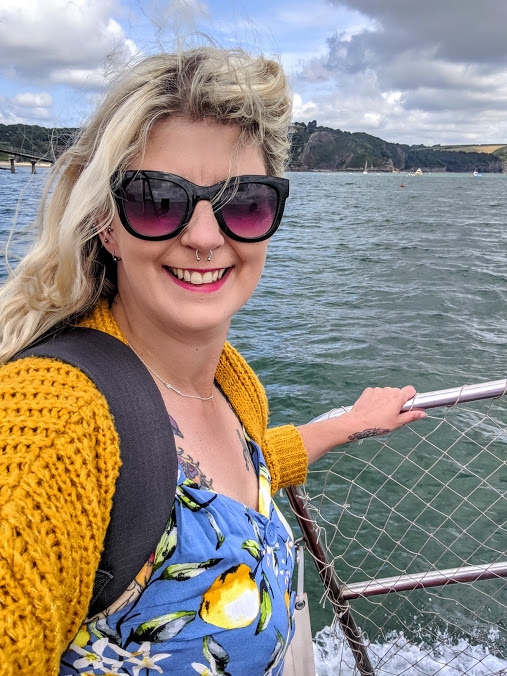 A little colder thanks to the sea breeze but just as happy, can you tell 🙂
The RNLI station is actually open for visitors to look round, I had looked round while waiting for my boat trip and you get to see the lifeboat they use today up close, there are also friendly volunteers to answer any questions you may have. I also support RNLI whenever I can because it is a charity and it saves so many lives every year! It is the reason why we get to feel safe on our coasts, since it was established in 1824, the RNLI is estimated to have saved c.140,000 lives. And most of their 40,000 crew members are in fact volunteers who risk their own lives coming out to save other people! They leave their families at home to rescue others in what can be very dangerous conditions! And I am certainly not sure that I am that selfless! So please visit one of their stations even if its just to buy a book or tea towel, every bit helps!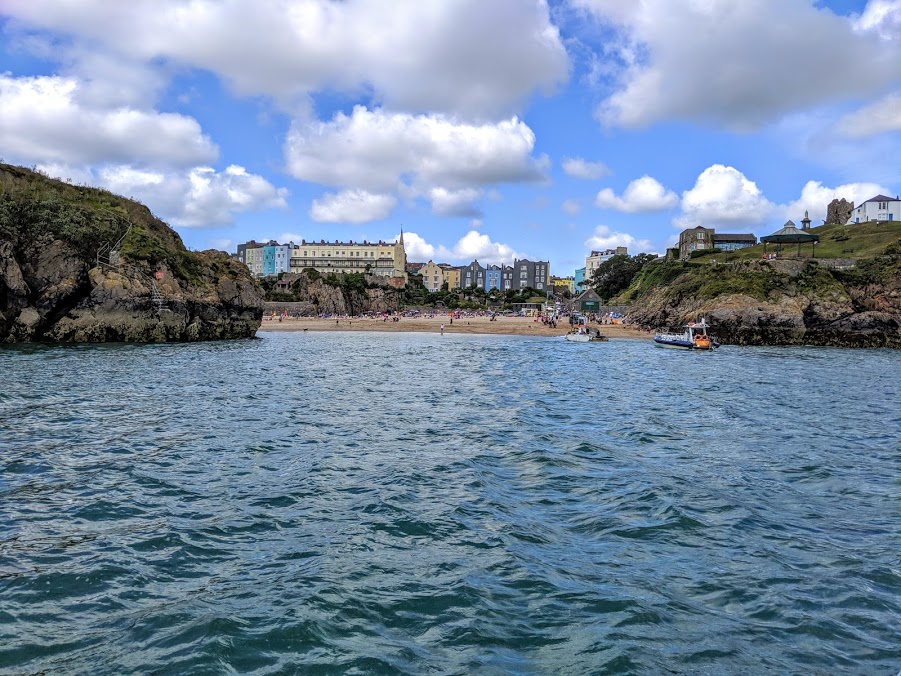 Eventually it was time to head back to land! I had forgotten just how much I love boat trips and am going to make a point of going on more in the future! I could have stayed out at sea for the whole day just looking down watching the boat crash through the waves (thank god I don't suffer from motion sickness). I definitely felt like a big kid and jumped off the boat with a spring in my step and a grin from ear to ear! And of course what does every big kid want after an adventure, ice cream! Luckily for me I knew there was an ice cream place on this beach! What a time to be alive!