"After a day's walk, everything has twice its usual value." G.M. Trevelyan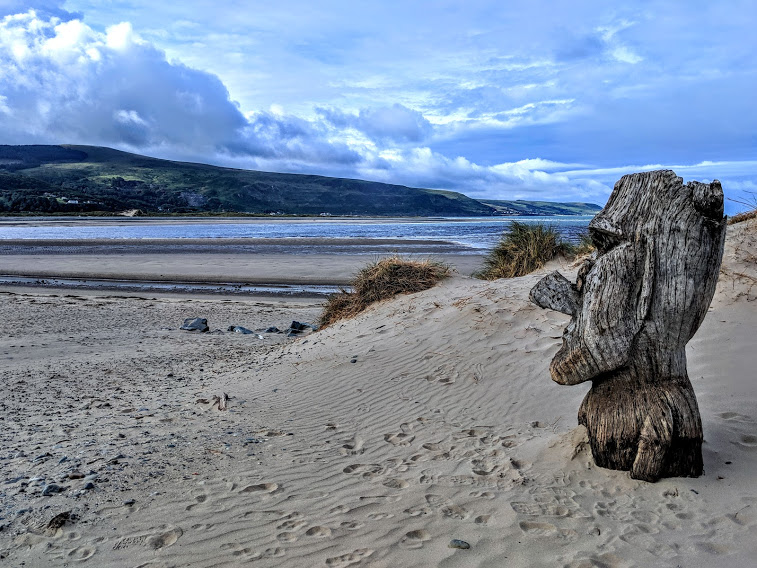 There is a few coastal path posts this week! Finally catching up on posting, life has been a crazy adventure lately and I have been using my free time to workout and sleep so my blog has had to take a back seat but in the bid to find a more balanced life I am trying my best! A couple of weeks ago now I decided to walk from Harlech to Barmouth along the Wales Coastal Path, I parked in Barmouth jumped on a bus to Harlech and set off for a day of walking! Luckily the rain stayed away because a full day of walking along the coast getting rained on might have finished me off! For me the hardest part is being on my own for 8/9 hours with nothing but myself it forces me address every little issue I might be having!
This stretch of the Wales Coastal Path between Harlech and Barmouth has extensive sections along sandy beaches, but also a number of inland diversions where there's no current access and to avoid the Artro's estuary. The final section involves a long section of pavement along the A496 into Barmouth.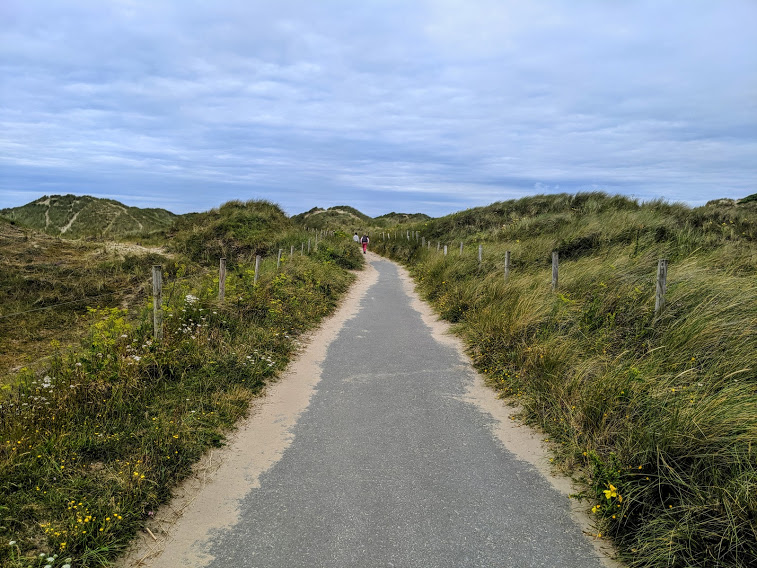 The coast path heads towards Harlech's sandy beach and follows this as far south as practicable, before the shore becomes too rocky to follow and a higher level road route is taken to Llandanwg. Note that the view after the climb up Allt-y-mor from Harlech Beach is one of the classic views on this part of coast.
Harlech is one of my favourite beaches, what seems like miles and miles of beautiful sandy beach and water that always looks inviting! It's a great beach for a day of sunshine, however I had walking to do and the water looked far to rough for a quick swim.
The whole walk involved me walking into the wind which as you can see was a great look! Not to mention that I still need to walk with a knee support on, thats right I have hit middle age! The knee support is really helping with my walk and I have no pain during, it's a bit achy the next day but manageable. I should really go the doctors about it, it's like my knee slightly turns out when walking which puts stain on my thigh muscles. Might just be age.
After walking the length of Harlech beach with a strong wind hitting me in the face it was actually a relief to climb something although I am pretty sure I didn't think it at the time! How ever much climbing or going uphill kills me it's an amazing feeling every time I reach the top and the views never disappoint.
At Llandanwg, the parish church of St Tanwg is found half buried in the sand dunes. Built in the 13th century, there's evidence that the location was in use as a place of worship from around the 5th century. The path continues along the banks of the Afon Artro, with the village of Llanbedr a short diversion if you need a shop or pub.
This was my first time ever visiting Shell island and I had no idea of what I thought it was but the size of the dunes were like nothing I have ever seen before. They were utterly beautiful and left me feeling tiny. Although I think the rows and rows of tents and tourists would put me off ever staying there. And the thought of how much damage they are doing is awful not to mention the amount of rubbish that gets left every year, I think I will leave this off my list of places to ever stay. Although if you have stayed and enjoyed it, please let me know in the comments. I have been told that you see some amazing sunsets there.

The section from Llanbedr is a mix of farmland and sandy beach. Note that one section is a designated naturist beach, you can join in if you wish. Though considering how much of the sand we had in out boots walking across this section, we decided to continue through fully attired. Mochras is also known as Shell Island, and includes one of the largest campsites in the area. Once across, you'll find yourself once again on golden beaches which you'll be able to follow for a few kilometres before the route heads inland once again. Tal-y-bont has a shop and a pub (well hidden – The Ysgethin Inn).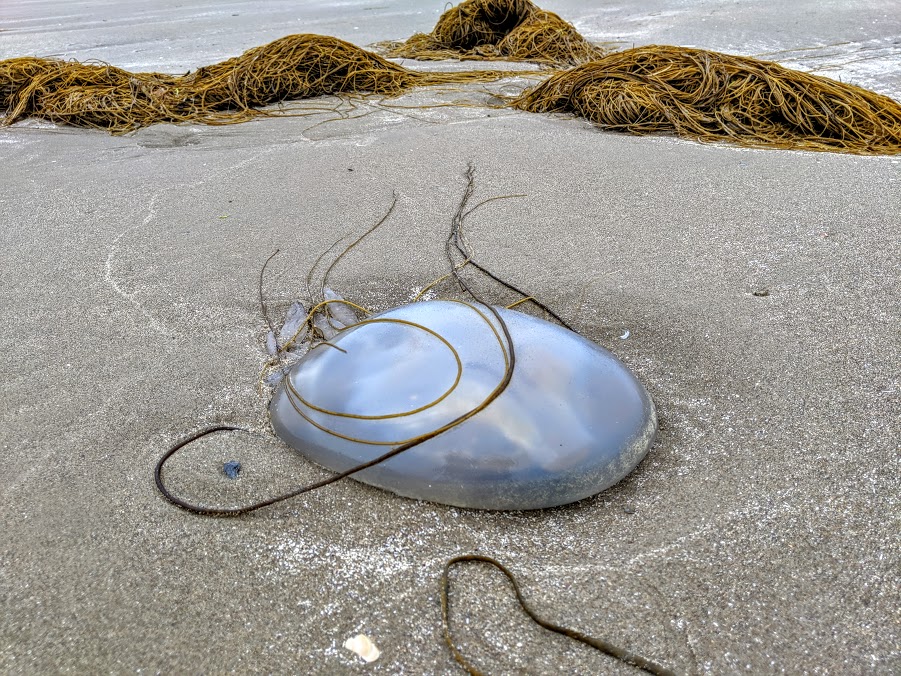 Is it me or are jelly fish one of the world's most beautiful animals (is it an animal?) I still act like a child when I see one, like it's the world's most deadly thing in front of me yet I can't help getting as close as possible.
And this is why you should never litter, the amount of rubbish I saw along the beach, heading away from sheep island was incredibly upsetting. I mean a bloody chair!!! These aren't even micro plastics, there is no excuse for anyone to leave rubbish anywhere.
Once more, the Wales Coast Path leaves the shoreline where access is more limited. After a short section through farmland, the route is shared with the A496 into the seaside town of Barmouth. On the plus side the road is elevated and does offer superb views into Bae Ceredigion / Ceredigion Bay and you can already smell the fish and chips!
And I was done, the walk was one of the easier sections I have done and was really enjoyable. However by the end I was ready for food and my bed. But I can't go all the way to the coast without a little paddle in the sea first. I'm currently in a two week stretch of not going to Wales at the weekend and although I have lots planned with friends it's killing me. I have no idea what I'm going to do during winter, seaside in thermals maybe???