So it turned out that day 70 would be the last day of my 80 days of Summer challenge, which wasn't something I had planned on but it felt right to end it. Check out tomorrows blog post for why it ended and the future. Its self to say the last five days spent doing the challenge felt more like preparing for the next adventure and the next chapter in my life.
"We know that in September, we will wander through the warm winds of summer's wreckage. We will welcome summer's ghost." Henry Rollins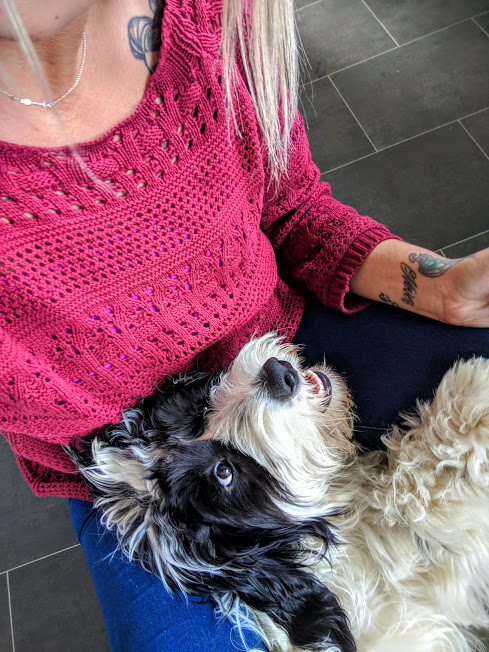 If you have no idea what 80 days of summer is all about, then where have you been!? Don't worry you can catch up here. But basically for 80 days, I am going to make sure I do something every single day that makes the most of summer, some things will be new some won't. This challenge is to show that life is really made for living, no excuses, no wasting days! Just happiness every single day.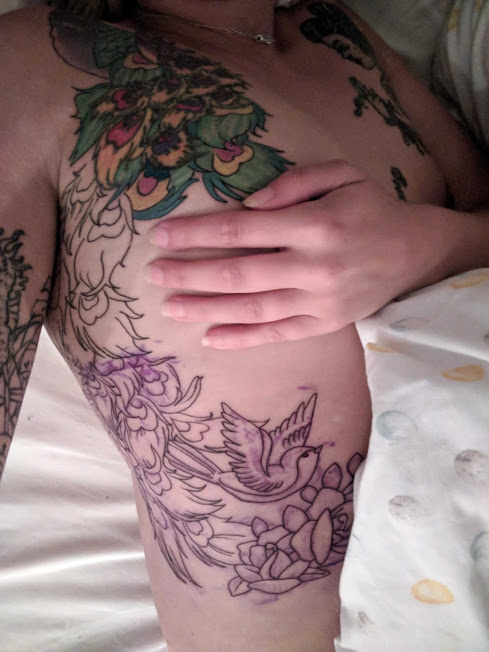 Day 66
Totally sorry for the picture, way too much exposure on a Friday morning unless you like that kinda a thing, then happy Friday! Although this tattoo was impossible to show the scale of without a cheeky little half-naked shoot.
So I am not entirely sure how the things that happen to me actual happen! Sometimes I think my life is utterly ridiculous and sometimes I think it is just a little bit ridiculous. So a couple of weekends ago I woke up in desperate need of wanting to get my tattoo finished (I'm a kinda of I want things now kind of gal) so booked a same day appointment to get an A6 sized tattoo of mine coloured in, at most, it should have taken an hour. Four hours later I'm walking out of the tattoo shop with an A3 sized tattoo running from my collar bone to my belly button. So now I have a much bigger tattoo that needs to be finished. All my tattoos mean a great deal to me and each one has its own meaning, some I talk about others I don't. But this tattoo definitely represents the last six months for me, how I've changed, how I've grown and how I'm emerging a different person. Now I just have to win the lottery to get it finished!
Day 67
Can you feel the change in the air? Autumn is coming and it's bringing its crisp air with it. Still wanting to be outside as much as humanly possible but at the same time not wanting to freeze. I am the biggest baby in the world when it comes to the cold and after such a lovely summer this is going to end up being a long arse winter! Anyway back to what I was saying. I decided to go for a road run and by God, I almost died, who know eating out every day for four months could turn you into an unfit slob, no exaggeration. It totally killed me, I had to be sick once and I didn't even run that far! It was a real wake up call to how much I have been putting my health on the back burner lately. Hard to believe I was once in the gym five hours a day! It was great to be exercising again and was a great way to be able to stay outdoors now the air is getting a little cooler. Who knows I might even get some fitness back!
Day 68
Now that the seasons are changing and I'm now into month 15 of living by the motto "spoil yo self" I decided to revamp my look and make up bag contents with a trip to Selfridges (if you listen carefully you can still hear my bank account crying) I have to admit I am the most body confident I think I have ever been in my whole life and finally feel happy with the way I look, all of sudden I don't feel the need to change everything about the way I look merely just enhance what I have. After 34 years of disliking the way I look and weight it feels incredible to finally feel good about myself. So to me spending an extra bit of money on makeup feels like a long time coming.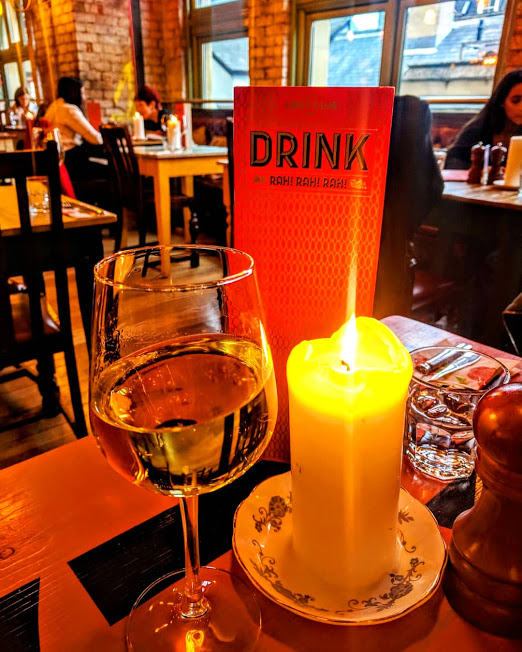 Day 69
I finally went on a date for the first time in absolute months, I was starting to worry I was turning into a man hater and although there will be no second date it felt amazing to actually go out and meet someone again. So here's to more dating and I'm sure some horrific dating stories.
Day 70
Needing a girly night with a feel-good factor me and Sam took a little trip to the cinema to watch Christopher Robbins and oh my was it cute, except for Ewan McGregor I can do without him. We had a coffee and catch up on our horrific love lives before the film so a nice happy film was much needed after getting into the depths of tinder. This challenge has really put my friendships and the relationships I have with my family in the spotlight and encouraged me to go out and make new friends, who knew that being dumped could turn into such s positive experience.
"There is a time in the last few days of summer when the ripeness of autumn fills the air."  Rudolfo Anaya