There are times in your life when you need to seriously rock the boat, whether that is a breakup, moving areas or just that dull realisation that you have done the exact same thing every day for the last year. During these times you can choose to just continue with the flow of the same routine or you can choose to do something about it, something out of your comfort zone. You can take life by the balls and squeeze real tight.
Finding myself heartbroken and if I am perfectly honest without that many friends I can actually count on I have chosen to rock the boat and mix shit up! Because honestly if I sit in my house thinking any more about the past year I will go utterly insane. During a day at work, post break up we were talking about a Radio one segment which involved going 40 days and nights without boys or booze and since I don't do either, hello rock n roll lifestyle I started thinking about what else I could do in 40 days.
This is when 40 new things in 40 days was born! I would try 40 new things in 40 days, not all had to be massive, some could be tiny but it is all about doing the things we say we want to do but never get round to actually doing, You know the kinda of things, like when you drive past a restaurant and declare you want to try it but never actually do because instead you always just stick to going to the same old places. Or trying something new but never actually doing it because you are worried about looking stupid or not knowing anyone. These are the kinds of things I will be doing I don't want to drive past the restaurant for the tenth time and declare yet again I want to try there. I will drive past and say remember that time we went there. Some things will push me more than others and other things will fulfil me more than others but every day there will be a new thing that I have never done before. Each thing on there own may not even seem like a big deal but by the end of this it will all add up to a bloody big deal and hopefully, I will discover new things to love, I will have made new friends and fingers crossed discovered something about myself.
So I had a plan, a plan that I kept putting off every day for a week because I didn't feel ready. In the end, I woke up on Good Friday and just decided to start, there was never going to be a right time and if I was going to plan ahead every detail then that's not really living so I just began with only an idea in my head. I can safely say that at the start, 40 days didn't seem so long now I've started it seems like a very very long time.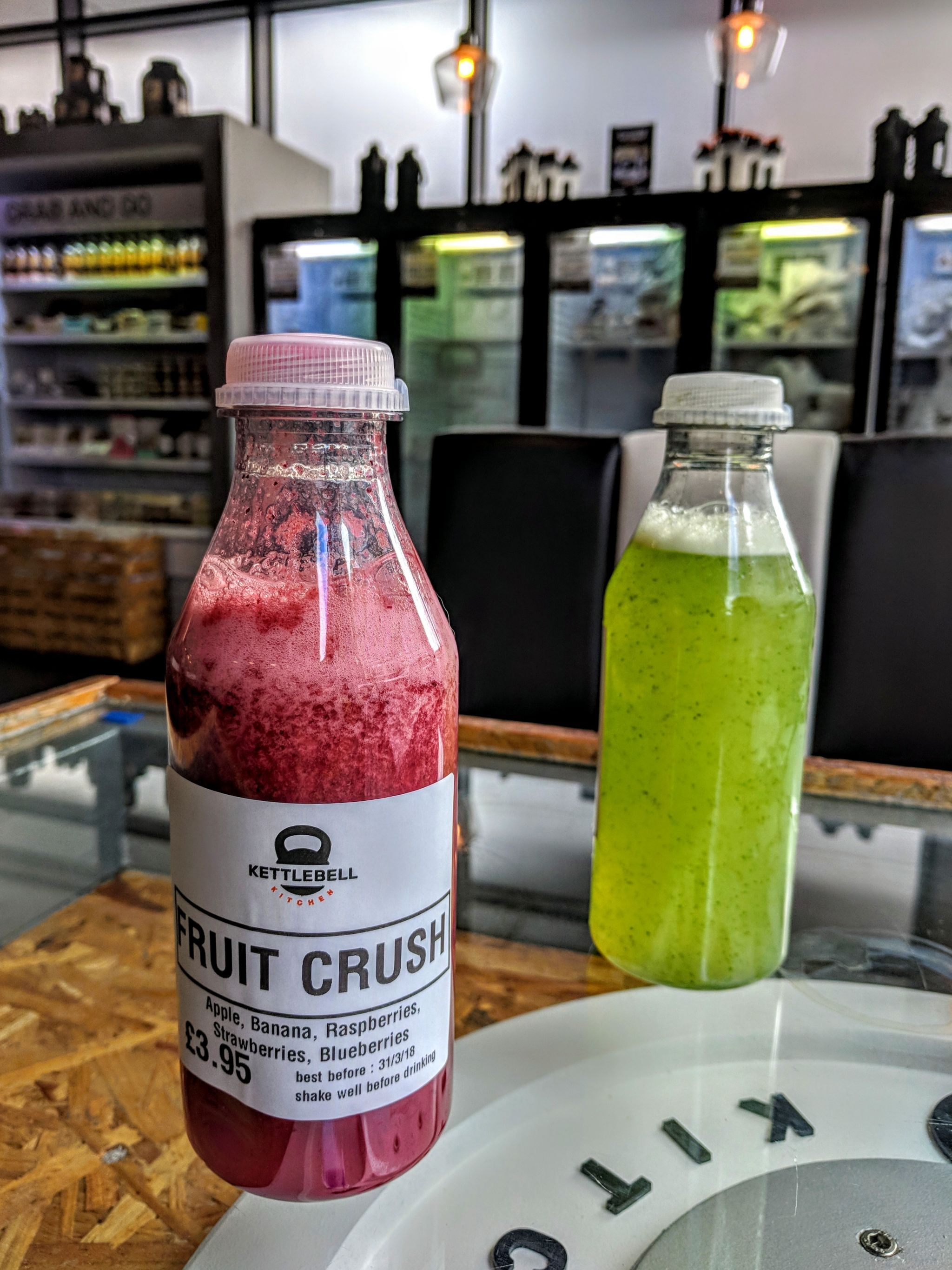 Day one!
I started in a rather scary way and probably one of the best things I will have done by the end of this. About a week before I started all this crazy I joined Bumble BFF and started talking to women looking for friends, sounds weird but totally amazing! So like Bumble it goes on the whole swipe left, swipes right principle. There are all kinds of women on there, some post break up, some have moved cities and some that are just looking to widen their circle of friends. I can't talk highly enough about this app, making new friends as an adult is so hard and its even harder if you don't have many friends in the first place. Least when you want to meet a man you can just walk up to them and try chatting them up. Walking up to women seems a whole lotta scary. So the first few messages do feel a little datey but unlike the actually dating side of the app phone numbers get swapped quickly and woman actually arrange to meet.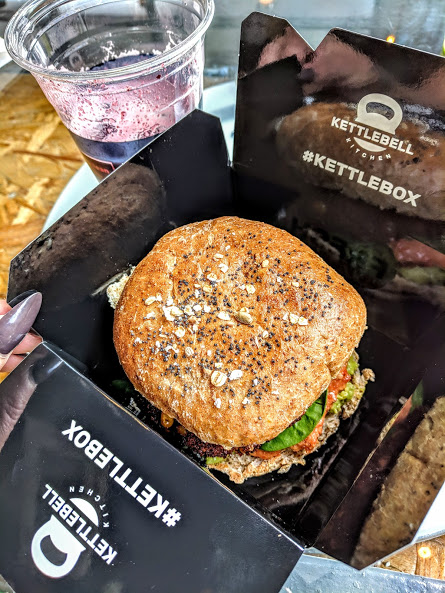 After a couple of days of chatting me and another Emma decided to meet up for lunch at Kettlebell Kitchen in Manchester, two new firsts for me, I have been wanting to try this place since it opened. I had absolutely no nervous about meeting Emma if anything I was super excited about meeting someone new and it is safe to say I have met a wonderful woman. We laughed so much, life really is about making connections and hearing other peoples stories, we had loads in common and fingers crossed will be seeing each other again. It does sound a little datey but I guess like dating when you meet someone who you actually get on with you want to see them again. I am at that age now where all my friends have settled down and are starting to have kids and getting to see them seems to be an uphill struggle. I totally get it, on their days off they want to spend time with their families but where I don't have a family it can feel rather lonely so I'm all about meeting as many new people as humanly possible. As for Kettlebell Kitchen, I opted for a Vegan burger which was bloody delicious, if you ever pass one and are looking for a quick bite to eat I highly recommend it. I would say that really it is just a healthy version of fast food though. Day one left me feeling super positive about the whole idea of trying 40 new things in 40 days and kinda got me a whole lot more excited for the next 39 days.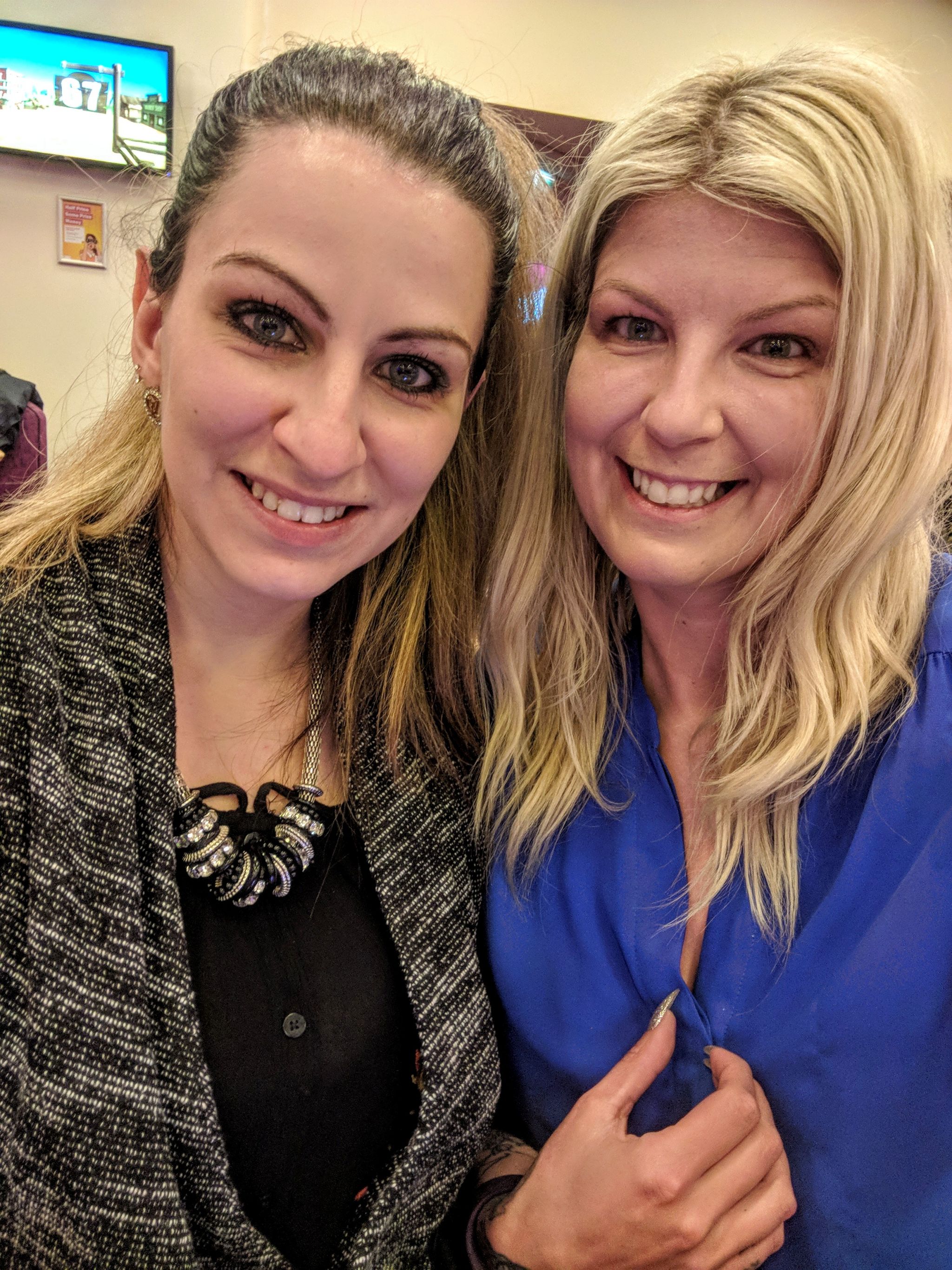 Day two!
It occurred to me that me and my sister have not been on a night out together, just the two of us in over ten years and although not an entirely new experience but something that needs changing on a permanent basis. Literally, the last time we went out just the two of us for the night was ten years ago and it involved a very messy night in Blackpool and some memories I'm sure we would both like to block out. I'm pretty sure this still counts as new, it is certainly the first time we have been bingo together. Yep from a wild messy Saturday night in Blackpool to a grown-up early night at the bingo ten years later. That is personal growth right there my friends. Charlotte is a year younger than me but she is my person, she loves and protects me through everything and I couldn't be the person I am today without her. And I am sure I have said this a thousand times but since having her daughter she is my total inspiration and a woman who truly inspires me.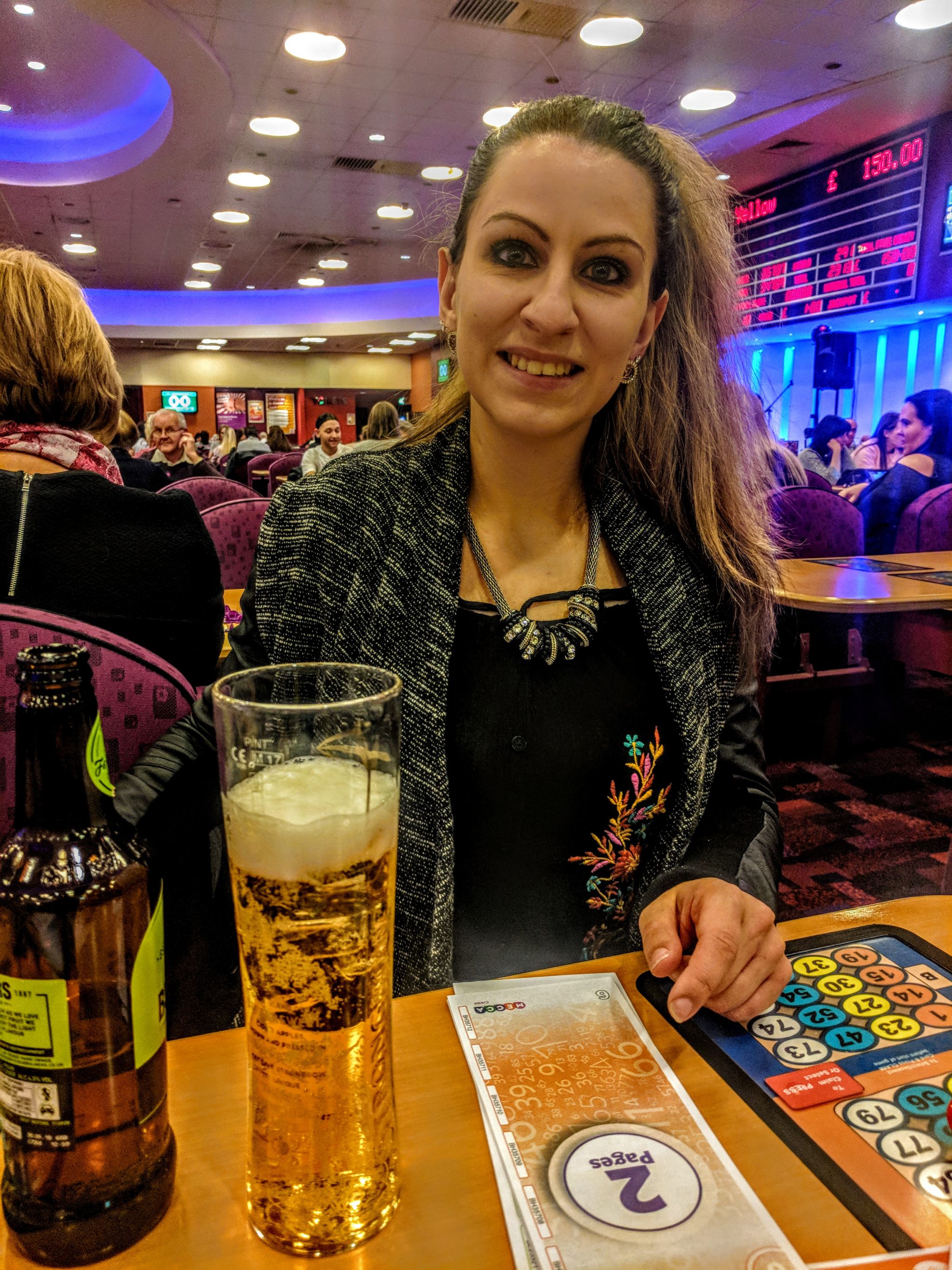 Bingo was so funny with her! Like, literally me just shouting what a jinx she was and her with her sassy pants on replying you are still a loser without me, not funny? You had to be there! So the evening was not wild or crazy it wasn't even a late one but it was just the two of us and these moments together mean the world to me. They remind me of being little girls, sharing a bedroom and staying up all night talking about the future, turns out she ended up with the family she wanted and I have travelled to lots of the counties I dreamt of travelling to. As I am writing this I have just text her to organise a ten-year reunion trip to Blackpool which means something really positive has come out of day two, me and my sister rediscovered what its like to have fun together.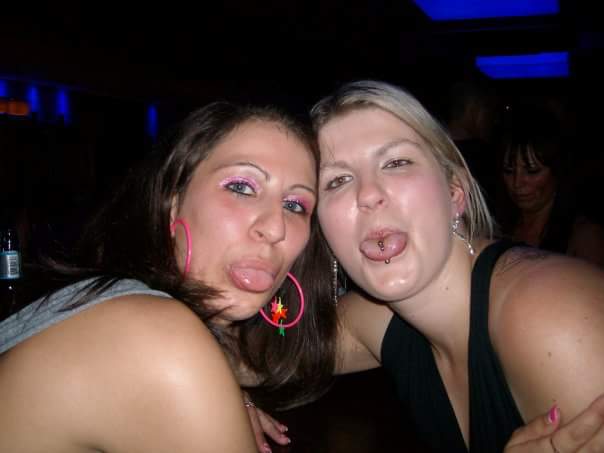 My sister still has the pictures on Facebook and it was legit ten years ago and I still have this dress! God bless Facebook.
I feel like the first two days of the challenge really made me focus and look at the connections I have with other people. Already I am learning so much about myself, I have totally neglected meeting new people and making a real effort with loved ones because I use work as an excuse. I know I am tired all the time but that is not about to change so let's see what I can do to reconnect with people and stop making so many excuses.