"I knew then that I wanted to go home, but I had no home to go to – and that is what adventures are all about" – Trina Schart Hyman
Looking for a new adventure, todays interview with Sarah Hewitt will fill you with inspiration! You can find Sarah on Twitter and on Instagram at @s.hewitt15
Can you tell us something about yourself?
Hi, I'm Sarah, I'm 34 and I live (for now) in Brighton on the South Coast of the UK. I live with my very unadventurous ginger cat Rusty. I currently work in social housing and have a background in Environmental Psychology, which is all about understanding and designing spaces that work best for the people who use them, creating happy and healthy and places. My adventure life is all about wild, wet and remote places. I am completely in love with Sweden and spend a lot of time hiking and wild camping there. My adventures are usually foot-powered, I am a long-distance hiker, but I also love surfing and paddleboarding too. I just love anything that connects me to the landscape. I run the Sussex branch of the Adventure Queens, and am an Ordnance Survey GetOutside Champion for 2020, and am an ambassador the National Outdoor Expo, happening (hopefully,) in March 2021.
What is the first memory of an adventure you had? And why does it stand out?
I remember reading Swallows and Amazons as a young child, and spending days in the summer holidays making tents in my garden and re-enacting it. I did a lot of hiking with my family as a kid, so my first adventure was probably getting to the top of a hill in Yorkshire that felt like a mountain to my 7-year-old self.
What are three things on your bucket list?
To see the Northern Lights (which considering how much time I spend in Sweden in the Arctic Circle it's a bit ridiculous I haven't seen them yet), to walk a thru-hike in America, either the AT or the PCT, to get a campervan and travel around Europe in it and taking photographs along the way.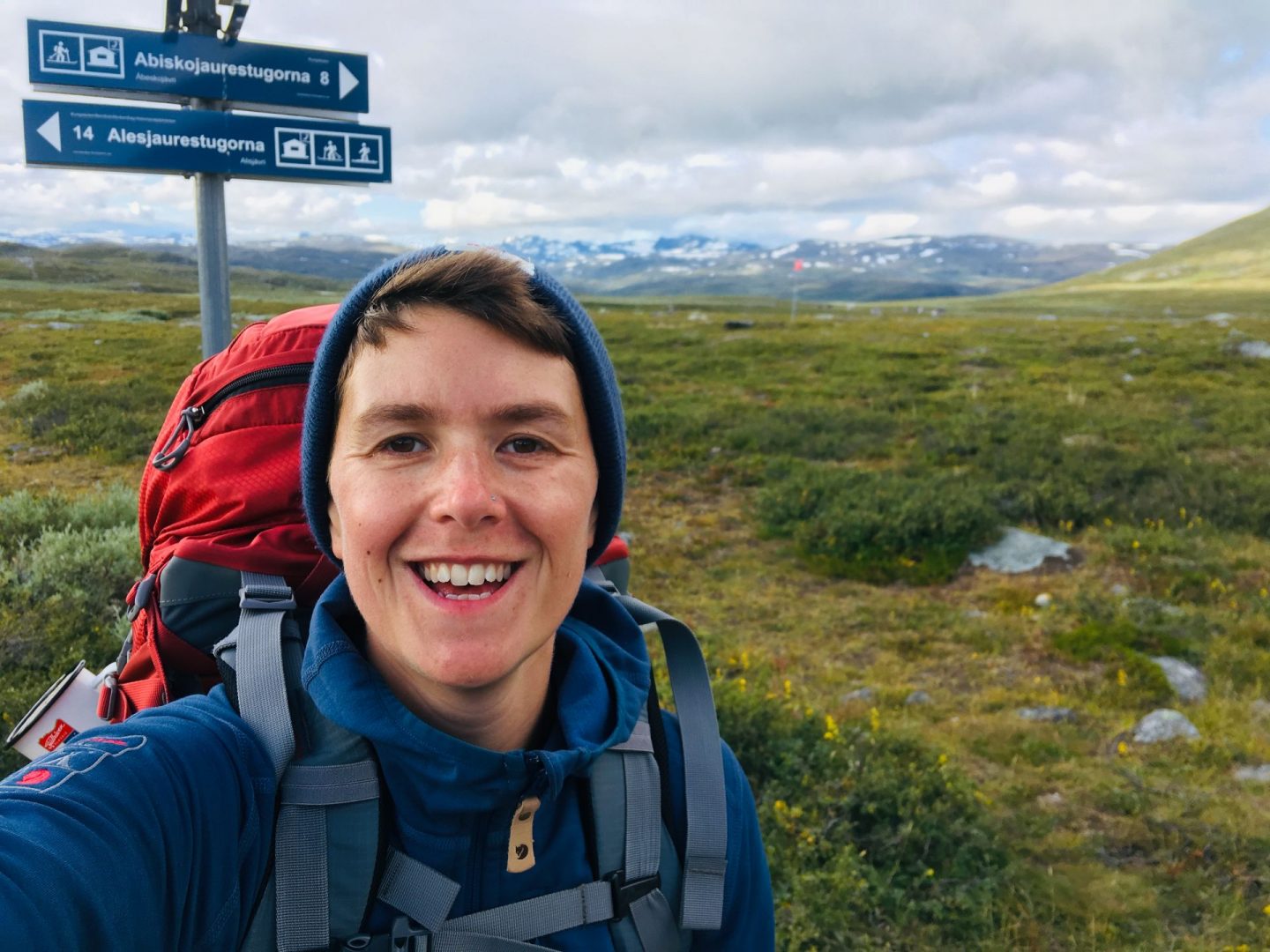 Are there any women that inspire your adventures or that you look to for inspiration?
So many! I find the women behind the Adventure Queen community, Anna McNuff and Emma Frampton, pretty inspirational because they've created a community that supports and encourages women doing any type of adventure. Women like Frit Sarita Tam and Frankie Dewar for being really honest and open emotionally in a public sense and being visibly out and proud. Jenny Tough for being a kickass adventurer. Sarah Outen for her emotional honesty and determination at finishing her epic journey. Anna Blackwell for fellow Swedish adoration. But every woman who pushes themselves out of their comfort zone and achieves something for themselves, that's a large part of what adventure is for me.
What piece of advice would you give your younger self?
That I will find "my place." That there is a community, a family, out there where I'll be seen, respected, encouraged, supported and loved. A place where I will belong.
What advice would you give someone who is just starting their outdoor journey?
Just try. The worst thing that will happen is you'll get wet, or have a rubbish time. But there's also the chance you will feel amazing for having tried and have an adventure along the way. But try safely – make sure you are well-prepared and don't take risks like climbing a mountain alone in winter in trainers.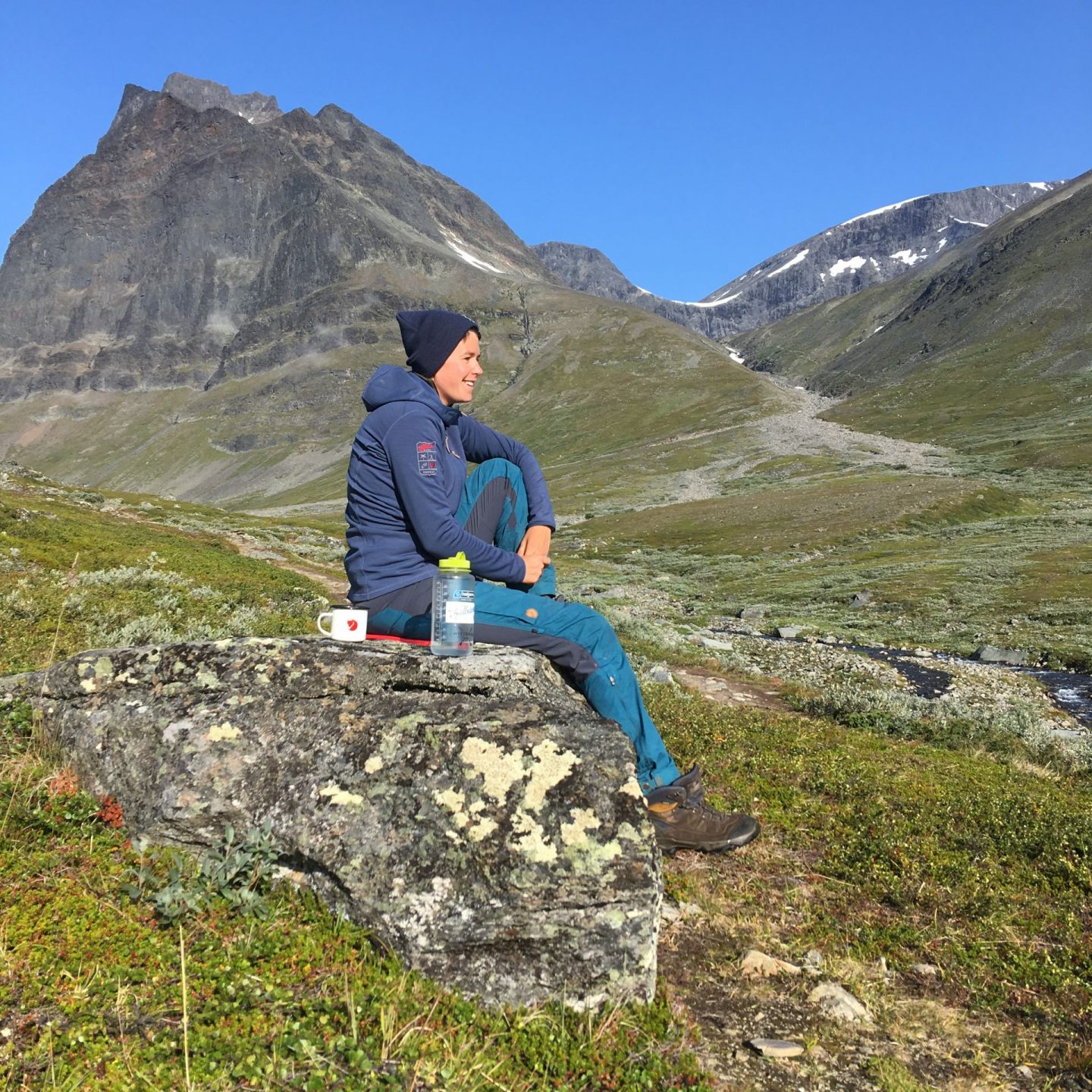 What is the hardest adventure/hike you have done and why?
In August 2018 I went for the first time to the Fjallraven Classic hike in Sweden. I went with a group of women from Gutsy Girls, but it wasn't an organised trip. I hadn't done any long-distance hiking for a really long time, and I packed way too much – my bag weighed 19.5kg at the start. The weather was awful, it was the worst weather the event had had in its 14-year history. It was below freezing, in August, and didn't stop raining and blowing a gale for the week. But it reminded me of the depths of my strength and determination. I just kept going, through the squelching mud, for 110km, and felt absolutely amazing at the end of it.
What is your favourite thing about the outdoor community?
Sort of building on what I said about the advice I'd give my younger self. The outdoors community is so important to me. Not only is it a constant source of inspiration, but it's a place where I feel like I can totally be me. I have made so many close friends through events and social media, and have had some incredible opportunities come my way – like speaking at the Arc'teryx and Adventure Queens event for International Women's Day this year. The community has saved me in so many ways.
Is there anything you would change about the outdoor community?
I would like to see more diversity in the community. I know some brands are making headway with this, but I think representation is really important, and everyone should feel like there is someone out there, visible, who you can connect to.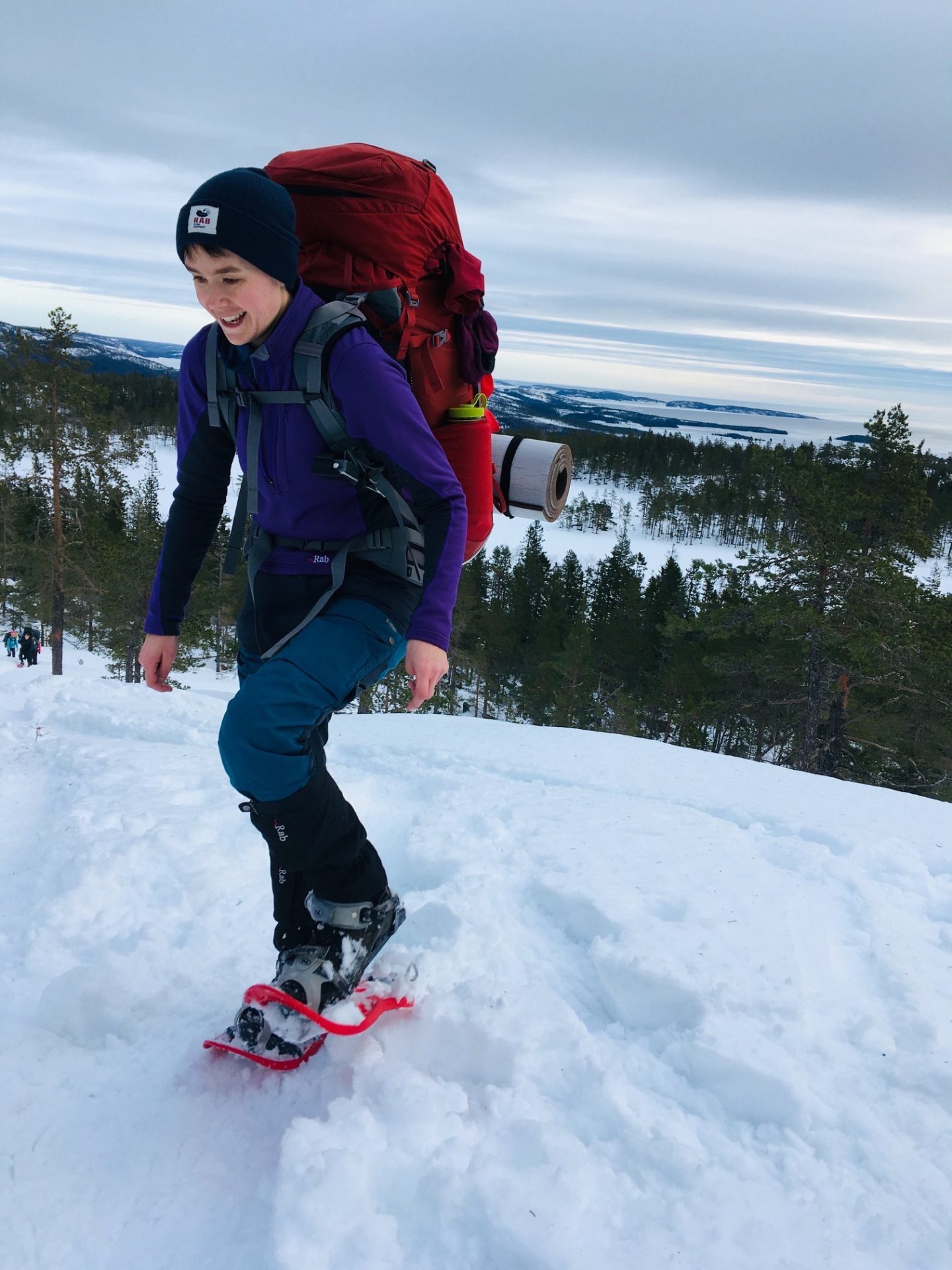 Is there a sport/adventure pursuit you would like to try? If yes what's stopping you?
Not really, I know my strengths! I know, for example, that I hate skiing, ice skating, anything where I slide. It's sad, as I'd really love to do some cross-country skiing, but I also know I'd find it much more enjoyable to snow-shoe. I know what my body is built for, which is definitely carrying a heavy loaded pack for a long way!

Has the outdoors impacted your mental health?
I have had pretty rough few years, with a long -term relationship coming to an end and the sad deaths of my father and stepfather. The outdoors has provided such comfort and solace to me at times that have been pretty bleak. But I've also learnt a lot and changed a lot through my interactions with the outdoors and the outdoors community. I am stronger, physically and psychologically, more open, curious, eager and able to tackle whatever challenges come my way.

What does a typical day look like for you?
Well at the moment nothing is very typical! I'm currently working from home, so my day starts with a cup of tea and breakfast before logging on to the computer. Sadly for my body, I'm mostly desk-based at the moment, so my workday will mostly be spent behind my laptop emailing and working on projects. If the weather is ok, I'll go for a walk by the sea every lunchtime, I'm really lucky I live a few minutes away from the seafront. After work, I'll either go for another walk, by the sea of on the hills close to my house or go to the gym. I've been having guitar lessons for a few years, so I might do some practice, or do some knitting on whatever my current project is, before dinner and bed. Weekends are a different kettle of fish, if restrictions allow, I am usually aware most weekends in a month, camping and hiking in the Lake District, or surfing in Cornwall.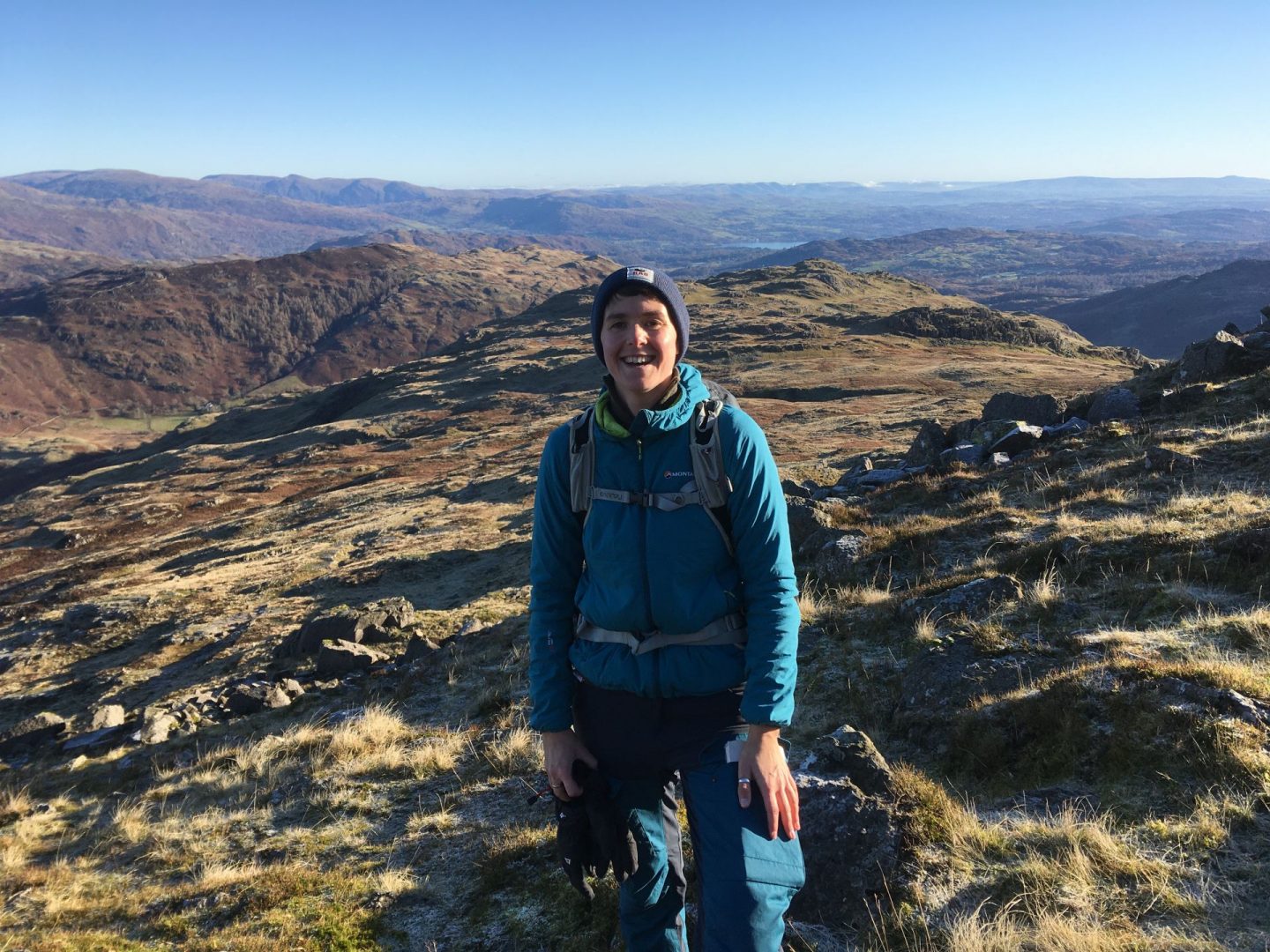 I see from your Twitter you are involved in affordable housing, can you tell us more?
I work for a local council, in their housing team. My current role is basically trying to negotiate between developers and architects and housing associations to get as much affordable housing built on schemes being delivered in the area. I used to be a housing officer, managing social housing tenants, which was an incredible but very fairly draining job. So I've gone back to my roots and am working to build and create great places to live now.
Is there something we can do to help with this (write to local councillors etc)?
Not really!
What are your top three favourite outdoor brands?
I am a big Fjallraven fan. Their clothing is expensive but very well-made and really practical. I also love Rab, their clothes fit me really well. I've also been lucky enough to work with Arc'teryx on a few things, and I have some of their coats which are absolutely amazing, I live in them. A fourth (cheeky I know) is the Swedish brand Woolpower. Such simple technology but their woollen base layers are the bomb.

Are you happy with their selection of women's clothing?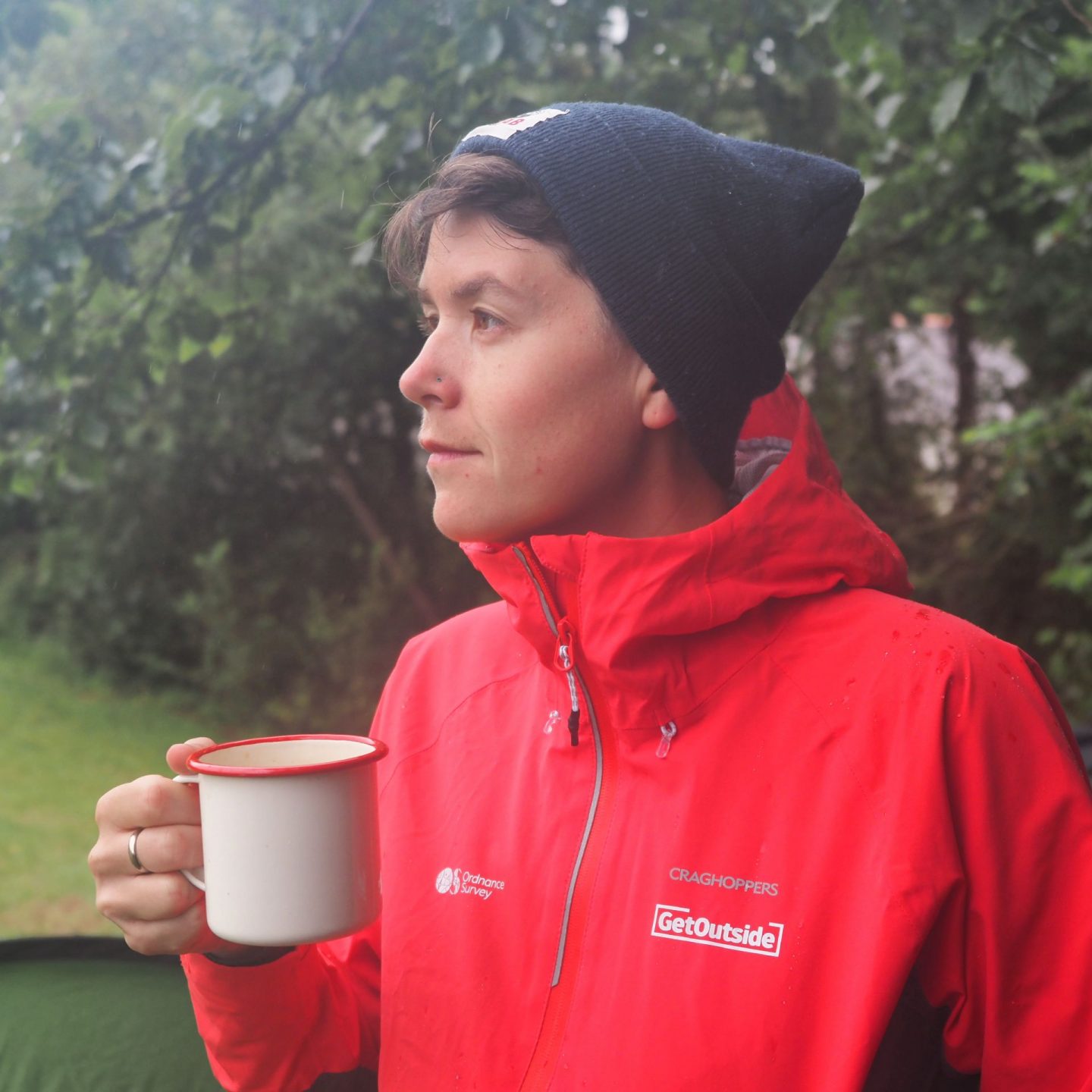 I used to work in an outdoor store, so I know that the range of clothes and colours that makes it into the physical shops is not the full range the company produces. I would like to see a wider range of colours available, even directly from the company. I'd also like to see more women's equivalents of the graphic/slogan t-shirts and tops and hoodies that you always see in the men's section that are never replicated in the women's section.
How did you find lockdown? Did you have any home adventures?
Well, I started my job in April, so that was an interesting time to start a new job. I live alone with my cat, so things haven't felt that different. What has been tough for me is all my summer adventures, and now autumn and winter ones, have been cancelled. I live for the big community events like Kendal Mountain Festival, and it's really sad that, even though the events are going online, I'll miss the community aspect. I have taken part in some of the Adventure Queens virtual campouts, which have managed to bring the community together, even virtually and have been incredible.

How will Covid-19 affect your travel plans in the future if at all?
Well right now I am not really planning anything. I have lots of annual leave stored up, so if and when the time feels right I'll head off somewhere on an adventure. I am about to get a van and convert it, so that will be my lockdown winter adventure I think!